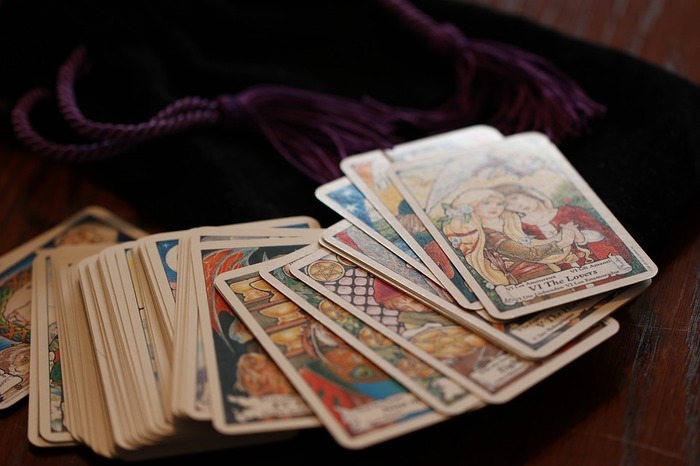 Source:VisualHunt
The trip you're looking forward to is finally coming up! You're excited and a little nervous, and wonder what you can do to make sure it's the best journey ever. One thing you can do is to look within yourself through a tarot reading! Meet Pinkoist Evelyn, the tarot reader, who will do a reading for you and help you discover the item that brings you luck and fun in your travel.
Use your intuition, and choose one card from following four: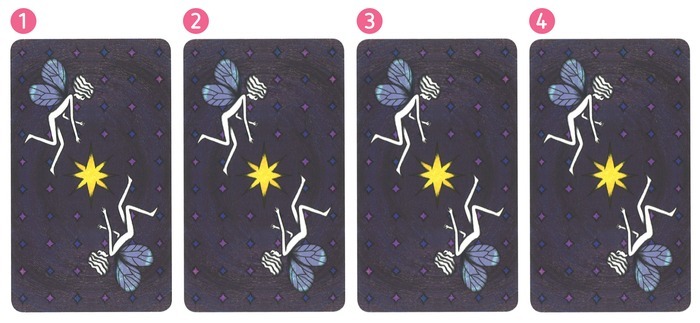 If you chose ➊ The Star:
Your lucky charm: Candle, candle holder.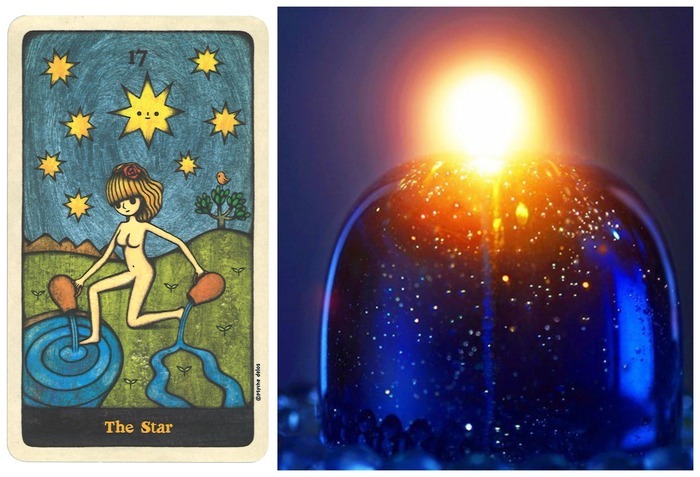 Meteor Candle from Candly
You're going on a trip! You can't hide your smile as you imagine yourself relaxing and exploring in a faraway destination. If you chose The Star, it's a good idea to treat yourself to a pampering routine after you return to the hotel every day on your trip. Put on some music, light a candle, breathe in the relaxing aroma and get comfortable in a hot bath as you look forward to the next day. This is all you will need!
If you chose ➋ Page of Sword:
Your lucky charm: Postcard, stationery, pen.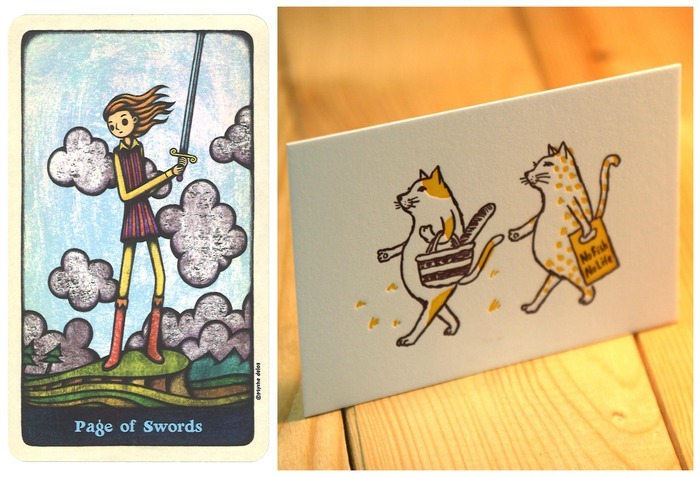 Shopping Cats Card from Kappado
When you're traveling, the writer in you surfaces. The things you've been meaning to say but couldn't start to flow effortlessly onto the paper. If you chose Page of Sword, bring a nice pen and postcards (or stationery if you don't want anyone to tell!) on your journey. As you explore places, loved ones will begin to cross your mind: the friend you wanted to make up with, parents who you've given a hard time to, or your SO who's been so amazingly understanding. Be ready to capture your words at those moments and send to them on postcards!
If you chose ➌ Page of Pentacles:
Your lucky charm: Coin purse, wallet, shopping bag.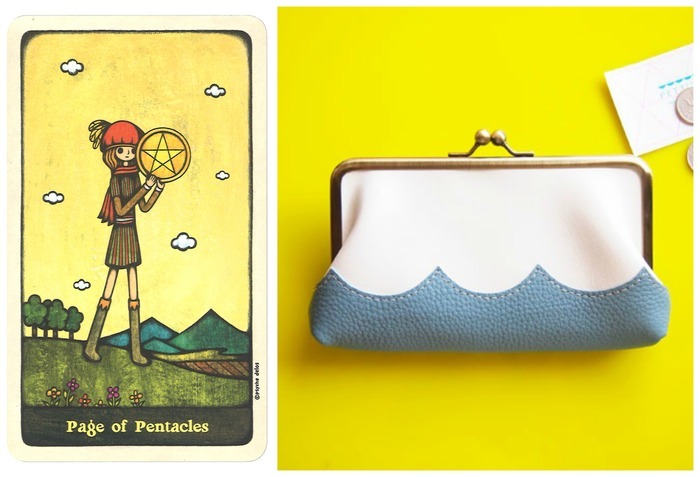 Waves Purse from Pettica
You've been working and saving hard for this day to come, and you're not coming back unless you've treated yourself to the time of your life! And yes, it's okay to pamper yourself on this trip. If you chose Page of Pentacles, bring a wallet with multiple compartments to easily organize credit cards, notes and coins, so you can shop and pay in a snap, feeling like a superstar as you check off your shopping list. Think of all the goodies you'll return home with—now that's an accomplishment!
If you chose ➍ : The Sun
Your lucky charm: Hat, backpack, water bottle.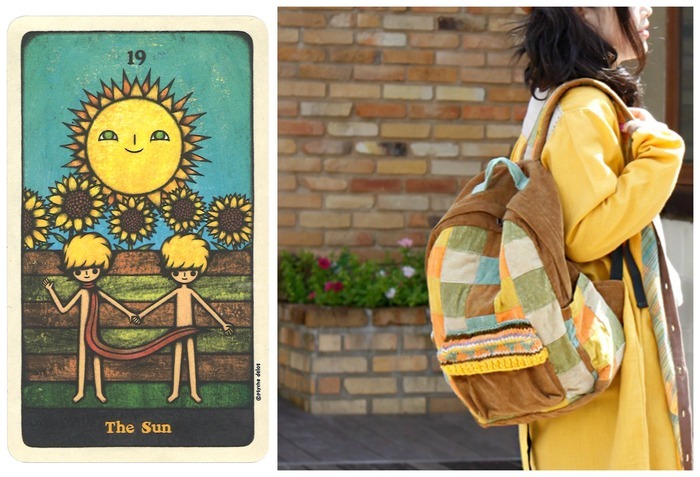 Cuordroy Patch Backpack from Palette
The sun's going to shine during your adventure! If you chose The Sun, be prepared for a trip that's full of sun-filled energy. Get yourself a nice hat that goes with your travel wardrobe, a swift backpack, and a lightweight water bottle. With everything you need in the pack and out of the way, you can always jump into action no matter the weather!
With your fateful tarot reading, hopefully you have more insight to your upcoming trip! Are you already excitedly adding ideas to your itinerary? Or perhaps you're like us and have added ideas to the shopping list instead. Whatever it is, go get packing and get ready! 
Let's go traveling
► ► ► Best Summer Craft Fairs in San Francisco
► ► ► Little Tree Craft Market: a Hidden Gem in Bangkok
► ► ► Meet a Pinkoist | Evelyn, the Tarot Reader
Text: Evelyn, Lilian
Translation: Melissa