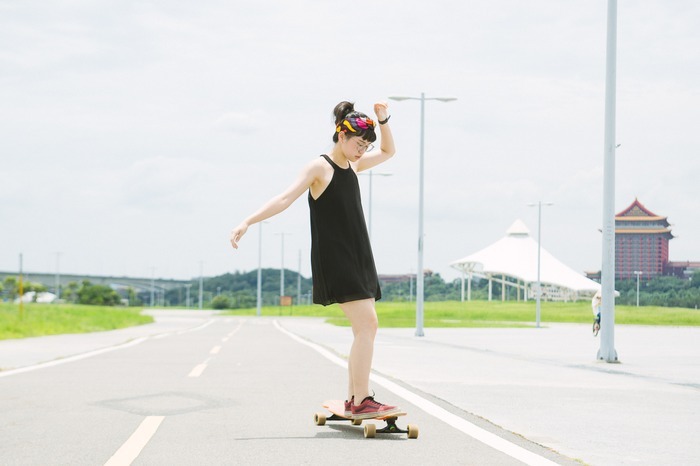 Feeling cranky and vacation-deprived in this hottest summer ever? Go skateboarding! Let Pinkoist Kim take you on a ride down the streets on her longboard.
Kim is an account manager in Pinkoi's Designer Relations team. She works with Pinkoi designers to manage their shops, grow business, and tackle any problem that comes along. On her own time, she's an avid traveler and an useless facts collector, not to mention a longboard girl through and through.
Without further ado, let's hop onboard!
What is longboarding and how did you get into it?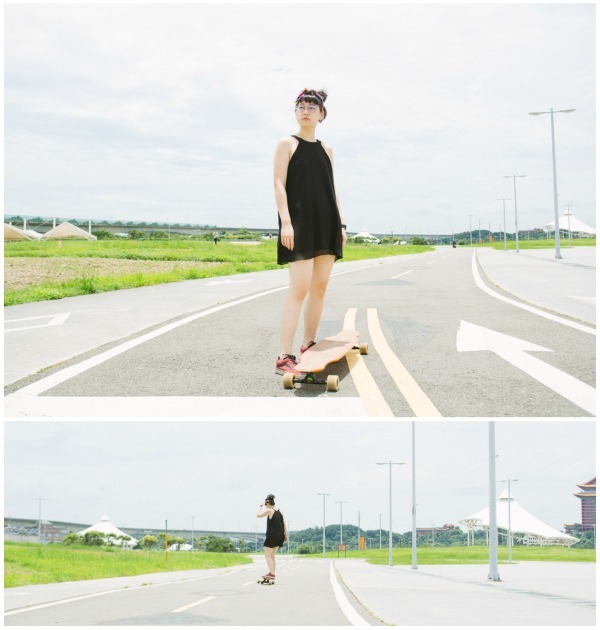 I got into longboarding because of this "Carving the Mountains" video by Longboard Girls Crew. It's a video of a group of girls who went longboarding down the foggy mountain paths. I was entranced by their cool and carefree looks.
At that time, longboarding was not popular yet in Taiwan, and there weren't many girls doing it. One of my friend's sister was longboarding, and after trying it once, I immediately fell in love. I did a ton of research right away and after a few days, bought my first longboard.
Does longboarding change your life in any way?
Longboarding allowed me to meet new people in different age groups and lifestyles. We came together out of mutual love for longboarding, and brought that further to share life experiences. It's really interesting! Also, I became more motivated after longboarding, because in the past it's easy to get lazy about going out and traveling for a distance, but since longboarding can speed me up, now I go out a lot more. The views you get from longboarding is totally different from riding on vehicles. I love the rhythm and the speed you get from longboarding—it's like surfing on the streets. It feels wonderful!
There are different types of "boards". How is longboard different from skateboard?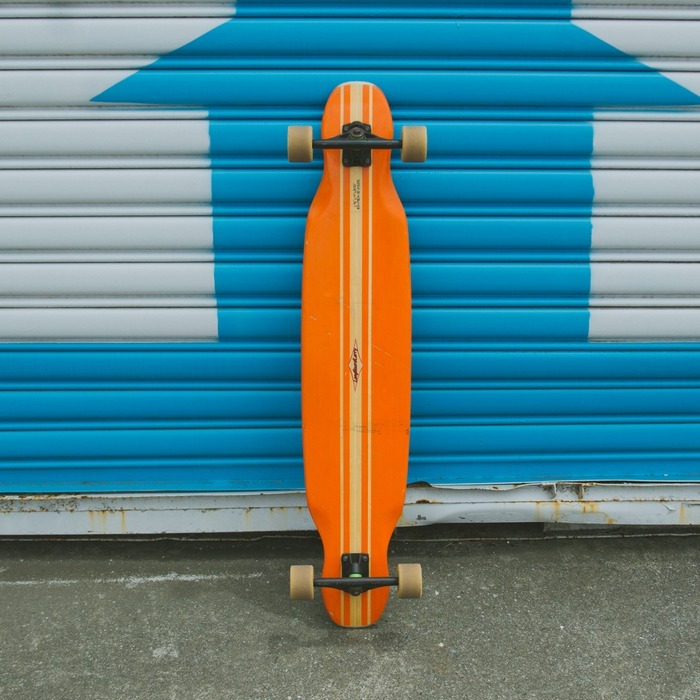 This is my longboard, a handmade model Komodo TT by Longboard Larry. It's a bit vintage in a tangerine color, so I named it Ponkan, after our local tangerines.
Longboards are in fact longer than the common skateboards, or shortboards. I used to get around carrying Ponkan and people would ask, "Why is your skateboard so big? Weird!"
The longboard wheels are a bit bigger than those of skateboards, and the wheelbase is also bigger. So longboards are more flexible and adaptable to different terrains and keeps going longer. But they also roll faster than shortboards, requiring better maneuver over the board.
In Taipei, you can see many guys skateboarding under the bridge at near Huashan 1914—they play shortboards. The wheels are compact and hard, the boards have a good grip to your feet, and are usually made out of wood. The tips curve upwards and are ideal for skateboard tricks, but usually require a smooth surface to skate on.
Was it difficult to learn longboarding?
To tell you the truth, I suck at sports. I don't coordinate well or balance well. So it was really hard when I started with longboard—I was always either falling off or getting stuck on my tracks.  I did not look good.
Then I started practicing regularly with a few other beginners at Taipei's Gongguan district and an experienced guy even came to teach us. Gradually, I began to grasp my rhythm and the rides became smoother. Finally, I experienced that happy feeling of surfing on the streets!
What is your favorite places to longboard in Taipei?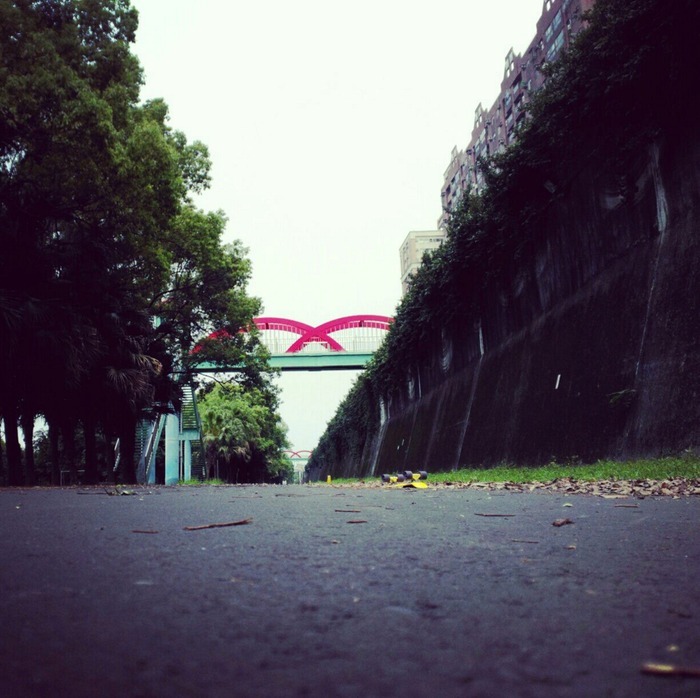 At a riverside park in New Taipei City's Yonghe, there's a long and wide asphalt street at that's really good for practicing longboard dancing. The traffic is very light there, perhaps because it's the end of a bicycle trail. You can say it's my secret go-to spot.
What's your advice to longboarding beginners?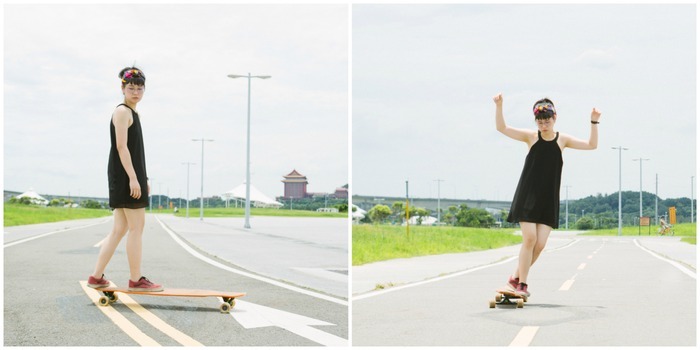 1. Don't pick a board by its cover: there are many styles of longboarding and therefore there are a variety of board designs catered to each, so do your homework and do not buy based on the appearance!
2. Safety first: It's easy to hurt your joints like wrists and knees while longboarding, so be sure to wear protective gear! Don't skip them because they are bulky and un-cool—they are the only ones to save you when you fall.
3. Persistence: If you want to skate well, keep practicing. It's the only way to find your rhythm.
Do you look up to any longboard skater?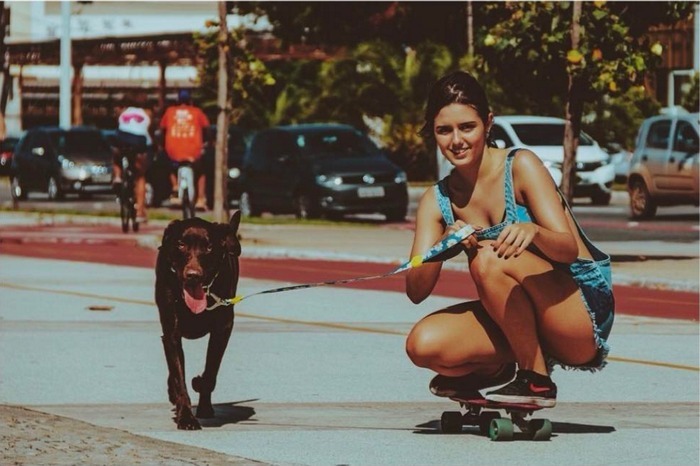 Source:@anamariasuzano
Ana Maria Suzano is my favorite longboarder.
Many girl skaters now are known for their graceful moves, but Ana has a unique upbeat rhythm in her dancing, and moves so smoothly as if she's become one with the board!
Is there a fashion style for longboarding?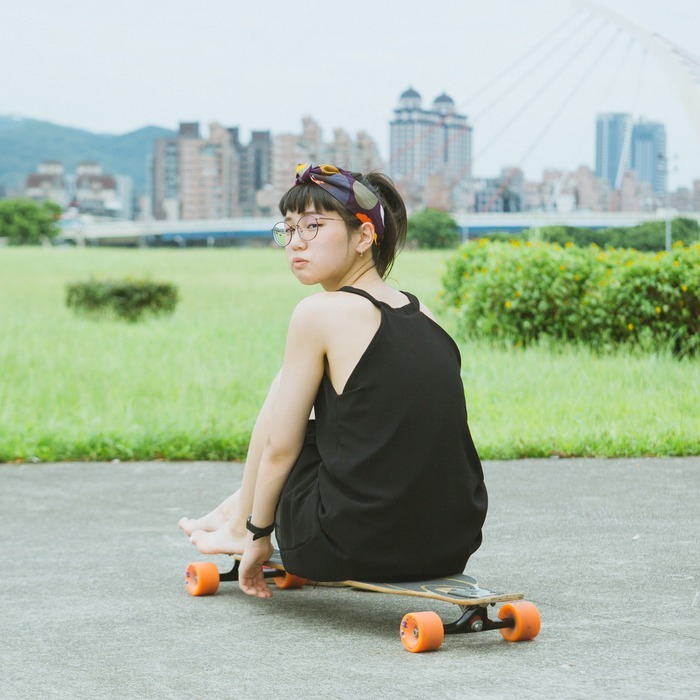 Skateboards or shortboards has a strong association with sports and street styles, but since the ways to play longboard are so diverse—from transporting to freestyling—there's no one style in consensus. However, recently we're seeing more collaboration between longboarding and fashion industries, creating a unique athletic aesthetics. European brand Cortefiel and Vogue Japan have both produced some pretty cool longboard fashion videos.
What are other must-have gears when you go longboarding?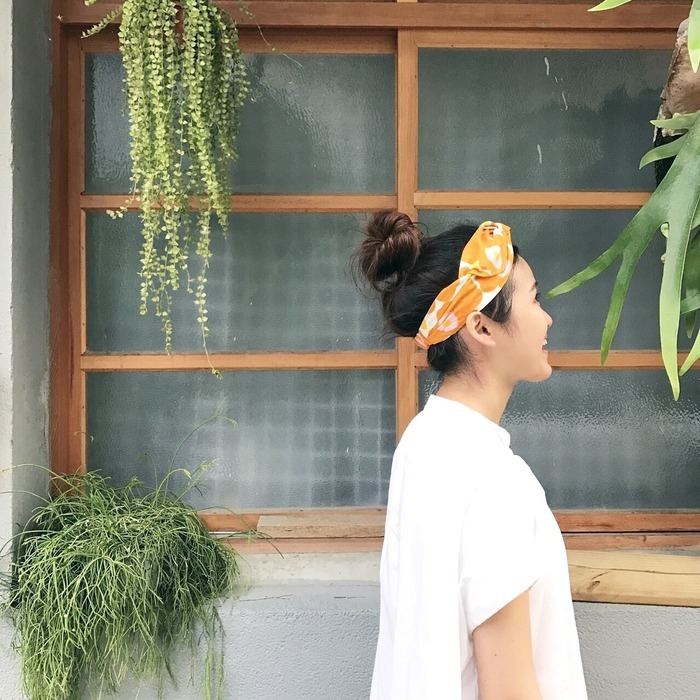 Girls love speeding up, but not so much having our hair blowing crazily in the wind. Headband puts hair in place and brings the style up a notch, so we won't get hold back when we play.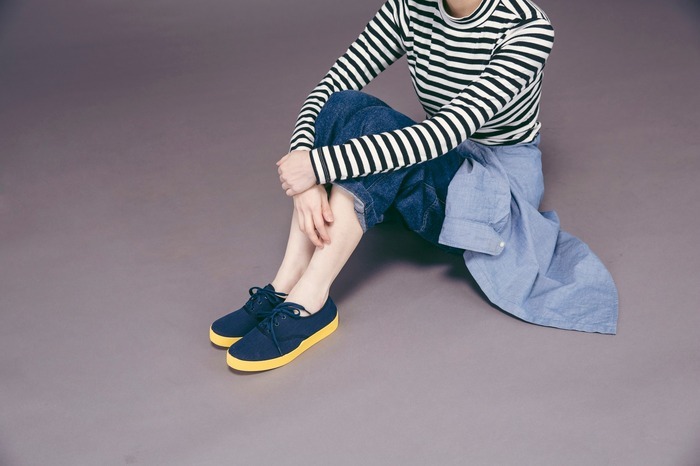 Never go without a pair of comfortable, sturdy flats that cover your feet completely and have good grip!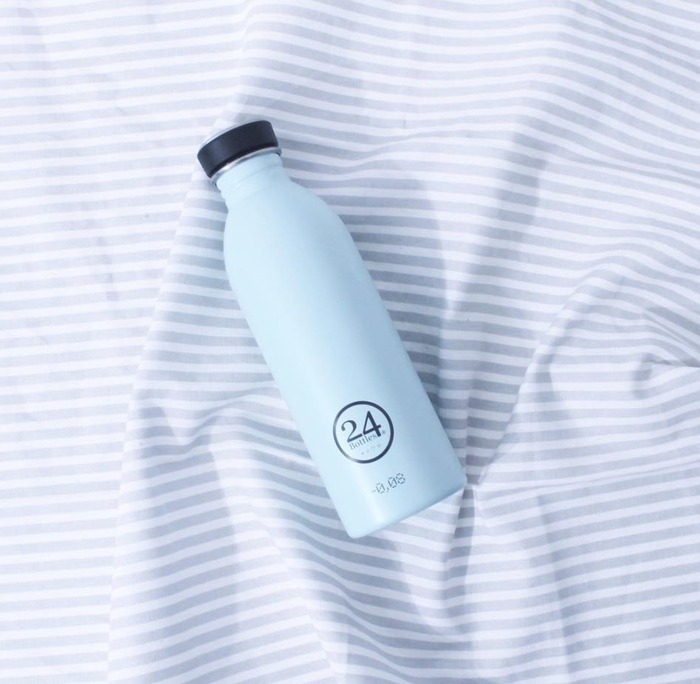 Getting hydrated is important! So a lightweight water bottle is a must.
Doesn't longboarding sound amazing? If you're like us, you're probably ready to push away from the desk, get out of the AC rooms and head out for summer excitement! Let's go skating!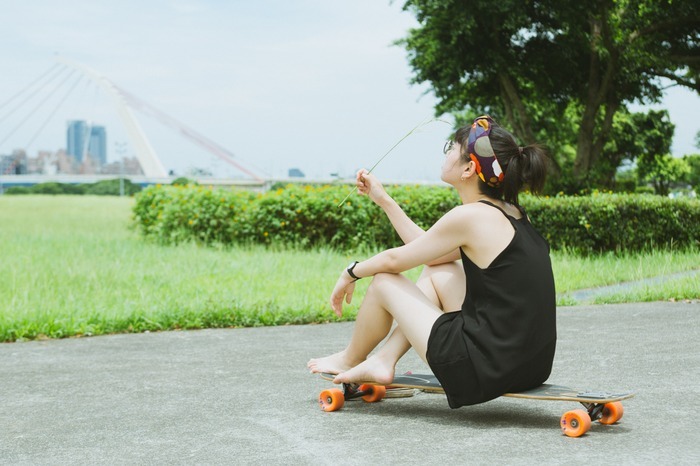 Let's get out under the sun!
► ► Best Summer Craft Fairs in San Francisco
► ► Your Summer will not be the Same with these 6 Summer Festivals in Asia
► ► Summer is Here! Is Your Phone Dressed for Summer Vacation?
► ► 6 Styles to Cover Up at the Beach over Your Swimsuit
► ► Fitness Essentials Designed to Motivate
Translation: Melissa