Have you noticed your male friend's wallet getting a little grubby? Wallets are one of those things that stick with someone for a very long time, they almost serve as a gift to someone who just hit a milestone. Think about it: graduations, anniversaries, birthdays…wallets are great for every occasion!
However, picking out the perfect wallet can be a little tricky. Today, we're going to answer three questions together that will help you find his next wallet!
✧ Why is a wallet important? ✧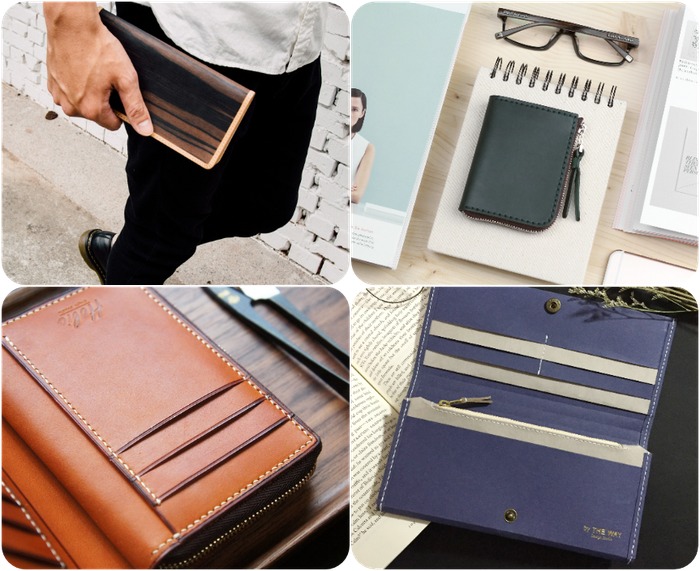 Top left: Ebony wood long wallet
Bottom left: Customizable short leather wallet
Top right: Forest green vegetable tanned leather short wallet
Bottom right: Prussian blue kraft paper long wallet
This seems like a silly question, doesn't it? Most people would probably answer, "A wallet is important because it's where we store money." We'd like to introduce a new idea to you: let's try looking at our wallets like they are the guardians of fortune!
If we only see wallets as storage, it's no surprise that our wallets turn dirty and wrinkly. Try encouraging yourself and your loved ones to clean and organize your wallets monthly, because shiny wallets attract the guardians of fortune!
✧ How can you tell he needs a new wallet? ✧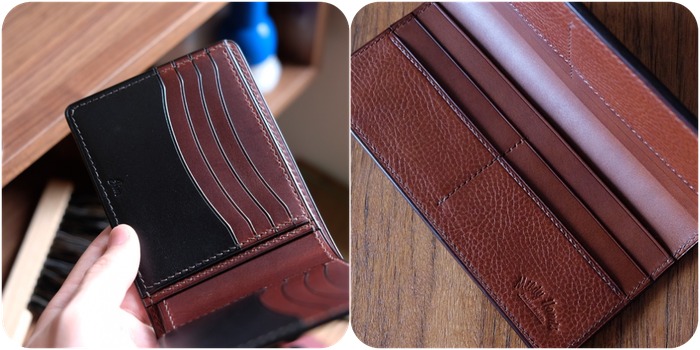 Left: Vegetable tanned Italian leather short wallet
Right: Vegetable tanned Italian leather long wallet
A wallet is like a pair of pointe shoes—the more you use it, the more it's tailored to you. With age, a wallet could also be stained, ripped or broken. If his wallet is falling apart, you can consider gifting him with a brand new wallet. If it's still holding together, we recommend you to give him a surprise and clean it for him! Use a paper towel and dab it with soap to gently exfoliate the stains, or you could soak it in soap water to give it a thorough clean.
✧ How does he usually spend money? ✧
Have you ever noticed how your loved one uses his wallet? Does he prefer a short wallet or a long wallet? Or perhaps he likes to keep things minimal and only bring his most used cards? Once you learn his habits, you will find the perfect gift for him!
◎ Separates the bills and coins: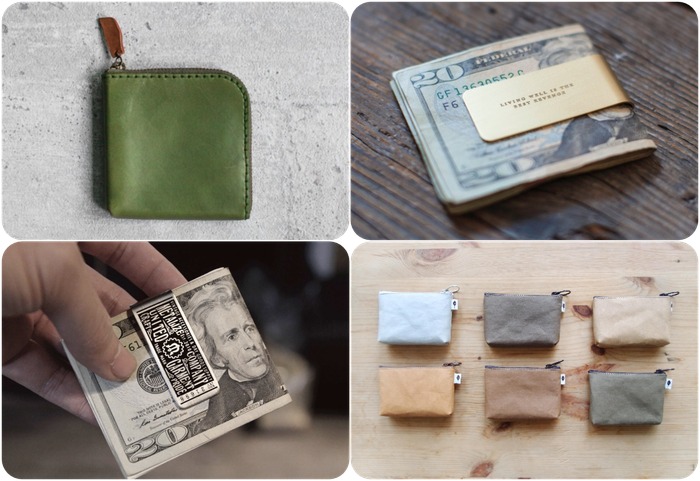 Top left: Olive green vegetable tanned leather coin pouch
Bottom left: METALIZE money clip
Top right: IZOLA money clip
Bottom right: Kraft paper coin pouch
This is actually a great habit! By separating the bills and coins, he uses up the change first and avoids using the bills which means getting more change to spend.
You can also recommend him to estimate the amount of cash he'll spend the next day and bring just that, which is a good way to keep the wallet neat and stops him from overspending. We would recommend bringing an extra card in case of emergencies.
◎ Uses cards for most of the time: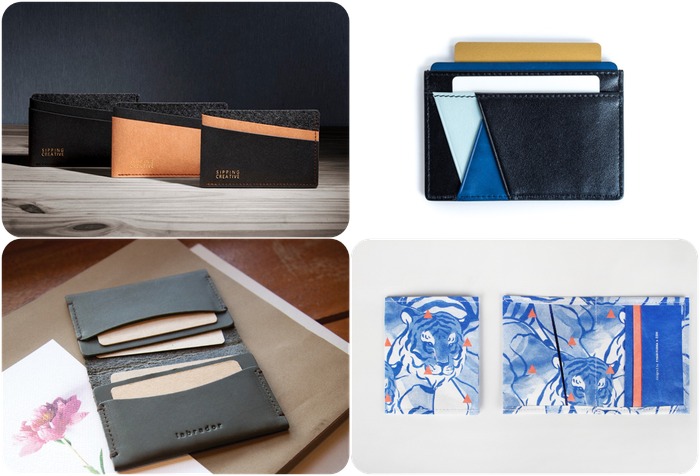 Top left: Customizable kraft paper card holder
Bottom left: Leather card holder
Top right: Customizable color block card holder
Bottom right: Tiger print high-tech waterproof fabric card holder
Whether it's his ID card, credit card, debit card or gift card, he likes keeping them all safe in one place!
If he tends to only bring his card holder wherever he goes, it's important each card has its own slot so he doesn't mix them up! Take some time to observe if he's a minimal cards person or someone who likes options.
◎ Keeps receipts separately:

Left: Leather coin pouch in multiple colors
Center: Leather coin pouch
Right: Triangular coin pouch in 5 colors
It's such a hassle to find change under those receipts!
If you notice his wallet is often overflowing with receipts and has to dig deep to find that penny, why not get him a small pouch so he can organize all his receipts? It might actually help him manage his monthly budget, as well!
✧ DIY ✧
…Or you could make a wallet for your loved one! With these ready-to-make wallet sets, you'll have all the materials you need for making a short wallet, a long wallet, and a coin pouch!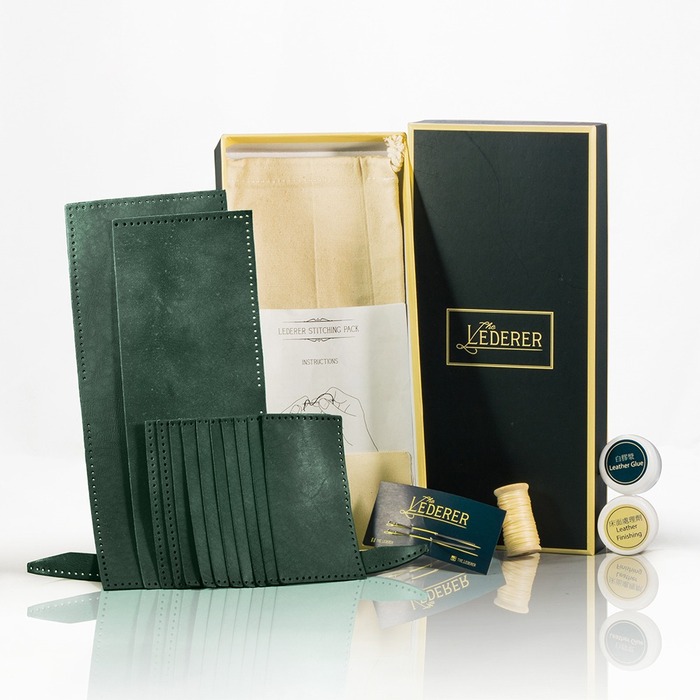 ☞ Shop this short wallet DIY set from The Lederer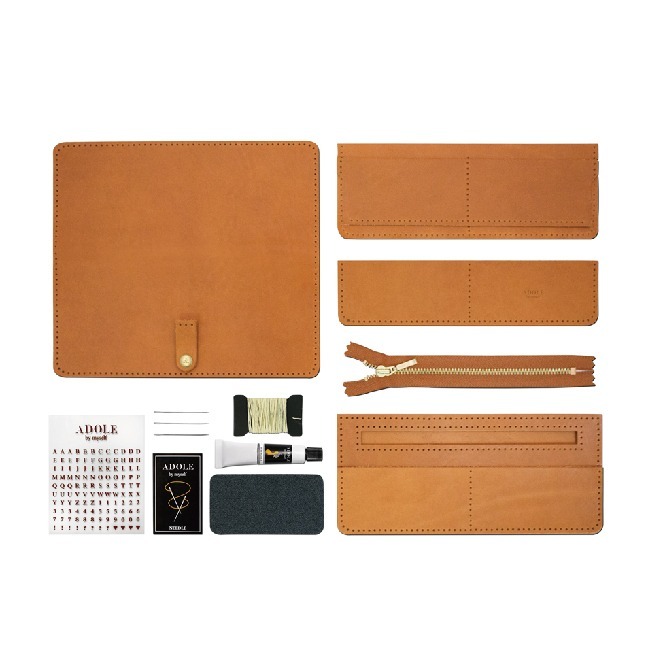 ☞ Shop this long wallet DIY set from ADOLE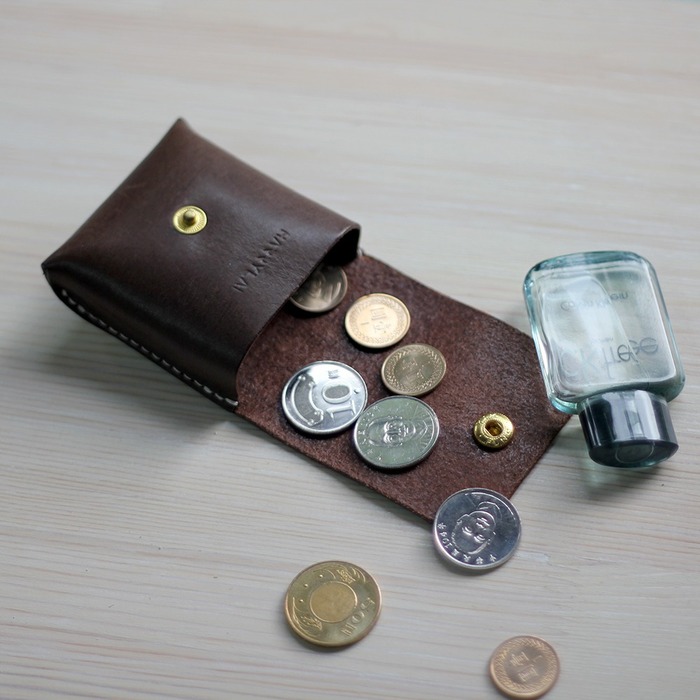 ☞ Shop this coin pouch DIY set from HARRYLAI
We hope you've found the perfect wallet for that special guy in your life! Let us know which features worked best for him in the comments below.
Pick out other manly stuff
► The Touch He can't Resist! Pick the Perfect Underwear for Your Man
► The Art of Lasting Memories: FEINFEIN Custom Cufflinks & Tie Clips
► 7+ Designs Game of Thrones Fans Will Go "Wildling" For
► 5 Sleek Everyday Looks from GRAYE Men's Fashion and Styles
► What to Get Him for Christmas? 14 Gorgeous Christmas Gifts for Him
► Accio Potterheads! 20+ Designs Only True Harry Potter Fans Will Know
Text: Litta