Have you enjoyed your journey discovering original designs on Pinkoi?
Maybe you're new to Pinkoi, and you don't know it's home to Asia's best original designs. Perhaps you're a longtime friend who knows all about us and our member bonus points. If you don't know about bonus points, let's explain that quickly because with Pinkoi's new referral program, you're going to earn lots of them!
★ Bonus Points
Every time you shop on Pinkoi, we give you bonus points for every dollar you spend. These can be used to reduce the price of your orders at checkout. You can keep saving them up as they never expire. Learn more here. 

★ New referral program
We've launched a new referral program for members, and we're very excited to share it with you. It's exceptionally easy to join and the rewards are better than ever before. 
Now, whenever a friend joins through your referral link, we'll give you 3000 bonus points! If your friend also becomes an advocate, we'll give you another 3000 bonus points, and an additional 3000 bonus points when they make a purchase. That's up to 9000 bonus points from a single friend!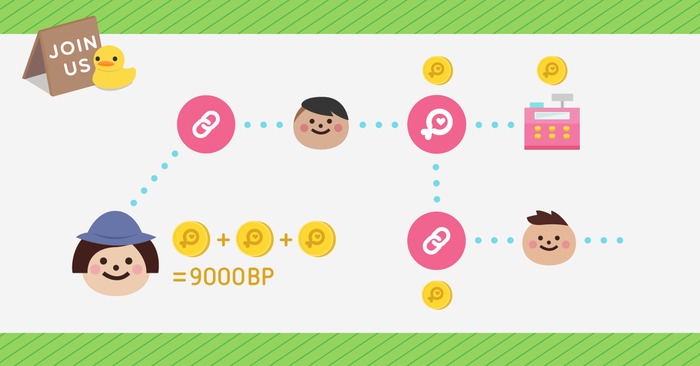 So, you're probably wondering how you can join, right?
Step 1: When you become a Pinkoi advocate, you'll be given a unique url. This link is customizable and between 5-10 characters in length. Make it a memorable one!

Step 2: Once you have your custom link you can share and post it anywhere you like. We've already set up a few shortcuts for you.

Step 3: After your friend clicks on the link and joins Pinkoi, you will get 3000 bonus points! We'll also give your friend 3000 bonus points as a welcoming gift.

We have no limit on how many friends can join through your link, so your rewards are limitless. Join today and begin getting rewards to spend immediately.
► ► ► Become a Pinkoi advocate now!
► ► ► 5 Things Pinkoists Buy Together and our Unboxing Reviews
► ► ► Top 10 Items the World is Buying from Japan, China and More