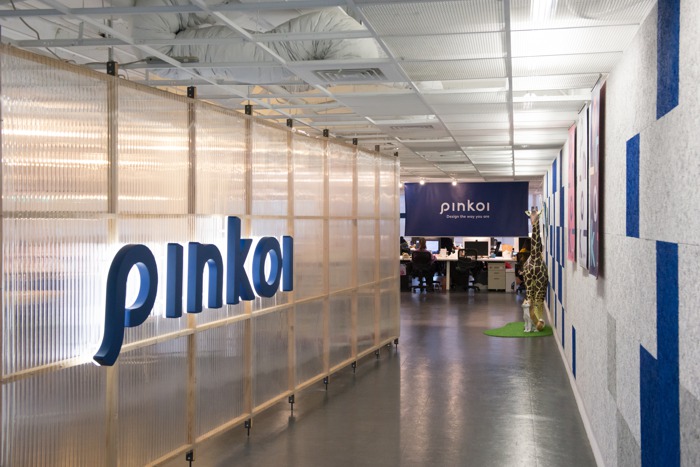 Dear designers,
The first quarter of 2020 has just come to an end and the world has gone through many changes. We will all continue to face many uncertainties. As the CEO of Pinkoi, I understand the concerns that everyone has about the impact of the current pandemic on our social, political and economic environment. As an important partner in your brand's journey to growth, Pinkoi will continue to work with you to overcome challenges during this time of turmoil, so that your brand can continue to move forward on the road to prosperity.
Accordingly, we'd like to present the following 4 points as Pinkoi's commitment to your business:
1. Increased investment: We will invest over US$ 660k in advertising in order to strengthen promotion for your shop.
Pinkoi promises to invest over US$ 660k in advertising before the end of May. This investment will go towards advertising on platforms such as Google, Facebook, Criteo, Instagram, Twitter, etc. All advertising costs will be borne by Pinkoi and designers will not be required to pay any additional fees.
2. Pinkoi stays with you: We will reduce the transaction fees for certain orders to 5% + NT$ 15 (for orders worth less than US$ 10.00).
We understand the possible impact the pandemic will have on businesses and hope to provide special assistance to brands and products with lower profits in a more flexible way. We're staying with you and together we'll make it through.
From now until June 30, Pinkoi will reduce transaction fees for all orders below US$ 10.00 (including shipping) from 15% + NT$ 15 to 5% + NT$ 15.
3. Stimulating sales: We will continue to plan a variety of promotions.
Pinkoi will be launching even more themed online promotions and discounts in order to promote your designs to our 3.2 million members.
4. We're always here for you.
During these critical times, you may be faced with many unexpected situations such as not being able to send goods across borders or shipping delays. If you encounter any difficulties, please contact us at any time during the workday and our team will assist you as soon as possible.
You are also welcome to make use of resources such as the designer community and our FAQ, which can save you a lot of time when searching for solutions.
No matter how difficult this situation becomes, the entire Pinkoi team and I will continue to work hard for you. We'll always be here for you.
Thank you for choosing to be a part of Pinkoi.
Pinkoi CEO and co-founder,  
Peter Yen