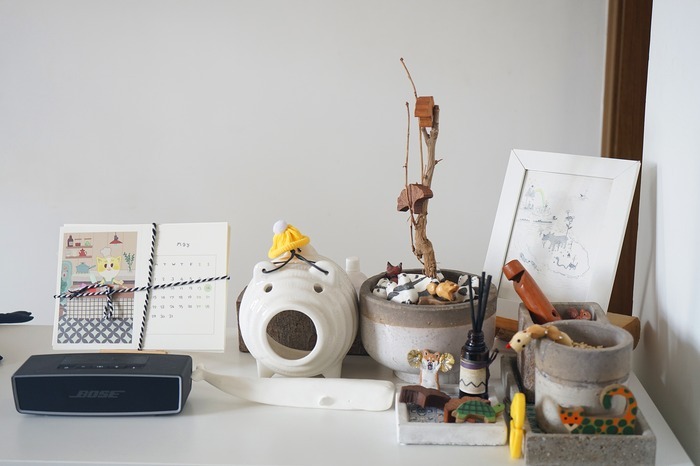 Illustrator Tom Liang founded Molasola in 2011. She has always liked to make handicrafts and gifts for her best friends, and over time, she's become better at it, too.
On a stuffy summer day, we visited Tom's home in Shenzhen. Her chubby, lazy cat Nanako and two Siamese greeted us when we stepped into her home. Tom was holding a plate of sliced watermelons as she came out of the kitchen, and ushered us into the study for some A.C. We sat down in the cool room, started stroking her cats, and began our conversation.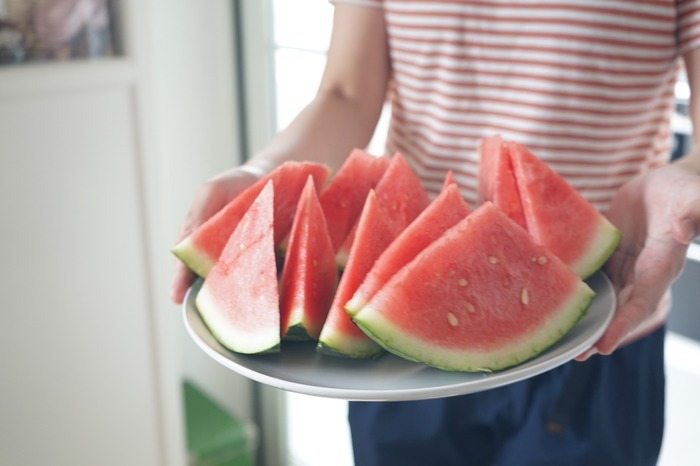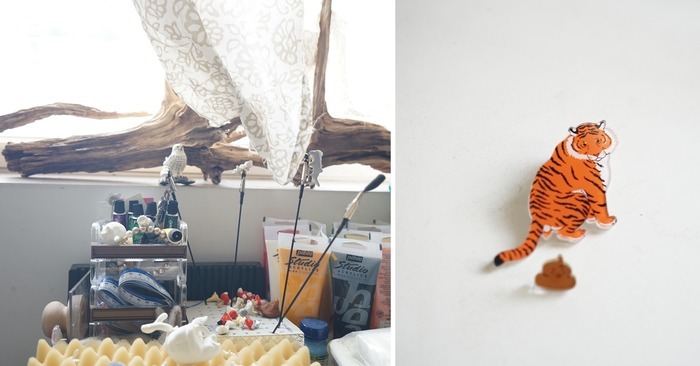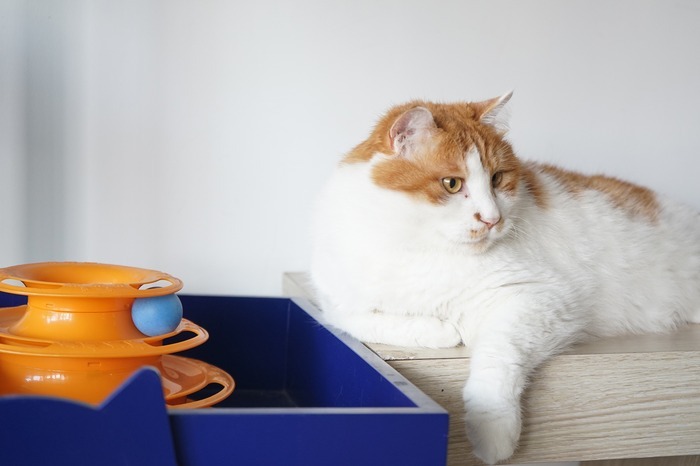 ▲ The chubby cat Nanako.
Molasola is inspired by mola mola, the sunfish that likes to float on the ocean, sunbathing and looking at the sky. I long for their tranquility and contentedness, which are my personal goals and is my brand philosophy. "Sola" is the pronunciation of "sky" in Japanese.
My Chinese brand name is different but similar: "Alone in My Forest." It describes my relationship with creativity. I'm very impatient—laid-back but impatient—and making handcrafts is the only way I could quiet down and stay away from trouble.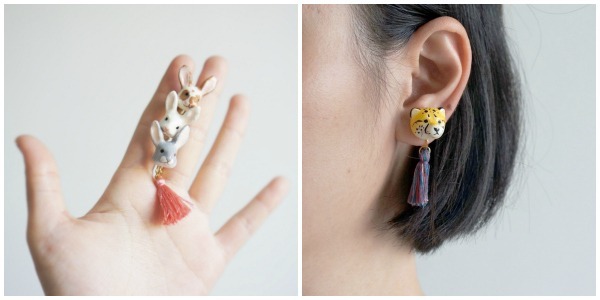 ▲ I like to draw in a quiet corner, and gradually I've created a forest full of animals. By creating them into accessories, I could hold them in my hands everywhere I go!
Tell us about your designs.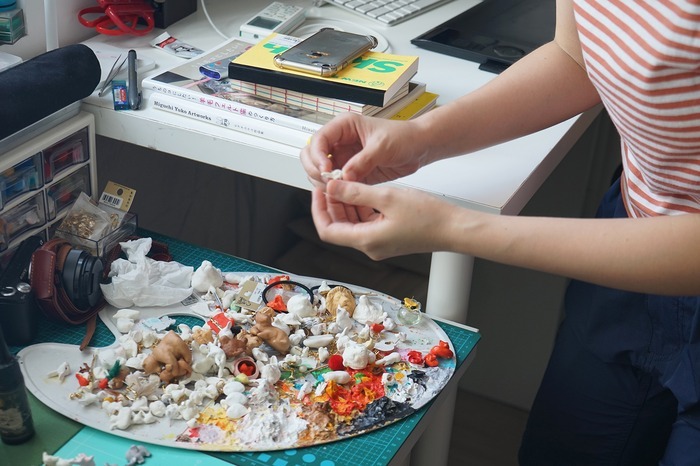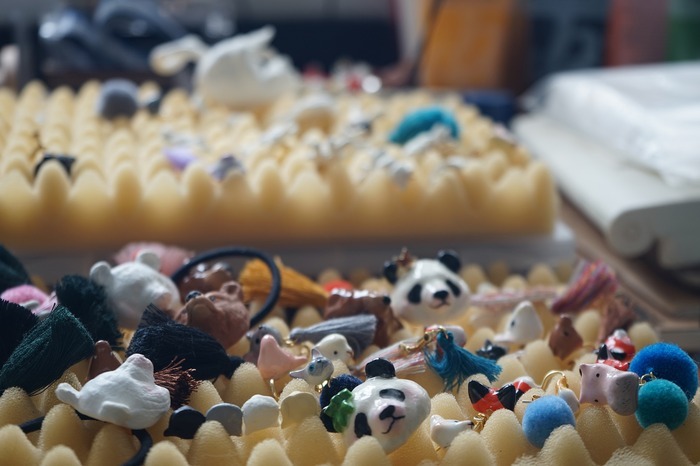 99% of my creation are animals, whether they're illustrations or crafts.
It's a gift but also a curse. I love drawing animals too much, so I'm not really good at drawing other things anymore.
I'm currently trying to balance it out, even when I'm drawing animals, I'll try and draw things I haven't done before. But animals have so many different shapes and sizes, I think perhaps I wouldn't be able to draw all the species in the world in my lifetime.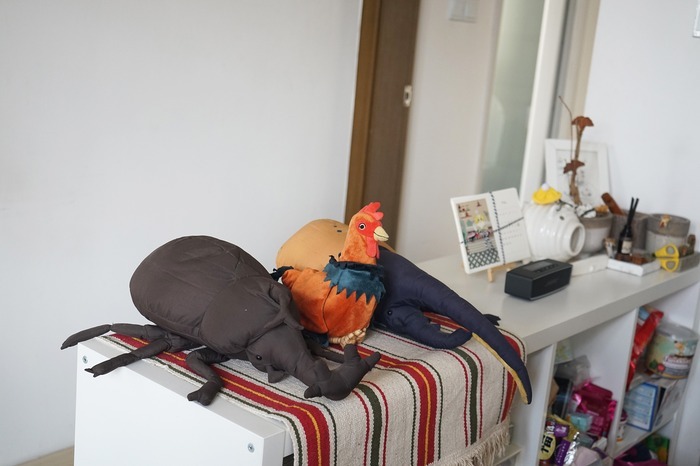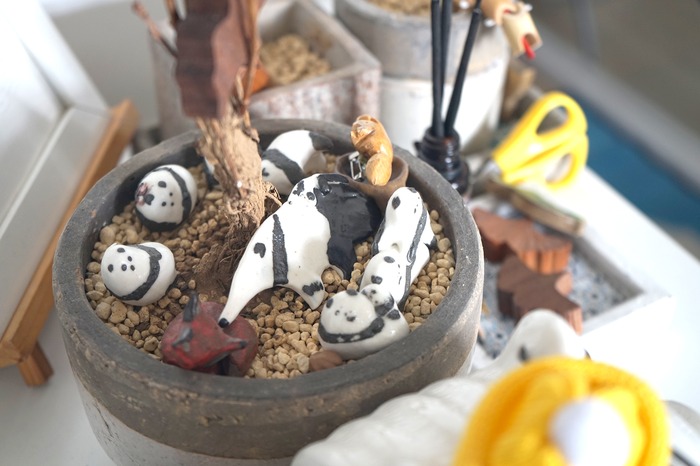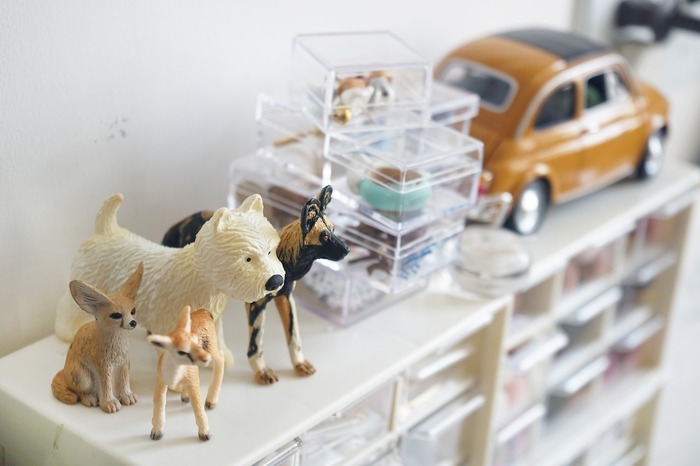 ▲ Every corner of Tom's home is filled with animals.
How does your normal day go?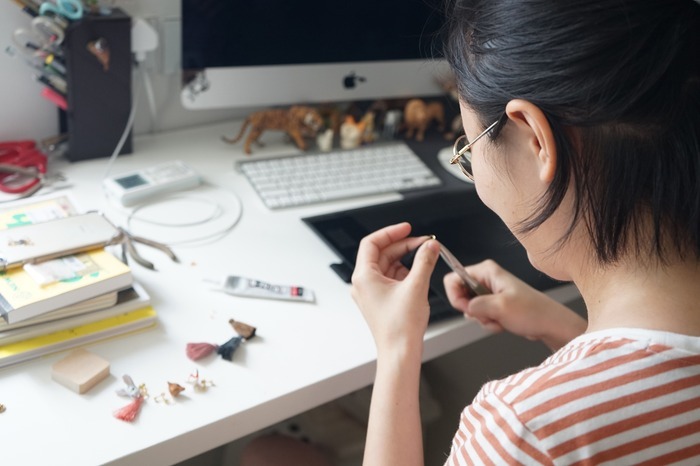 My alarm is at 8:30, but I'm usually awake around 8:00, probably because I'm getting to that age… I would check my phone in bed for a bit, and if I see my husband still sleeping, I would sleep in a little more until 9:30. After a good breakfast, I start working! But because I'm quite the procrastinator, I would be distracted soon after turning on my computer, and would maybe start doing some work by noon.
My real working hours start at two in the afternoon, until around four or five when my stomach starts growling. I think because my grandmother used to give me afternoon snacks, so when the time is up, I go scouring around the house for snacks.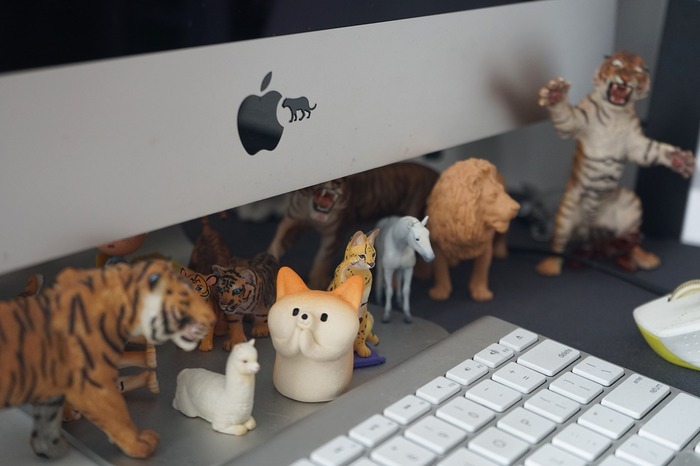 ▲ We spotted a shiba from the Japanese brand "Siros funny animals"!
In the evening, I usually do packaging, fill out delivery forms, and send out packages. After that's done, I'll see if I have some free time to draw. Recently I find myself with less time to draw because I don't have an assistant to help me, so I think I'll slowly adjust my production time to 7 days a month. Hopefully I'll have more time to draw, because I feel really empty inside if I don't do it enough.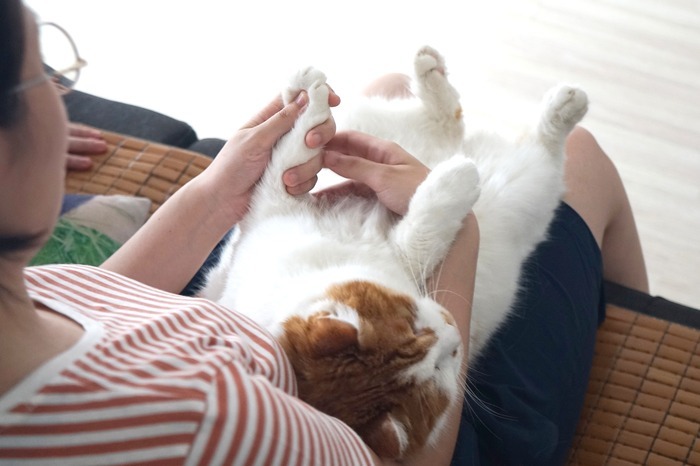 ▲ Playing with her cats is a must every day.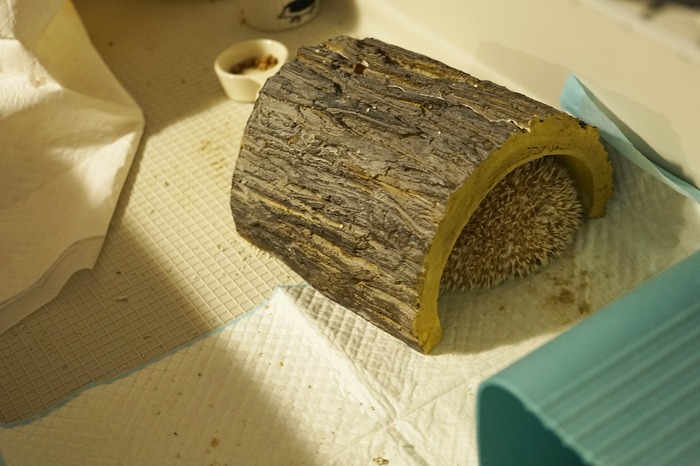 ▲ She also has a ill-tempered hedgehog. We hear he bites!
Tom, what's up with being a natural procrastinator?
Yeah, I thought about getting it fixed. Now I have my husband to thank for! He's a very organized person, for example, if he needs to get something done by next year, he will have the entire plan—down to the last detail—sorted by today.
Usually when I start falling behind, he would start pushing me and say, "You shouldn't procrastinate!" I'm getting better, but I still need his help sometimes. Like when we attended Pinkoi Christmas Market in Taipei last year, I couldn't finish packaging, so I had to ask him for help.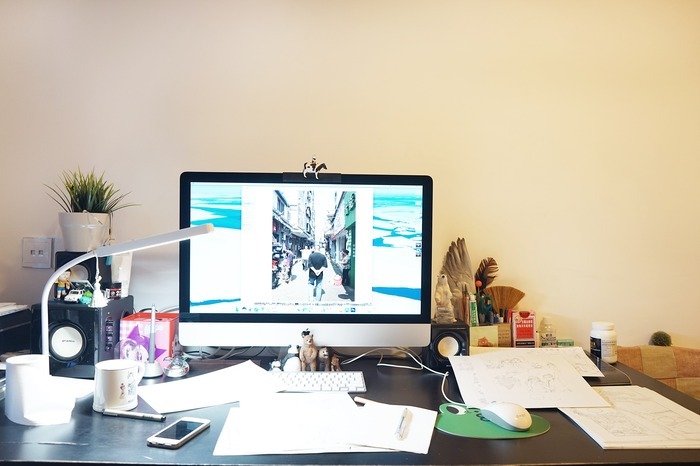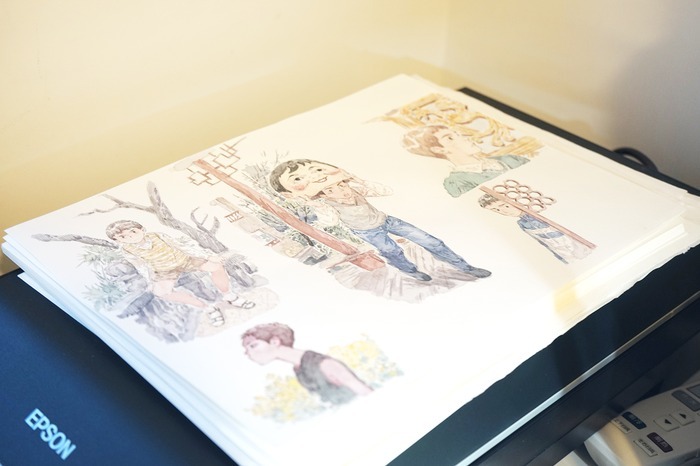 ▲ Tom's husband is also an illustrator; this is his workspace and drawings. They have separate workspaces in the house, and sometimes they visit each other like office neighbors.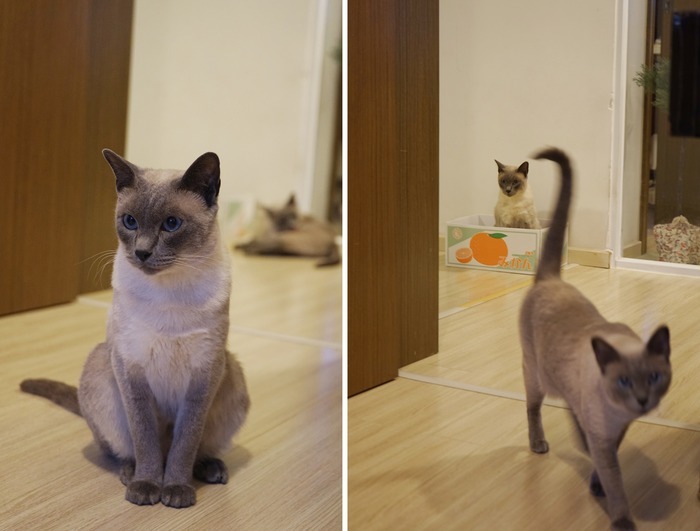 ▲ The cats usually play outside. They only go into Tom's husband's studio when she's there (meow). 
What is the place that inspire you the most?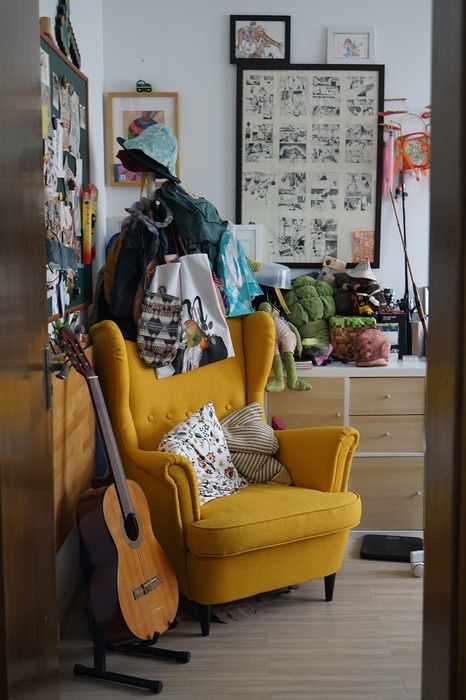 Probably my home.
I think being at home is the most comfortable for me. I would read books, comics, and watch movies to get my creative juices flowing.
I've been watching "Fargo" recently, and I'm really impressed with their production! As for movies, one of my favorites is "Vicky Cristina Barcelona", I think the story is beautiful.
Actually, ever since I started making crafts, I've never had to actively seek for inspiration. Rather, they just keep coming, and my hands can't catch up to make each idea happen in reality.
6 Rapid-fire Questions with Tom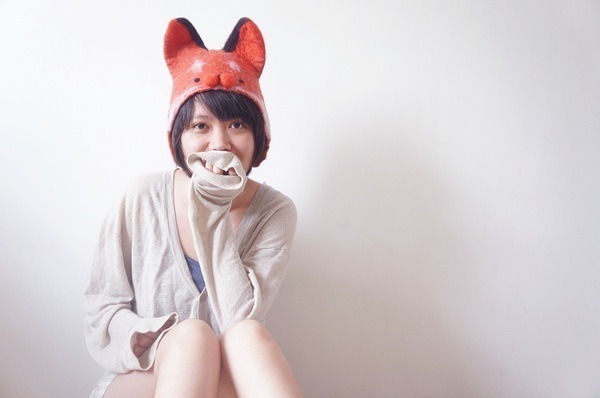 1. What did you have for dinner last night?
Leftovers (haha). My friends ordered a lot of food for lunch, so we had whatever's left from lunch.
2. What's the most embarrassing thing that happened to you recently?
I attended my gay friends' wedding in Germany recently, and almost all of his guests were gay. We took a train to the venue, the seats were tiny, but we had to fit our luggage in too.
A guy next to me couldn't even straighten his legs, so I wanted to ask whether he would like to put his luggage next to me. Instead of saying that, I looked at his legs and blurted, "Are you not straight?" He answered, "No, I'm not."
3. What's your spirit animal?
Probably some kind of sluggish and bad-tempered animal. (We think maybe a hippo?)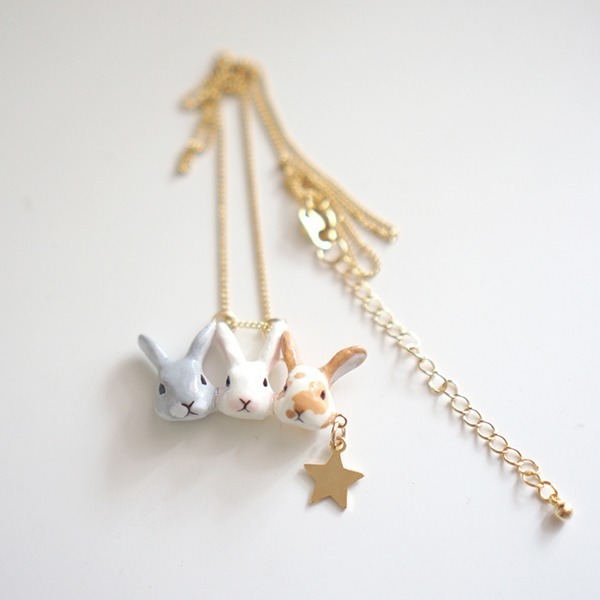 4. Do you have a favorite exercise?
I quite enjoy running. Sometimes when I listen to uplifting songs, I would imagine myself singing on a stage! Also, I tend to pick up my pace during songs like these.
5. What's your first impression of Pinkoi?
I really like the visual layout of the website, and the quality is better than a lot of other websites. I remember thinking, "I want to open my shop here!"
6. What's your most worn item?
This panda ring! I don't usually wear prints, so this ring goes exceptionally well with everything.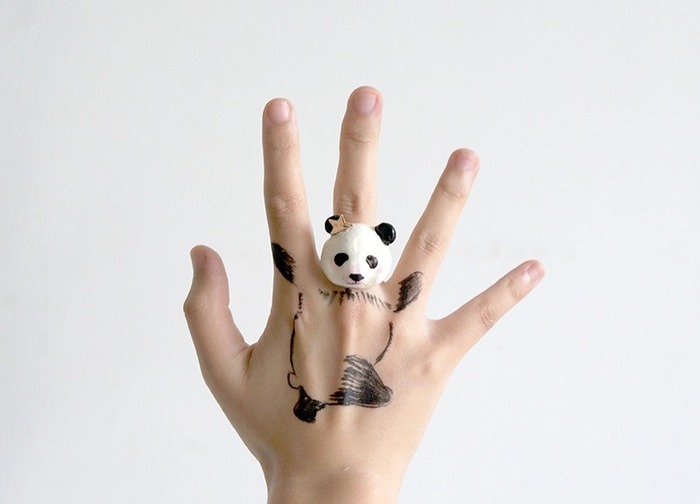 What are some new plans for Molasola?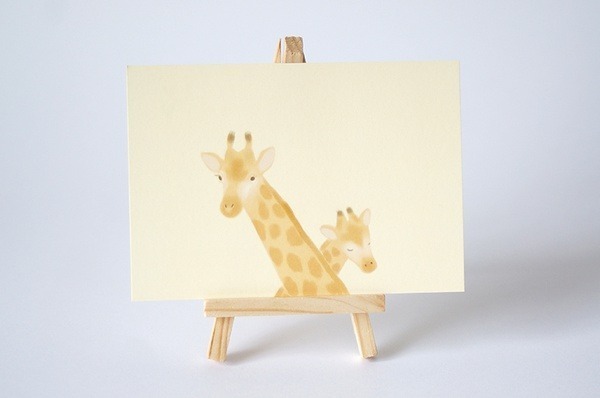 I want to focus more on creating. I'm going to visit a good friend of mine who lives in Beijing soon; She's an extremely talented illustrator, and we're going to launch an illustration book in the future!
I've always had this idea in the back of my head, but because of my procrastinating nature, I never get around to it. Good thing my husband has reminded me of this dream, and now I'm finally going after it.
We hope Tom gets rid of her procrastination, because we'd love to see her book soon!  
More incredible workspace (including Pinkoi!)
► ► ► Shop Next Door | InBlooom Fabrics and Accessories
► ► ► Desk Goals: Declutter & Decorate Your Office Desks with Pinkoists
► ► ► See Art, Meet Dogs and Get Work Done at 1920C Coworking Space in SF
Translation: Litta