Continuing our adventure in Dadaocheng, we have returned once again after our last interview with InBlooom, except this time we are visiting Omake, a world market full of cultural characters.
As we entered, the tender voice of Ohashi Trio welcomed us, along with a space full of treasures collected from all over the world. The owners of Omake, Bio and Mulan appeared from behind the screens, and greeted us whole-heartedly.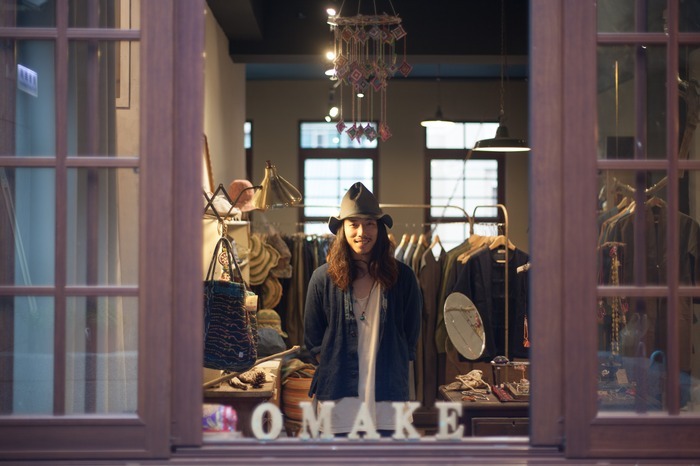 As we sipped on the Thai milk tea made by Mulan, and bathed in the afternoon sunlight, we began to relax and felt like a casual day out with friends.
We love the decor here! How did you decide what to do with the space?
We wanted to recreate the memories from our travels, so we decided to decorate the space for it to showcase all the "souvenirs" we brought back. You can find a carpet from India, a beaded charm from Afghanistan, or a wind chime from Chiang Mai here. Every object you see is a memory from a trip, so we want to share the experience with everyone.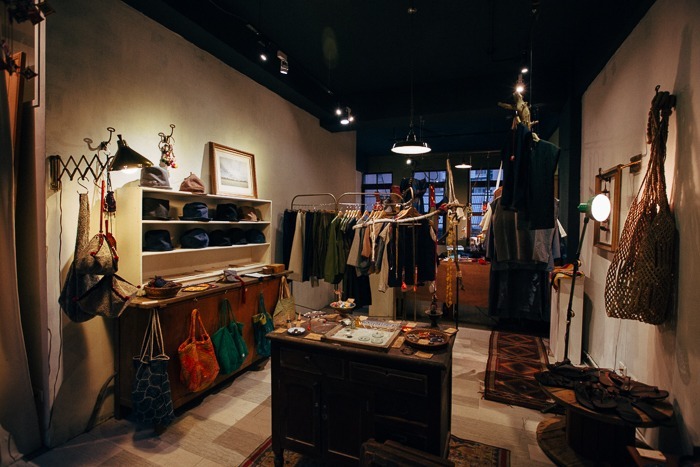 We wanted to be environmentally conscious, so every piece of furniture in our shop was collected from second-hand shops or from the side of the road. We also put in our creativity, for example: we don't use closets to display clothes, instead we use old screens from hospitals to store them. On top of that, we use branches as hangers to make the space feel like nature.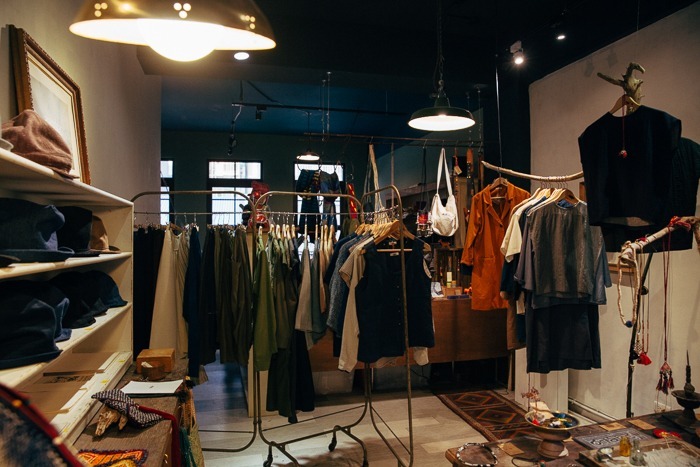 Does Omake (Oh-Ma-Kay) have a special meaning?
In Japanese, Omake means "small gifts".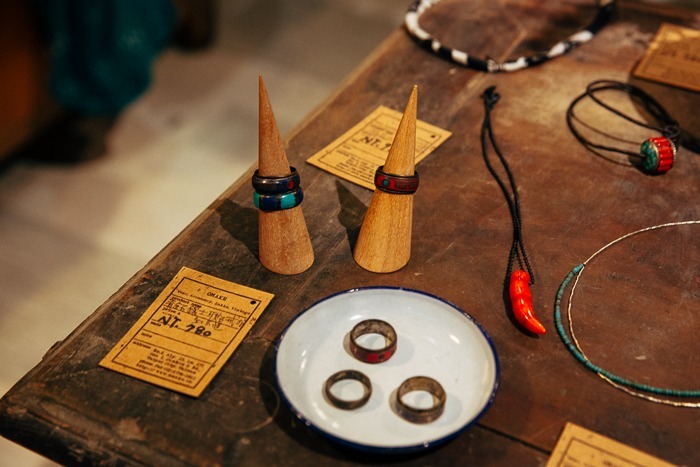 In 2007, Omake was founded by Tanaka Mikami in Niigata, Japan. Since he loves to travel, he started selling souvenirs from all over the world in the original Omake shop. Gradually, this shop in the countryside of Japan became a cultural museum for small town residents.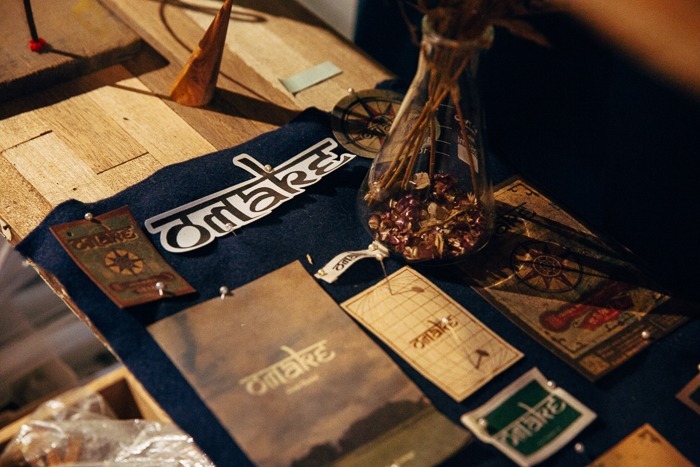 What we want to bring for Taiwanese is also "gifts from all over the world". You will discover small surprises in our designs, be it a button or a collar, it's just like opening a present!
How would you describe Omake's style? Ethnic? Oriental?
I'd say our style is urban nomadic.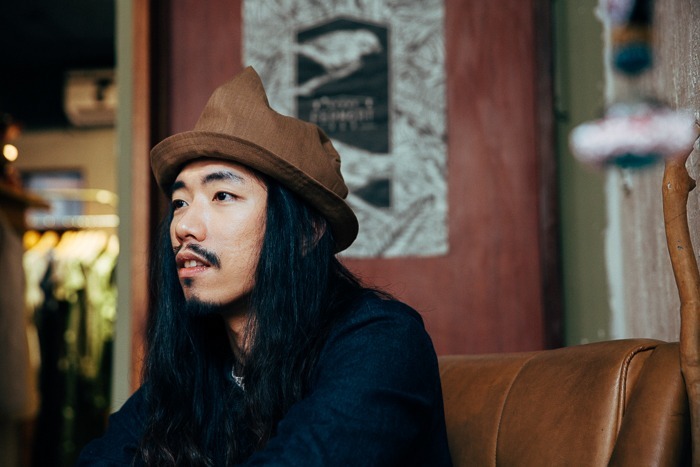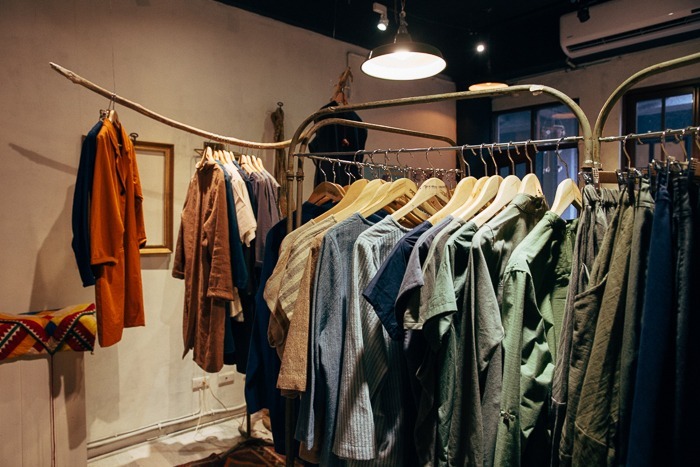 Some people say we have an outdoors/ethnic style, but compared to outdoors brands, Omake's pieces are not extremely functional. "Nomads" symbolize a wandering soul, a lifestyle that we yearn for but in fact it's difficult for us to leave the convenience of a city life. Through our designs, we incorporate these ethnic elements into our everyday life, allowing urbanites to live closer to nature and feel free.
How is Omake different from other brands on the market?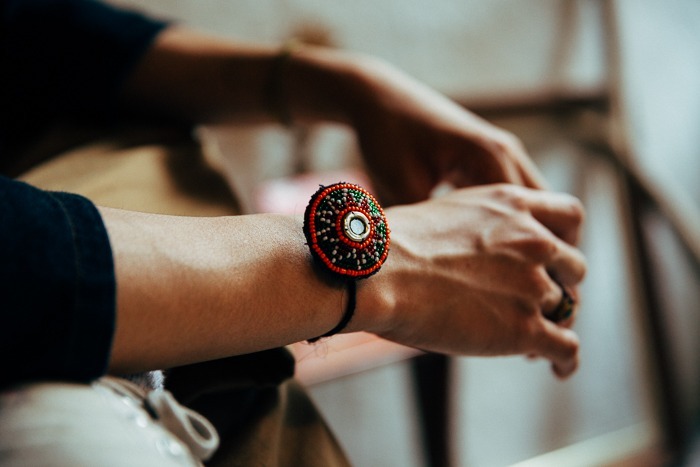 1. The story:
The pieces from Omake come from Central Asia, Thailand, Myanmar, Nepal, India and even South Africa. Some brands claim to sell ethnic-style products, but actually they're only selling an "ethnic-style impression", such as merely printing totems onto fabrics. But at Omake, the products you see are memories from our travels, they are made by local artists and artisans when we visit villages and tribes. So the products have true emotional connections to our brand, instead of fabricated cultural interpretation.
2. The quality:
We take the weather in Taiwan and the way most people dress into account when we design, for example, fabrics that cause skin irritation or unsuitable for the humid climate would be replaced. We also think "less is more", so when we create our products in a more classic style, they tend to last for a longer time.
3. Upcycle:
Another characteristic of Omake's is our upcycling process. We reuse embroideries or details from old clothings and bring new life into them, instead of creating items with new fabrics immediately, which would cause more waste on the planet. We learn to respect different cultural aesthetics, wisdom, and history this way, while at the same time allowing a piece of clothing to carry out more stories.
So Bio, your style may well be the classic Omake look. But we're curious who your style icon is. 
I guess my style is sort of like Johnny Depp. But to be honest, I would say my styling ideas come from the homeless.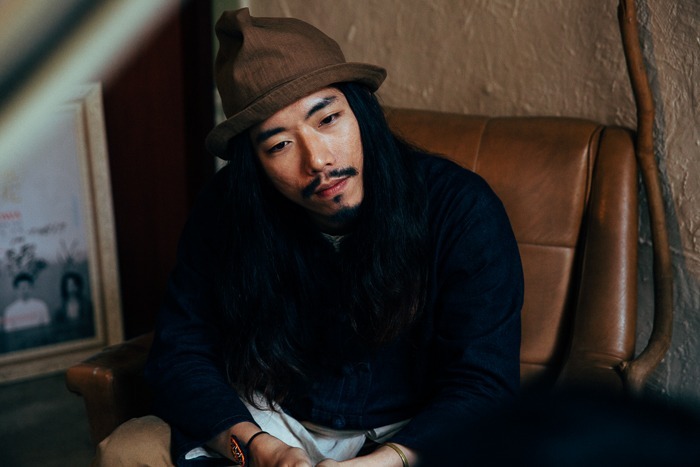 I've learned a lot from them! Perhaps because their wardrobes need to be as functional as possible with limited resources, so their clothings are usually straightforward and useful. When you're missing a sleeve, sew in a sleeve, it sort of becomes an unorderly beauty.
What is your favorite piece from Omake recently?
It's actually this Tang-dynasty-inspired denim shirt I'm wearing! I've totally fallen head over heels for it. This piece is designed by an Omake designer in Japan, I enjoy when traditional elements are made in a modern cut, without the old-fashioned fabric of course. For me, this represents a kind of legacy.
After all that talk on apparel, Bio and Mulan will now show us how to style Omake's signature hats—Mushroom Hat & Myself Hat!
How would you define "a good design"?
Something that triggers your emotions and will stand the test of time.
Designs that solve problems don't always trigger emotions. When you truly fall in love with something, you will cherish it forever, and develop true relationship with the piece.
What is your interpretation of aesthetics living?
To live your favorite self.
You don't need magazines or TV shows to tell you what's beautiful, or let the society educate you on how to live your life "properly"; How much should you make by 30? When you should be married and have kids…etc. These for me are not the definition of aesthetics living.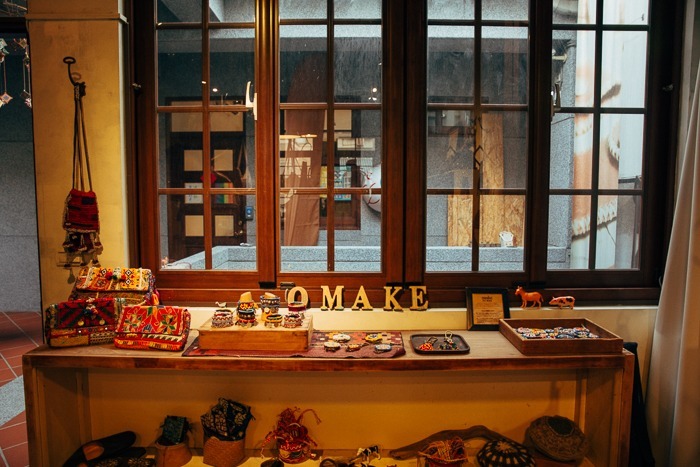 So how does one interpret an ideal living? First of all, you need to learn what makes your heart grow fonder: At what moments do you feel extremely happy? Answer this question, and you will eventually take yourself in that direction.
What's your impression of Pinkoi?
It's a community with purpose, not only about business.
I think Pinkoi is the only e-commerce platform that also hosts shows and markets. I completely understand how difficult it is to host events, so I can imagine the extra effort Pinkoi is putting in for the benefit of the community, it's really heartwarming for us sellers.
Mulan chimes in, "Also, customers on Pinkoi would share their unboxing photos with us, and even show us how they styled our pieces!"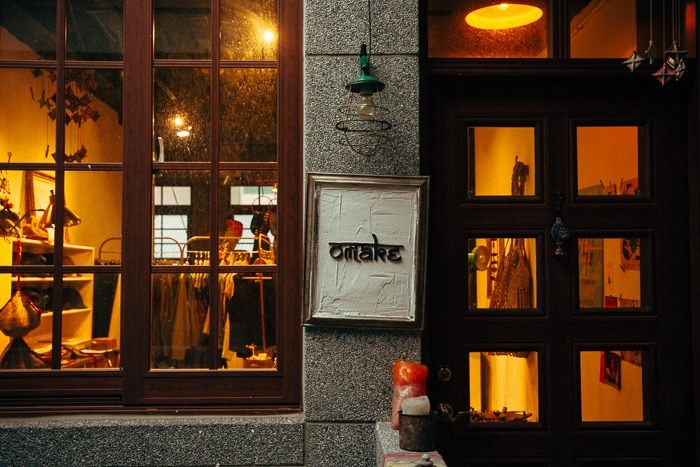 Time slipped our minds as we chatted away into the night, the warm lights lit up the space, creating a different ambience than when we arrived in the afternoon. Bio swiftly took a couple bites from his lunch that had most likely gone cold, but our hearts somehow all felt extremely warm.
More Shop Next Door
► ► ► Shop Next Door | InBlooom Fabrics and Accessories
► ► ► Shop Next Door | A Kind of Cafe & Creative Studio
► ► ► Shop Next Door | TRAN Gender-Neutral Apparel
Translation: Litta