Attending a craft fair overseas is very exciting! It means your brand is growing and you're learning the ways to tap into a bigger market. But how is flying to another country to sell really different from attending a domestic show? What kind of situations should you prepare for? With these pointers, you'll be much better prepared for a smooth first experience!
1. Frameworks: Hardware and setting up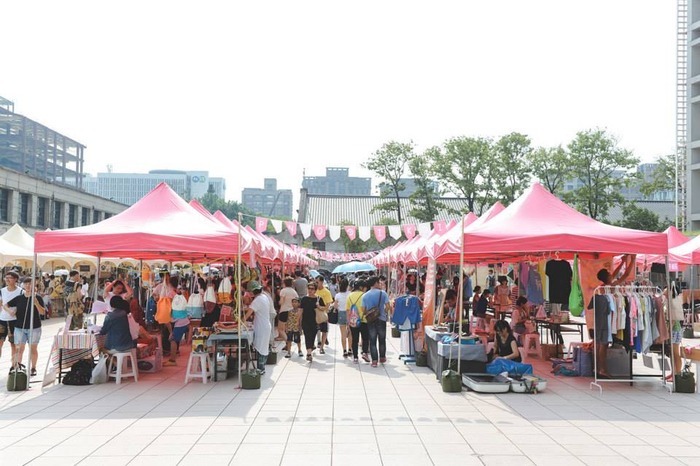 Start with understanding what equipments the host and the venue has to offer, especially since every country might have different norms. It's an easier way to start navigating your prep work since this part is more their responsibility than yours.
What you can do
1. List out the things you've expected from past local experiences and check if this overseas fair offers them too.
Ask about table and size, chair and amounts, outlets and voltage, lighting and wifi availability, etc.
2. Search online to check out the layout and the atmosphere of this particular fair.
Look for details in the photos: how many products are on the table, what tools are used for display, etc. Start with Pinko Market Zines!
3. Ask about estimated foot traffic and suggestions on how much stock to bring. Calculate the costs for this trip, and set a goal accordingly on how much products you'd like to sell.
♥ In the Pinkoi Designer Community group, post to ask other designers about previous experiences traveling for overseas Pinkoi Markets.
2. Moneywise: How to prepare for smooth transactions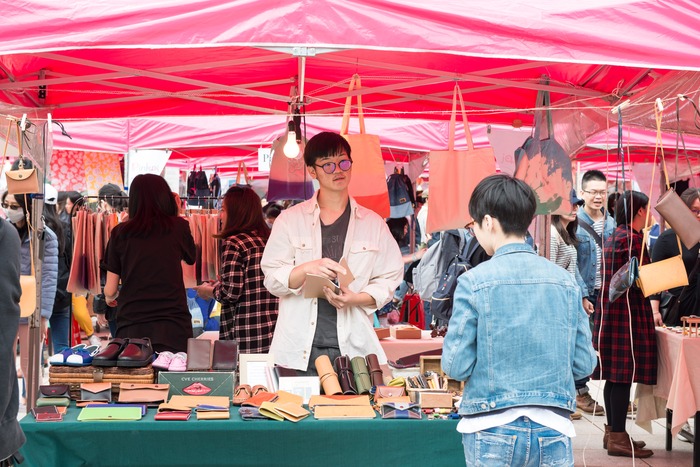 Currencies, prices, cash, change… these are the things you can prepare ahead, so that you can focus on chatting with customers and making sales on the day.
Verify your prices in local currency. Round them up so change will be less of a problem.

Double check that your online and offline prices are consistent, since customers who shop for your brand online can have different locale and country settings.

Prepare cash and change.

Ask about where to exchange currency at/near the venue, as well as where to exchange for change.

Ask about the most common payment methods at this type of events locally.

Ask and educate yourself about visa, duties and taxes on temporary import of your products for the country you're heading to.
3. Localize: Avoid surpsises and cater to the locals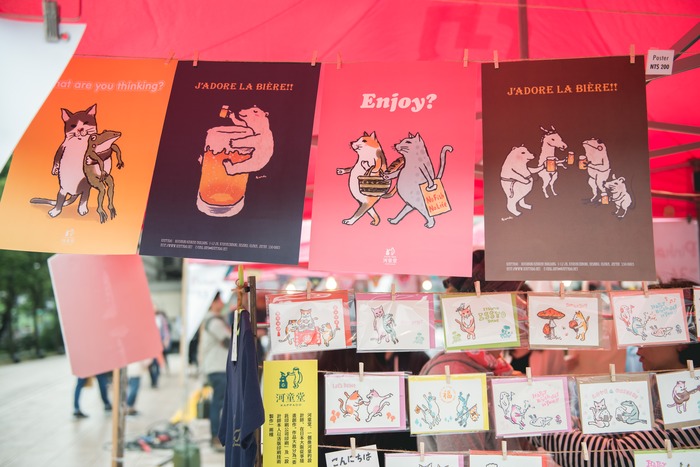 Adapting to local conditions from payment preferences to languages to even weather can be the major fun part of attending overseas markets—if you're prepared!
Language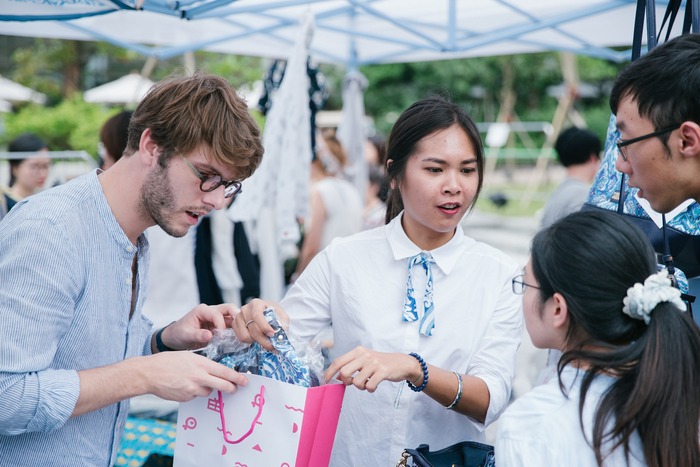 In many Asian regions, the languages visitors (as well as local media) use can be really diverse. (If you haven't already, watch the Hong Kong market video below!)
What you can do:
Have brochures with a clear list of products and prices in the appropriate languages.

If you want to prepare for foreign languages, prepare: greetings (both welcome and goodbye), product features, and a reminder of your shop/brand name (so visitors will remember).
Product feature examples:

.Ways to wear a backpack
.Ways to pair earrings
.Unique points about your craft method or material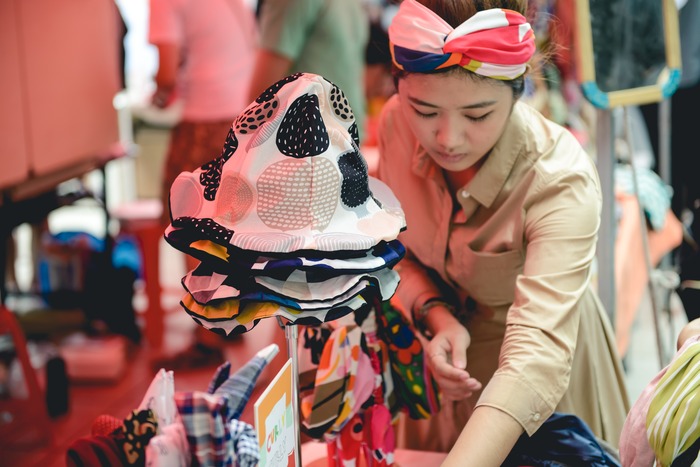 Have a mirror and/or photos of customers using your products. This way, if you're busy with one customer, you can still engage customers at your booth having things to look at and their questions answered.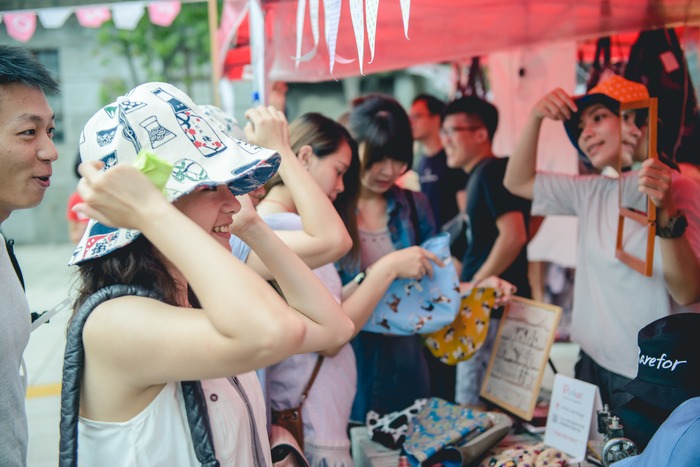 Ask if the event supports or suggest any language interpretation resources.
♥ Post and ask in the Pinkoi Designer Community group how the atmosphere is like in similar events. The locals might know better!
Climate
Many designers mention how wind, dust, rain and sun can affect the event, especially if the country has a climate where weather fluctuates a lot in a day.
What you can do:
For rain: plastic bags and covers to display and cover your products, water-repellant shoes.

For wind: Boxes or heavy objects to hold products in place

For hot weather: sun-blocking hat and clothes, water bottle and water access.

For mosquitos: natural repellents and sprays, light jackets
♥ "Be prepared for wet weather like bringing plastic covering (first day was wet throughout!). Although, the Taiwanese sellers seem to be unbothered by the wet weather, maybe that's what we should learn from them instead—keeping our spirits up haha!" —Momshoo, 201704 Taipei
4. Maximize: How to benefit from this opportunity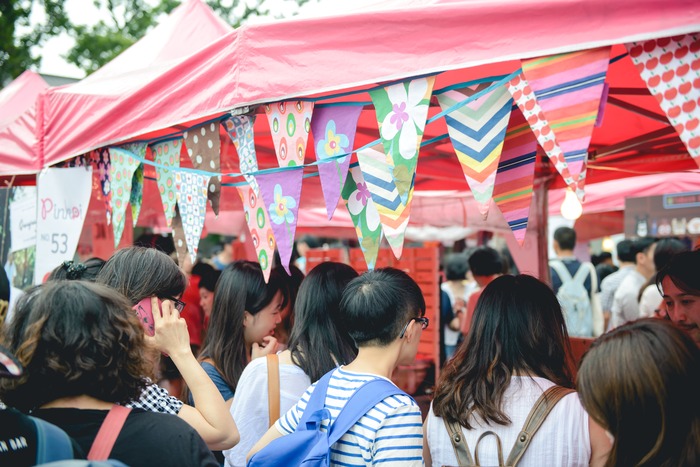 Here are the things you can do before, during and after the market to combine your online business and in-person pop-up.
Double check if the fair has promotional events you can join, and have the information consistently shared both online and at the fair.
♥ For example, Pinkoi often has free shipping campaign where you can join and share information at the event. We found many overseas sellers received more online orders after one market!
Make your offline event known to your online community.
Promote the event beforehand, try to reach local audience through social media, and try to get fans to visit you at the event.

Make your online presence memorable to the offline market goers. Display of your shop link, or prepare pre-order forms, so that if you run out of stock, you don't miss a sale.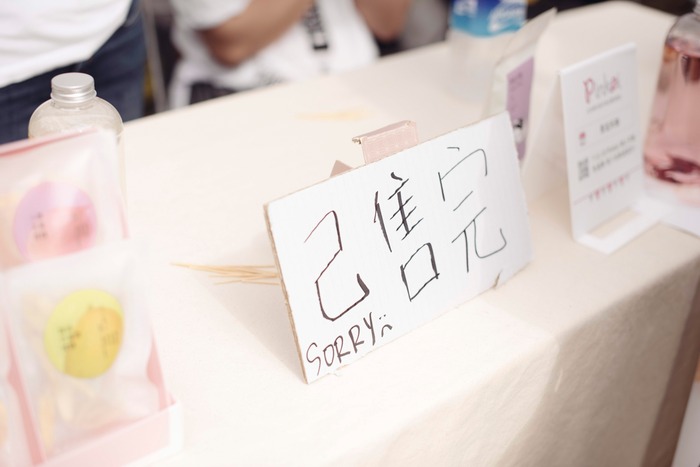 ♥ Have Pinkoi app ready on your phone so you can show customers how easy it is to follow your shop and even receive discounts.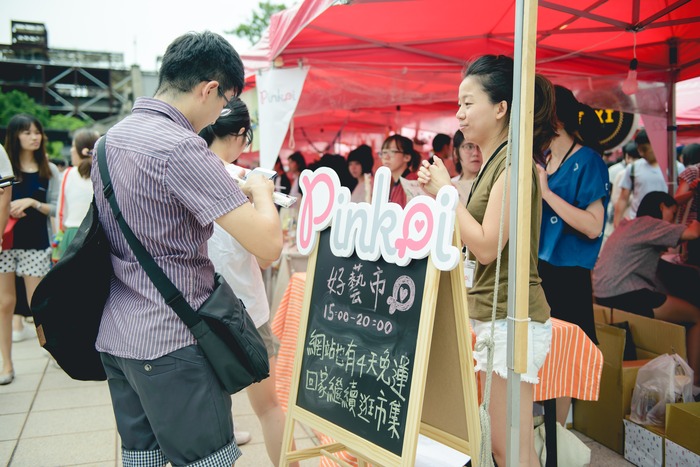 Say the words: "Please leave a review!" Being face to face with your fans, asking for reviews can really motivate your customers to actually do it and help you out.
♥ "Ask customers to leave reviews." —Haha no Yume, 2016 HK
Familiarize yourself with the venue to avoid being stressed out by the small things. Follow announcements, check the map, identify your location, nearest transportation, cash exchange locations, water and toilets, etc.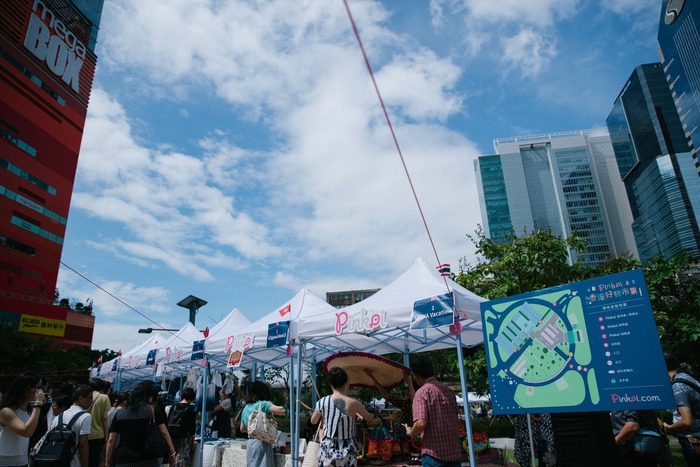 Remember, you might not be able to do everything at a time, so plan ahead, set a goal, and enjoy the amazing opportunity to learn and explore!
Pinkoi Handbook answers the questions you have!
► ► How to Engage Your Social Media Fans for your Pinkoi Shop
► ► 3 Pinkoi Designers' Winning Strategies to Sell Internationally
► ► Case Study: Learn How Designers Invite Fans to the Referral Program
► ► Preparation Checklist for Seasonal and Holiday Sales