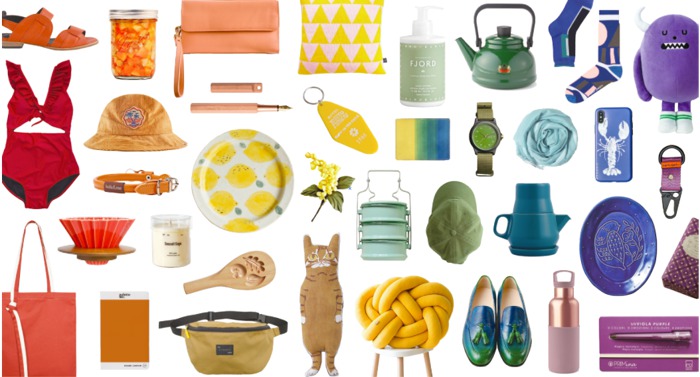 Dear community,
The first quarter of 2020 has just come to an end and we're all facing unprecedented changes in our daily lives. As Pinkoi's CEO, I'd first like to thank you for your continued support of independent designers and of Pinkoi. It's because of you that Pinkoi is able to help lead quality design brands onto the international stage.
At Pinkoi, we've always believed that behind every design is a talented creator that makes it shine. We also believe that great design can add a touch of flair to your life, making your ordinary days just a bit more special.
In response to the challenging times that are upon us, Pinkoi has taken the following measures to support you and the design brands you love:
As you try to make yourself cozy and comfortable at home, your favorite designs can help to lift your spirits. No matter if it's a warm blanket, relaxing scented candle or a piece of art that brings you joy. Every item you've purchased on Pinkoi has also benefited an exceptional designer.
Perhaps we've never before needed design to exist in our lives and to comfort us in the way we need it now. Please remember to take good care of your physical and mental health. Only by taking good care of ourselves will we be ready to face the challenges ahead.
You're always welcome to come visit Pinkoi, as our team will be providing even more themed curation during this time that is sure to cheer you up.
Pinkoi supports independent design brands.
It's a difficult time for many designers, with many weekend markets and physical points of sale having been shut down. In order to support designers during this time, Pinkoi has made the following commitments:
Pinkoi will invest more than US$ 660k in advertising during this period to promote great design from across Asia.
Pinkoi has lowered the transaction fees for orders below US$ 10.00 in order to help designers obtain better profit margins during this period (4/1 – 6/30).
The Pinkoi team continues to provide online learning resources for design brands including text-based tutorials, guides to shop tools and online courses so that designers can continue to strengthen their knowledge and skills.
We're always here for you.
During these challenging times, you may be faced with unexpected situations such as products not being able to be shipped across borders or shipping delays, etc. Please contact the designer or Pinkoi at any time. We'll do everything we can to provide you with prompt assistance during the work day.
No matter how difficult this situation becomes, the entire Pinkoi team and I will continue to work hard for you and the design brands that you love. 
Thank you for making Pinkoi and great Asian design a part of your life.
Pinkoi CEO and co-founder, 
Peter Yen