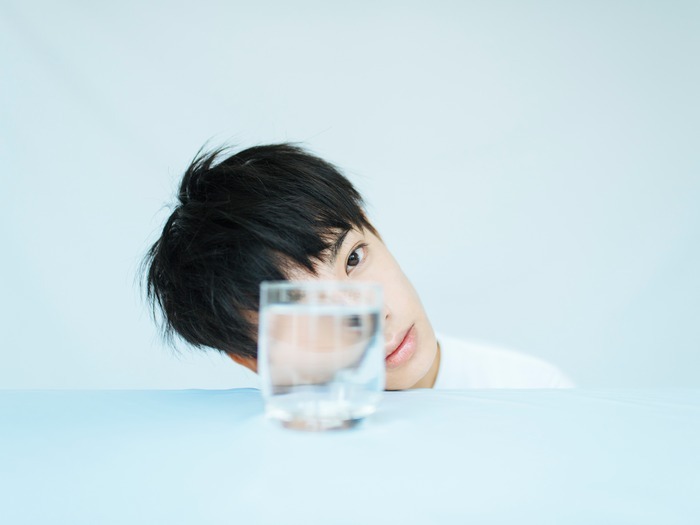 We are Provocateur—A Taiwan-based Independent Fashion Brand
Whether it's through a pair of socks, a handmade tote bag, or even an embroidered cap, Provocateur aims to bring aesthetics into people's everyday lives. By coordinating our unique design products, anyone can create their own unique style effortlessly.
With this belief, we organized a photoshoot for the Autumn/Winter 2017 collection, and we're here to share our process (video at the end!). The ultimate goal for this photoshoot is hoping that the result can bring a wow to everyone!
Meet Our Collaborators!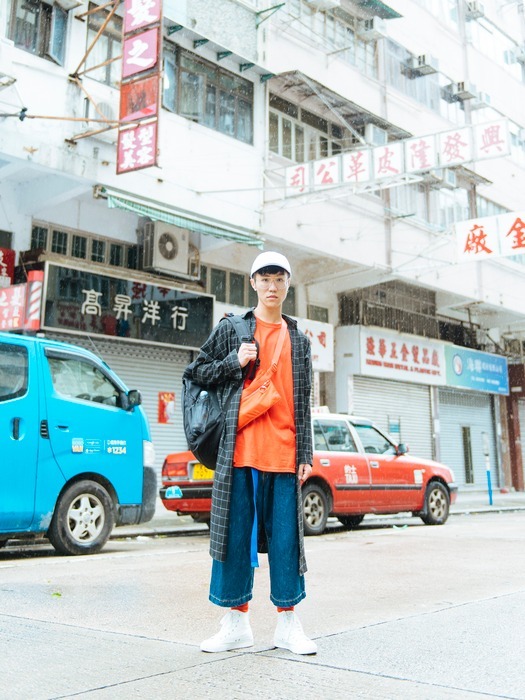 Photographer: Muching
With more than 7.9k followers on Instagram, Muching is a noted photographer with a poetic style. Muching is good at capturing what he sees in his own unique point of view, joined by his inspiring words and footnotes.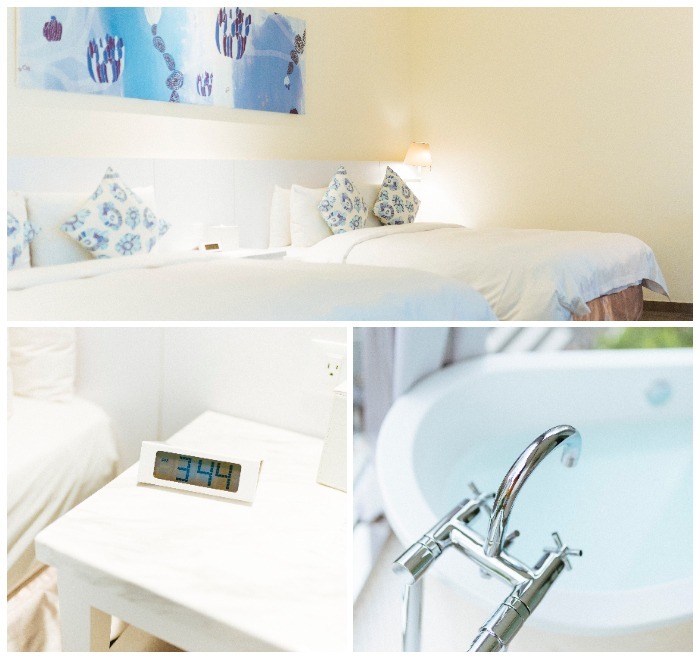 Location: Ambience Hotel
Located in Taipei, Ambience Hotel is one of our shooting sites. Unlike other hotels, white is the main color tone in Ambience Hotel.
The guestrooms get a lot of natural light and feature a unique décor style of polished steel, glass, white granite and calf-skin leather upholstery, which makes the perfect environment for a photoshoot.
By shooting in the homey and simple interior at Ambience Hotel, we get to refine our scenes and compositions, and bring out the product details further.
Let's talk about Provocateur Autumn/Winter 2017 Collection: <Fluid>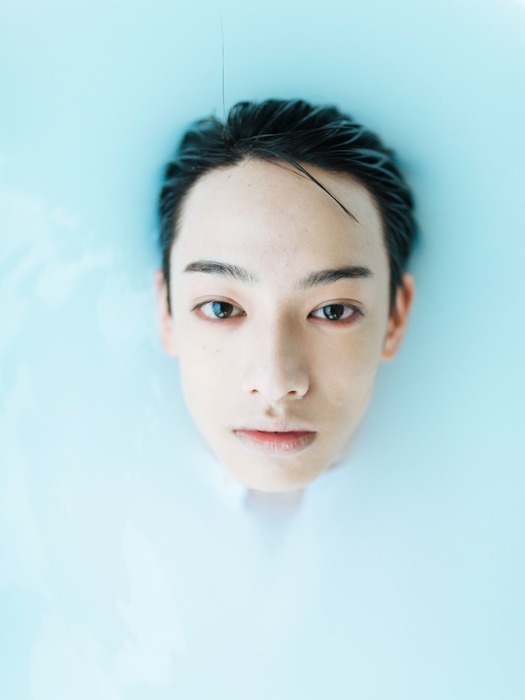 For each collection, Provocateur aims to interpret the brand's viewpoint through a theme. For the latest collection, "Fluid" is the inspiration.
The shape and color of fluids change whenever other elements are involved, and the refraction of light in liquids creates unpredictable senses of vision. This is very similar to style. Trends shift, but regardless of the shifts, a style with personality is the anchor to one's uniqueness.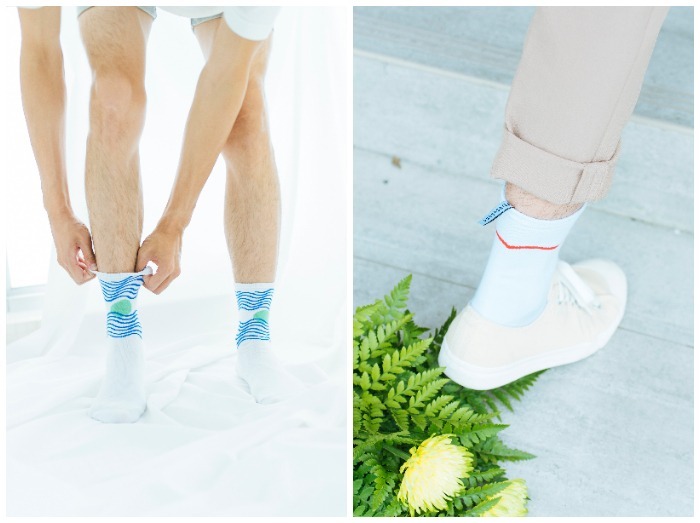 Ripple Socks / white                Wave Socks / white
How does the chemistry develop between the photographer, brand and products?
Ever since Muching's works were introduced to us by a friend, our team have been raving about the cleanliness of his photography style.
After starting collaborating with Muching, we exchanged many out-of-the-box ideas, and together, we turned our concepts into images.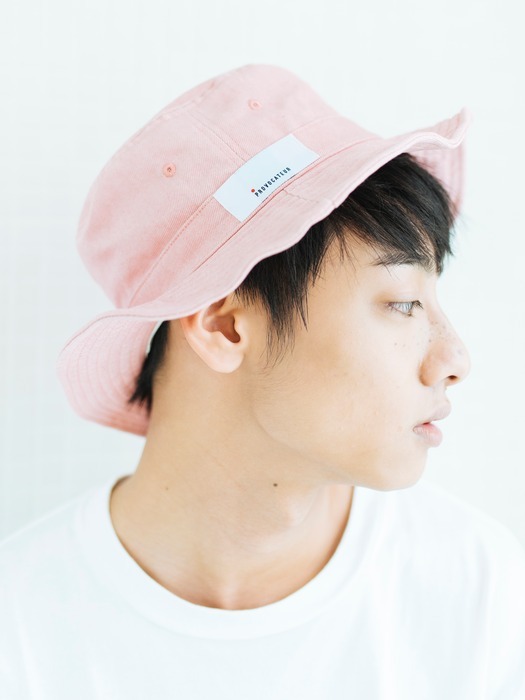 With his keen observation, Muching captures overlooked details in life and turns them into beautiful images of intent and simplicity.
In addition to the balance of colors, the unexpected focus on a daily object is an interesting perspective to invite people to look at the design details on the socks.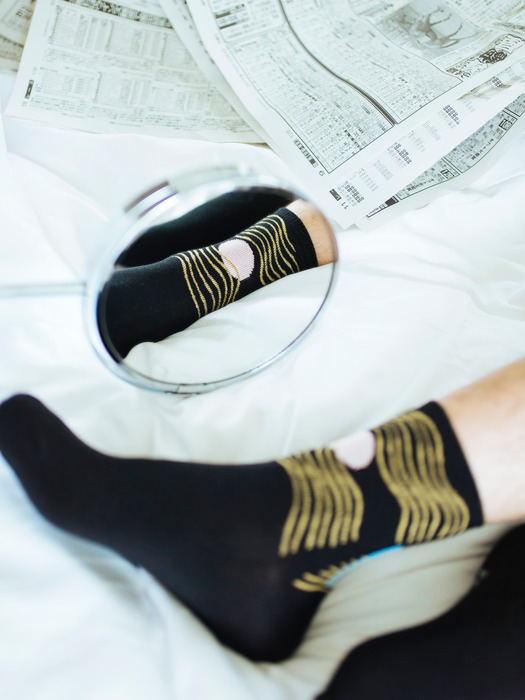 To take outstanding photos, Muching is always challenging his balance and flexibility!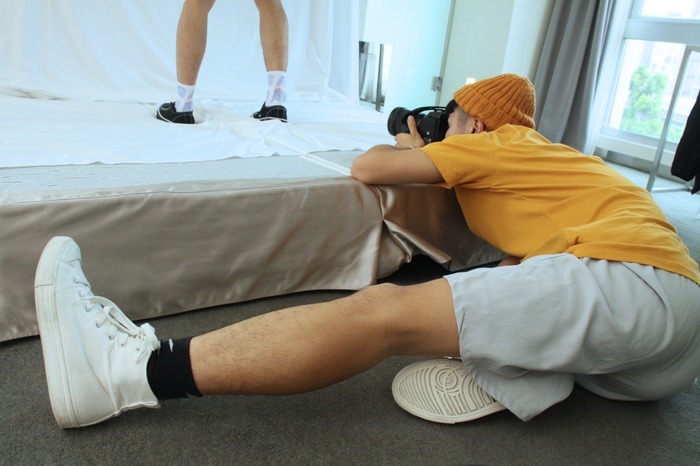 Connecting a Viewer with a Scene is the Concept For This Photoshoot!
From outdoors to indoors, the scenes are meant to be relatable to the viewers. For example, compared to accurately set studio lighting, natural light is preferred as it conveys a warmth to the visual.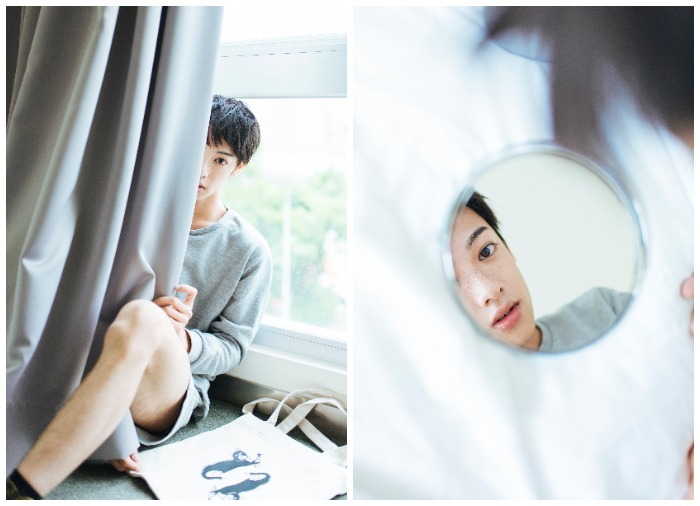 Through street scenes and a homey hotel, we hope that viewers are able to imagine their very own looks when putting on a piece of Provocateur design in one of these everyday scenes.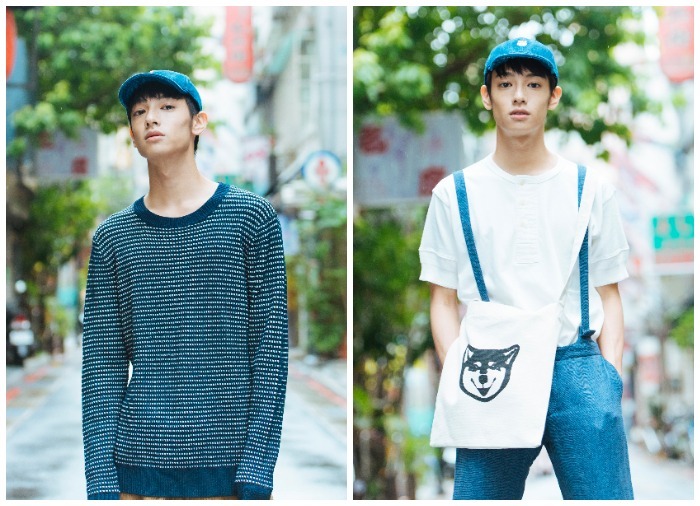 Postscript
Although the photoshoot was done on a rainy day, we still tried our best to put together our ideal shoot.
Hopefully, you'll find fresh new inspirations in our collection. If you enjoy them, it would be the greatest support to Provocateur.
Lastly, let's take a look at the behind the scene video of the making of Provocateur Autumn/Winter 2017 lookbook.
Contributor: Provocateur
Edit: Melissa