My dream is to keep doing the things I'm passionate for, not to take to heart too much what others say, and become who I truly am.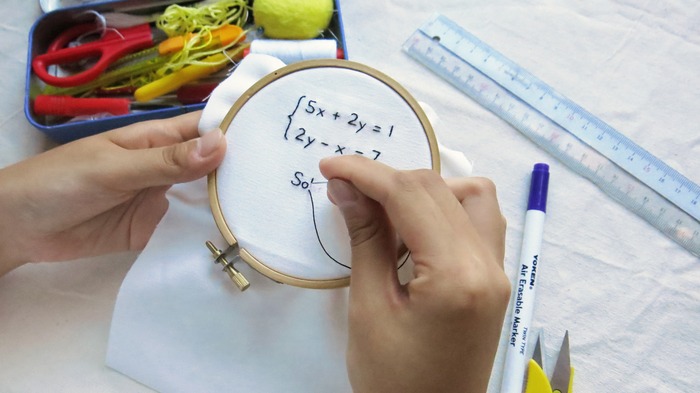 Karol from Hong Kong makes her living by handcrafting products, selling in markets occasionally, and taking on freelance projects from time to time. During her free time, she likes to volunteer to give back to the community, and participate in events that bring her closer with Mother Nature.
Her brand Lorak's Handmade uses symbols and elements in mathematics and science. With a nerdy heart, she creates work that blooms with humor and quirk. Let's read along and learn how she begins her journey as a designer.
How would you describe Lorak's Handmade?
My signature style is to invoke interest and surprise.
Whether you've graduated from or still pursuing science, I hope you can find a connection and memory through my work. I also hope everyone can look at science with a new mindset from my creations: Math and science aren't always boring!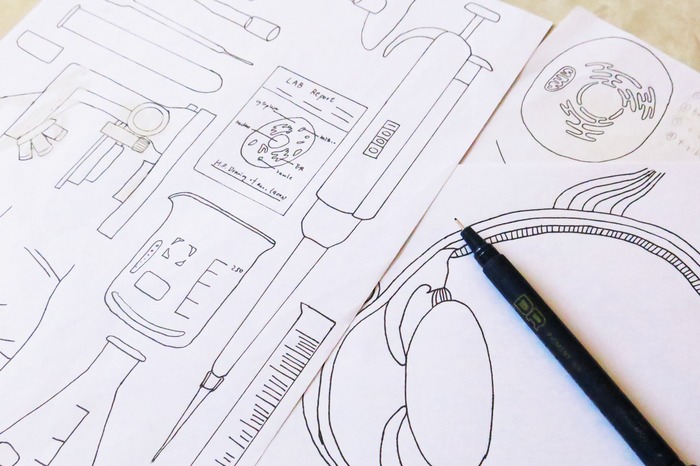 You also might have noticed, I actually hid my name in my brand name: Lorak is actually Karol written backwards!
How did Lorak's Handmade come about?
I had a long break for months after I took the entrance examination for university, I started handcrafting and illustrating then, and founded Lorak's Handmade before my school year began. It was pure fun at the beginning, I made whatever came to mind.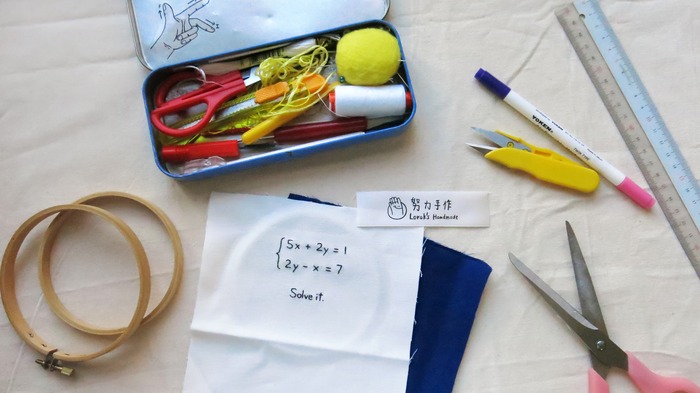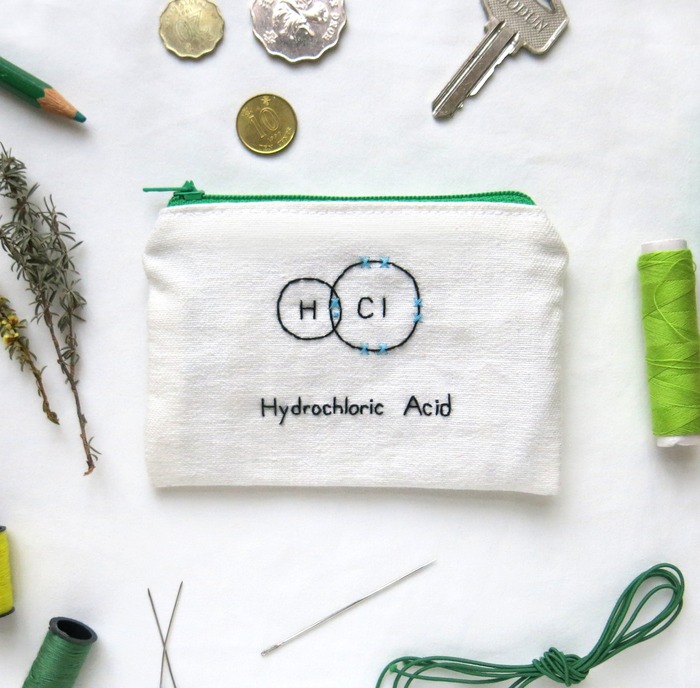 Some time later, I tried embroidering chemical elements onto fabric products, and found them aesthetically pleasing! This idea made an impression on a lot of people, so ever since then I'd been making more science related creations, and eventually I came out with the Life Learning Series.
Where do your inspirations come from?
Knowledge I learned from books, and from my own experiences.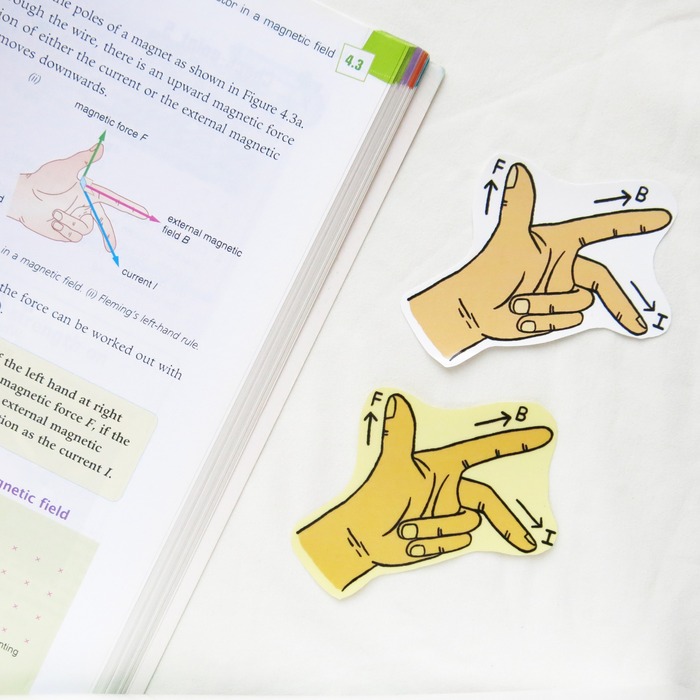 How do you deal with creative blocks?
I'd go do something else, like watching an animation or listening to some music. I would also get my friends' feedback, and see how I can do better.
What is your definition of "design"?
Taking objects or ideas that seem irrelevant, combining it to form a new concept, thus bringing people a new perspective.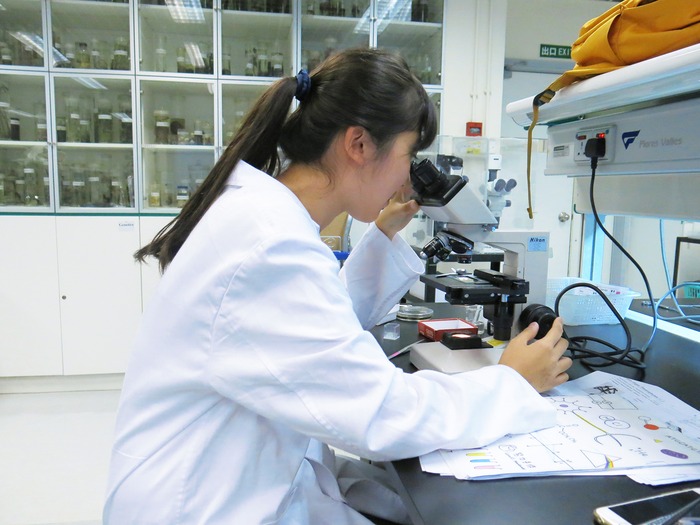 What's interesting about design is its ability to continuously invent different combinations; Imagination is what makes design so fun! Sometimes when I mix two things together, it can become quite hilarious, but at the same time it makes me very excited, just like when a scientist makes a scientific breakthrough!
It's interesting to incorporate science into design, what is the subject you're most interested in at the moment?
I'm fascinated by the ocean structure and its creatures at the moment. I've been learning about this recently, only to discover how mystical the ocean truly is, and its tenants are pretty magical too!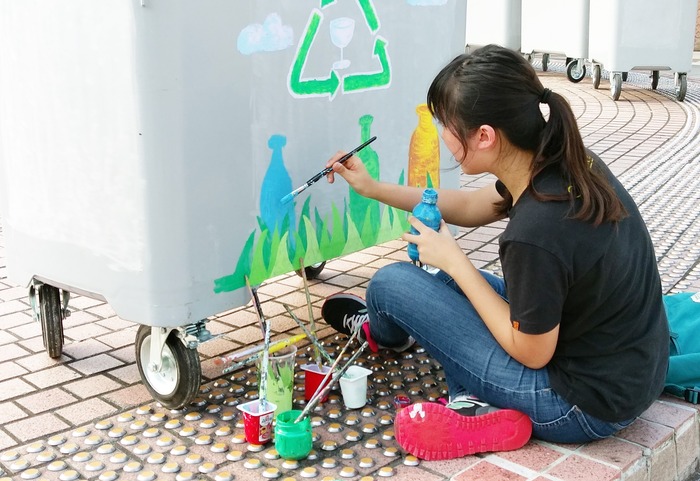 Also, I'm especially passionate about environmental causes and wildlife conservation, for example, the topic about the consequences of plastic waste washed into the ocean. The look of a plastic bag is reminiscent of a jellyfish in the ocean, so it's easy for sea critters to eat it by mistake (especially sea turtles), so kids, don't forget to clean up your trash before leaving the beach!
Do you follow any illustrators or designers?
My favorite illustrator is Bigsoil; his drawings has special healing powers, and the messages give off positive energy. I feel relaxed whenever I look at his work.
Lastly, what advice would you give to up-and-coming designers?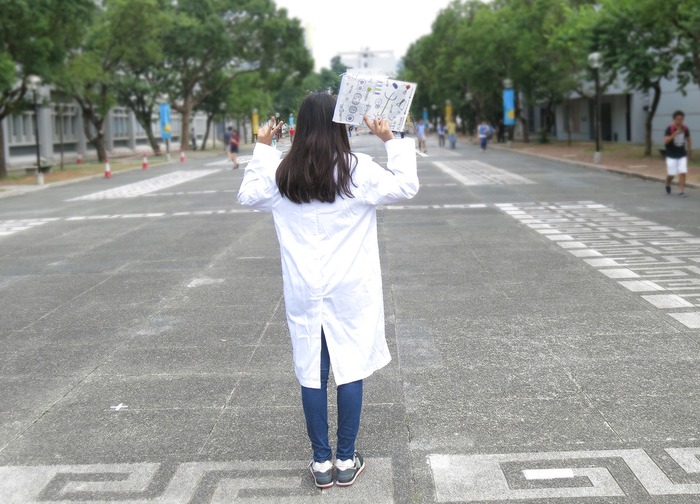 Follow your heart, and don't leave any regrets!
More Featured Shops
► ► ► Featured Shop | Need a New Needle Embroidery
► ► ► Featured Shop | Maillot Co Swimwear
► ► ► Featured Shop | Ohpopdog Pet Supplies
Translation: Litta