Handmade items are not only for decorations, we also work hard to make them practical and fun!
Since 2006, Designer Lammay has started her handmade embroidery brand Lamebird. With rainbow colors and stunning calligraphy, each embroidered piece conveys a different meaning to the receiver.
Today, let's take a closer look at Lammay's embroideries and get to know the difficult and delicate sides of hand-lettering embroidery.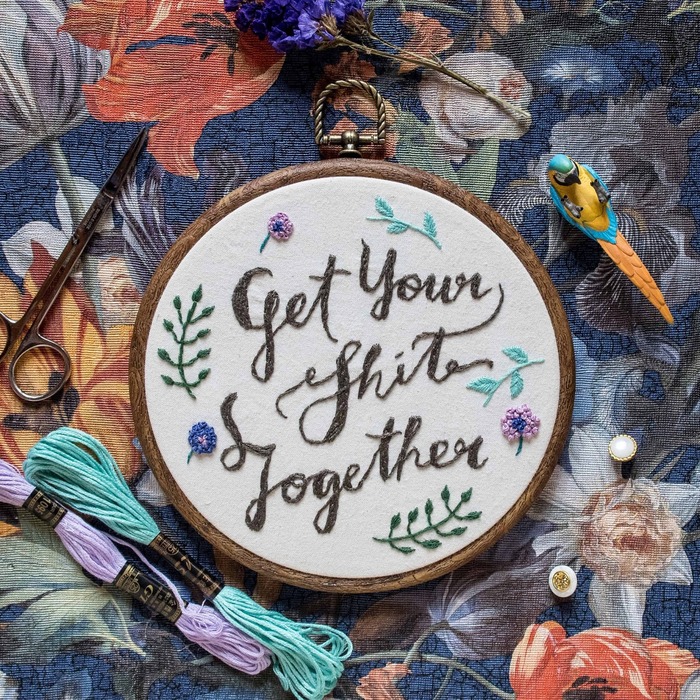 What's special about embroidery? What draws you to creating embroideries?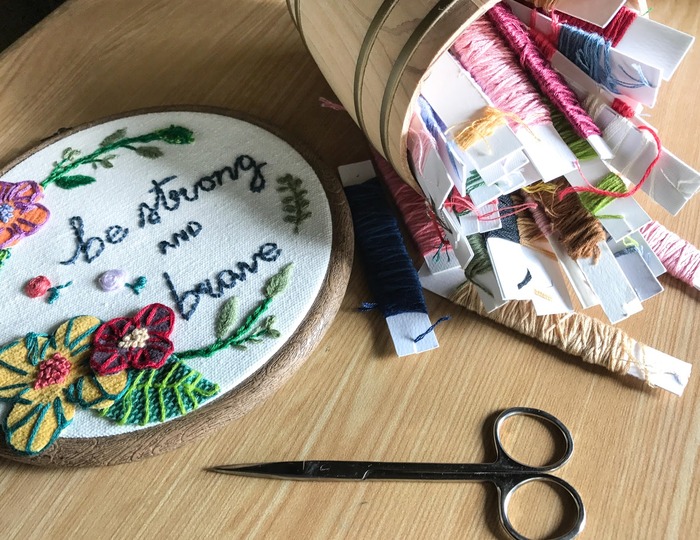 Embroidery is a traditional craft made with a lot of heart; with every string sewn, it requires a huge amount of patience and care. Embroidery is also unpredictable, even if I decided to do the same drawing, the outcome could be different. At Lamebird, I hope to bring traditional crafts and modern elements together and develop unique designs and endless possibilities.
What's the most fun and challenging aspect when it comes to embroidery?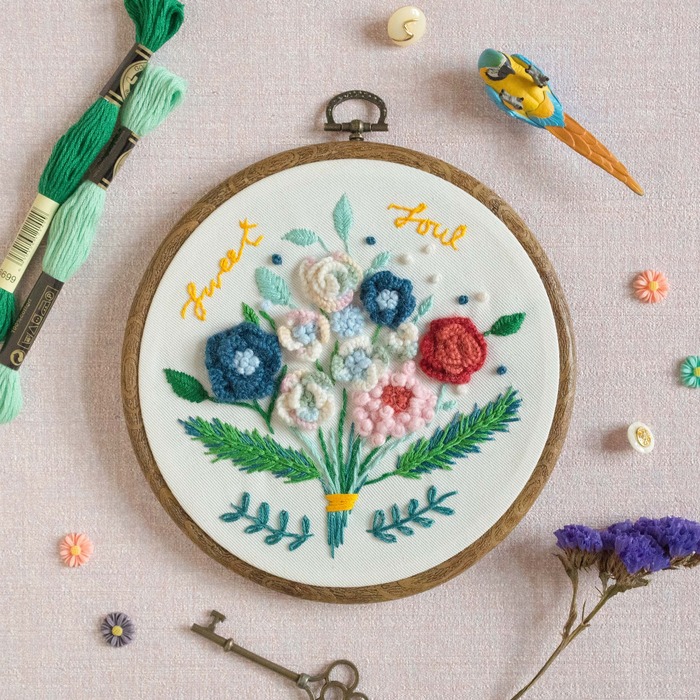 Playing with needles and thread makes me feel grounded because I need to do it thread by thread and with patience and care.
Embroidery is not something you can do in a hurry, it's quite common for someone to use the wrong thread or make a mistake halfway. The most challenging part is knowing how to correct mistakes so the product isn't ruined forever. You would be surprised that sometimes it's unnecessary to start all over again, learning how to correct mistakes is the most interesting part!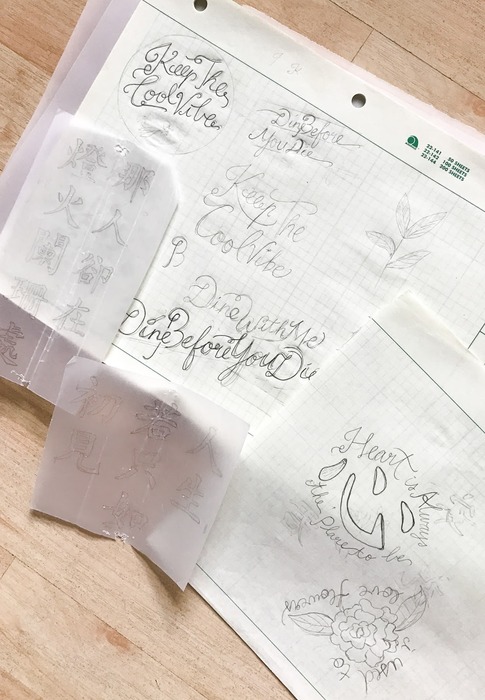 ▲ I would draft the design on a transparent paper with a pencil first, look at it on the fabric, and finally, I would start embroidering.  
People say when one embroiders, the heart is at its most peaceful. How do you feel when you do embroidery?
I'm actually an impetuous person, probably because I grew up in Hong Kong, where everything needs to be "fast-paced, beautiful, and straightforward", only embroidering can calm me down. You can't be too quick when you embroider, the quicker you are the more mistakes you'll make. The truth is, you can only focus on the details when you take everything slow and spend more time thinking about which thread to sew next.
Where do you find inspiration when embroidering English and Chinese calligraphy?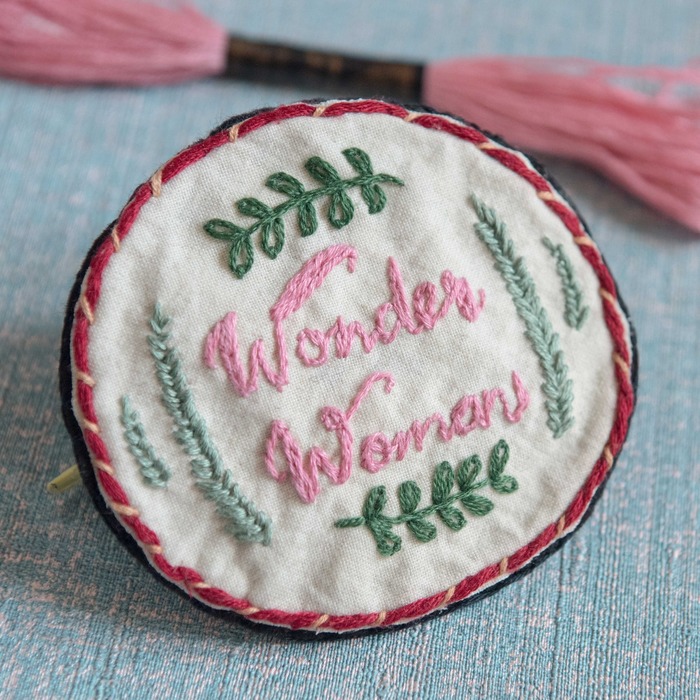 My inspiration comes from the people, culture, movies, music, and literature. I also take time to study fonts and calligraphy. I love the details and meaning behind the graceful Traditional Chinese, and also enjoy the cursive fonts in English.
Share with us your proudest creations!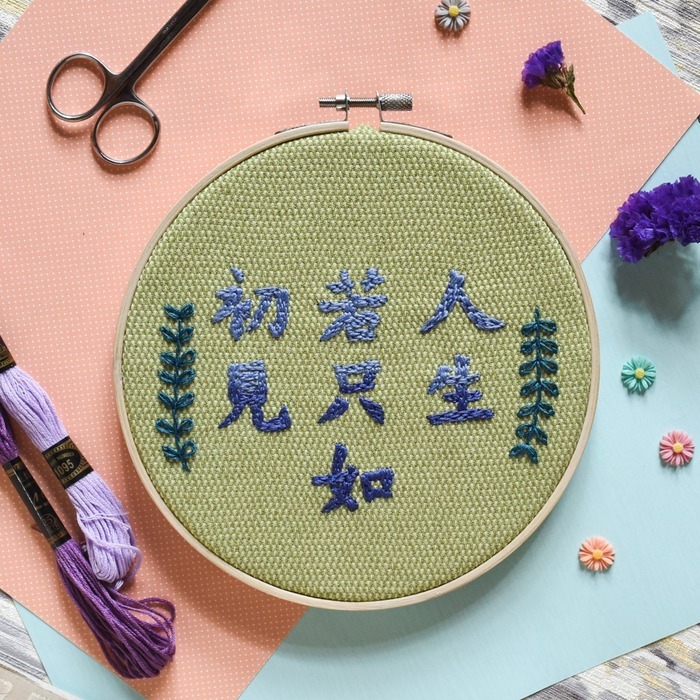 It would have to be the pieces done in Traditional Chinese!
I would finish the frame of each character first, and then according to how we normally write the strokes, I then fill in the details thread by thread. You can see the finished product with the thick and thin of the strokes. This is a very time-consuming process, sometimes it would even take more than 3 days to finish a project with only 10 characters.
What was the most memorable and influential piece you've created?
I made a cell phone case for a Taiwanese friend with her initials on it once. She was going through difficult times in life, so in order to cheer her up, I decided to send a unique gift over to her.
What other dreams are you pursuing after you've built Lamebird?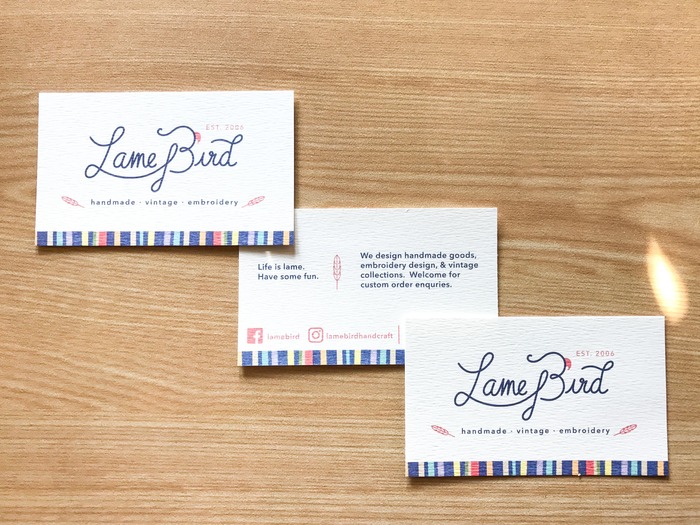 I never thought about being successful, and I never thought I could change someone's life with my craft. I just keep doing what I'm passionate about and try to become someone who knows no limits and is free.
I hope I can get out there and go traveling for a longer period of time one day, because only when I travel solo would I learn more about myself, and I could take a closer look at local cultures.
What advice would you give to up-and-coming designers?
Open your senses to welcome everything in life, they will become your nutrients and develop into your inspiration.
Read more on embroidery designers!
► All-Natural Clothing and Bags from Thailand | Featured Shop: Katji
► Featured Shop | Need a New Needle Embroidery
► Featured Shop | Lorak's Handmade Embroidery Illustrations
Translation: Litta