Filling a void in the Indonesian fashion scene, womenswear brand VÏNN is young, chic, refreshing and simply wearable.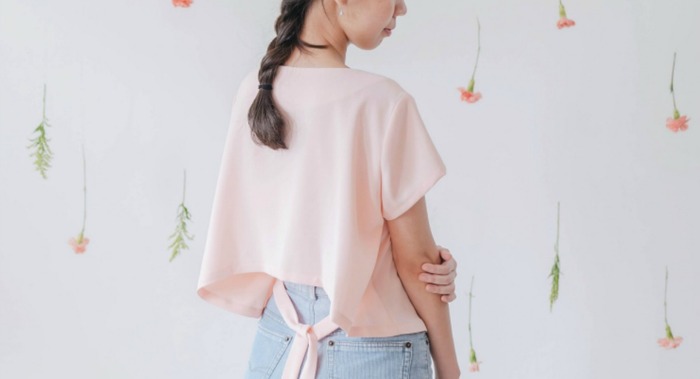 Why do we like VÏNN? Because a wardrobe that fits you just right can make every moment meaningful: Feeling your skirt brush against your legs as you stroll through a gallery, quickly pulling together a professional look even though you are having a bad day… such is the level of details designer Quinn and the VÏNN team put into this clothing brand.
1. Tell us about VÏNN. What type of women is your clothing the best for?
We want to solve your wardrobe dilemma, where on one of those days, you just wanna wear something easy and get out of the house looking effortlessly chic.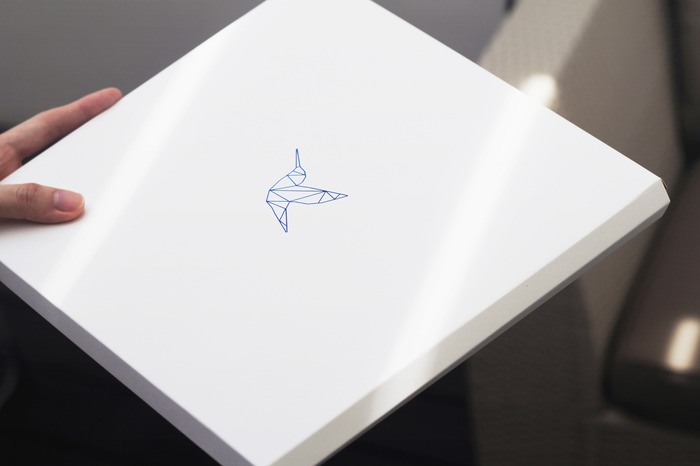 We design for the lifestyles of unfussy modern women. Our clothing is deeply influenced and inspired by Japanese and Scandinavian subtle aesthetic, appreciating simplicity and quality. We love small details that are not overwhelming. So, every pieces that we design expresses their individuality in a discreet and quiet kind of way.
2. Why did you start your own fashion brand?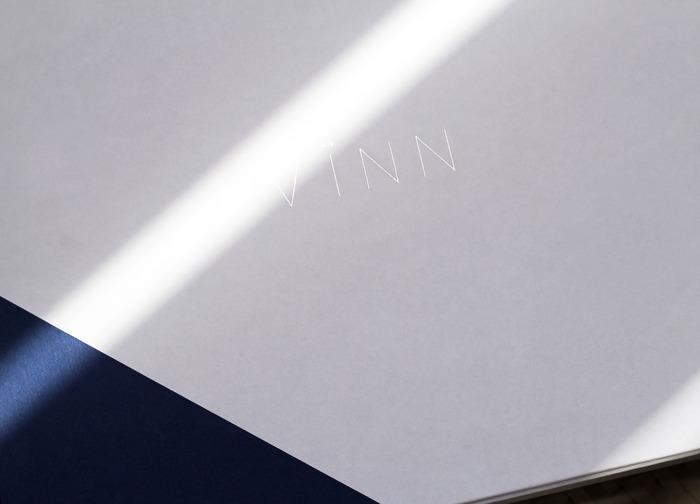 We started VÏNN because we see the void in the fashion scene in indonesia. It's either low quality products or "va va voom" designer brands. We want to fill the gap, because at the moment there are few ready-to-wear brand that is utilitarian yet stylish with good quality that you can wear daily.
3.  As lifelong fashion enthusiasts, how many clothes do you have?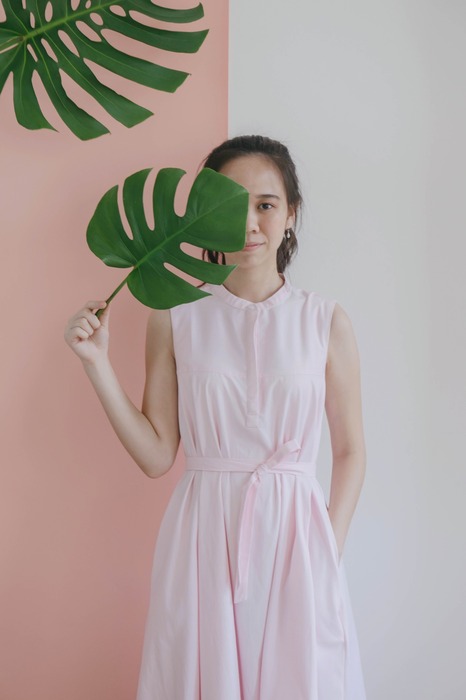 We used to be fashion victim ourselves. As many of you might relate to, we had closets full of cheap clothes but still had "nothing to wear". We call those emotions from impulse buys a 'shopping hangover'.
At one point, we decided to do a "closet detox", to change our shopping habits and build a mindful wardrobe with quality pieces that are suitable for many occasions and lasts throughout the seasons. We also write about building a mindful wardrobe on VÏNN Journal on our website to share with other VÏNN women out there.
4. Why do you want to create a long-lasting, wearable wardrobe for women today?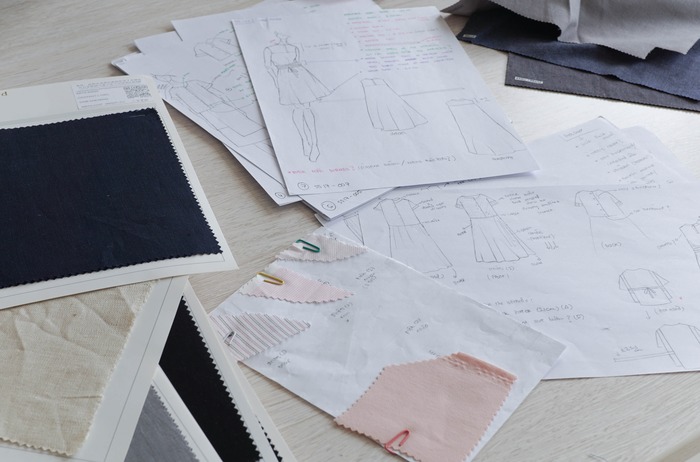 These days, our lives are full of endless choices as we are exposed to too many trends from all over the world which are moving faster and and faster. The frantic trend-driven world makes us distracted and makes it difficult for us to speak for and stay true to ourselves with wise shopping choices.
We know there are people like us out there who couldn't settle for less than quality products, while facing the reality that high quality products will mostly break the bank.
This is why we are dedicated to sourcing high quality materials and creating products with affordable prices. We want to serve our like-minded customers, and seeing people wearing our pieces walking down the street is very rewarding to us. This is how we deliver friendly, accessible style.
5. We all fall for trendy pieces now and then. Please show us how to build a balanced wardrobe!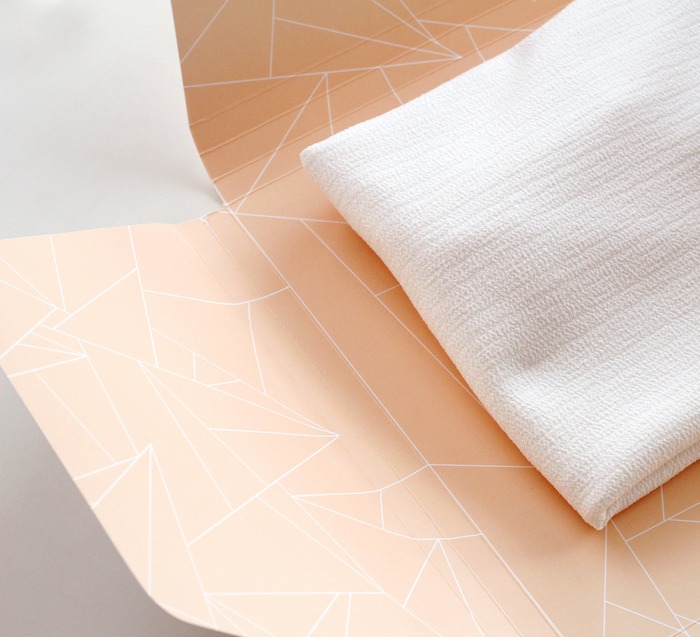 Always ask yourself questions before buying something: What kind of occasions can we wear the item? Will I wear it again next season or next year?
VÏNN team are mostly minimalist shoppers—we like everything basic, but very good ones, because it's easy to tell if they are poorly made. We invest in a high quality products for timeless pieces, such as black dress, basic shirt, stripes t-shirt, classic denim, wool coat, cashmere sweater, etc.
To be stylish and creative doesn't mean we should be consuming all the time. With fads or fast fashion items, we have fun and buy inexpensively but never go overboard. It's important to master the art of mix and' match and learn styling skills as well as what works for you, so you can always recreate new looks from your wardrobe.
6. What do you like about the local creative community in Indonesia?
The creative community in Indonesia is emerging and it's very inspiring, especially compared to several years back. Now, the creative community and entrepreneurs are not afraid to start
their ventures at a very young age. The fact that Indonesia is a very diverse country make the creative landscape very rich and colorful, and the DNA of the brands are quite strong. There are also communities for creative people to gather and learn from each other like Indoestri. It is the start of a better creative industry in Indonesia.
7. What makes your clothing simple, timeless, yet unmistakably VÏNN?
Loose silhouettes, straight cuts, and geometrical cutlines are VÏNN's signature.
Classic pieces that you can easily mix and match with your existing pieces, and can be dressed up and down is also what we try to create. We always start our design process by collecting inspirations, creating mood boards and sourcing our materials.
To stay on top of things, we always incorporate current and upcoming trends to our designs, but not necessarily fashion trends—It could be current issues in the society, color schemes, creative directions, architecture and interiors, lifestyle products, etc.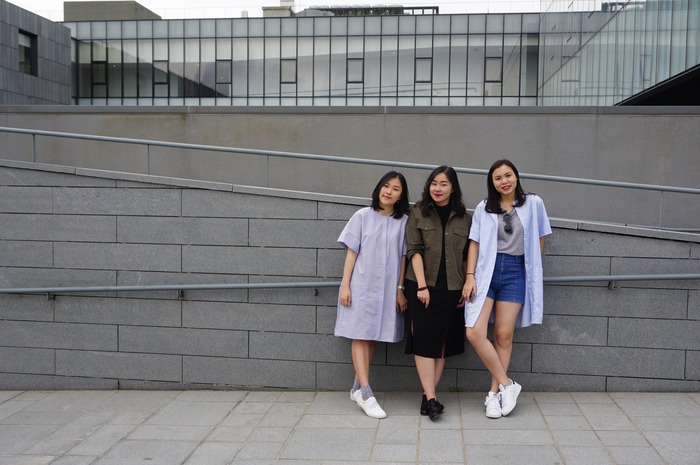 Our main inspiration is the VÏNN women, and honestly, designing for them is not that hard, because the three of us at the VÏNN team are the VÏNN women! Doing what we love usually translates well to our customers, but of on top of that, it's also our job to introduce something that our customers never knew they needed. So, we also try to be able to foresee what we will need and want in the future, and work really hard to source materials that can be worn as many time as you want.
8. Finally, please give us a catwalk of how people style your clothing!
Most of our pieces are designed to be able to dress up for your occasions or personal style. We also encouraged our customers to share their individual style with our hashtag #VINNspiration to inspire each other.
For Example:
One of our customers dress up our Oversized Double pocket shirt as a top and pair it with wide leg pants for her dressy Saturday evening night out like this: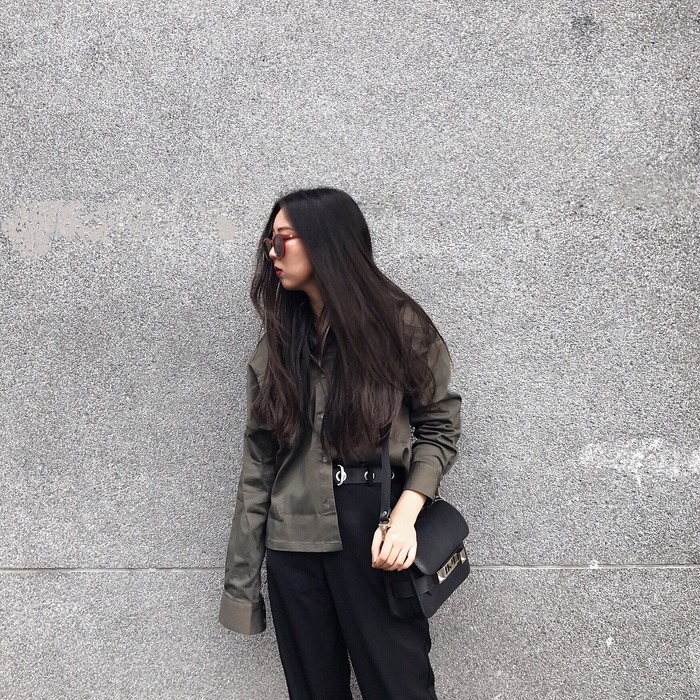 For a more casual look when she travels in Spring kind of weather, she wears the same item as a light outerwear: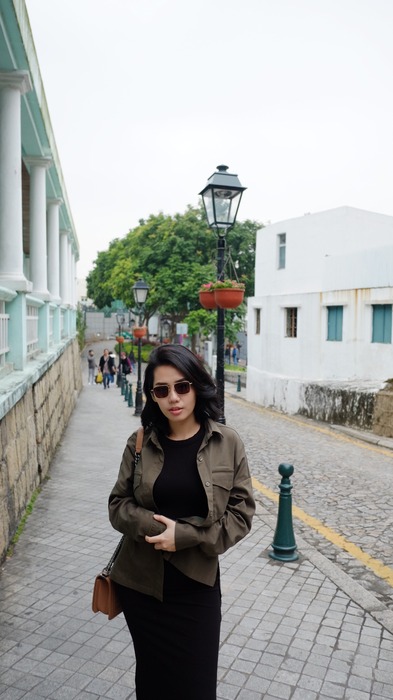 (Left) For an afternoon coffee date with friends, She styles our Side Belted Top with shorts and Birkenstock for an instant casual cool look.
(Right) When She's feeling a bit fancy, She throws our side belted top with wide leg pants and boots for a fashionable stroll around the city.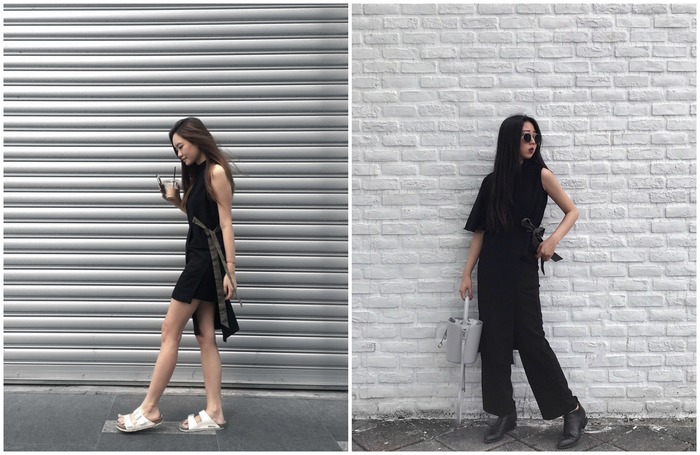 For an after-hour with your colleagues, she puts on our Black Double Slit Dress, an easy piece that could carry her from her workplace to her night out, appropriate for office look straight to after-hour bar: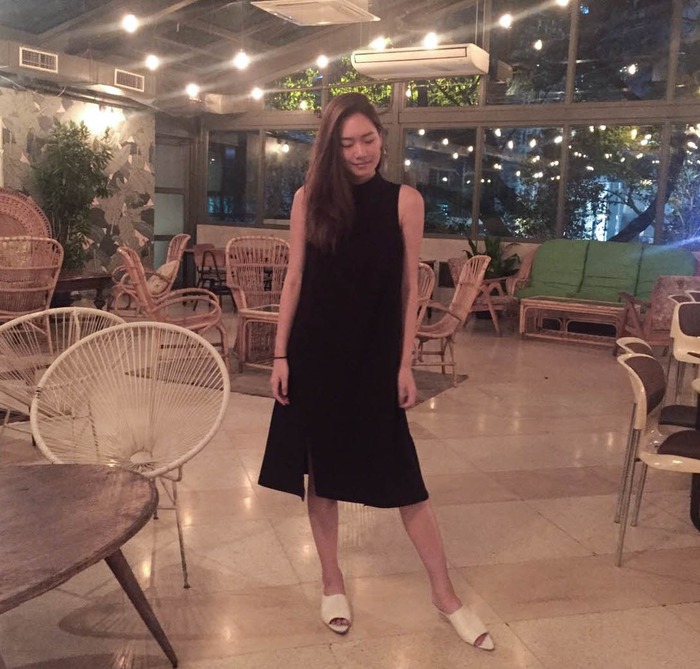 Versatile pieces for work and play from mindful designers—that's what we call modern fashion!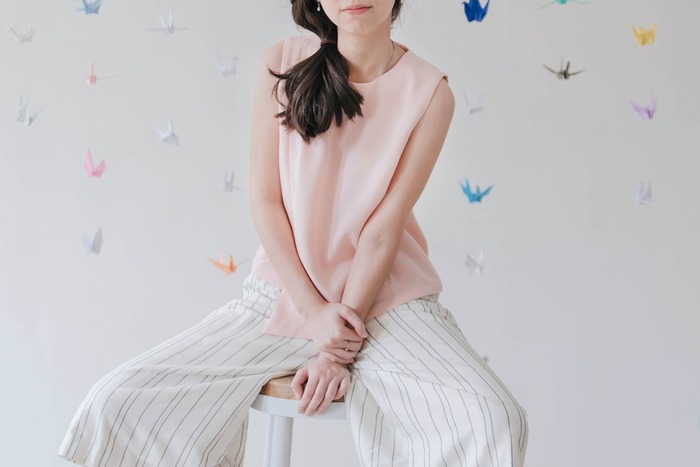 Young clothing brands designed for the modern women
► ► Making all the Pinkoi girls go wild! Makers Gonna Make Comfy Apparel
► ► Mindful material meets mindful cuts! GAUGUO Women's Apparel
► ► Handmade in Thailand! Need a New Needle Embroidery 
Edit: Melissa