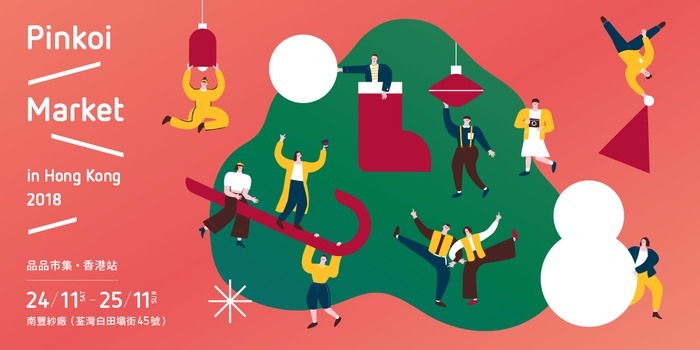 2018 Pinkoi Market will be the fourth annual event in Hong Kong! Since 2015, we have never ceased to bring along young and original Asian brands to local design lovers, and create face-to-face opportunities for people to meet our designers.
This year, we can't wait to present a brand new experience to all of our friends. Not only do we have a glimmering line-up of brands for the market, art-jamming activities and busking performances from 6 local independent artist-groups will also be key programs. What's more? Everyone is welcome to print your own Tote Bag and bring it home as a souvenir! Let's join Pinkoi Market together and enjoy a relaxing afternoon amid the cultural and creative vibe!
>> Limited Tickets Available | Click to Buy <<
 
Revitalised Factory | The Latest Cultural and Creative Landmark
2018 Pinkoi Market will be showcased upon a new stage — The Mills. We are able to take the lead in viewing this new landmark of cultural and creative industry, which is a three-year revitalization project from an old factory costing 70 million dollars.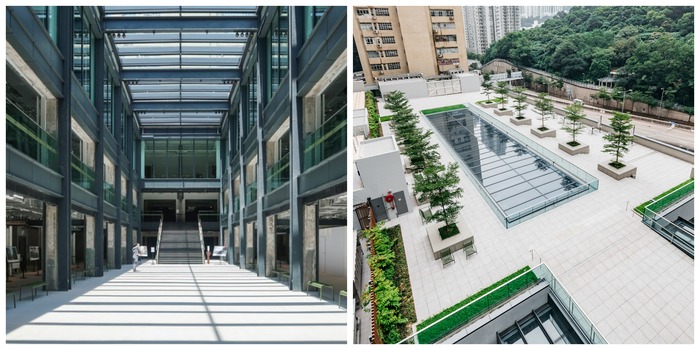 Potential Designs from 7 Asian Regions | First Show-time by Popular Brands
In this two-day-Market, we gather over 120 potential and original brands from 7 regions, including Hong Kong and Macau, Taiwan, China, Japan, Thailand and Singapore! 80+ booths will be there each day sellings all kinds of design products, such as fashion items, accessories, stationary, illustrations, home & living items, pet products etc. Many brands are happy to offer a number of discount goody-bags to celebrate the event.
A great deal of overseas brands are going to have their first show-time in Hong Kong! Brands such as Daughter (Popular skin care brand from Taiwan), Forest Noodles (Natural handmade noodle from Taiwan), Kappado (Outstanding illustration from Japan) and Yizi Store (Fashion brand with over 600 thousands fans in China) are what you should never miss out during Pinkoi Market!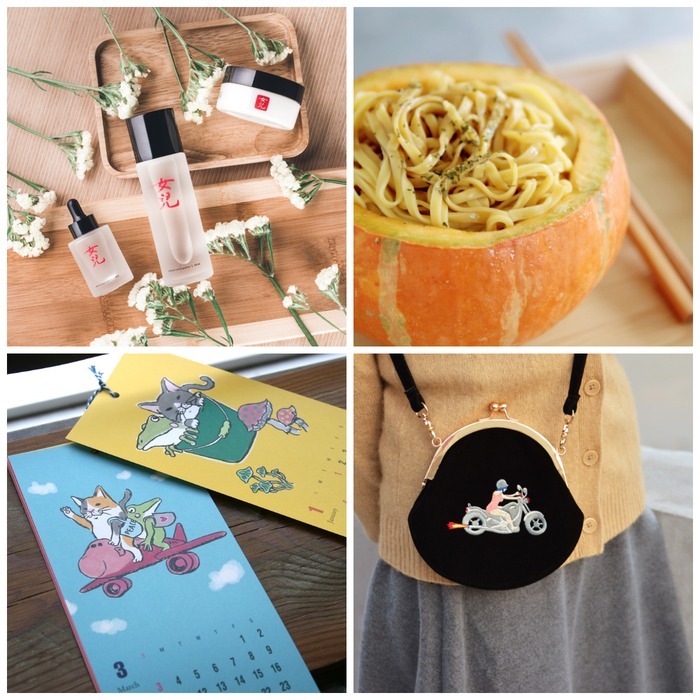 Upper Left: Daughter | Whitening Skin Group || Upper Right: Forest Noodles | Handmade Noodle
Lower Left: Kappado | 2019 Calendar || Lower Right: Yizi Store | Embroidered Clutch Purse
Art Jamming | Busking Performances
On Market days, 'The Park', a rooftop garden on the 3/F of factory no. 6, will become the Outdoor Market Area, while the ground floor area 'The Hall' will turn into City Forest. At City Forest, sunlight is allowed to shine through a giant skylight and create an unique atmosphere. Art jamming activities and busking performances will be located there. Different groups of designers and musicians will take turns performing in every hour. Everyone will also get to print your own Tote Bag as a souvenir! Do not miss the chance!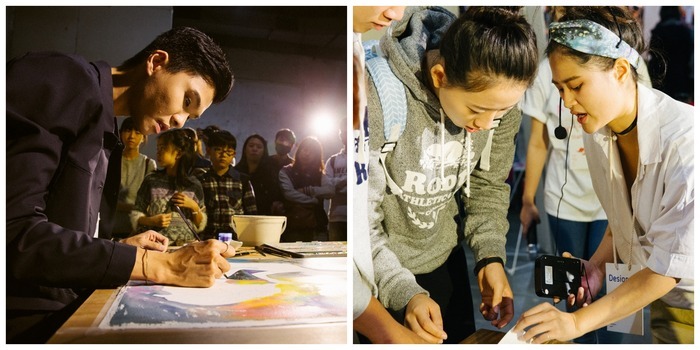 Buy Ticket and Get HK$20 Pinkoi Online Coupon
Admission tickets are required to enter Pinkoi Market. From now on to 23/11 23:59, you are welcome to purchase online ticket with only HK$15. Tickets are also available on event days with a price of HK$20. Purchase any ticket will get HK$20 Pinkoi Online Coupon.
>> Limited Tickets Available | Click to Buy <<
Pinkoi Market in Hong Kong
Date: 24/11 (Sat) – 25/11 (Sun)
Time: 11AM – 6PM
Location: The Mills, 45 Pak Tin Par Street, Tsuen Wan
Transport: MTR Tsuen Wan Station Exit A3 / MTR Tsuen Wan West Station Exit A2
Admission: By ticket only. Online Early Bird Ticket HK$15 / On-day Ticket HK$20
Purchase here: https://www.accupass.com/event/1810240839591353025843
Check out all participated brands on our Facebook Event Page!
Text: Karen