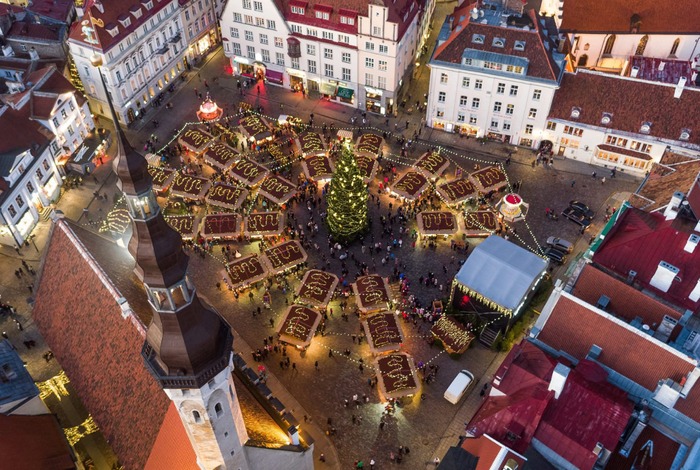 Even though it's not for another month, we're already thinking about the Christmas holidays. All the festive lights, the heartwarming sweets and drinks, the caroling and most importantly, the gifts! You can actually find all of the above at a Christmas Market, which is where we will be taking you today.
The official European Best Destinations has asked travelers from all around the globe to select the best Christmas Market in Europe, and the results are in! Let's take a look at the top 10 Christmas Markets you should be visiting this year.
1. Zagreb, Croatia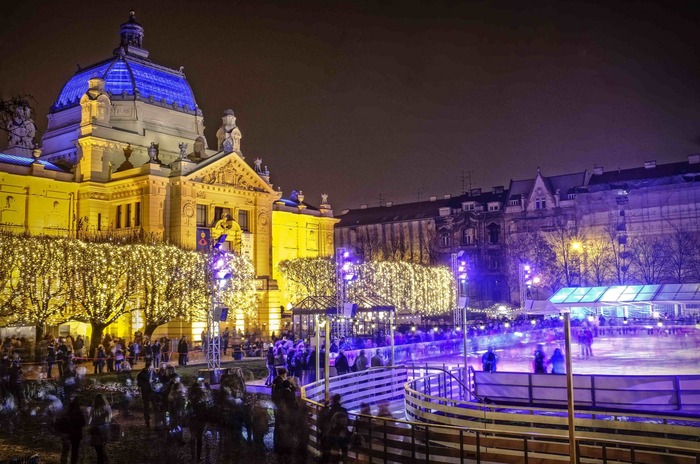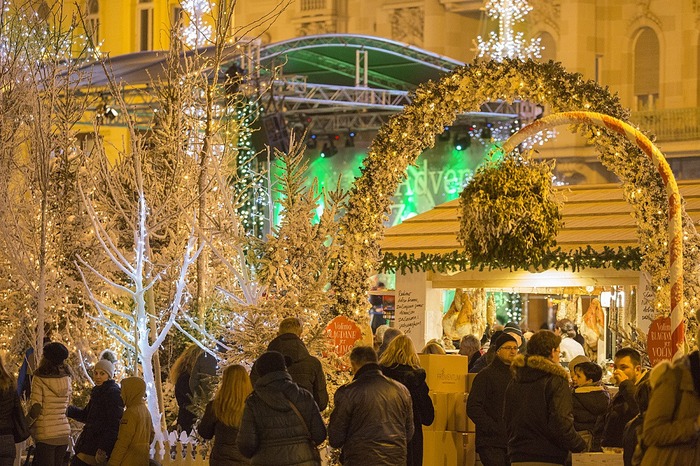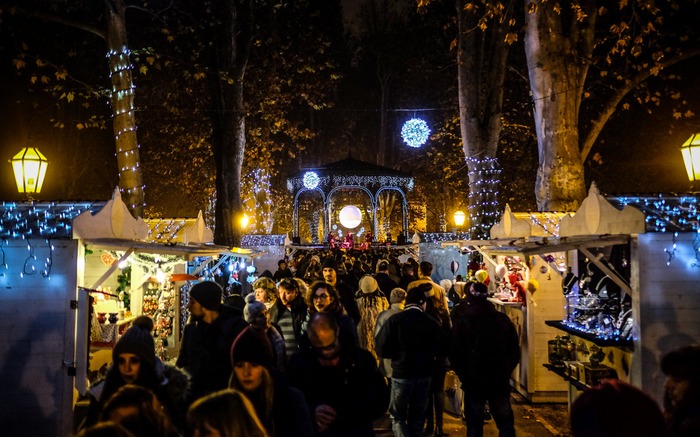 Source: Zagreb Tourism Website
When: 12/2–1/7
★ The capital of Croatia was voted two times in a row as "European Best Christmas Market" for the last two years.
★ The entire city transforms into a Christmas wonderland with several themed events that take place on the streets and squares around the city.
★ We recommend taking a magical stroll in the Christmas lights decorated tunnel, and taking a bite of cinnamon sugar coated mini donuts!
2. Strasbourg, France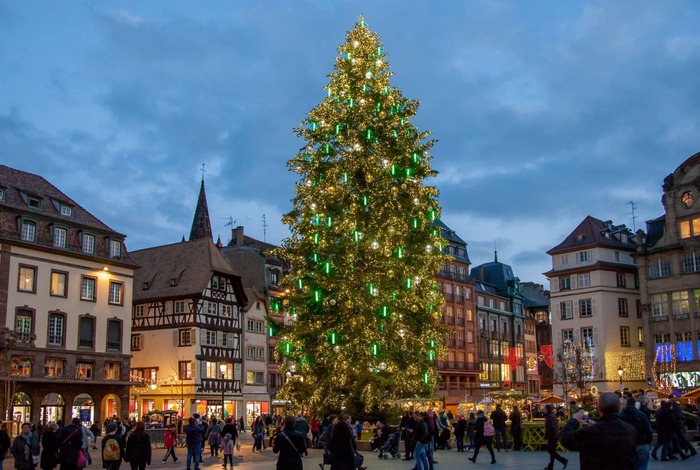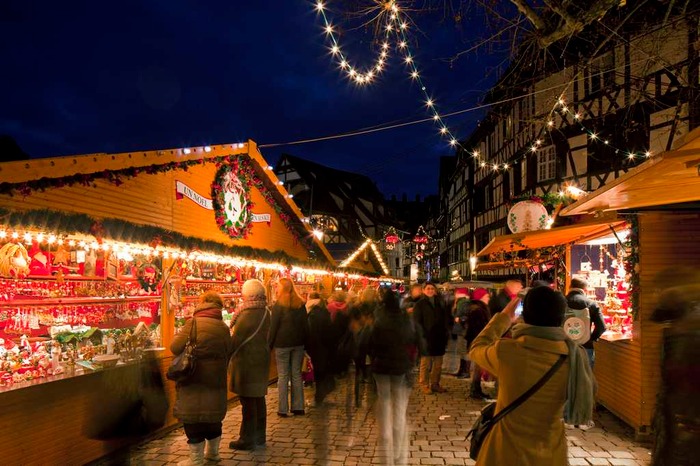 Source: Strasbourg Tourism Office
When: 11/25–12/31
★ This is the oldest Christmas market in Europe, the first event was held in 1570.
★ Experience the centuries-old market traditions by going to four Advent concerts, 300 stalls and a wide variety of cultural events.
3. Colmar, France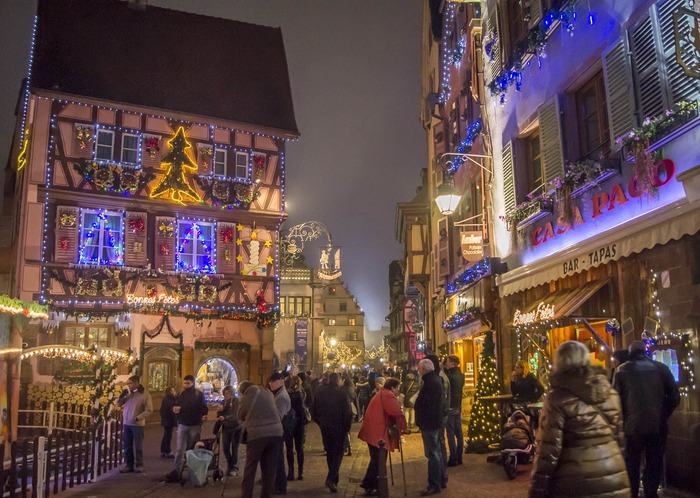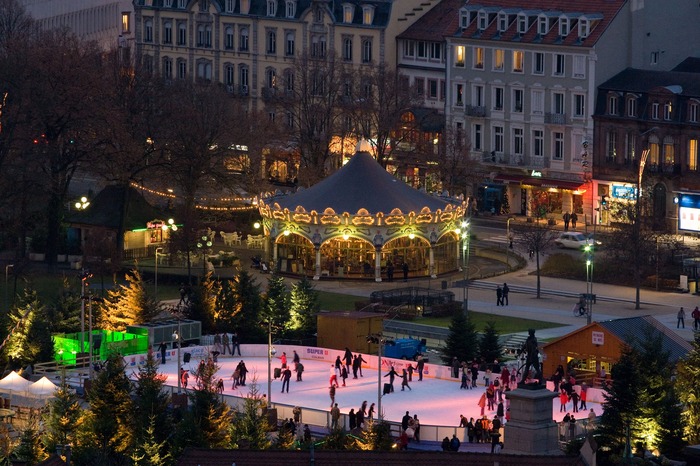 Source: Colmar Tourism Office
When: 11/24–12/31
★ Explore the small streets of Colmar's century-old houses that are beautifully illuminated by Christmas lights, and head to the five Christmas markets held in the city.
★ Meet all the passionate craftsmen in each market, and admire their quality products.
★ You can go on guided tours, wine tastings, an exhibition of traditional toys, and many shows!
4. Aachen, Germany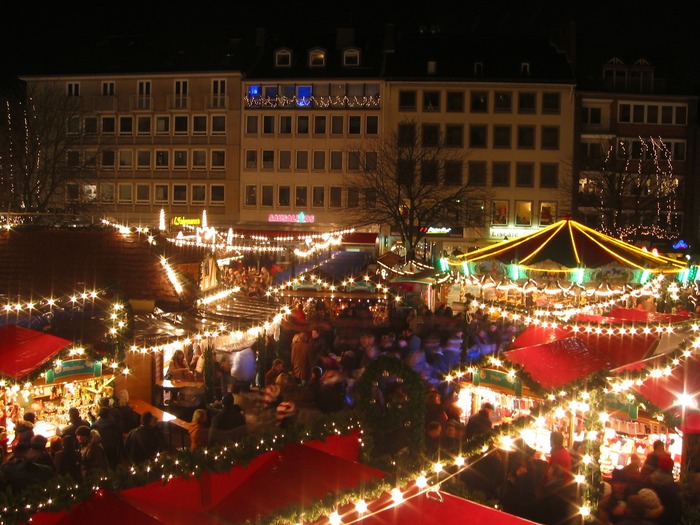 Source: Wikimedia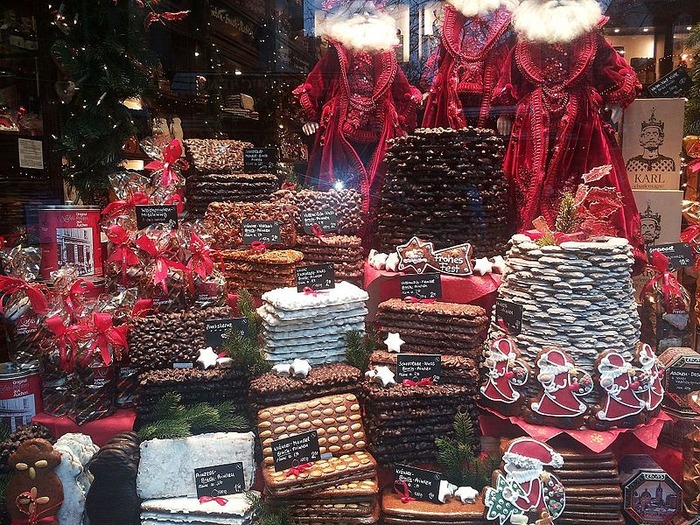 Source: Wikimedia
When: 11/24–12/23
★ Head over to the Cathedral and Town Hall where you will enter a world of festive lights and colors!
★ No matter your age or preference, you will for sure find something here that brings you the Christmas joy—the people of Aachen can guarantee you.
5. Vienna, Austria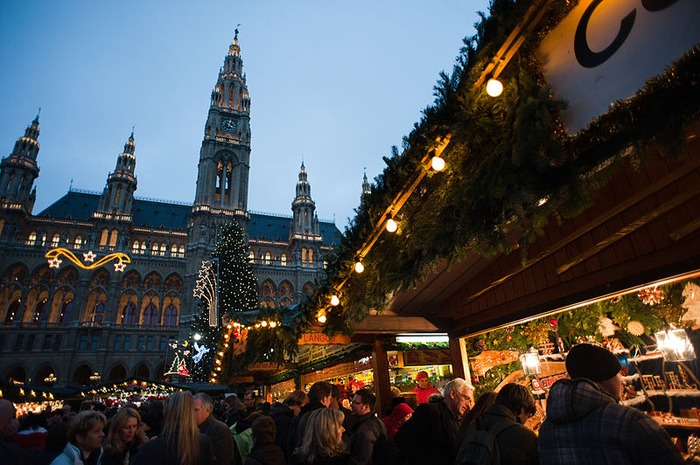 Source: Wikimedia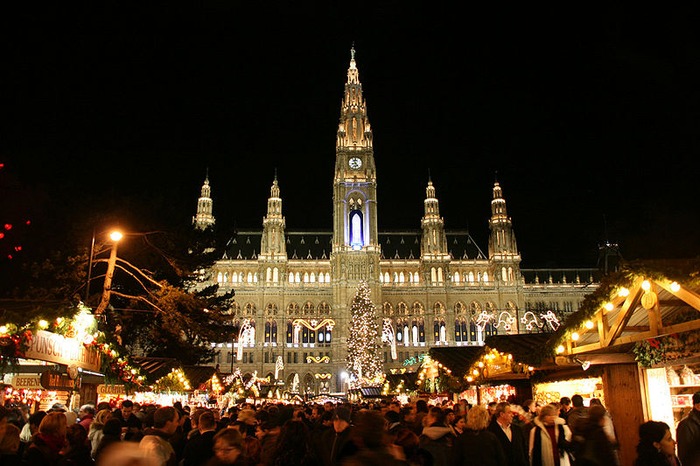 Source: Wikimedia
When: 11/13–12/23
★ If you're looking for heartwarming Christmas spirits, we recommend heading over to the City Hall Square where the traditional "Vienna Magic of Advent" takes place.
★ Christmas gifts, tree decorations, warm drinks, a carousel and Christmas Workshops… now that sounds like the perfect Christmas experience.
6. Dresden, Germany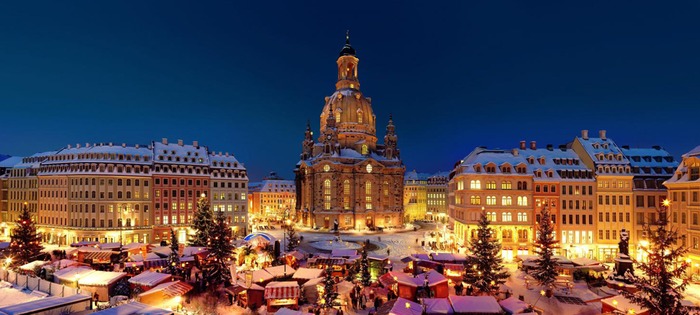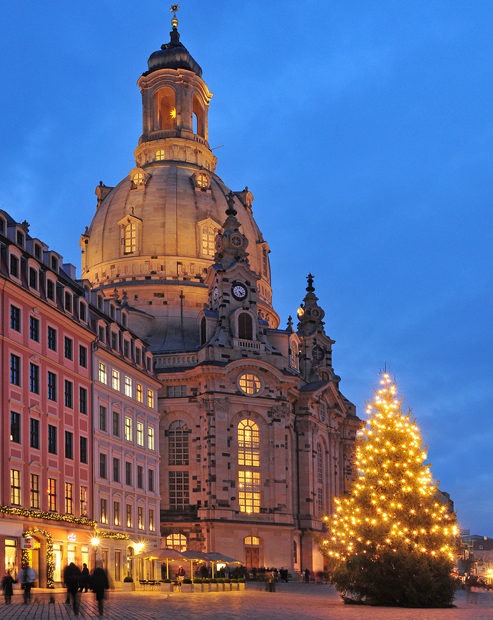 Source: Dresden Tourism
When: 11/29–12/24
★ If you can't get enough of Christmas, Dresden's eleven completely different Christmas markets will surely quench your holiday thirst.
★ Visit one of Dresden's churches and listen to the organ and gospel concerts, there's nothing more Christmas than that!
7. Tallinn, Estonia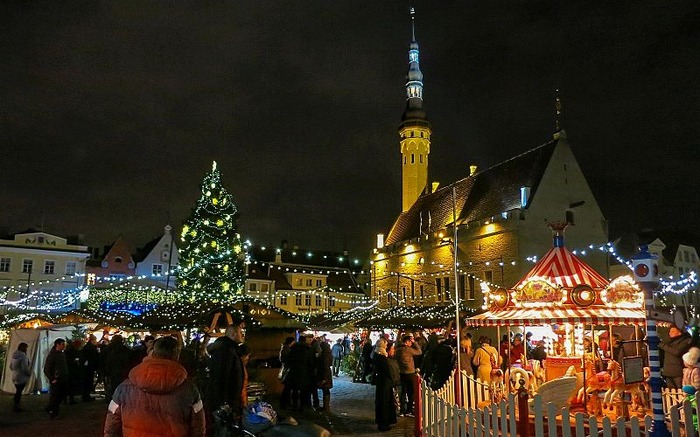 Source: Wikimedia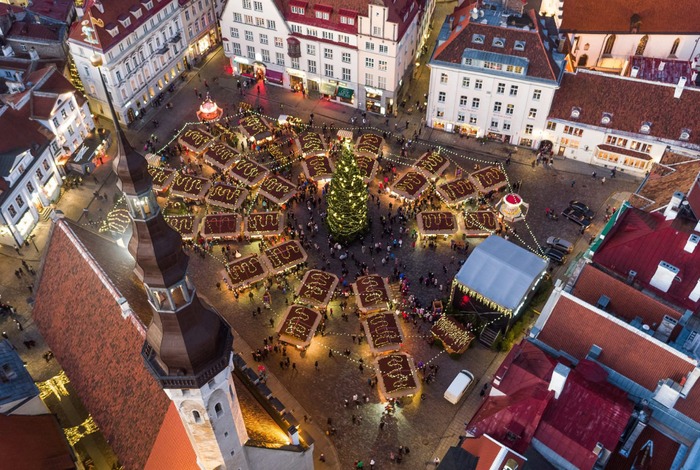 Source: Visit Tallinn
When: 11/17–1/6
★ Step into Tallinn's fairytale land, where a tall Christmas tree surrounded by historic little houses light up your Christmas spirit.
★ Featuring hundreds of singers and dancers performing, you can also taste some traditional delicacies and folk art gifts.
8. Prague, Czech Republic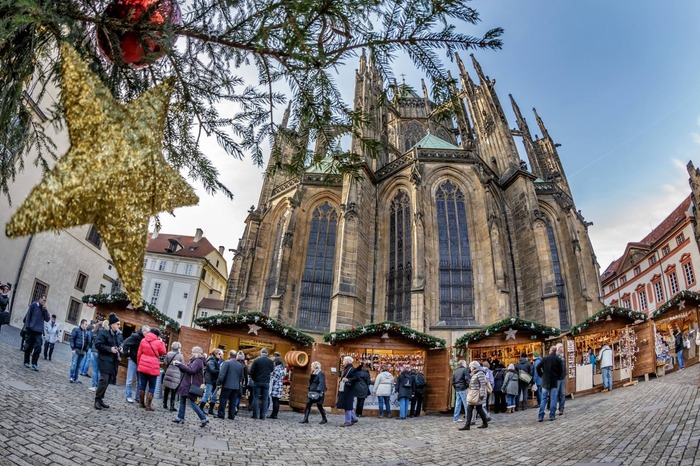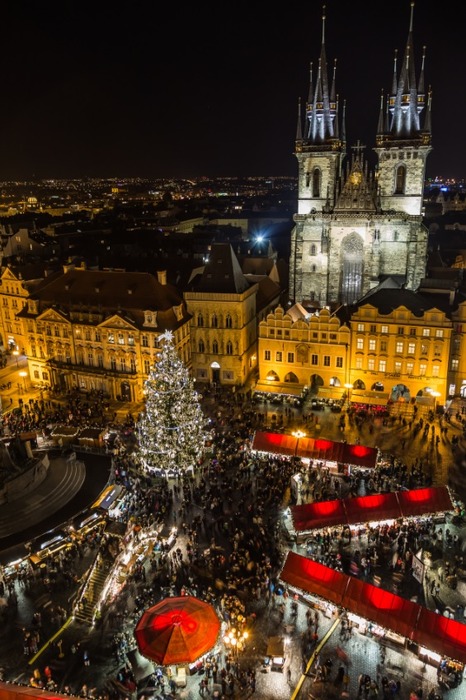 Source: Prague City Tourism
When: 12/2–1/6
★ Prague is one of the most visited European cities, and even more so during the Christmas season.
★ Go to the Old Town Square where the medieval atmosphere combined with Christmas will definitely make this experience unforgettable.
9. Budapest, Hungary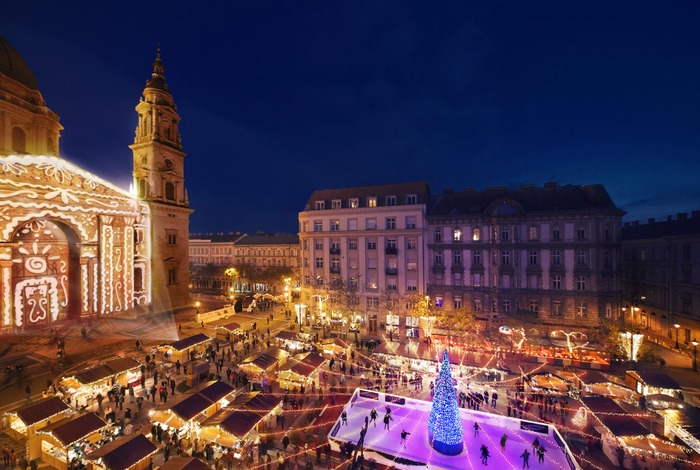 Source: Budapest Tourism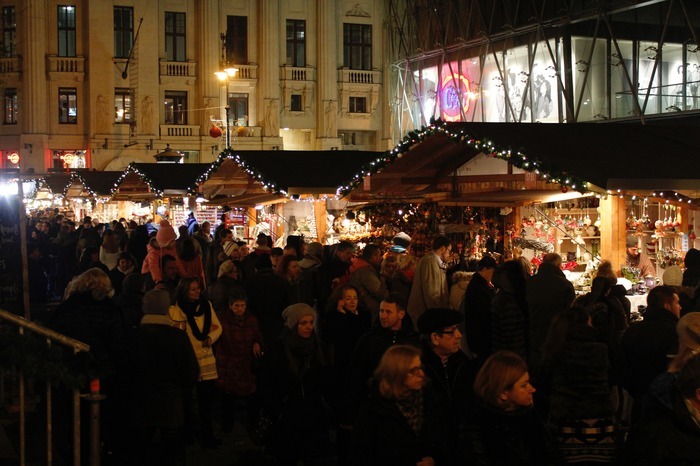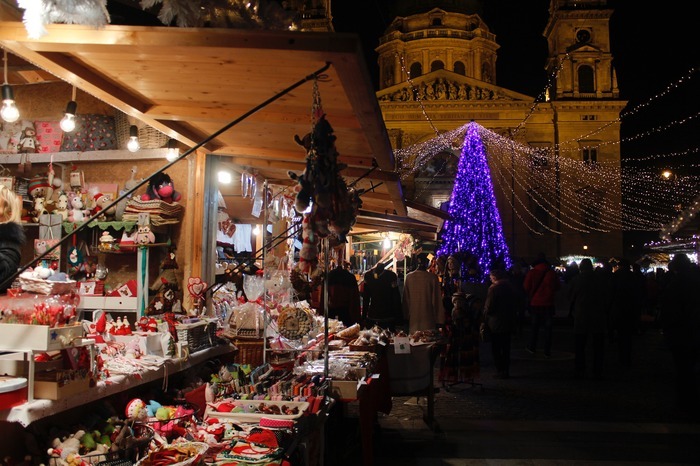 Source: Litta
When: 11/24–1/1
★ All the delicious food in the world—right here in Budapest's Christmas Market. We recommend trying the Hungarian specialty dessert—chimney cake!
★ Also, step in the ice skating rink with your loved ones. There's nothing more fun than looking at the Christmas tree from the rink, right?
★ By the way, did we mention there will be a light show on the facade of St.Stephen's Basilica that will turn it into a giant gingerbread house?
10. Brussels, Belgium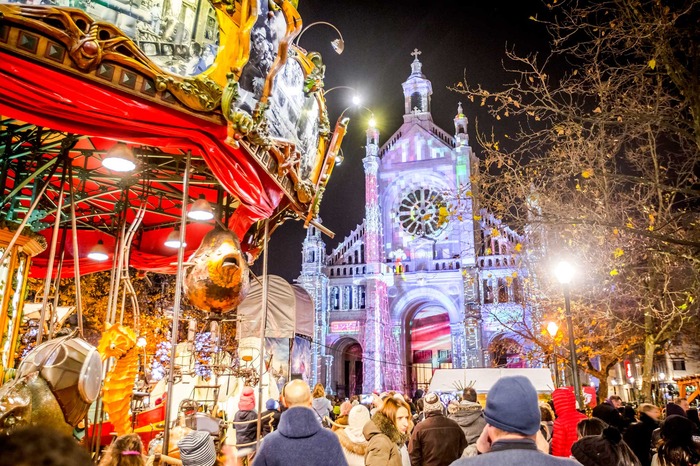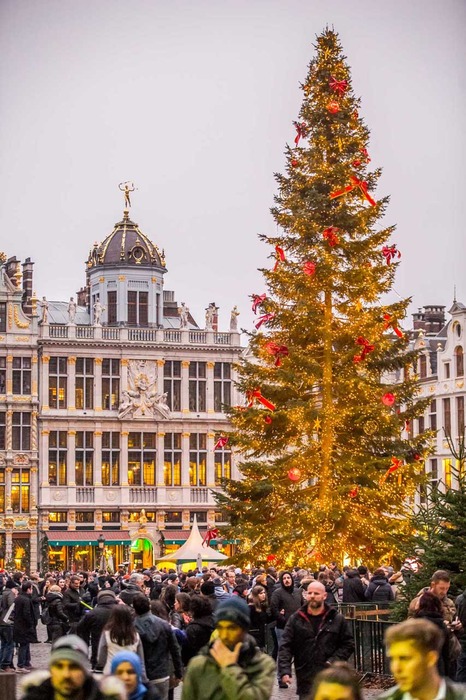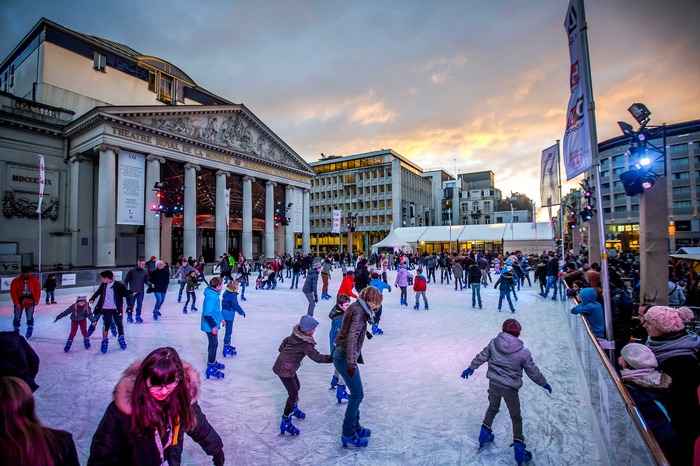 Source: Visit Brussels
When: 11/24–12/31
★ It's hard to miss one of the biggest events of the year in Brussels because all the delicious smells from the Christmas stalls will catch your attention!
★ There will be an ice skating rink, a tall Christmas tree, light and sound shows, a Christmas Parade and a good old Ferris wheel.
Are you in the Christmas wonder like we are? There's nothing wrong with that, just keep them coming!

Seasons greetings! Every day until 12/25, win cash rewards for all your holiday shopping.
Browse gifts by budget, shop personalized gifts, choose from Pinkoi's beloved classics, and give gifts worth remembering!
More Christmas Stuff…ings
► Experience Christmas in 7 Countries with Designers Around the World!
► 5 Christmas Gift Wrapping Ideas with Winter Holiday Washi Tapes
► Christmas Shopping Done Right! Indie Asian Brands that Ships Under $5
► Here's How We Find the Perfect Christmas Gift on Pinkoi!
► 10 Personalized Christmas Gifts to Show You Care!
► 10 Unique Christmas Cards People will Really want to Receive!
► 7 New Ideas for Christmas Decorations
► 10+ Purrfect Gifts for Cat Lovers for Every Occasion!
Text: Litta