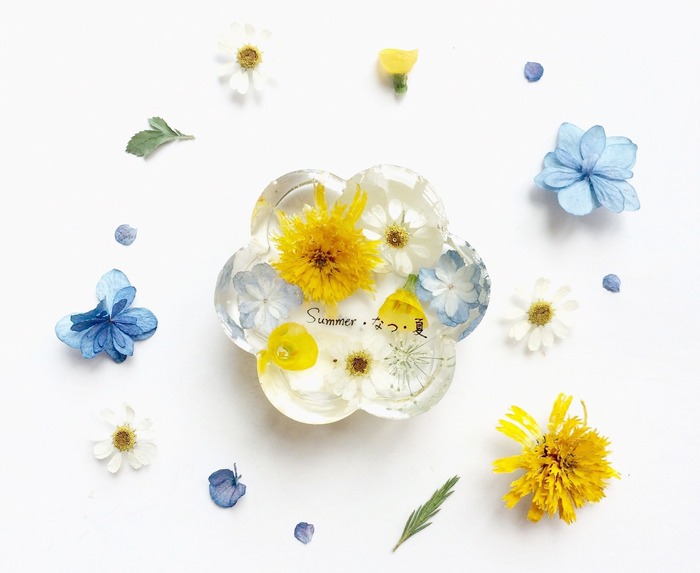 Pink cherry blossoms, white daisies, violet hibiscus, maroon maple leaves… seasonal flowers offer an abundance of natural color scheme ideas, and pressed flowers are forever yours. If you need styling ideas for wearing pressed flower jewelry or DIY ideas for pressed flower wall art, look to these designs with beautiful color arrangement that plays around a favorite single color or invokes feelings of a season. Check out these beautiful inspirations!
1. Spring colors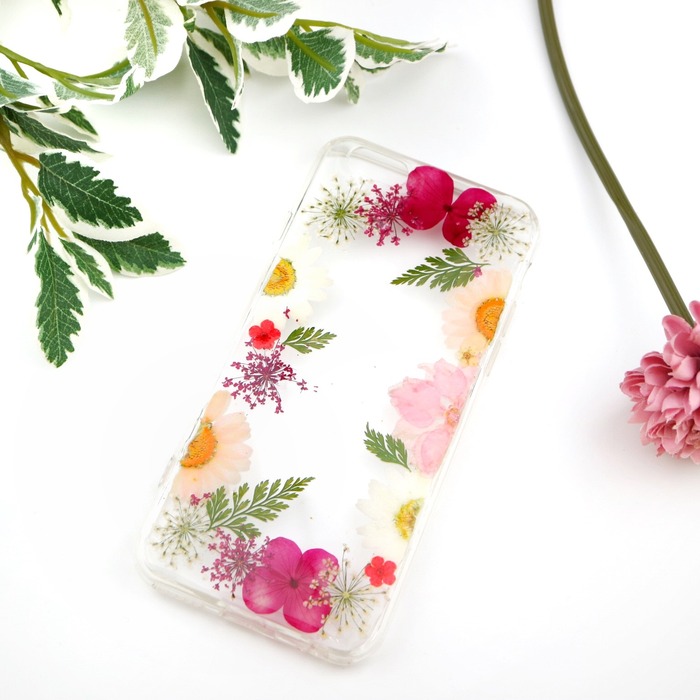 ▲ Have you ever been to a spring meadow blooming with wildflowers? It's an image you'll want to remember forever! Pressed Flower Phone Case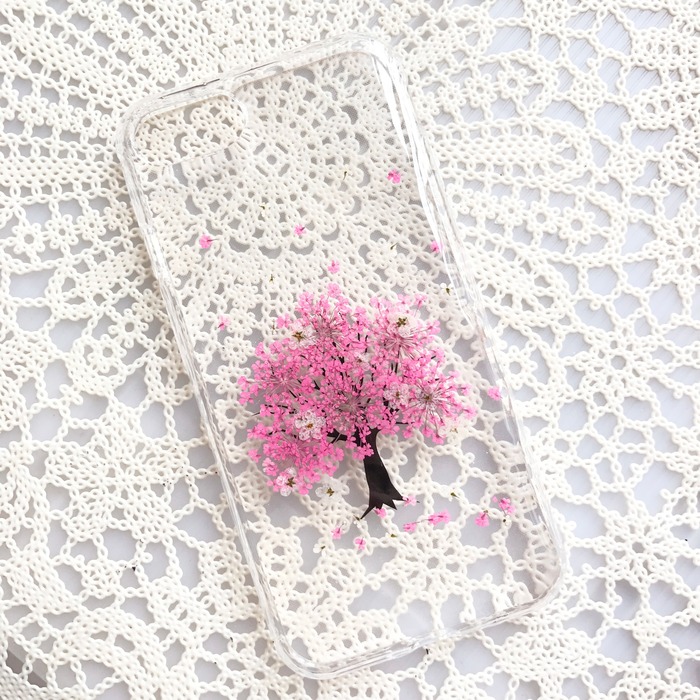 ▲ Under the cherry blossoms, my love and I did meet. Pink Blossoms Phone Case
2. Summer colors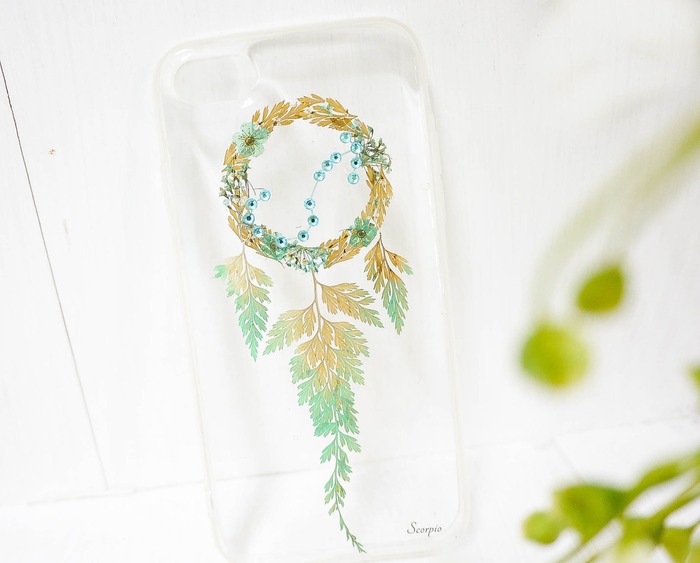 ▲ We love how this design integrating lush greens and blue skies with dreamy floral imageries. Dreamcatcher Phone Case
3. Monotone gradients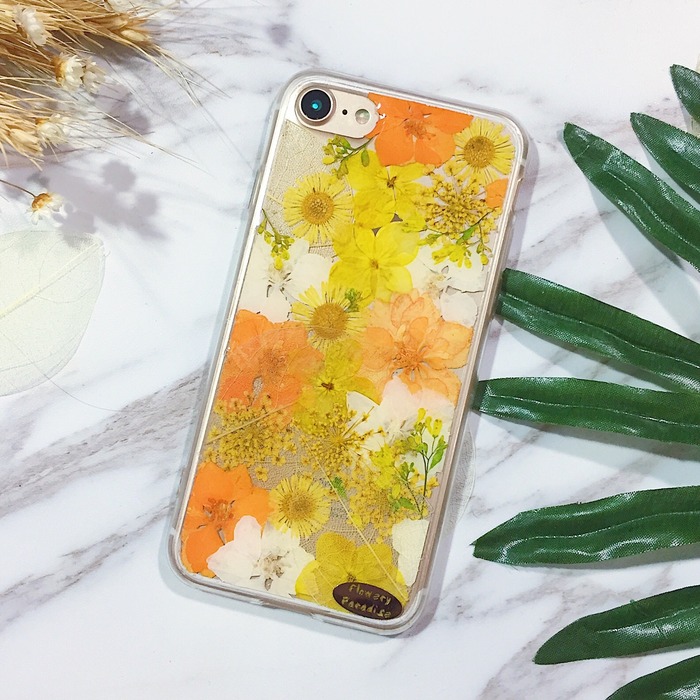 ▲ One color, many shades. This is for anyone who wants to enjoy color varieties and sensible flower pairings without being all over the place. Pressed Flower Phone Case
4. Rainbow colors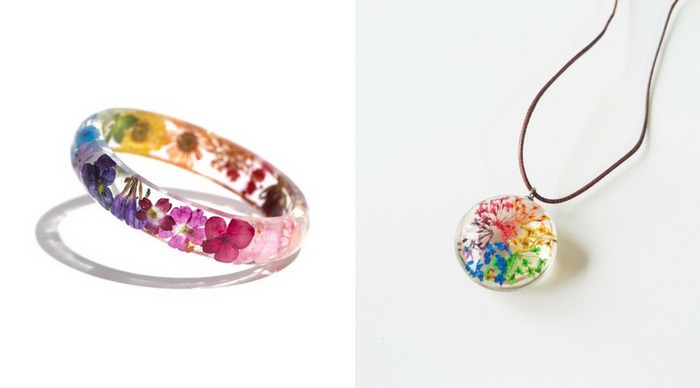 ▲ Full spectrum colors in pressed flower jewelry! For all your neutral and solid essentials, a little bit of rainbow can add lots of magic. Gradient Constellations Bracelet/ Bishop's Weed Necklace
5. Pictorial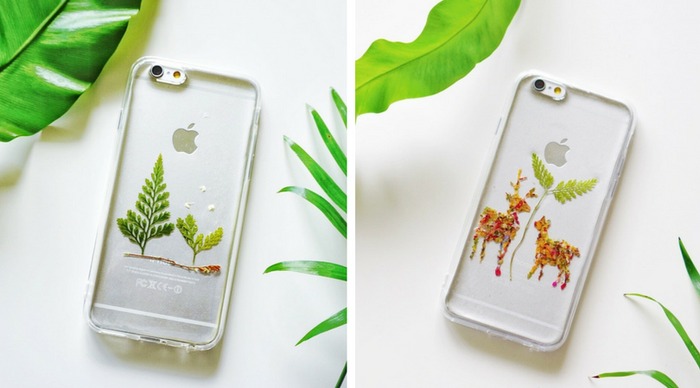 ▲ Think pictorially and maybe you'll come up with fresh ideas like these forest trees and deer family themes! Forest Collection Phone Case / Deer Collection
▲ "Pressed flower art should not be limited to the shape and image of flowers," says Emmpty Forest with their Ink Collection where they mix flower petals and acrylic. Abstract Phone Case
6. Fall colors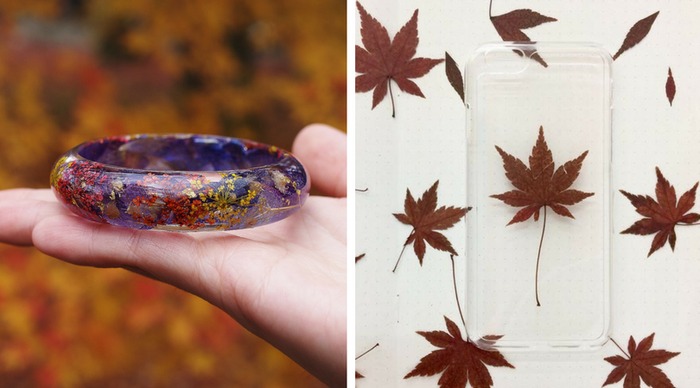 ▲ There are so many faces to the color of fall, from vibrant and joyful to reserved and contemplative. Even the fallen leaves deserve to be sealed and treasured like the fresh flowers. Kyoto Maple Leaves Bangle / "It's Fall" Phone Case
7. Winter colors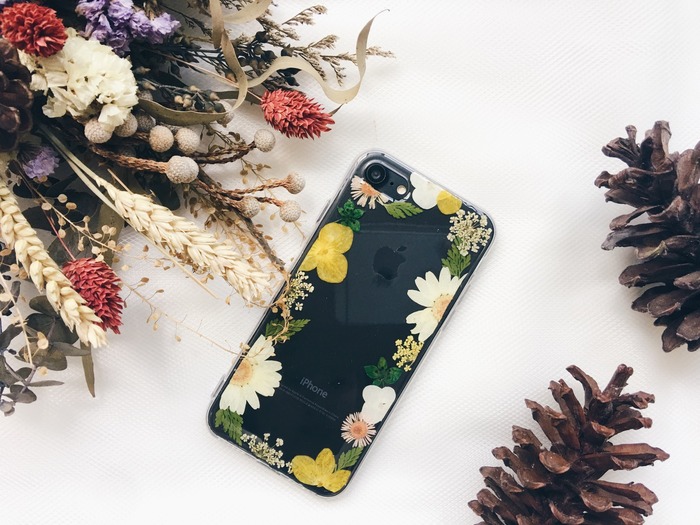 ▲ If you dare to pair light-colored flowers with a black background, you can create a really sophisticated winter look! Flower Frame Phone Case
8. Solid and single tone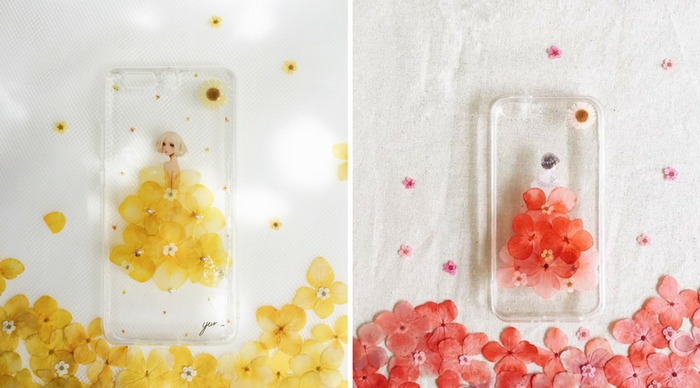 ▲ Can too much of the same thing be a good thing? We see the beauty of single colors with delightful pressed flower art of a fairy and her flower. Hydrangea Fairy
Which color style speaks to you the most? 
► ► Story from 191 Feng Succulents & Arrangements
► ► Nature Lover Pis Saro's Botanical Watercolor Tattoos
► ► 8 Cities with Magical Flower Tunnels of Love
► ► Ariel's Dried and Preserved Flower Bouquets
Texet: Melissa