Designer Kwanjai of Makers Gonna Make graduated in computer science and knew nothing about making clothes back then. But because of her passion for fashion and designing clothes she could enjoy wearing every day, she founded Makers Gonna Make.
Looking through her shop, we can feel her affection and dedication towards each piece of clothing, and the simple life from which she is inspired.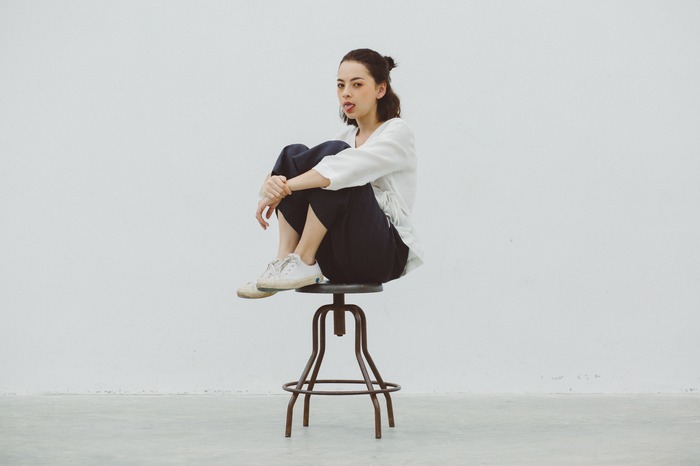 When I first started dabbling in the industry, I started out by selling second-hand clothing. Gradually, the idea of designing my own clothing brand grew, mainly because it was quite difficult to find second-hand clothing that I like. It requires a lot of time, but still there simply are not a lot of good quality in the market.
In 2015, I decided I want to make clothing myself, and so began Makers Gonna Make.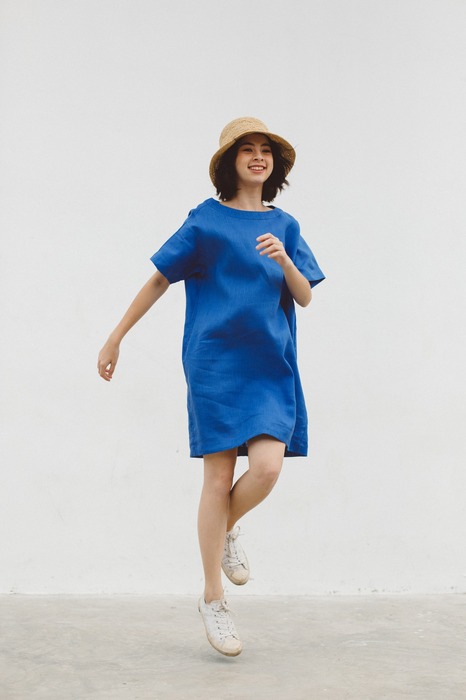 You were an engineer in the past, but now you design clothes. How did you come across this path?
I studied computer science in university, and I didn't have any background in design. When I first decided to make clothes, I went to a tailor and learned from scratch. Each piece of clothing begins when I go out and look for quality fabrics, and each piece is designed by myself—all I want to do is to design something I love as well.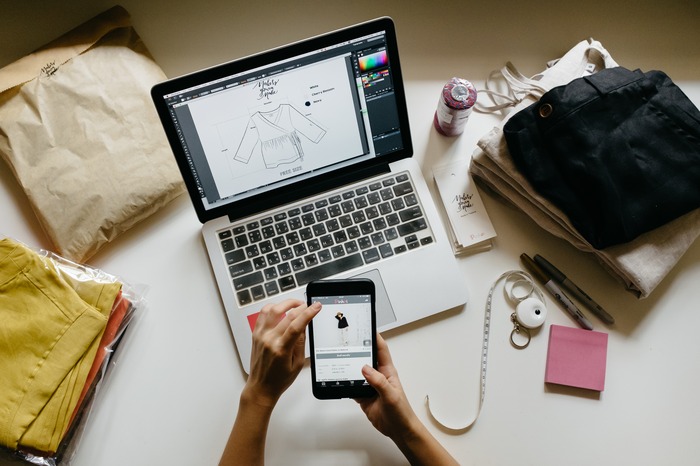 ▲ Having an engineering background is useful at times. For example, when I first started building an online shop, my knowledge helped me get on track a lot faster.
What is the meaning behind the name "Makers Gonna Make"?
I've realized and experienced that designing a product requires a lot of effort. I went through several hardships, not to mention a considerable amount of time.
So I especially wanted to put my focus on the "makers" behind each process.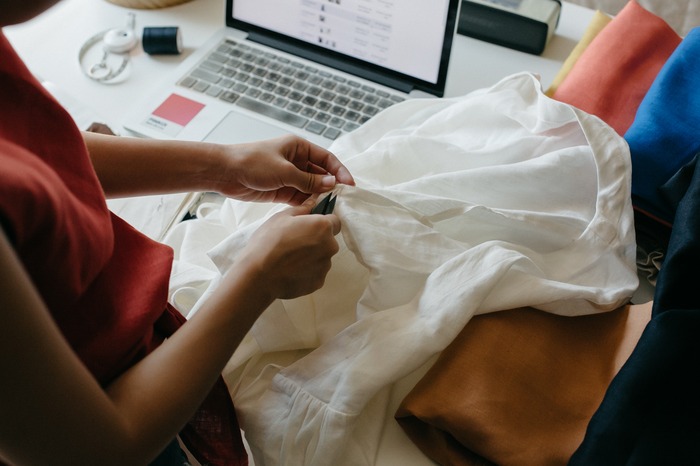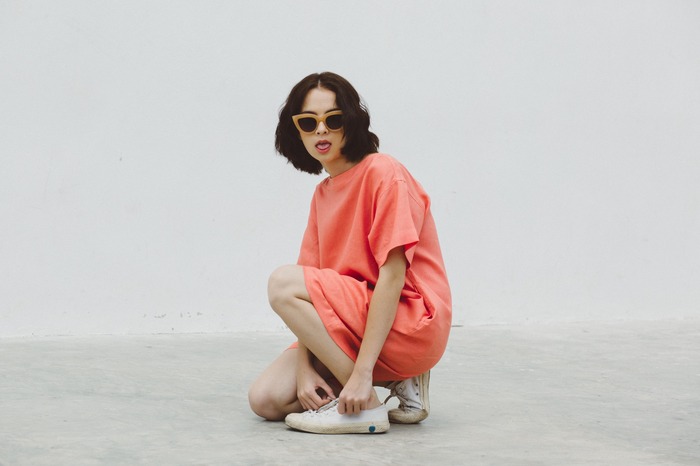 How would you describe Makers Gonna Make?
If Makers Gonna Make is a person, she would be a relaxed, cool, and playful character. She is laid-back most of the time but can be ladylike when needs to be.
I enjoy comfortable clothing, and so I hope the pieces I design can be worn every single day at different occasions. Therefore, I choose to use linen for most of my pieces, sometimes wool, but whichever the case, when people wear them they will look comfy and neat. Because the fabric and style of Makers Gonna Make are simple, it really suit just about anyone and will look slightly different on everyone; this is the magic of cotton/linen fabric.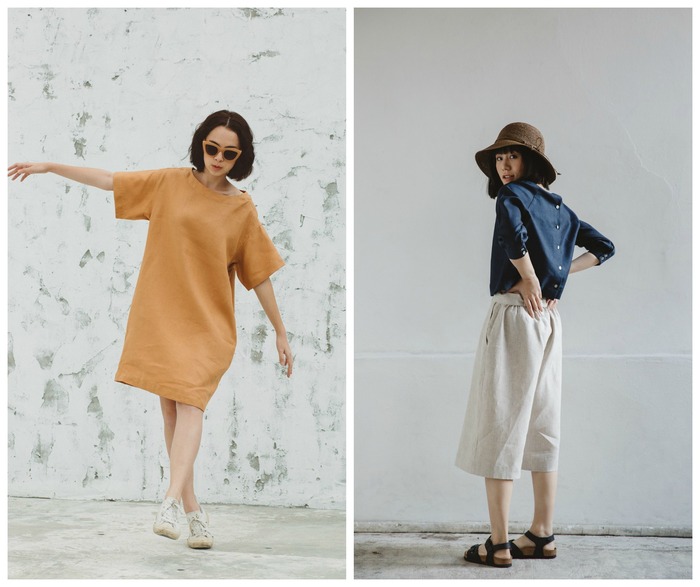 As for my choice of colors, I prefer neutral colors, but the color that most represents Makers Gonna Make is probably navy blue: you can see that almost every collection has a choice of navy blue. I feel like this color can be styled with almost everything. Other than that, every collection is somewhat different according to the season. For example, since it's summer at the moment, our collection is more colorful.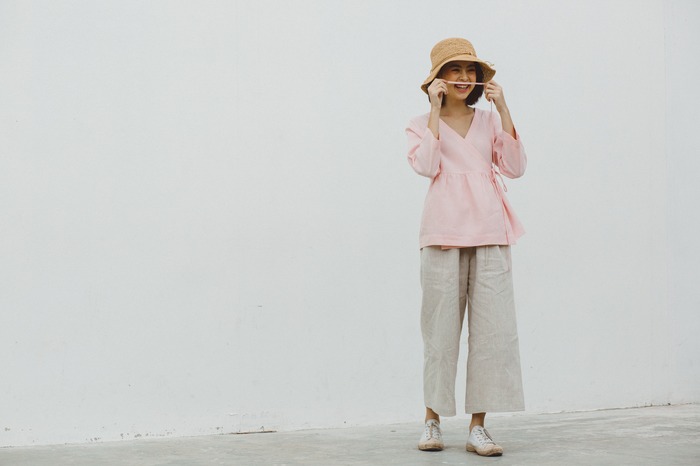 What is your favorite design yet?
My favorite is the overalls dress! I feel really relaxed whenever I wear it, and it suits every season. I can pair it with a tank top during the summer, or create a layered look in the winter. We currently have the classic black and olive colors in stock, and we've also recently come out with a new coffee color.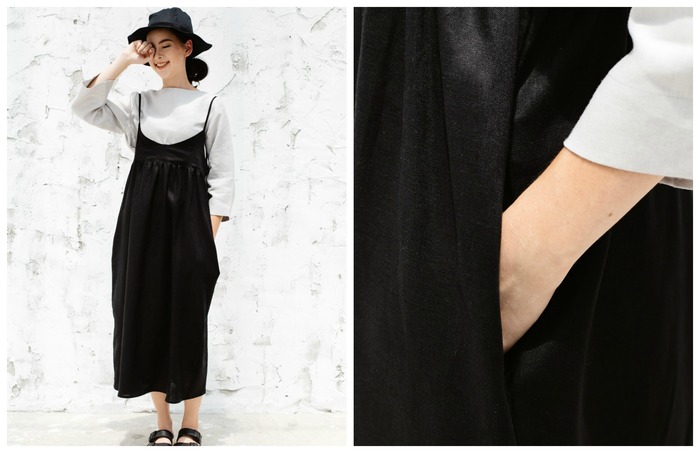 What is your definition of "good design"?
Good design for me is when someone can use it in his day-to-day. Take clothing, for example: I think a good piece of clothing is something you can wear every day and feel comfortable in.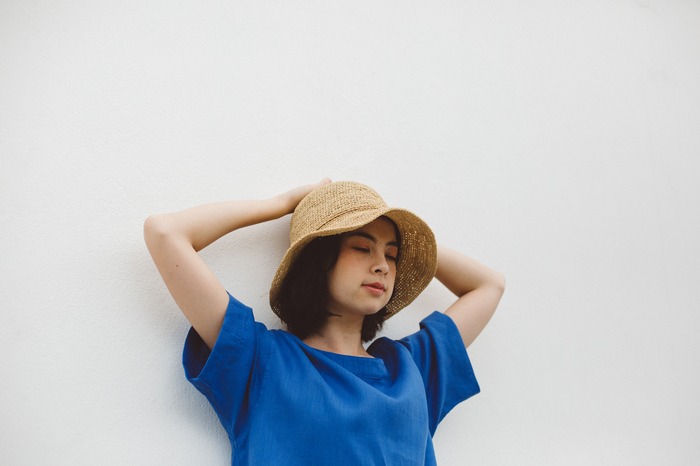 Lastly, what advice would you give to up-and-coming designers?
Be confident in the things you want to accomplish. If you truly love it, you should go forth with all your heart. Only when you are in love with something can you be brave and face whatever obstacle is thrown at you.
More featured Thai designers here:
► ► Need a New Needle Embroidery in Bangkok
► ► Moomin Jewelry & Gifts with Amazing Packaging
► ► Janfive Studio's blue & white watercolor textiles
► ► The Ducky: Simple Handmade Bags for the Everyday
► ► Marukopum with cute illustrations and embroidery
► ► Mamie Bag inspired by Chiang Mai's local textiles
Interview: Jampa
Translation: Litta