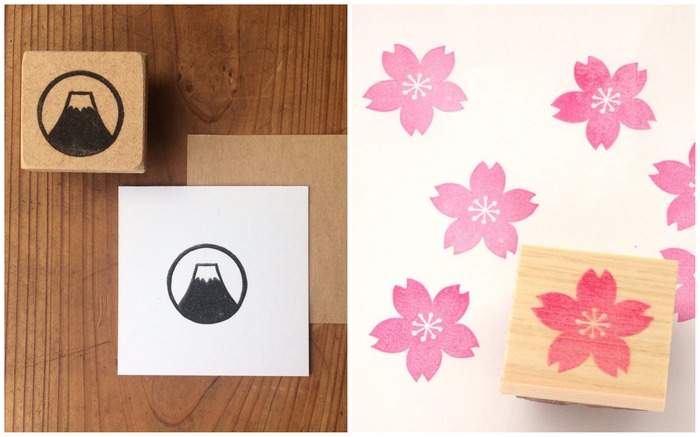 Sturdy and creative—these are the two words that pop into our heads when we think "Japanese stationery". And you?
To prove our point, we've collected some of the most popular Japanese stationery brands here on Pinkoi. Let's go through them together, and maybe you'll find something you like!
Cute rubber stamps from Ako-japan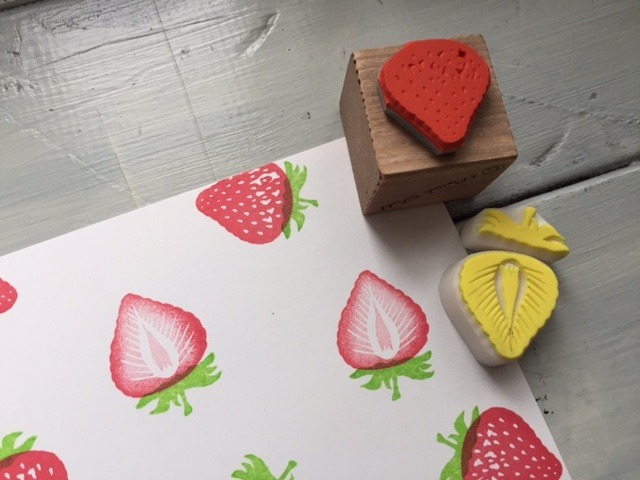 Strawberry rubber stamps
Stamps are one of the most underrated stationery when they can completely transform a boring notebook, a greeting card or even your journal. Coming from one of our top-selling Japanese stationery stores that handmakes the most adorable rubber stamps! With just a couple stamps away, you can make a piece of white paper into a work of art. You can also use stamps to brighten up your planner!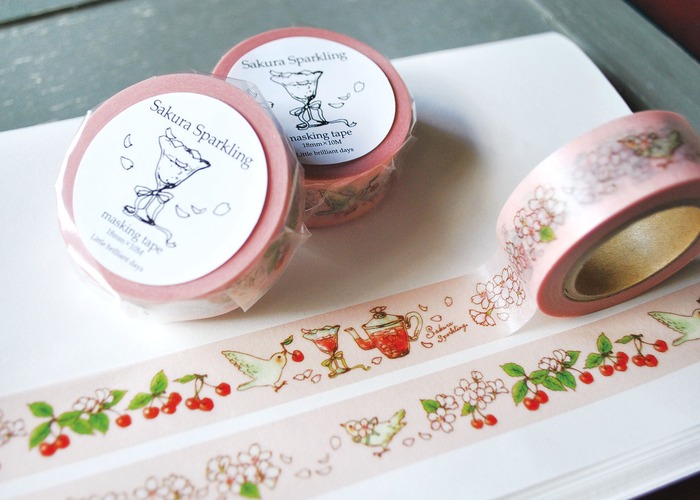 Sakura Washi Tapes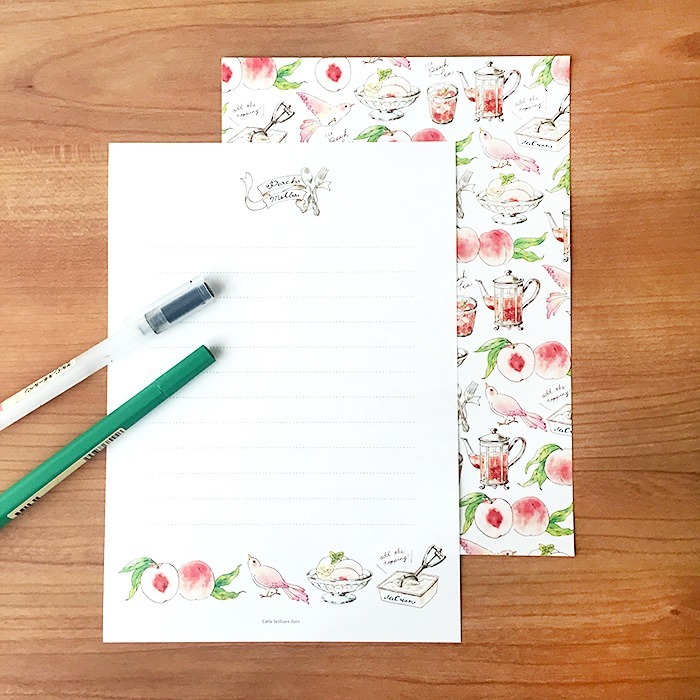 Peach illustrations letter set
This has got to be one of our favorite Japanese stationery stores here on Pinkoi! Little Brilliant Days present elegant, gorgeous and Japan-inspired prints onto its stationery. Anyone who receives a letter from one of their letter sets will be stunned in awe, as well.
Purrfect cat bookmark & pens from Moon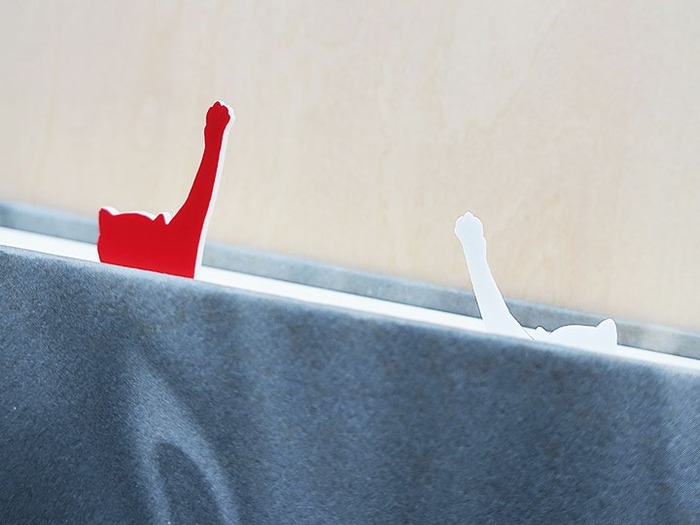 Cat bookmark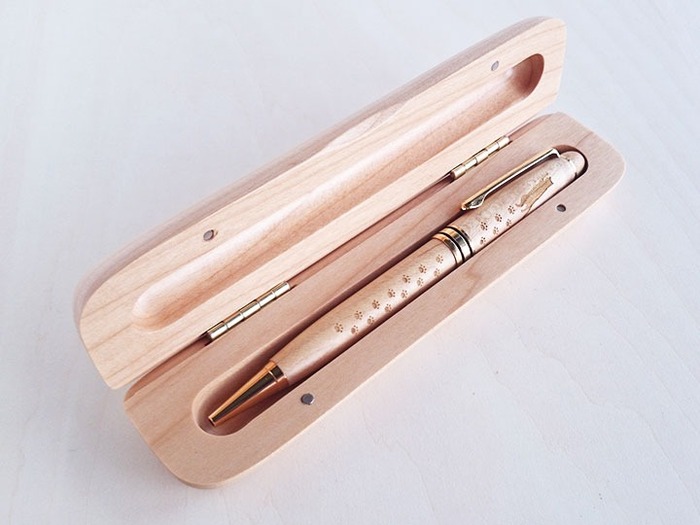 Cat paw prints pen made from maple wood
Alright, for the cat lovers out there, this is the Japanese stationery store you should be checking out. The item that catches our eye most would be the pens with all those paw prints!
Kitten illustration stickers & cards from Ringo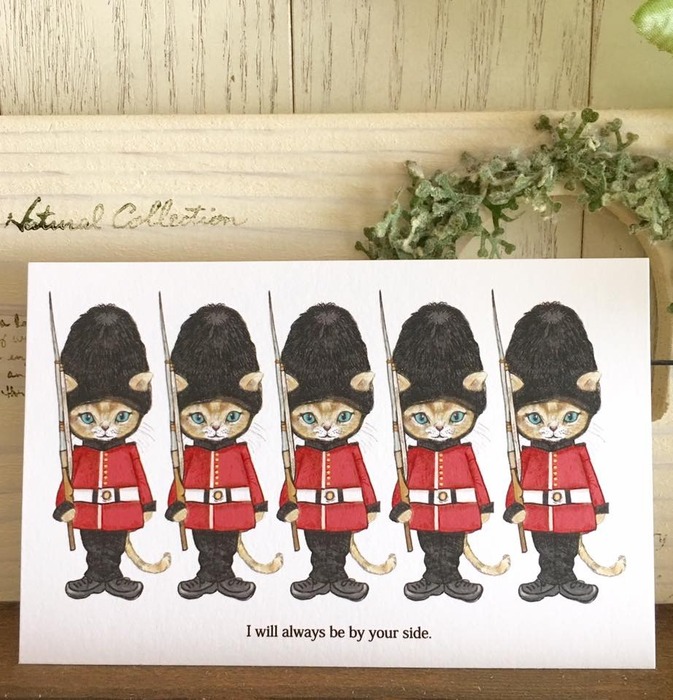 Cat marching band card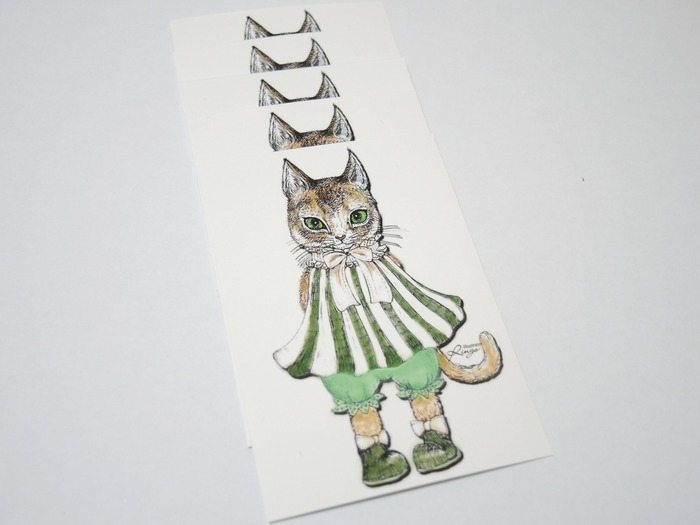 Lady cat stickers
Looking like they come straight out of a beautifully illustrated children's book, Japanese stationery store Ringo's main character is mostly the mischievous cat that most people will find in their cities.
Japanese wave patterns (seigaiha) stamps from Tadano Yama Moto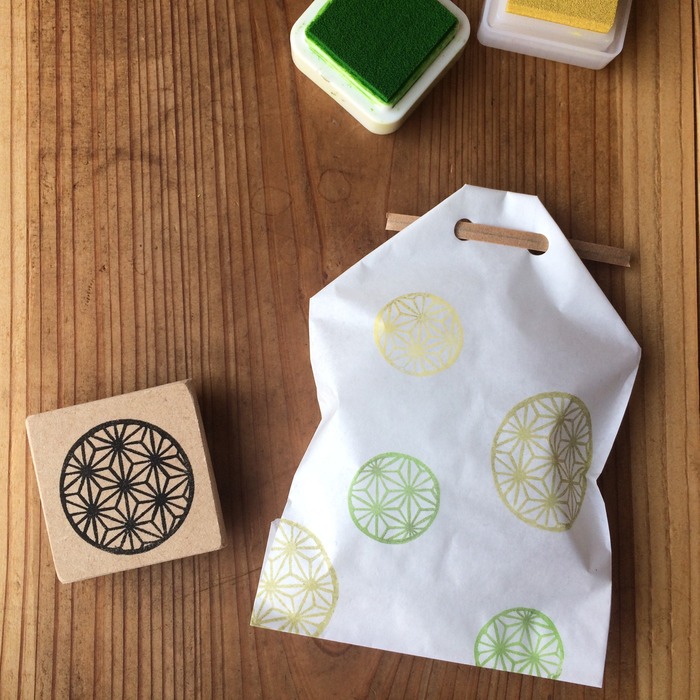 Japanese pattern rubber stamps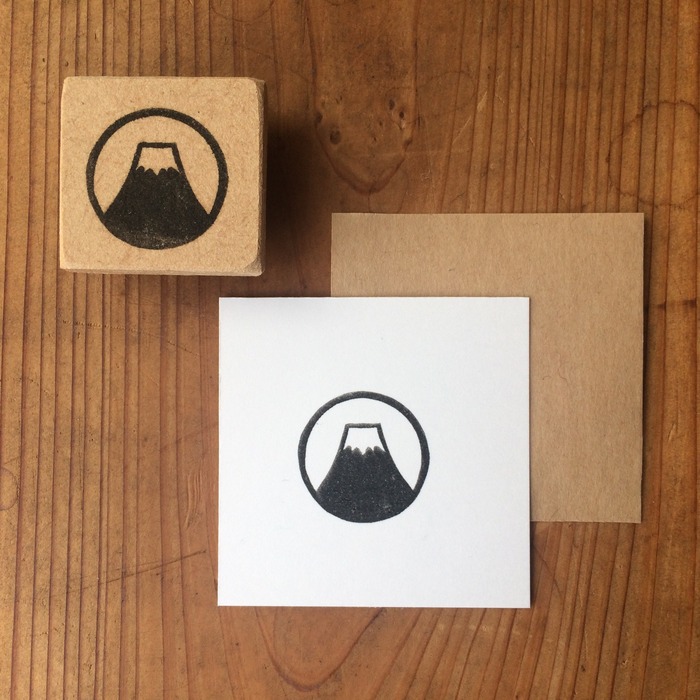 Mt. Fuji rubber stamps
Finally, something traditional that reminds all of us of the unique Japanese culture. Japanese stationery store Tadano Yama Moto creates stamps with the delicate seigaiha—Japanese wave patterns—on them. One of the best ways to use these stamps is to stamp all over an envelope, and voilà! It makes a perfect gift envelope now!
Letterpress cards from Kappado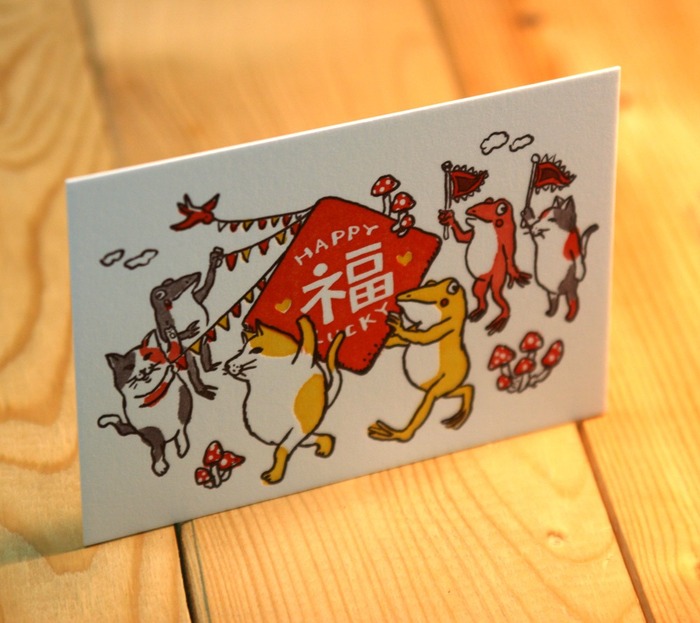 New year letterpress card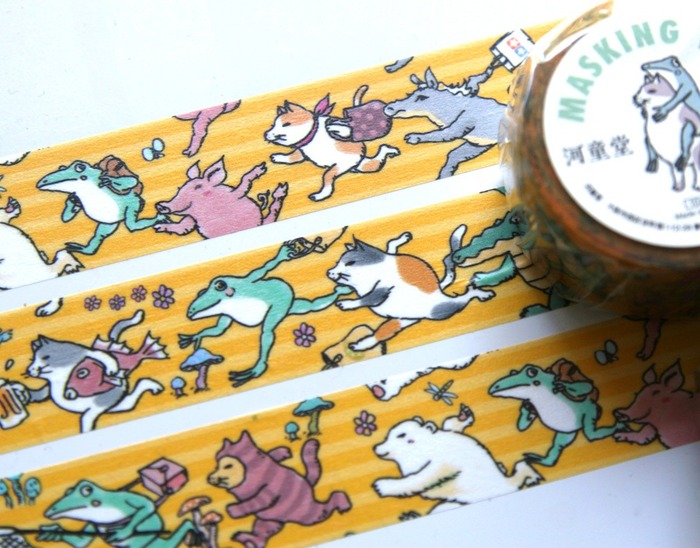 Japanese illustration washi tapes
In Japanese folklore, Kappa is a river monster that is both deadly and a troublesome prankster. However, here at the Japanese stationery store Kappado, it is a cute and cuddly frog character! Check out all the stationery here ranging from postcards, washi tapes to calendars. We dare you to tell us they're not adorable!
Pencil cases made from kimono from Mana-kaban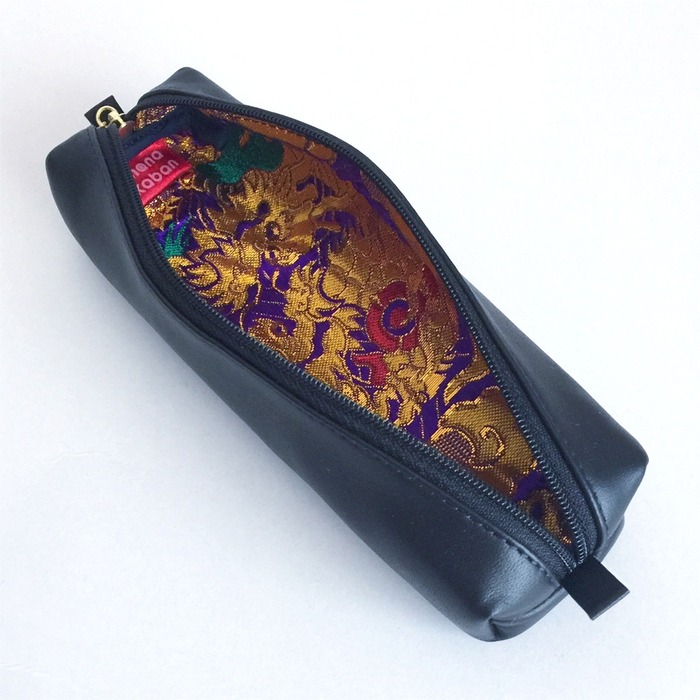 Leather pencil case made with kimono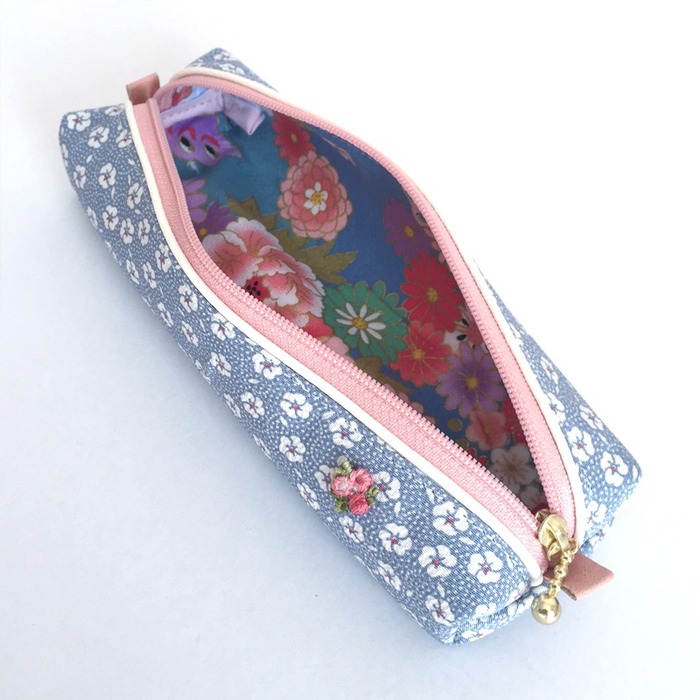 Pencil case made with silk kimono
How do we incorporate traditional kimonos into the modern life? Japanese stationery store Mana-kaban has the answer! You can find beautiful pencil cases made from silk kimonos, and you can even find different motifs inside and out.
Floral gift tags & wrappers from Ponchise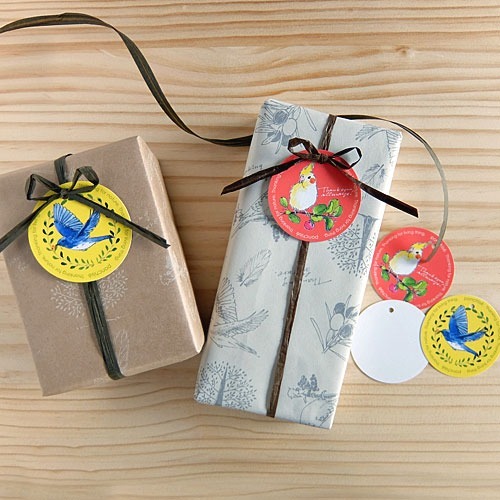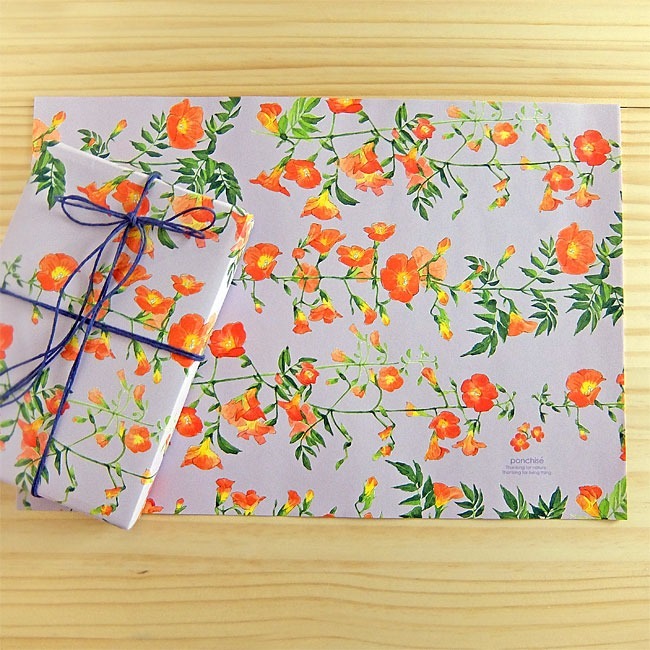 Floral wrapping paper
We all know gift wrapping itself is a form of art in Japan, so of course we should look into gift tags and wrapping papers. Japanese stationery store Ponchise draws inspiration from flowers, fruits, and animals; just take a look at their products and you'll find the beauty in nature.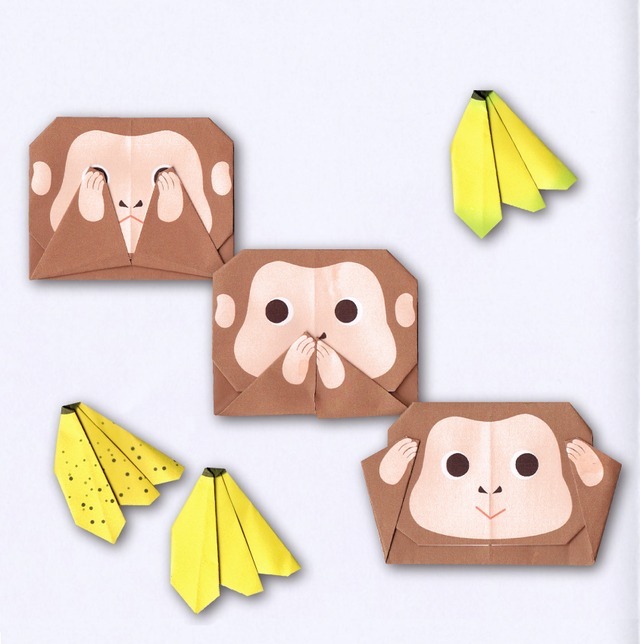 Monkey emojis origami cards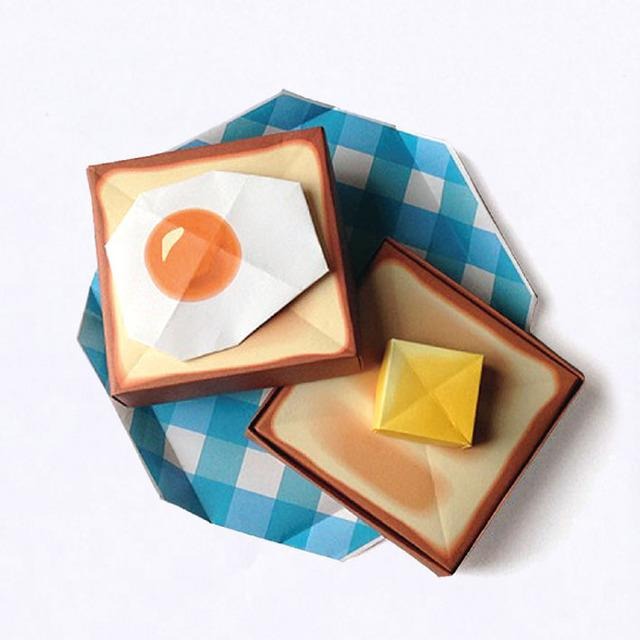 Breakfast origami cards
There's a saying in Japanese, "If you make a thousand paper cranes by midnight and make a wish, all your wishes will come true." What if we make origami toast and eggs? Will they turn into real ones, too?
Googly-eyed cat stickers & cards from Nekoyon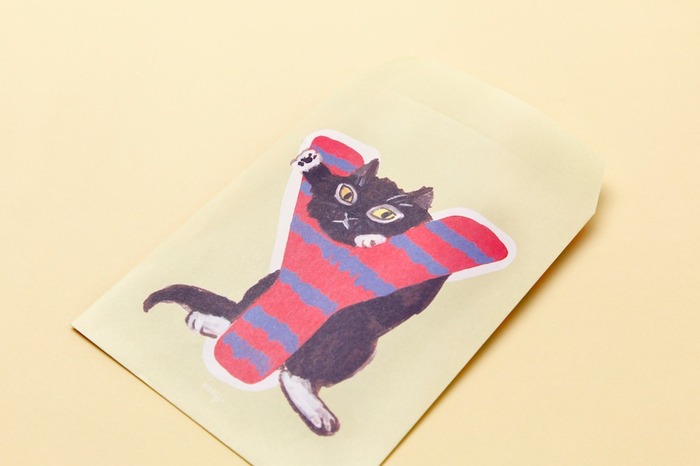 Cat illustration gift envelopes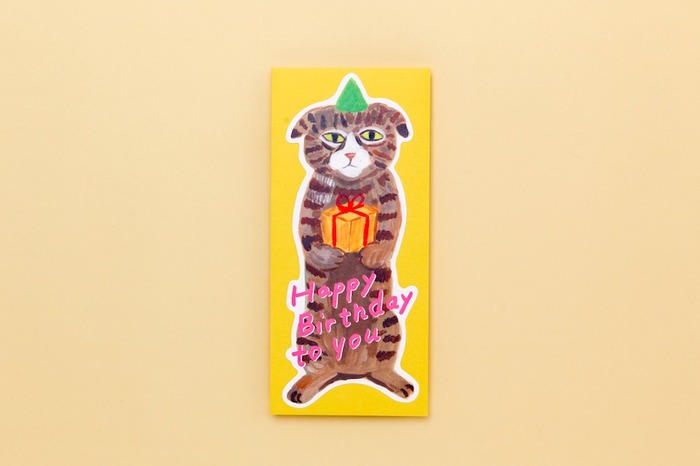 Cat illustration birthday card
We save the best for last: The designer from Japanese stationery shop Nekoyon designed cats into all the alphabets! Try and find the first letter of your name…isn't it the most charming kitty you've ever seen?
Japanese stationery is known for their creative designs while being as useful as possible. We've also got a collection of planner brands for you to browse so you can decorate your planner with the items we recommend here. Read the Top 10 Asian Planner Brands now! 

Season's greetings! Every day until 12/25, win cash rewards for all your holiday shopping with our scratch game. 
Browse gifts by budget, shop personalized gifts, choose from Pinkoi's beloved classics, and give gifts worth remembering!
More on stationery & planners
► Planner Girl Top Picks! 10 Must-Buy Stationery and Sticker Brands
► Planner Decoration Ideas for Fall: Planner Stickers Washi Tapes &More
► Top 10 Asian Planner and Japanese Stationery Brands for Planner-Holics
► 7 Favorite Creative Journaling Stationery from Asian Designers
► 4 Stationery Picks for the Travelers At Heart
► Too Cool for School? These Handmade Designer Stationery are For You!
► Back to School Stationery Essentials Every College Student Needs
Text: Litta