"Where would you like to go this weekend?" If you're lucky, you'll run into a Pinkoi Market!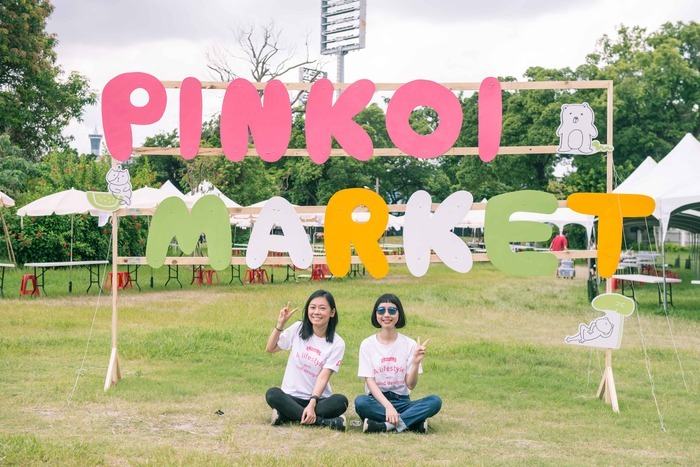 For years, Pinkoi has been hosting Pinkoi Market in Taiwan and Hong Kong, bringing fantastic Asian online brands to the offline world. 
With years of hard work, Pinkoi Market is now a festive gathering of overseas brands from Taiwan, China, Hong Kong, Japan, Thailand, and more. After a spring fair in April, the most recent Pinkoi Market in Taichung, central Taiwan, boasts designers from 8 regions in Asia. 
For those of us who couldn't be there, we'll give you a taste of the successful event right now!
✿ What's going on at the Taichung Pinkoi Market?
♥ 130 vendors to shop from 8 Asian regions
♥ 10 workshops
♥ Pinkoi goodies and activities
♥ Live music on grassy lawn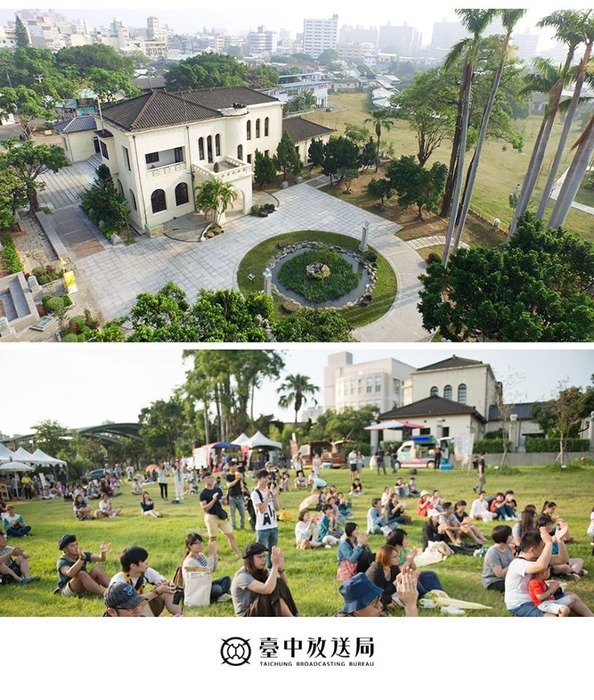 First of all, shop! Come shop for original design and handcrafted goods! You'll find everything from clothing, accessories, stationery, food, and home goods.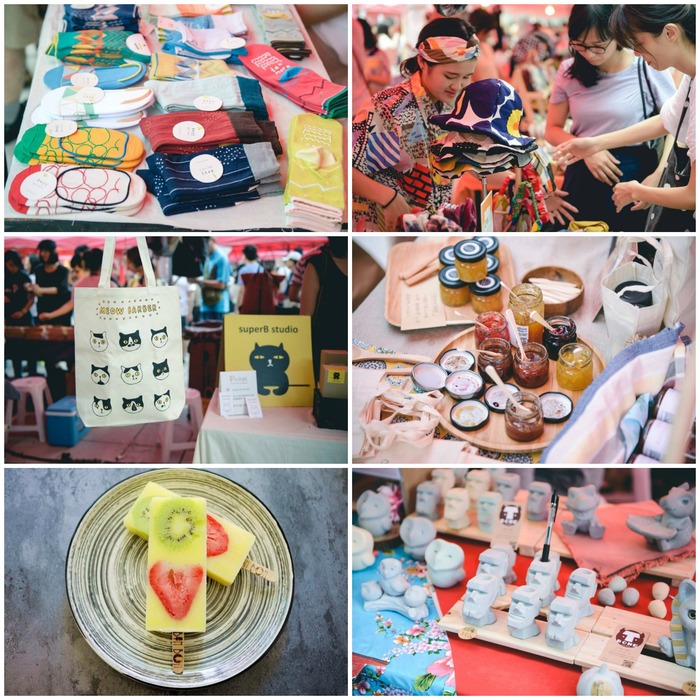 We also had 10 workshops hosted by designers ranging from wooden crafts to ceramics to screen printing.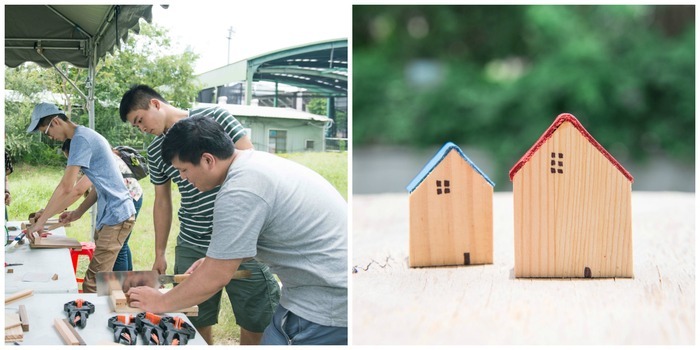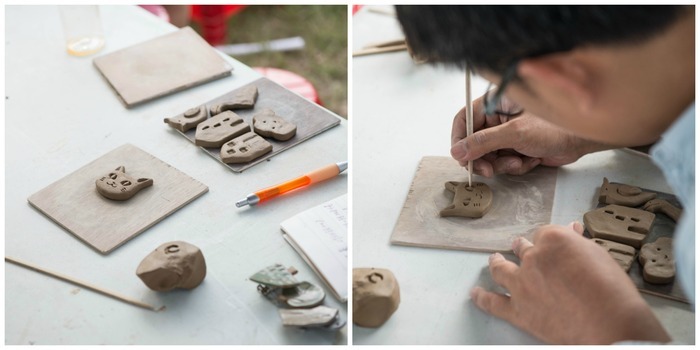 At the Pinkoi booth, you can make your own screen printed canvas tote, and taste the lemon brew from Grandpa's Lemon. If you download the Pinkoi app (details here), you'll get a free Pinkoi uchiwa hand fan, too!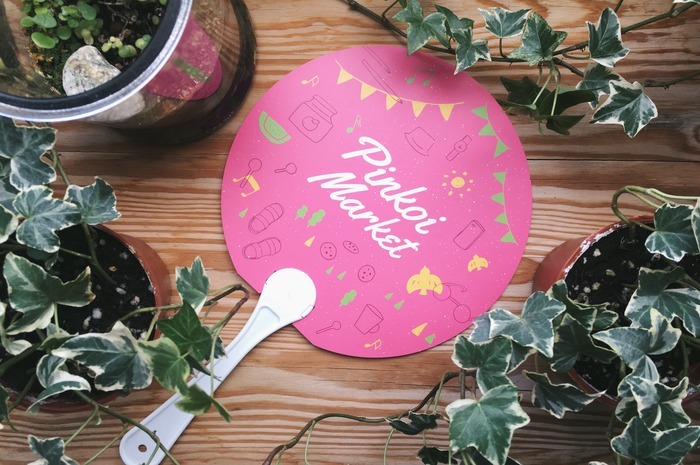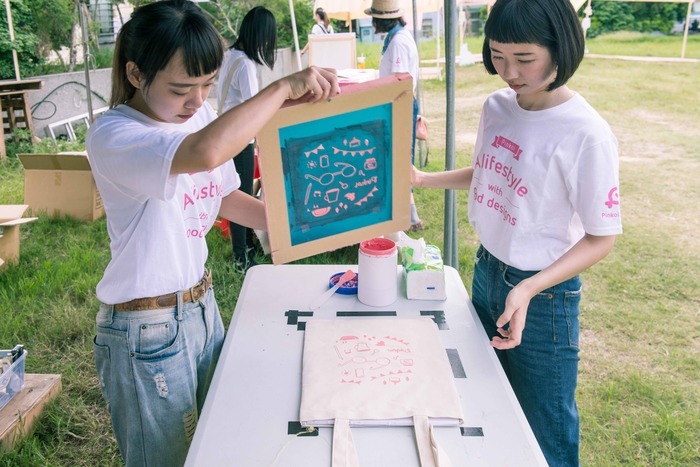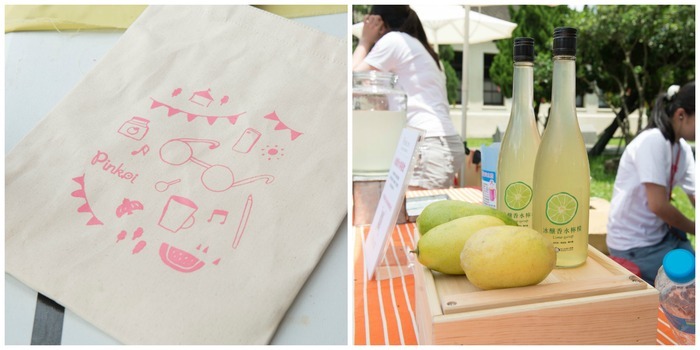 ✿ Check out Pinkoi vendors from 8 regions!
130 design brands traveling from eight regions in Asia attended this market. Here are some signature brands from each region you might already know: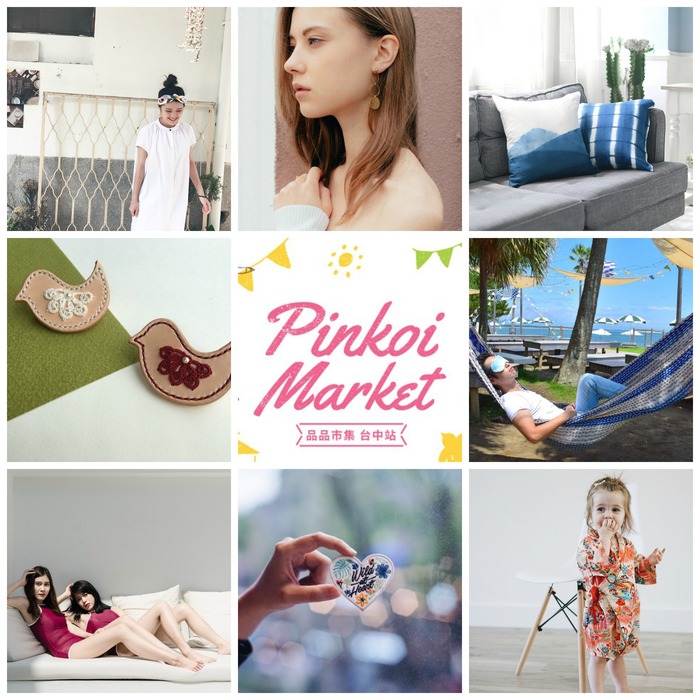 From left to right, top to bottom:
Taiwan (Curly Curly) | Hong Kong (Studdedheartz) | China (Buru Home)
Macau (Keng's Design) | Japan (Up-Grand)
Thailand (Maillot Co.)  |  Singapore (Xhundredfold)  |  Malaysia (Haha No Yume)
The June Pinkoi Market was held at historical Taichung Broadcasting Bureau's grassy lawn in sunny Taichung City. Let's go for a quick hop around and say hi to some of them!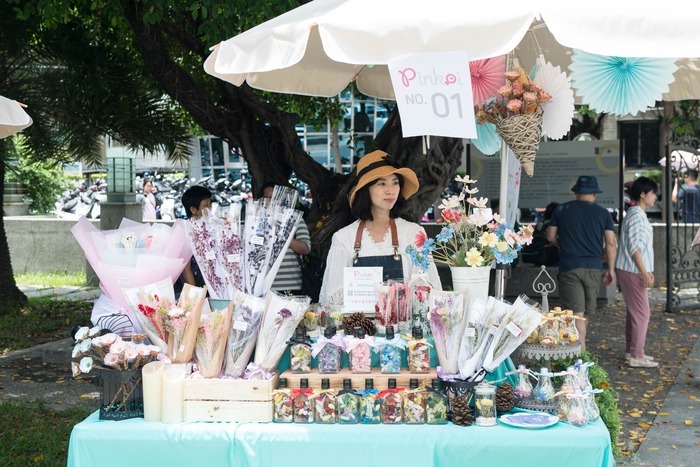 Idun Flower's preserved and dried flower bouquets are perfect for gift-giving, but they're so pretty you might end up keeping them for yourself!
Bin Bon (rhymes with the Mandarin phrase for "popsicles") frozen treats was very popular, given the blazing sun and one of the highest temperatures of the summer!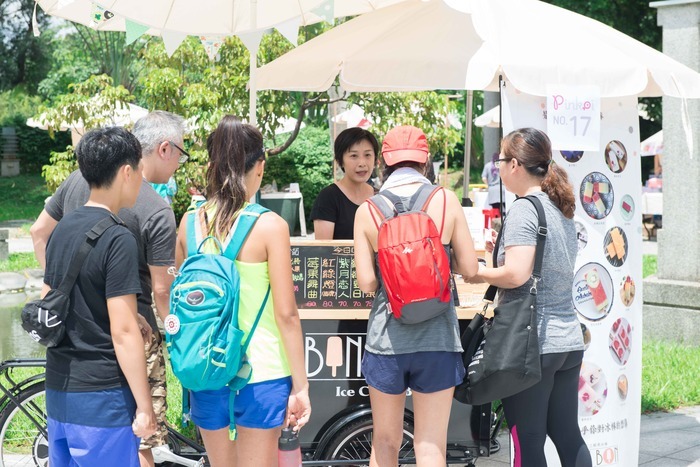 Up-Grand eye mask shop from Japan was all smiles at the market!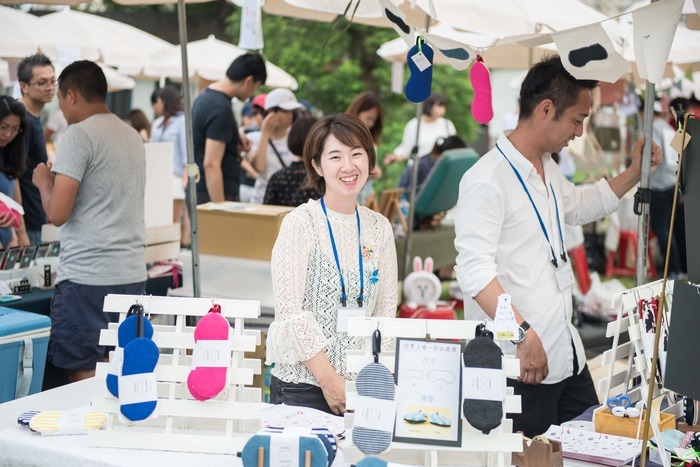 Hello Phoebe's flowy dresses are so elegant, they make every girl feel like a fairy queen!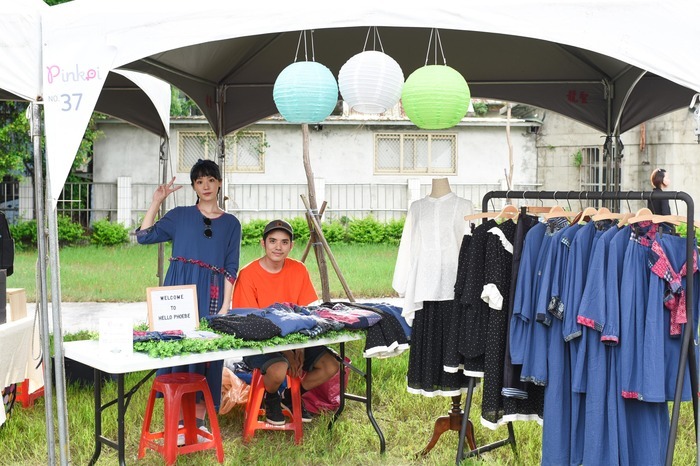 Indigo Studio's jewelry is full of earthly valuables and vintage inspirations, making it very hard for shoppers to settle on a single piece.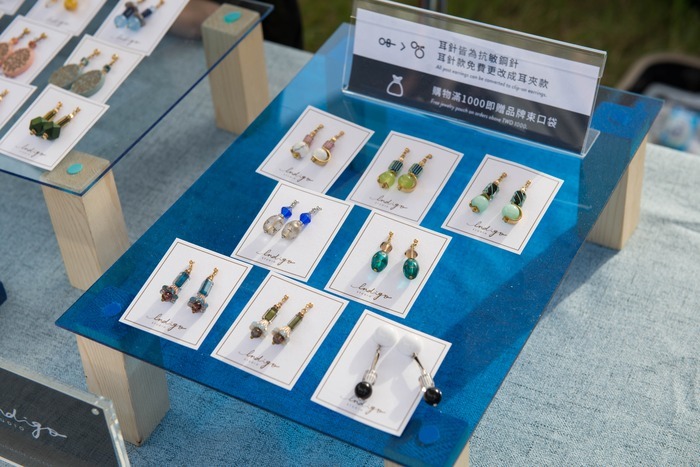 G Design's handmade leather accessories was yours to touch and experience the handmade quality!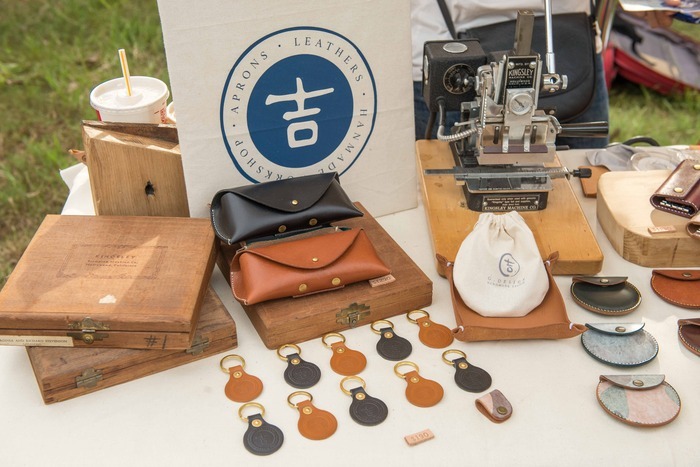 If their big smiles and beautiful designs have captured your attention, just imagine how another 120 brands will make you lose control over your wallet! In fact, a few Pinkoists are ready to confess their loot from the two days of shopping at Pinkoi Market.
✿ Check out what Pinkoists brought home from the market!
DJ at Marketing team bought: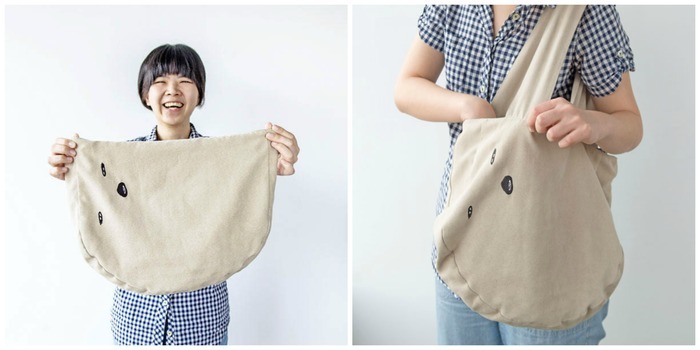 Having Pinkoi Market in Taichung was a very refreshing experience! With the historical buildings, lawns and water fountain, it was very different from the Taipei markets and I felt like I was in another country.
I love this sloth tote because this lazy thing describes my life philosophy effortlessly! It's roomy, the wide straps are comfy, and the designer is adorable. Whenever I remember how we were chatting, my love for the bag goes up another level!
Raffi at Designer Relations team bought: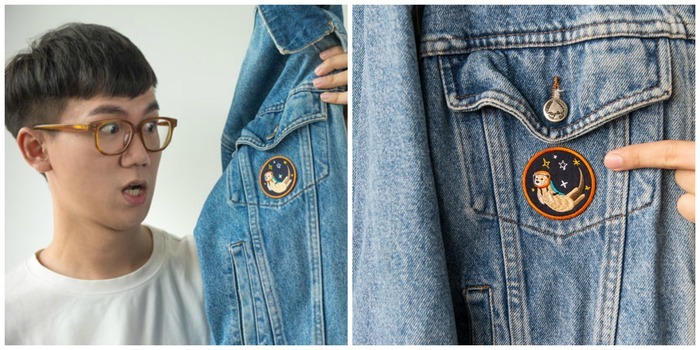 Strolling through the market on the grass was super relaxing. The products from each booth were so different from each other that I never got tired at all!
When I saw this space otter iron-on patch from Xhundredfold I was like "What?!" I rarely buy anything this cute, but putting a water creature like this otter in outer space is such an original idea. Now I have ironed it on my denim jacket.
Mei-Hua at Engineering team bought: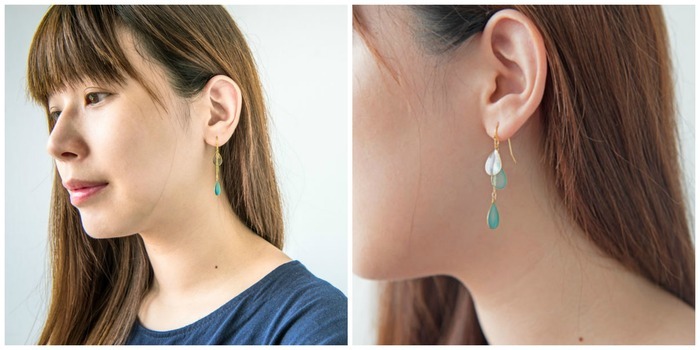 I love being able to meet the designers in person and enjoy their generous demonstrations—especially since their designs have been in my wishlist for such a long time!
I was astonished by these crystal clear jewelry from Hina Workshop. I never imagined jewelry to be this clear and translucent. It's something that even the best photography cannot do justice. I went home with a pair and got my mom a pair online too!
✿ Meet Debi and Tinnie, the Pinkoists who made it happen!
Everything at Pinkoi Market is done in house at Pinkoi with our wonderful team members. Debi at the business development team and visual designer Tinnie were the most crucial coordinators to make all the experiences great for everyone. Here's what they have to say: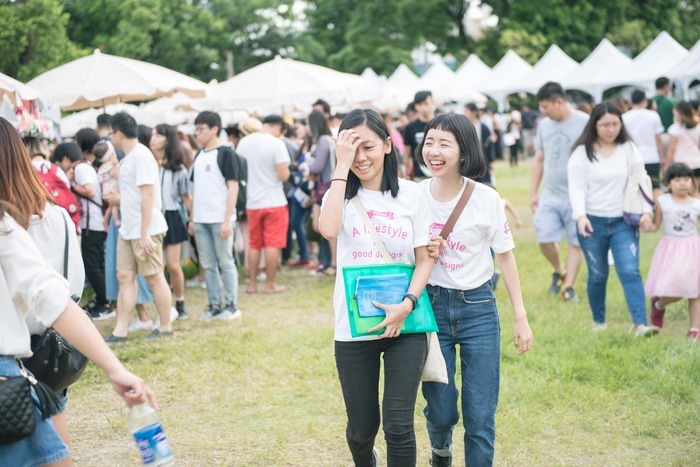 Debi (left): Seeing all the Pinkoi designers and fans having so much fun made all the hard work worthwhile!

There was a moment at the market when I was looking towards the booths from the information center. I saw crowds surrounding the designers, fans taking group photos, and a sense of gratefulness rushed over me. It was like our dream finally came true!I'm very grateful for all the support and promotion from everyone that made this market come true. I'm thankful for their hard work and for people coming to enjoy. Where we didn't do well, we take it to heart and strive to make the next market better!

Tinnie (right): When I hear people say they had fun, they had a great experience and that they learned something, I forget how tiring it was during the process. Even our stinky sweaty selves and dark sunburnt skin became special souvenirs from the event.

This is the first time we've hosted a major event outside of Taipei, and we've run into many challenges in the process. We were learning by doing and failing a few times before we were able to grasp the idea of what we wanted to do for this market. It was not as perfect or as beautiful as we'd love it to be, so thank you all for loving it and enjoying it!
Pinkoi Market happens every year at different times, but you can be sure we'll be back again as we strive to bring it to more regions in the future. We'll be back to Taipei in August and in November for a holiday fair. Stay updated by following our Facebook page and keep your wishlist updated by becoming a Pinkoi member!
Get to know us! Pinkoi events and Pinkoist reveals!
► ► Meet a Pinkoist | What It's Really Like to be a Pinkoist
► ► 5 Things Pinkoists Buy Together and our Unboxing Reviews
► ► Pinkoi Meets City Zine: Taipei Day Walk
► ► Desk Goals: Declutter & Decorate your Office Desks with Pinkoists

Translation/Edit: Melissa