Whether you're just 3 days, 3 months or 3 years into a relationship, the upcoming Valentine's Day is a time for you to celebrate with your partner, and to tell each other how much you cherish your time together.
We don't deny it: picking out a Valentine's Day gift can be tricky. So we've opted for a no-brainer this year—personalized gifts! Because let's face it, no one can be upset over a personalized gift. Here are some of our top gift ideas for 2018 Valentine's Day!
1. Personalized phone cases
One of the most popular searches here on Pinkoi is personalized phone cases, and we absolutely understand why. Let's be real, we all have our phones somewhere close to us on standby—one can even say we have the most intimate relationships with our phones (just kidding)!
Naturally, we want our phone accessories to showcase who we are and our awesome S.O. You can choose to have your photos illustrated or printed on phone cases. Another fun and low-key option is to have your S.O.'s initial made into a pressed flowers phone case!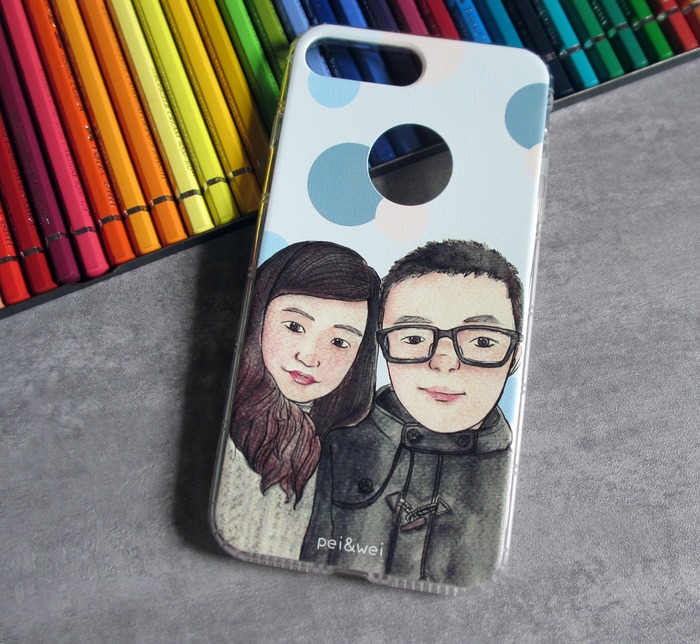 ▲ Phone case with a couple illustration in colored pencils & pastels | More by DUNMI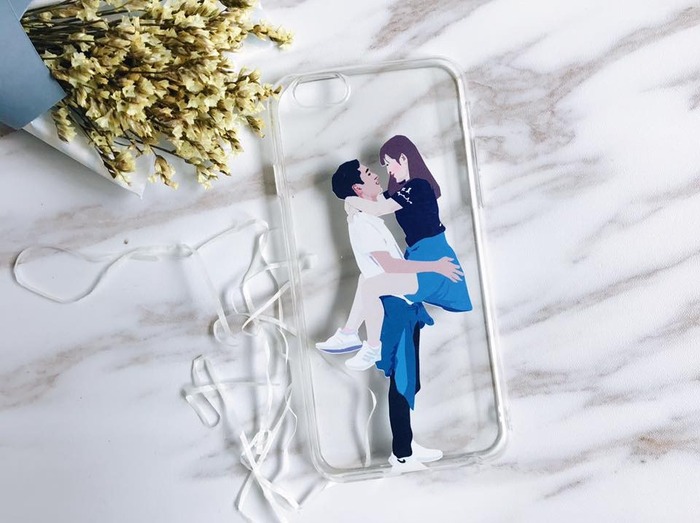 ▲ Phone case with hand-painted couple illustration | More by my tantum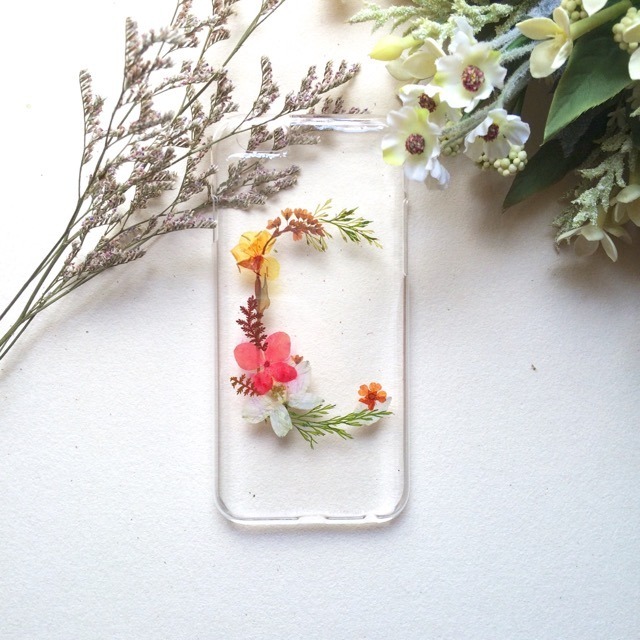 ▲ Phone case with initials in pressed flowers | More by Rubilization
2. Personalized his & her rings
Being in love is one of the most magical feelings in the world. What better way to profess your love for each other with one of the oldest traditions around—promise rings!
Pick a metal that you both like, and have them engraved with your names, your anniversary, or something that only the two of you share.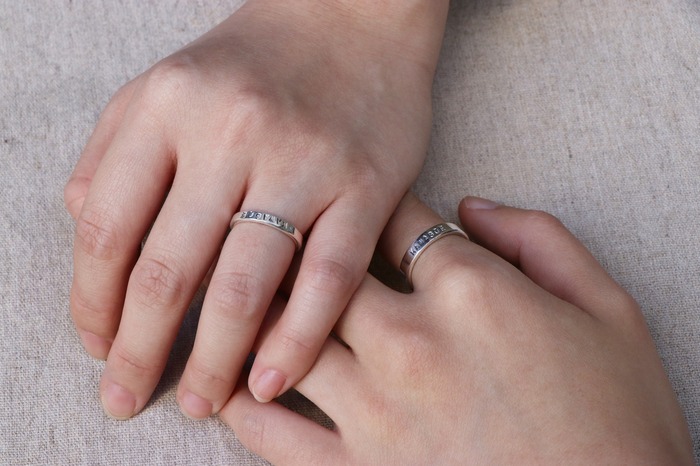 ▲ 925 silver rings engraved with your names or anniversary | More by Kawagoe Accessory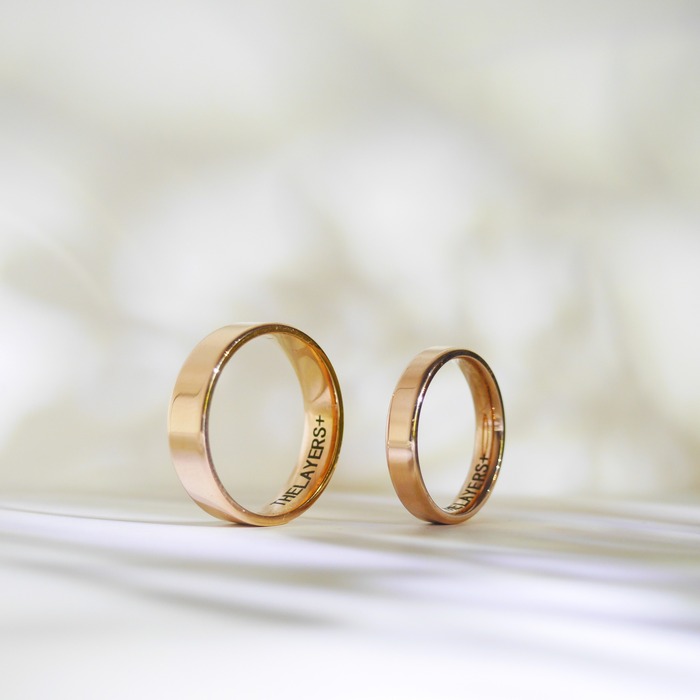 ▲ 18K rose gold rings engraved with your names or anniversary | More by The Layers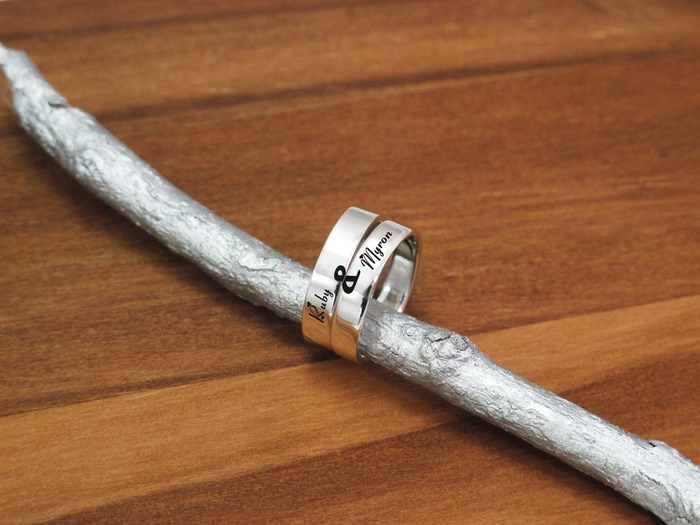 ▲ 925 silver couple rings engraved with your names | More by ART64
3. Personalized home accessories
If romantic, mushy-gushy gifts aren't your style, why not opt for quirky, fun accessories for the house?
For example, put both of your faces onto fabrics and make them into hangers and plushies! We guarantee a laugh every time you hang up your clothes, and you can also attack the plushies when they cross you…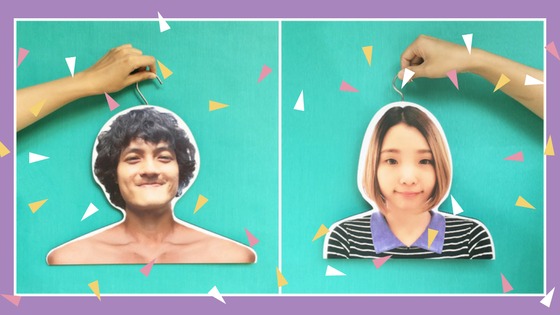 ▲ Hangers with his or her face on it! | More by Fun Print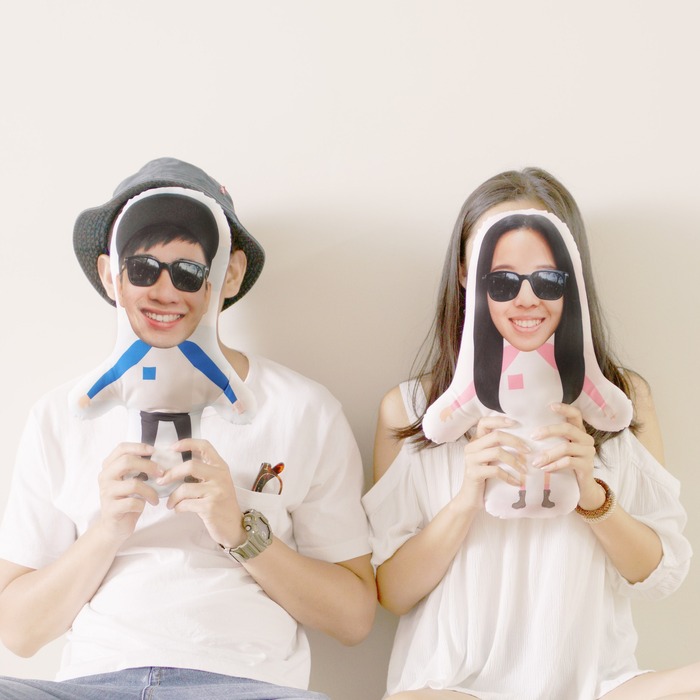 ▲ 40cm plush pillow with his or her face on it! | Made by Drizzle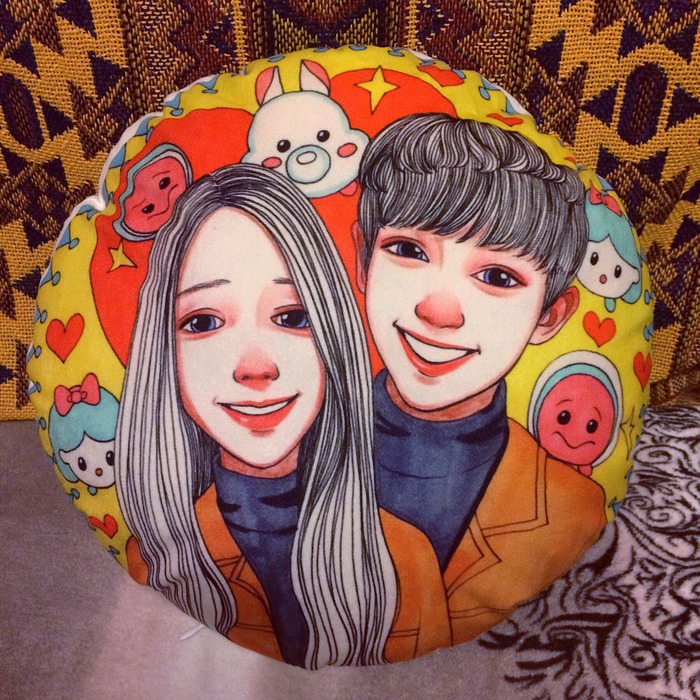 ▲ Pillows with couple illustration | Made by Qinky
4. Personalized couple portraits
This is one of the sweetest memorabilia your S.O. will ever receive! Keeping portraits and photos in the space you live in will remind you just how special they are.
You can choose between watercolor, colored pencils or printed portraits, and take into consideration the size, as well.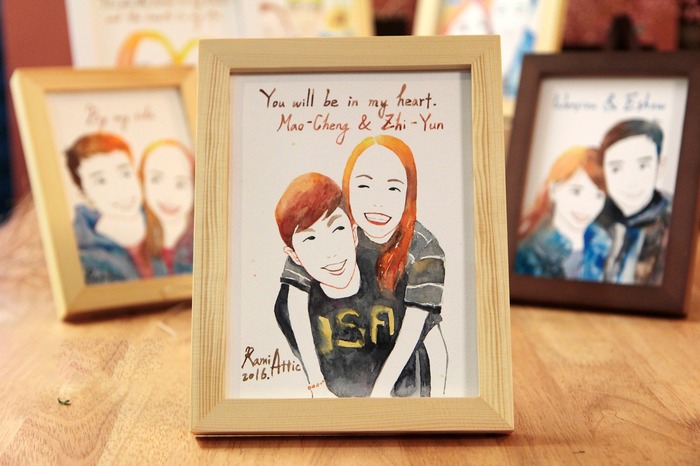 ▲ Watercolor couple portraits | Made by Rami Attic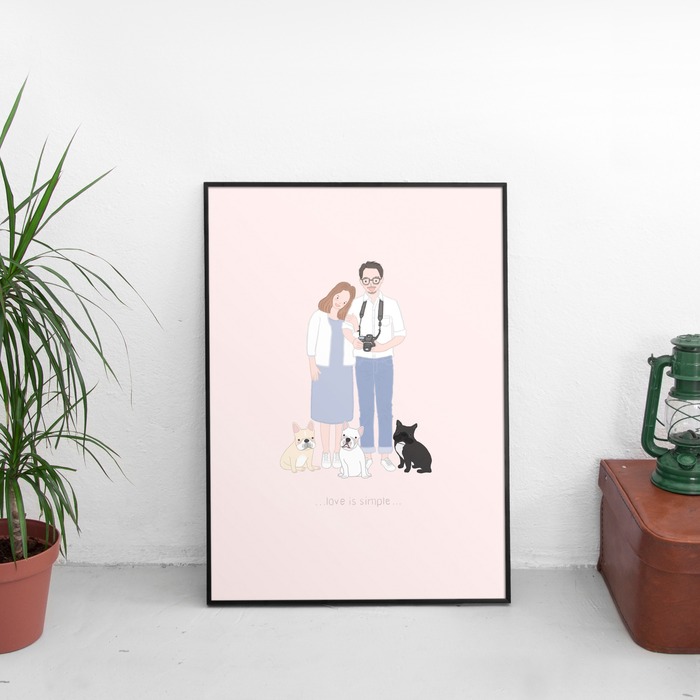 ▲ Personalized couple illustration with pets | Made by Moon Machine One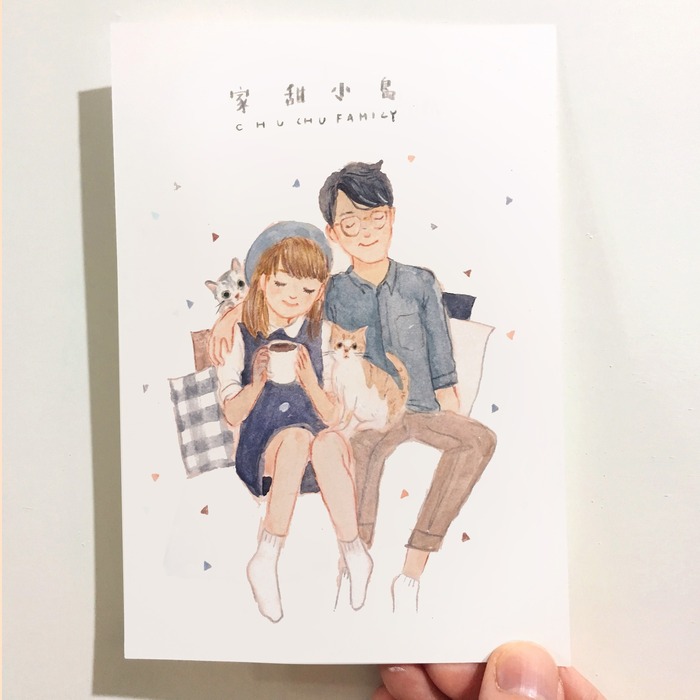 ▲ Valentine's day card with couple illustration | Made by Carrie Illustration
5. Personalized lights
Now for your unexpected gift—customizable lights! It's a small detail when decorating a space, but when it's done right, the space will look romantic and cozy for Valentine's Day!
We've included some portrait night lights, where you'd only have to send in a photo, and the designers will create a night light with the image!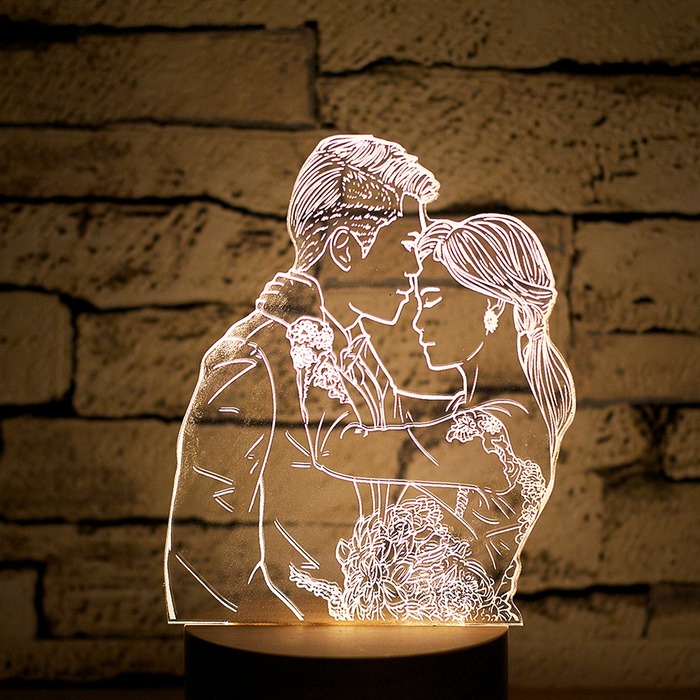 ▲ Personalized portrait night lights | Made by Tequila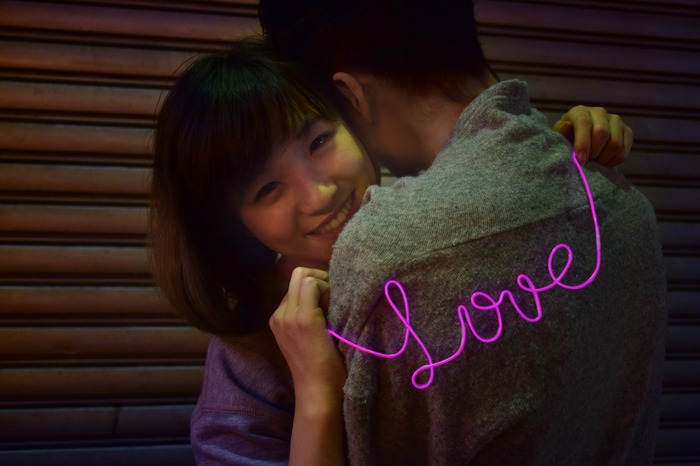 ▲ Personalized neon lights with your chosen words | Made by Neonlite HK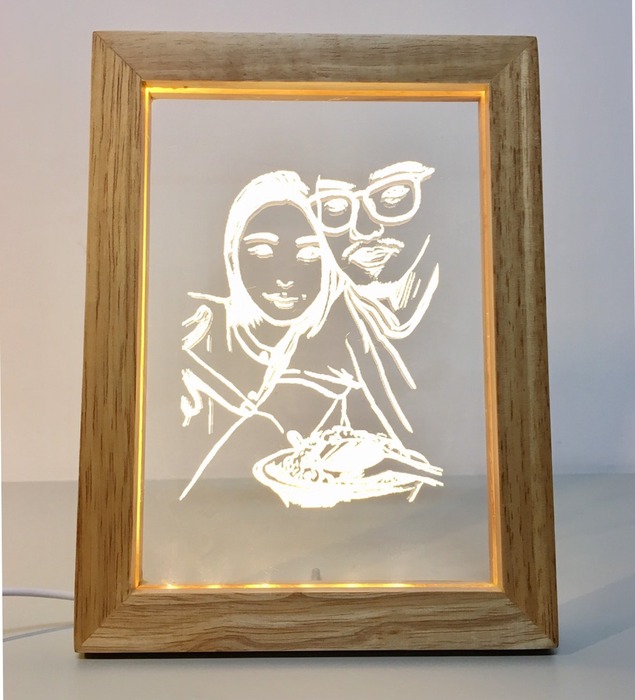 ▲ Wooden picture frame/night light | Made by Tab
Have you found a special gift for your Valentine?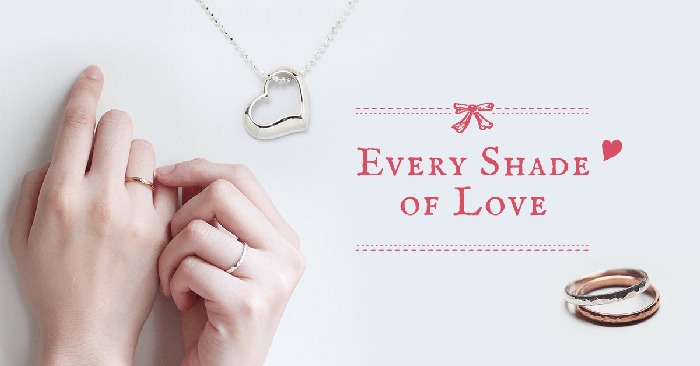 More Valentine's Day gift ideas
► Valentine's Day Gift Ideas Based on Your Relationship Stage
► 7 Long Distance Relationship Gifts that Keep Your Love Strong
► Valentine's Day Couple Gift Sets for Homebody Couples
► Top 10 Romantic Movie Quotes for Valentine's Day
► 9 Romantic Desserts to Seal the Deal
Text: Litta