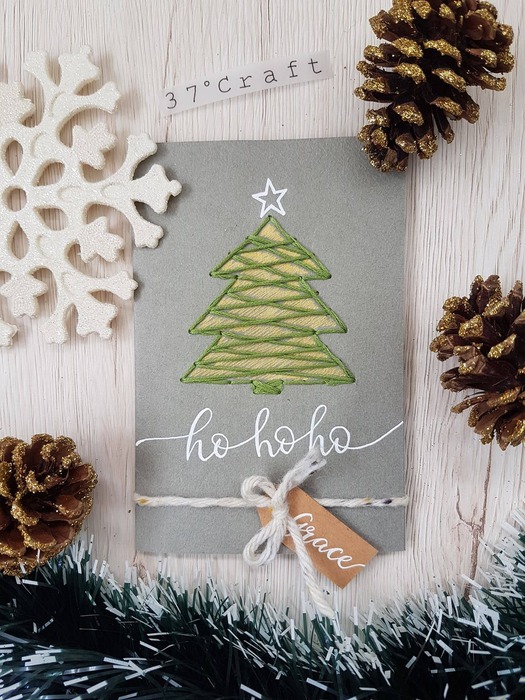 Hand-embroidered Christmas card
We're heading into the deep fall, and December will soon follow. The Christmas holiday season is too beautiful to be spent on frantic last-minute gift shopping! That's why we've searched all over Pinkoi for some great items that ship free or discounted to the U.S.
But before we get to that, let's talk about having your hands free in December by getting Christmas shopping done earlier. Here's what you can do now to not stress out about Christmas shopping:
Start a list early. Get clear on the price range, priority, and types, so you can plan where to buy, how soon to check it off the list, and how much energy to spend on each.

Shop sales, anniversaries, and discounts. Time is money! By starting early, you have time to seek out the best from multiple sales events.

Shop online and shop quick. When shopping becomes a chore, as it often becomes, it's not as fun. With online shopping, there's a satisfaction of completing the "check out" call-to-actions instantly and avoiding traffic jams to the mall.

If you want to DIY instead of shop for everything, start DIY early as part of your fall nesting activities. Whether you've been thinking about DIY-ing gift wraps, decorations, or gifts, start now. When the holidays are here, you're either almost done or have gotten really good at it.

Buy in bulk. For the inevitable gift exchanges—office, neighbors, acquaintances—buy the same thing in bulk or get a set once you found something right. It's very efficient!
Now, here are some ideas that you can buy online now with free shipping or under $5 shipping.
1. Chopsticks cutlery set and carriers
Do you have several friends who would rather bring their own utensils instead of using disposable ones, and insists reduce is better than recycling? Asia's lunchbox culture provides plenty of reusable utensils and pretty carriers to choose from.   
Utensils Set US$16.43
($3.85 shipping)
Roll-Up Cutlery Pouch US$16.38
($3.04 shipping)
2. Asian fashion accessories
Cotton pearl jewelry from Japan:
Japan's "cotton pearl"—pearls made of cotton—is a classy alternative to genuine pearls and a popular choice in many earrings, bracelets, and necklaces. It's perfect for the young lady or the fashionable office girl.
Hoop Earrings US$47.00
(free shipping)
Fun Ball Cotton Pearl Earrings US$15.81
($4.92 shipping)
Hand-printed scarf from Thailand:
A scarf is the item to have around for a perfect seasonal transition, especially with a fun print. We've chosen our top animals of the year—cats and foxes—for our idea of fun scarves!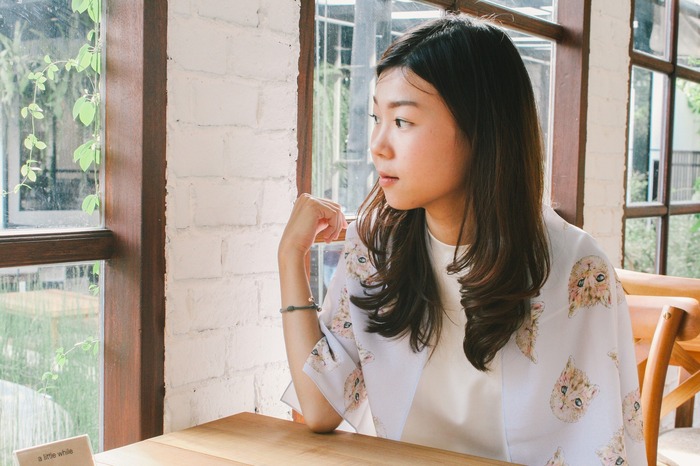 Hand-drawn cat design scarf US$24.01
(free shipping)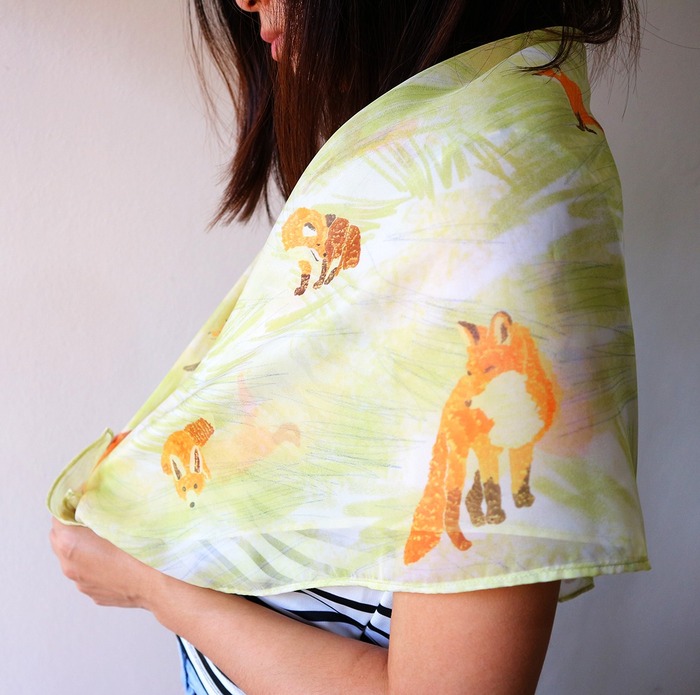 Playful fox design scarf US$47.12
(free shipping)
3. Cute animals
For the friends who always welcome more cuteness in life, Asian designs are their heaven. From cats to shibas to corgi to bulldogs, from pins to earrings to keychains and customized pet accessories, there are always tons of cute and kawaii animal designs to squeal at.
Clay Shiba Head & Butt Earrings US$32.09
(free shipping)
Runaway Shiba Cosmetic Pouch US$19.25
(free shipping)
More adorable animals this way! Studio Cewemic makes ceramic—sorry, cewemic—baby animal jewelry, dishes and decorations of cuties from meerkats to llamas to red pandas. We wuv it! (free shipping)
Rabbit Panda Figurine US$48.76
(free shipping)
Baby Sloth Necklace US$46.19
(free shipping)
4. Asian food foodies
Do you have a friend who just can't get enough of sushi or bubble tea? Not that they need more reminding, these sushi and bubble tea items will definitely be one of their favorite gifts this year!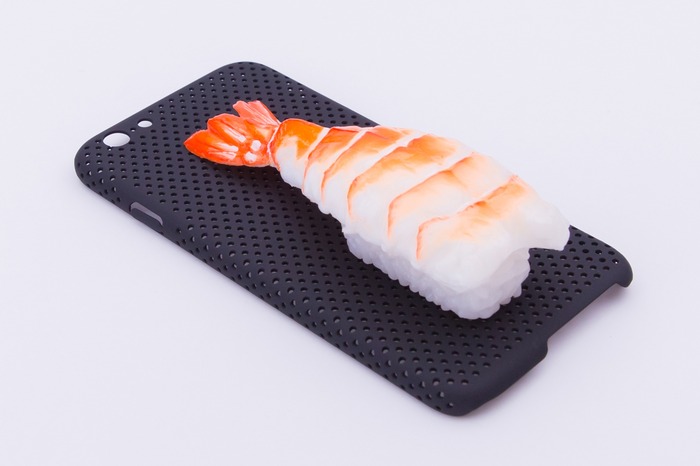 Shrimp sushi iPhone case US$34.95
(free shipping)
Embroidery Bubble Tea Pin US$17.25
($4.14 shipping)
5. Washi tapes and stickers
Of course, for all you stationery lovers out there, here are some washi tapes and planner goodies from independent artists.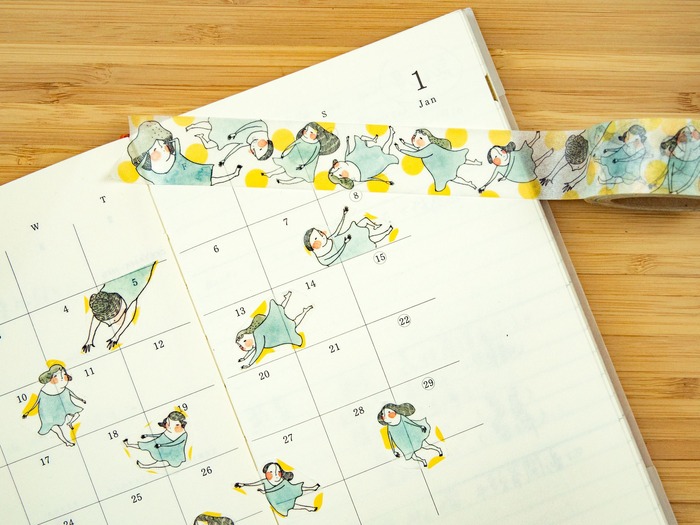 Fly me to the moon washi tape US$7.94
($2.76 shipping)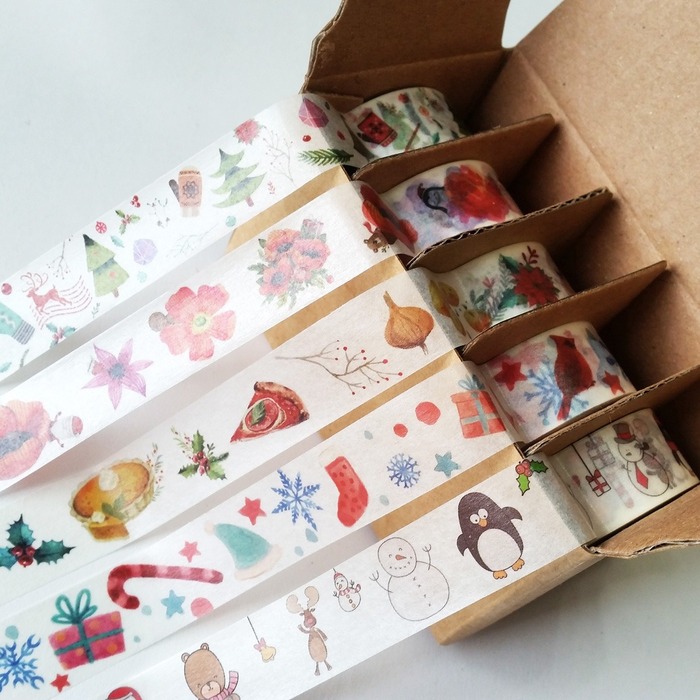 Christmas washi tape gift box US$20.70
($3.39 shipping)
Set of 6 Washi Tapes Goody Bag US$22.43
($4.14 shipping)
These gift ideas from Asian designers are pretty unique! We hope they've got the Christmas planner in you thinking. Follow our first tip, and begin with a list now!

Seasons greetings! Every day until 12/25, win cash rewards for all your holiday shopping.
Browse gifts by budget, shop personalized gifts, choose from Pinkoi's beloved classics, and give gifts worth remembering!
Let's do this!
► ► 4 Pinkoists Recommended Goody Bags to Get Now
► ► Read: A Few Things that Make this Pinkoi Anniversary Special
► ► 10 Personalized Christmas Gifts to Consider for Loved Ones
► ► 10 Most popular brands from Thailand
► ► How Pinkoi Designers Spend Christmas Holidays 
Text: Melissa