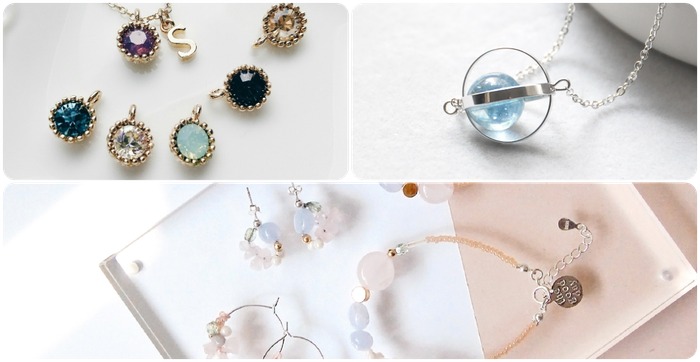 Left: Crystal necklace | Bottom: Rose quartz bracelet | Right: Blue crystal necklace
The last Mercury retrograde of 2017 is finally coming to an end on Dec. 23! It seems like nothing we do is right during this period of time… do you also feel this way? Although this dark time is about to end this year, there will still be three Mercury retrogrades in 2018: Mar. 23–Apr. 25, Jul. 26–Aug. 19, and Nov. 17–Dec. 7.
So how exactly do we survive 2018? We've assembled each horoscope's birthstones—remember to wear them next year and all will be well!
Birthstone: Diamond
What it does: It provides clarity as you move forward in life.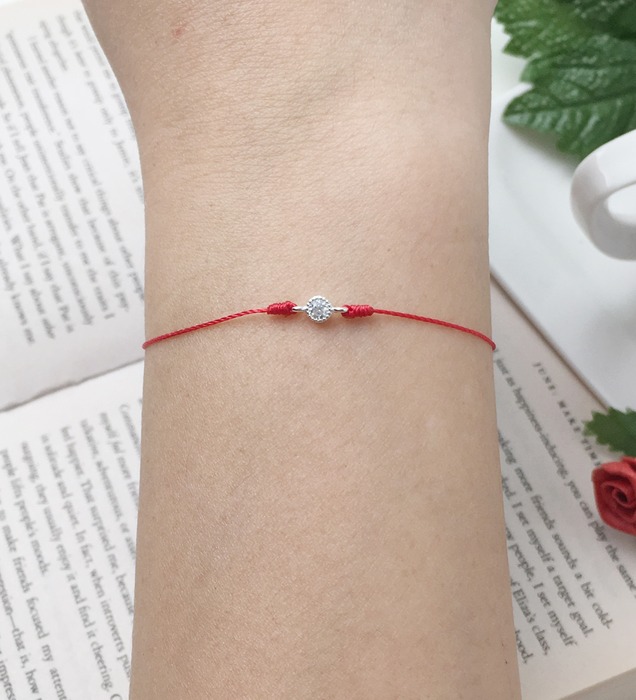 A simple red diamond bracelet will go with whatever outfit you have on, not to mention bring you luck!
♡ You may also like these: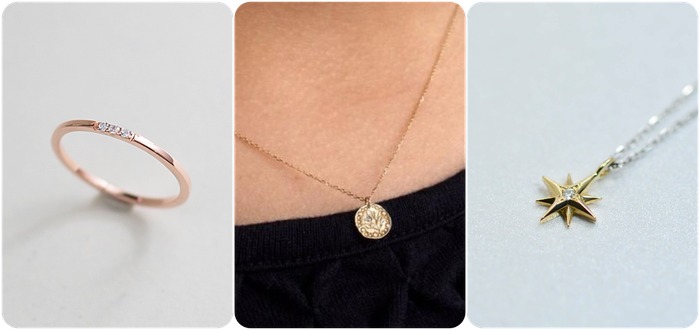 Left: Rose gold plated diamond ring
Center: 18K diamond gold necklace
Right: 18K diamond star necklace
Birthstone: Emerald
What it does: Your sensitivity and passions will be partnered with better standards.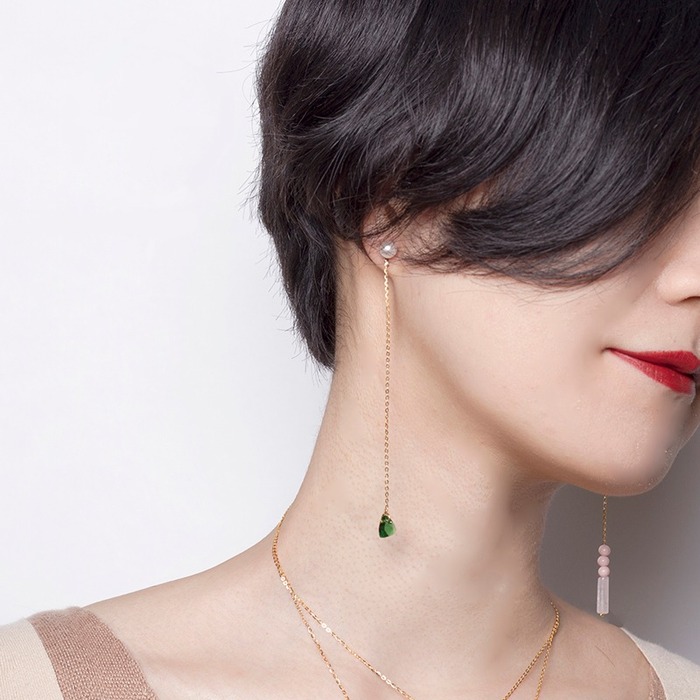 If you have an eye for elegance, you cannot miss these mismatched earrings that will bring out your inner poise.
♡ You may also like these: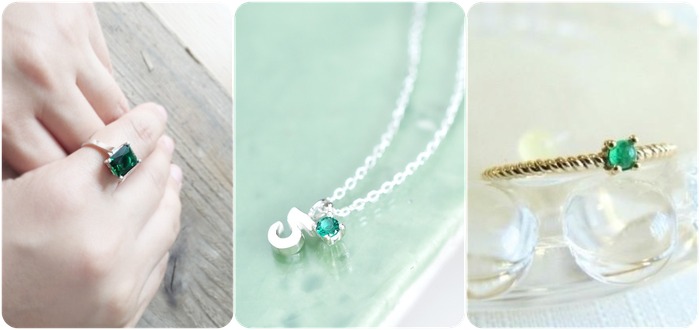 Left: Emerald silver ring
Center: Number & emerald birthstone necklace
Right: Twisted emerald pinky ring
Birthstone: Pearl
What it does: It fills you with a sense of calm between your duality.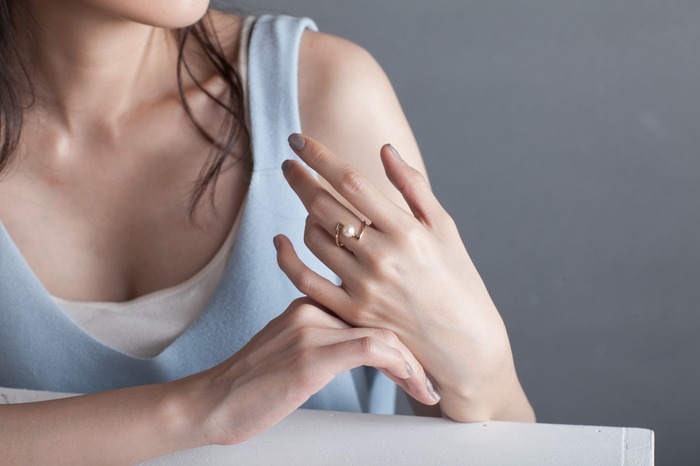 A well-designed pearl ring can be young, fun and modern like this one, and it also elevates your outfit.
♡ You may also like these: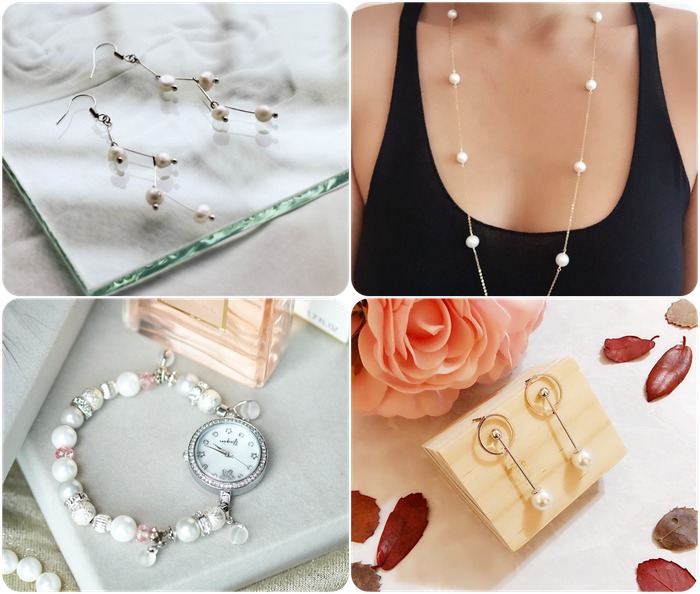 Top left: Pearl earrings in vine shape
Bottom left: Bracelet watch with pearls and crystals
Top right: Pearl long necklace
Bottom right: Minimalist pearl earrings
Birthstone: Ruby
What it does: Protects your feelings so you can be fully yourself.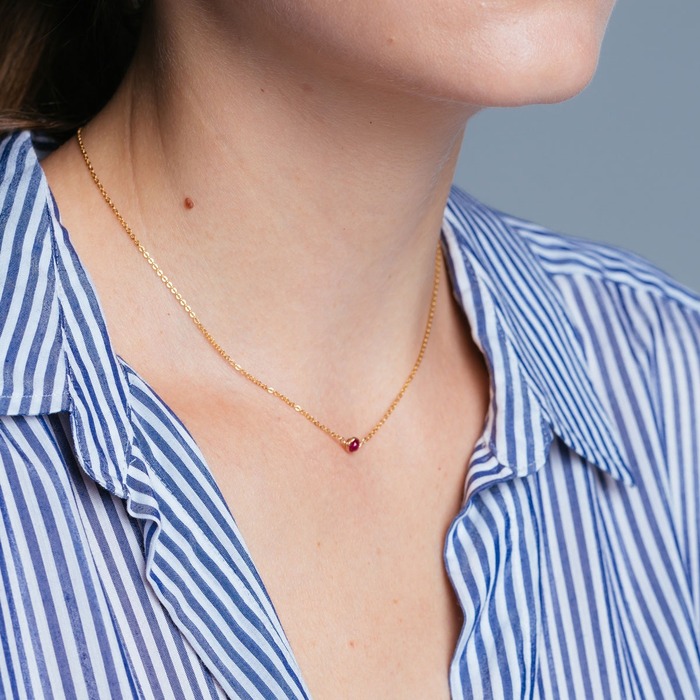 A dainty little ruby necklace can accentuate your neck and collarbones, making you a little sexier than usual.
♡ You may also like these:

Left: Ruby bracelet
Center: Classic ruby ring
Right: Ruby silver necklace
Birthstone: Peridot
What it does: Helps center you and protects your morals.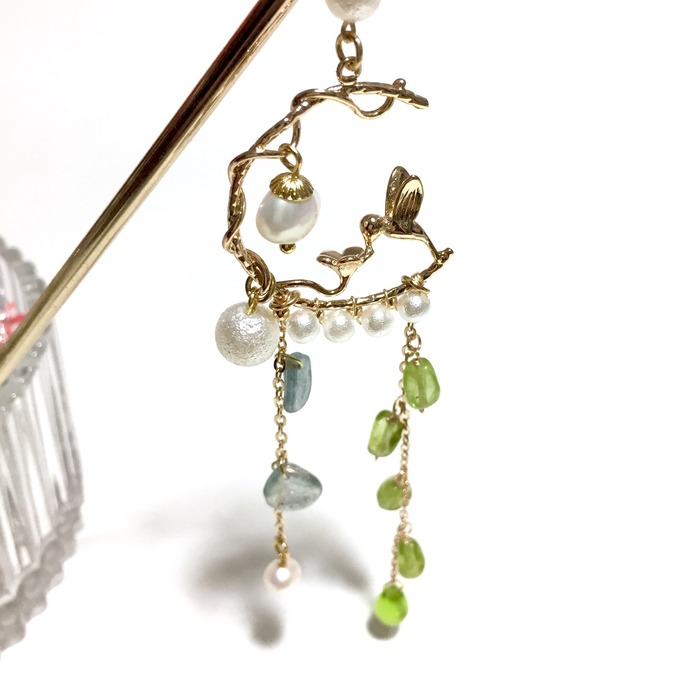 It's not every day we come by a beautiful hairpin such as this! Inspired by the forest and nature, the peridot gems really added some colors to the pin.
♡ You may also like these: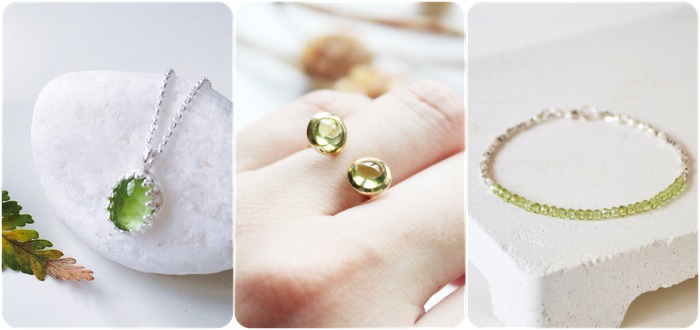 Left: Sterling silver peridot necklace
Center: 22K gold plated peridot adjustable ring
Right: Peridot beads bracelet
Birthstone: Sapphire
What it does: It will sharpen your eye for beauty and details.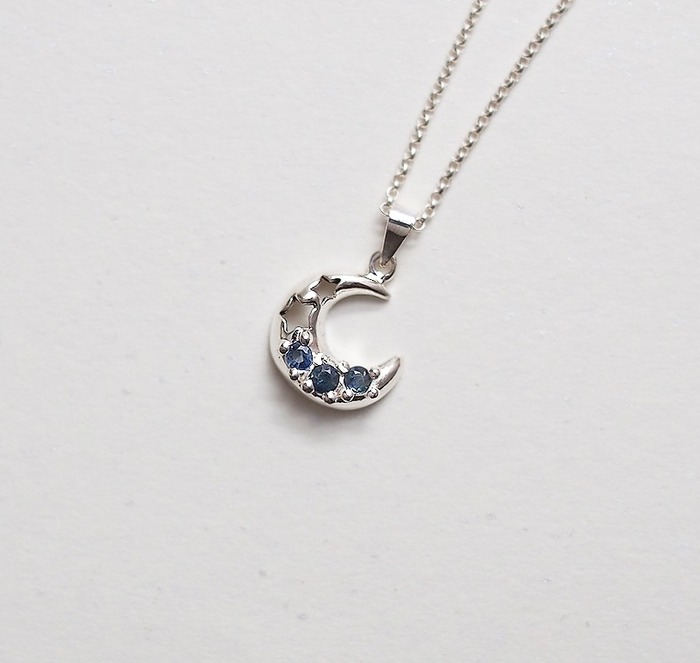 We absolutely adore this moon and stars design encrusted with sapphire stones! The sapphire stones added a touch of mysteriousness but keeping it dainty and lovely.
♡ You may also like these: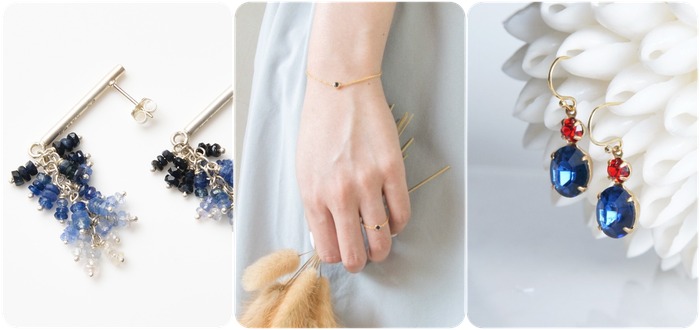 Left: Sapphire hanging earrings
Center: Sapphire bracelet
Right: Sapphire earrings
Birthstone: Opal
What it does: It keeps bad judgment out of the way.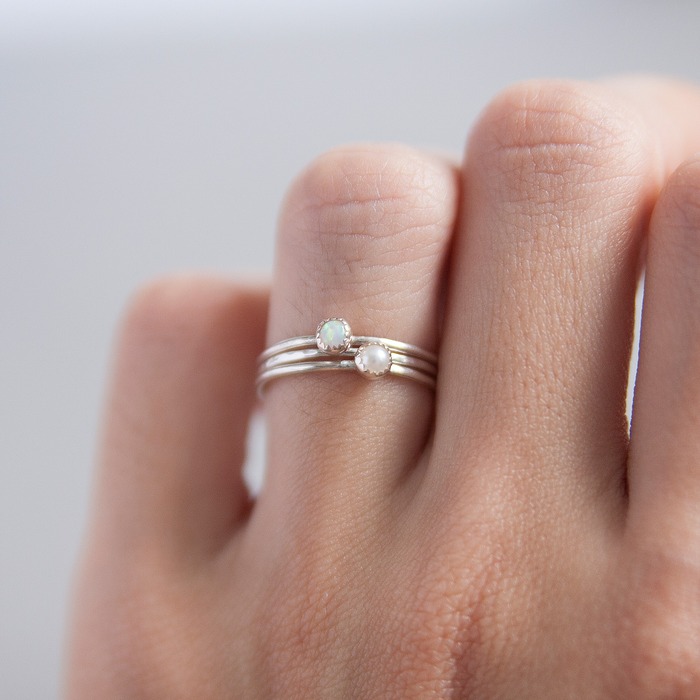 Tiny opal sterling silver ring
A tiny opal ring is perfect for layering more rings on top. Look closely—can you see the different colors as the light reflects on the opal?
♡ You may also like these: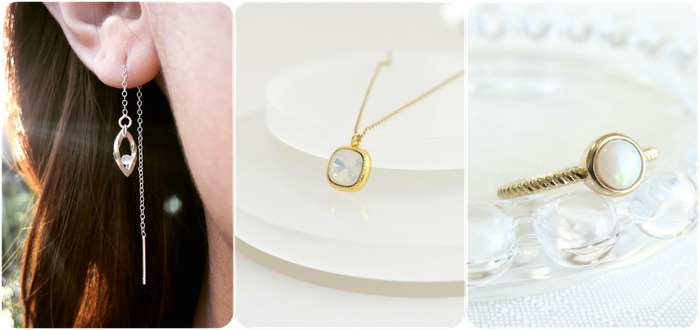 Left: Opal leaf earrings
Center: White opal necklace
Right: Opal twist ring
Birthstone: Topaz
What it does: It takes you out of the fog when you get confused or misunderstood.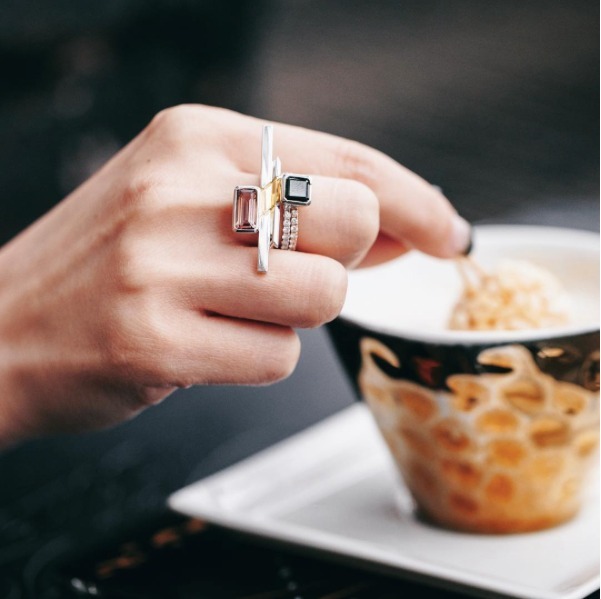 Yellow topaz and tourmaline ring
The different colors of the two stones put together create a sophisticated and low-key style. Now, this is definitely the statement ring we're looking for!
♡ You may also like these: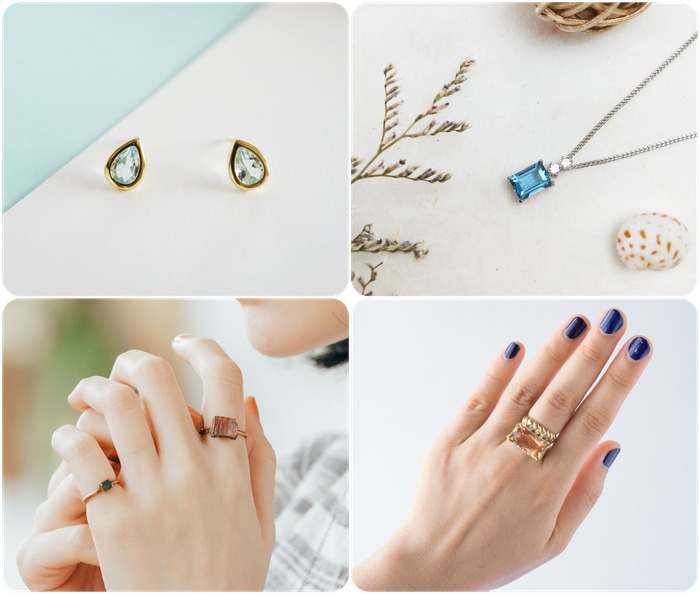 Top left: Blue topaz droplet earrings
Bottom left: Topaz stone ring
Top right: Blue topaz necklace
Bottom right: Imperial topaz ring
Birthstone: Turquoise
What it does: Drives you to pursue all that you desire.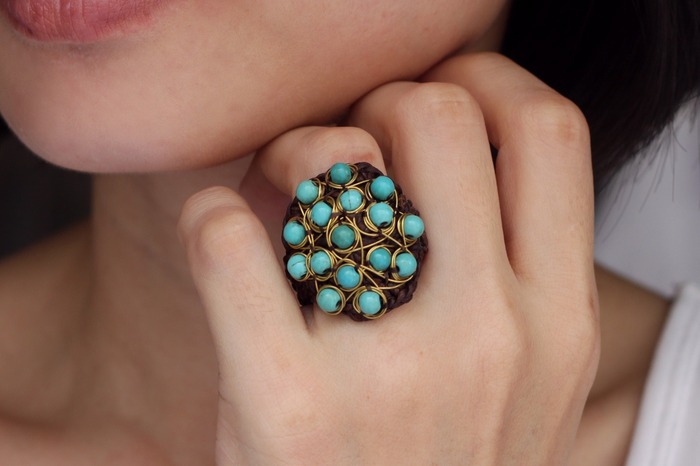 This turquoise knitted ring gives off a raw, natural and powerful vibe. We can imagine you feeling like Wonder Woman when you put it on!
♡ You may also like these: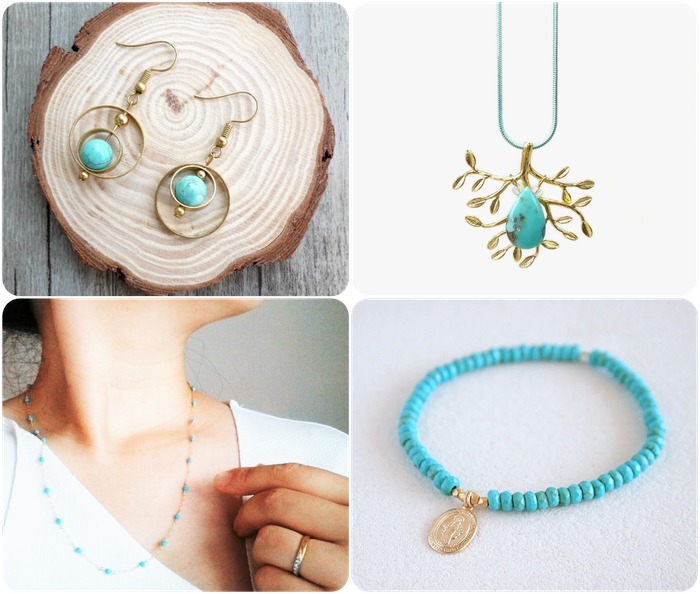 Top left: Turquoise planet earrings
Bottom left: 2-way turquoise necklace/bracelet
Top right: Turquoise tree pendant
Bottom right: Turquoise medal bracelet
Birthstone: Garnet
What it does: It will open doors of success for you.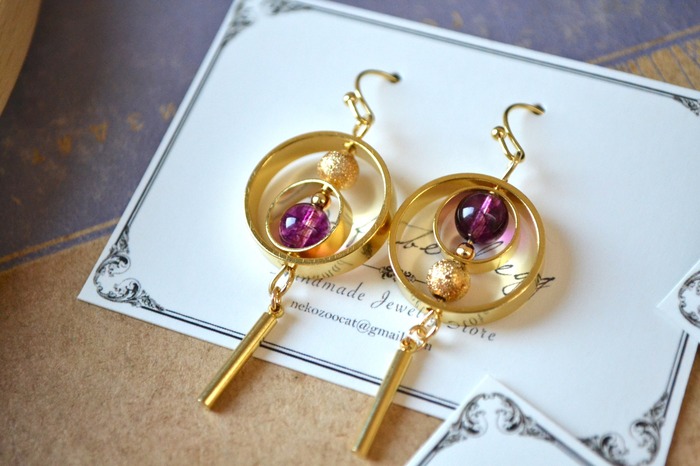 These garnet earrings that look like revolving planets will spark that magic within you.
♡ You may also like these: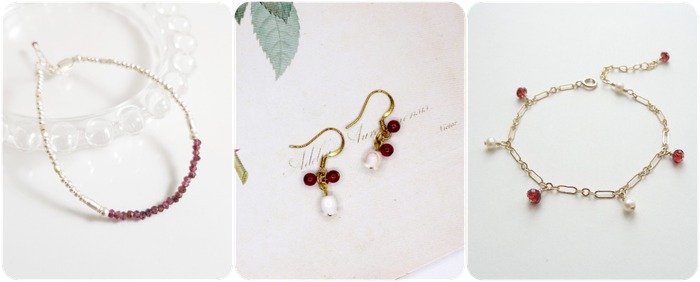 Left: Garnet beads bracelet
Center: Garnet earrings
Right: Garnet and pearl bracelet
Birthstone:  Amethyst
What it does: It will keep you level minded and sensible.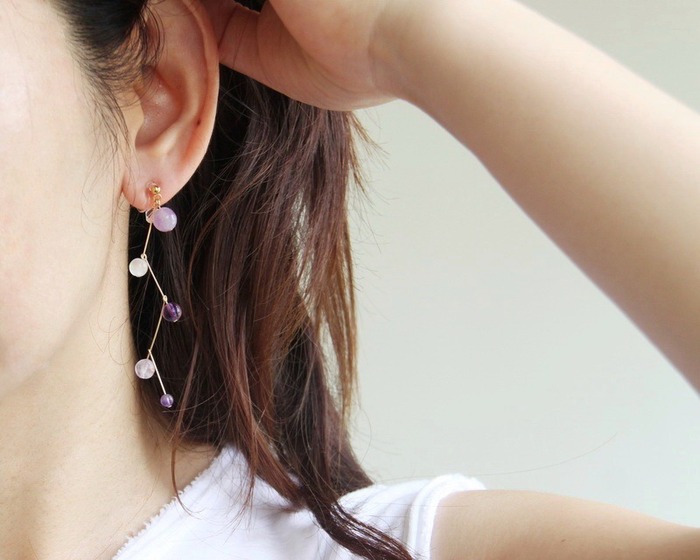 Amethyst 14K gold plated earrings
With the beautiful amethyst gems geniusly placed on the earrings, they look just like a branch of grapes!
♡ You may also like these: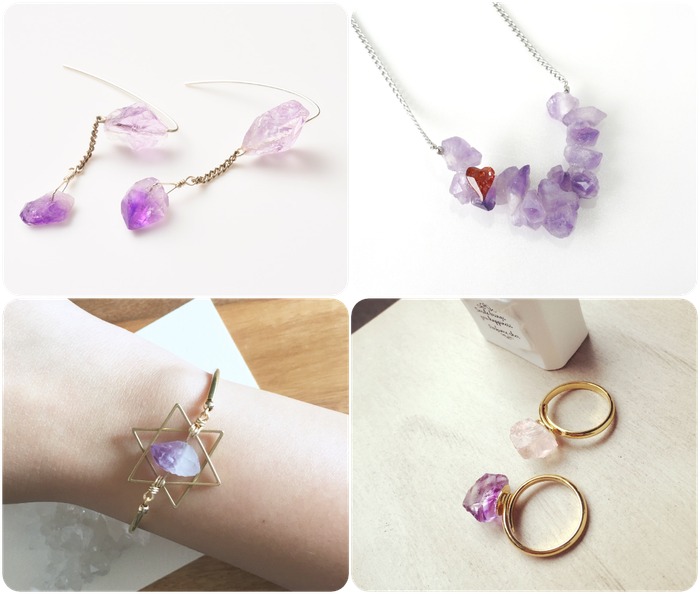 Top left: Amethyst hanging earrings
Bottom left: Amethyst star bracelet
Top right: Raw amethyst stones necklace
Bottom right: Amethyst gemstone ring
Birthstone:  Aquamarine
What it does: It helps ground you to the natural reality.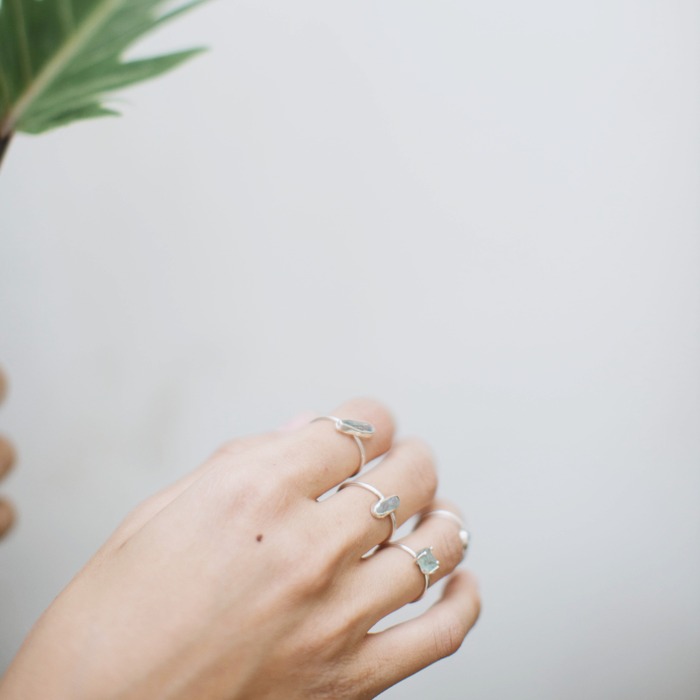 The soft blue of the aquamarine stone beautifully portrays the romantic of a Pisces.
♡ You may also like these: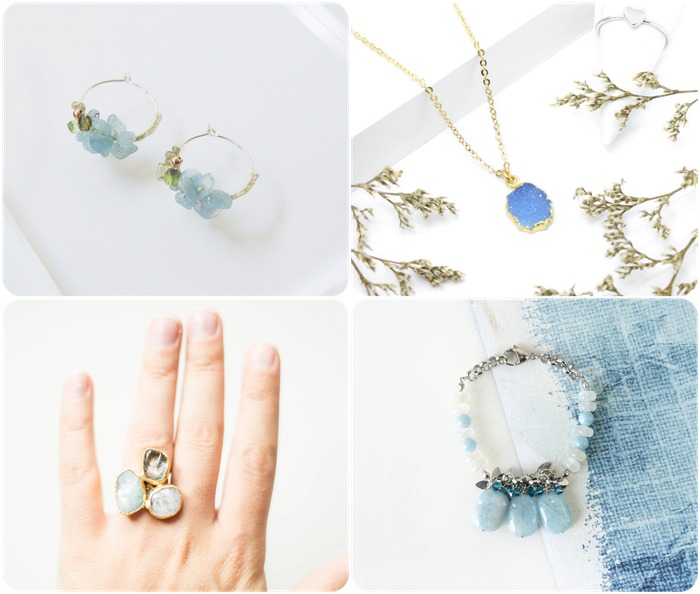 Top left: Aquamarine earrings
Bottom left: Aquamarine gemstone ring
Top right: Aquamarine brass necklace
Bottom right: Aquamarine and moonstone bracelet
Did you find your perfect birthstone accessories? Here's to wishing all your dreams come true in 2018!
More Gems to Choose From
► 7 Gemstones and Crystals to Boost Positive Energy
► Which Gemstone Should I Wear? Find the Right Jewelry for any Occasion
► Featured Shop | Tree Craft Diary Gemstone Jewelry
► Featured Shop | uruguruGlass's Crystal-like Designs
► Glitter Your Way through the Holidays! 5 Ways to Sparkle and Shine
Text: Litta