No trick or treating, but a bunch of eye candies and mind-boggling ideas! Halloween in Japan is now a thing—a huge thing. Watch pumpkins and ghosts fill up the stores and fully-dressed up crowds congest Shibuya in Tokyo on the week of Halloween. Just how is it celebrated in Japan? We think it's fair to say you can expect cuteness, weirdness and over-the-topness as you'd expect from anything creative in Japan. Perhaps some of these are ways you prefer to party for Halloween, too!
1. Dressing all-out in group costumes in Harajuku and Shibuya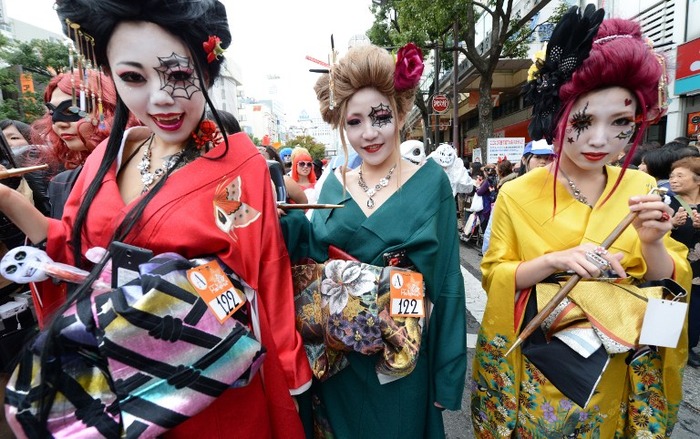 Source: People's Daily Online
Traditional geisha costumes, Pixar characters, Nissin ramen bowls… Come one, come all! It's the land of manga, lolita and cosplay. We don't expect anything less.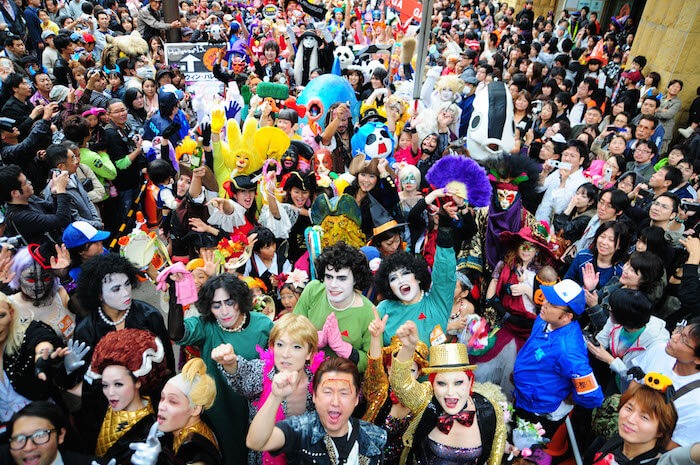 Source: Japoland
2. Halloween Pepsi, Conan and Disneyland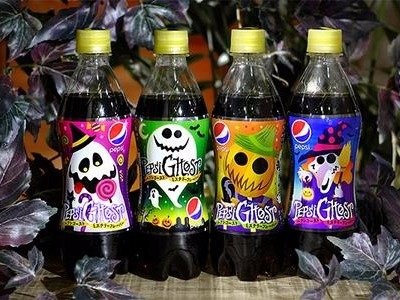 Source: Business Insider
Of course it's the big corporations that's been planting the seeds for jack-o-lanterns and Halloween parties in Japan. Thanks to them, the Halloween spirit is everywhere, and you can see beloved anime characters in Halloween costumes!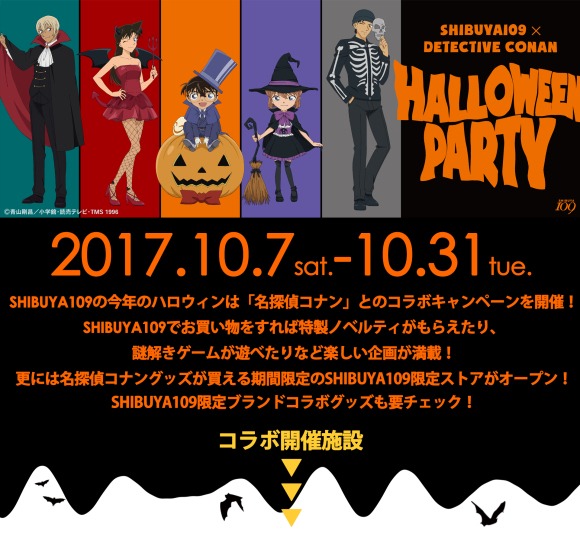 Source: Japan Today
▲ Conan from "Case Closed" anime in Halloween mystery campaign at Shibuya.
3. Minimalistic, zakka style Halloween decorations
On the other side of the spectrum are low key, delicate decorations fitted for crafty or even minimalistic households that want to skip the party but say yes to the Halloween spirit.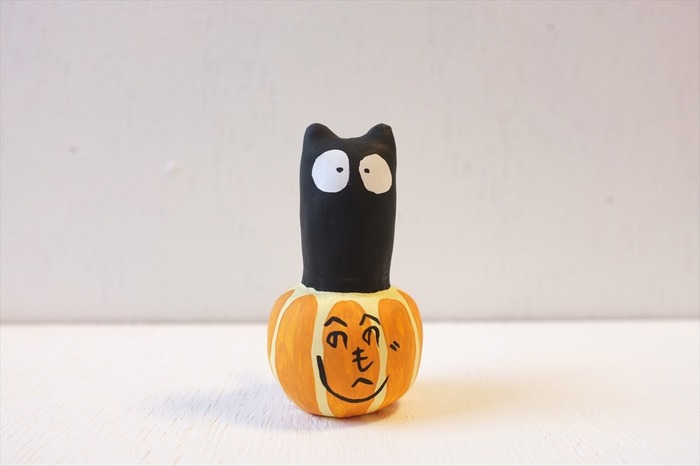 ▲ Black Cat and Henohenomoheji Pumpkin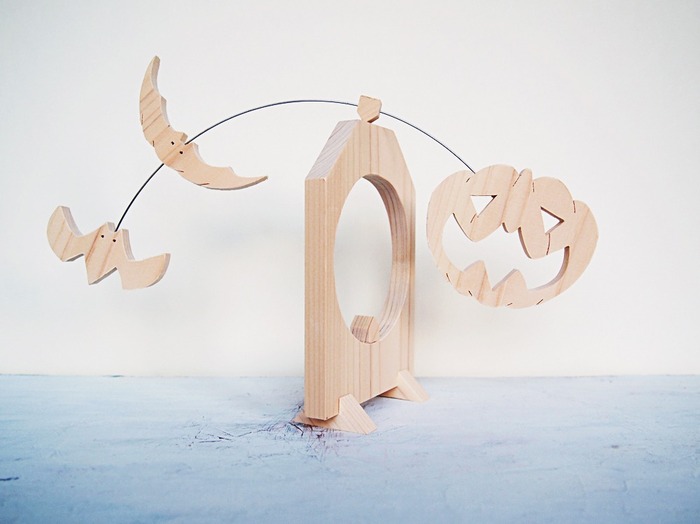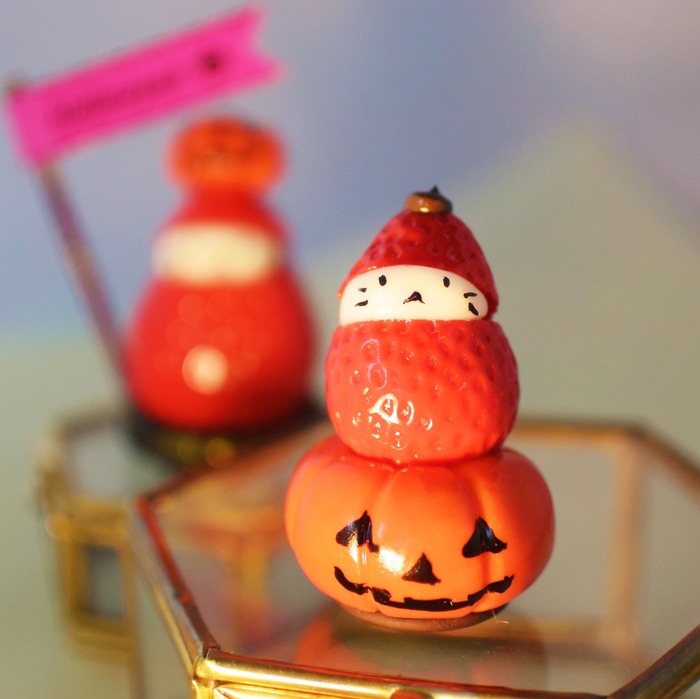 ▲ Strawberry Riding Jack-o-Lantern Decor
Everything from the "henohenomoheji" face made up with Japanese characters to handmade wooden crafts to adorable cat in costume gives a distinctive Japanese craft flavor. We love it!
4. Cuteness overload
Hello Kitty definitely celebrates Halloween. For some, the season is about sexy costumes; for many, it's a creative outlet for all things cute, innocent, and extra kawaii.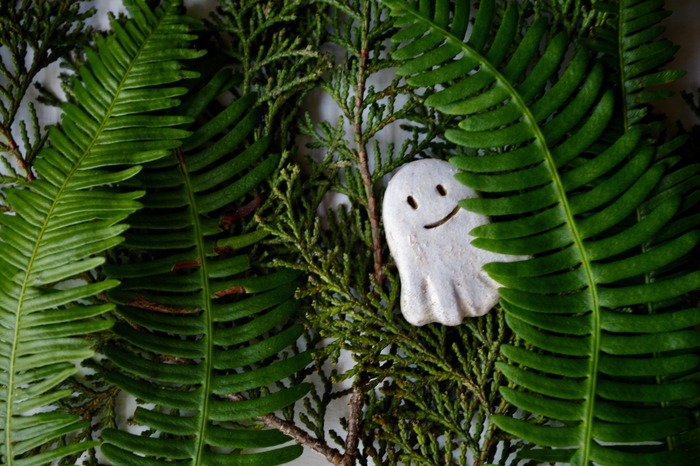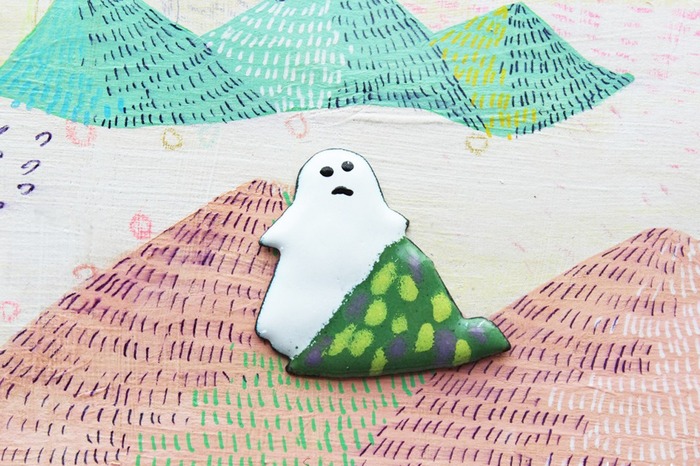 Just why a ghost would come swishing down from a green grassy mountain, we really don't know, but it's the perfect balance of weird and cute.

▲ Astonishing deals happening at Pinkoi Anniversary now
5. Putting a costume on everything
Pusheen in unicorn costumes, shibas in cat costumes… you know everything cute from Japan gets to dress up in costumes pretending to be something else. It's not a Japanese costume, but it's very Japanese!
Cats dressed up as cats: this is a very philosophical costume.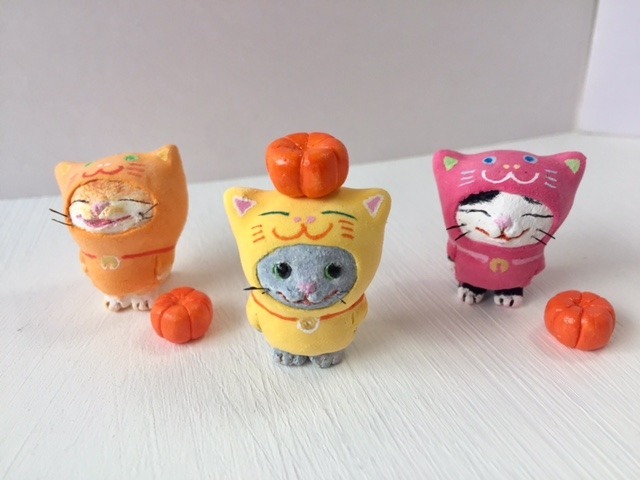 ▲ Cats in Cat Costumes (with limited time pumpkin add-ons)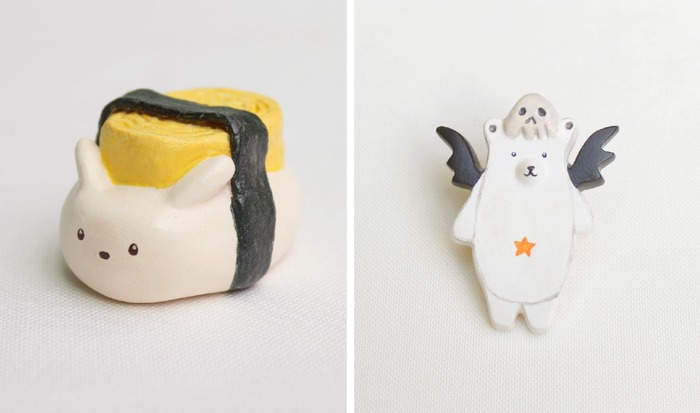 Rabbit pretending to be sushi. Polar bear pretending to be the devil. What's next?
6. Sweet, sincere holiday greetings with ghosts and witches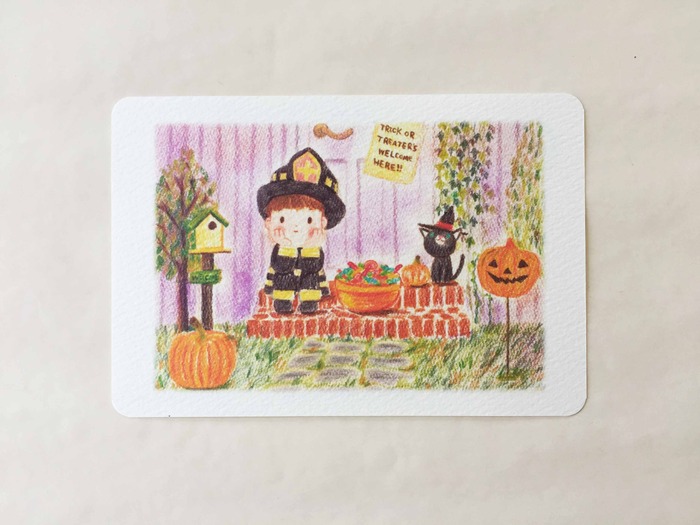 ▲ Waiting for Halloween Postcard
Remember Miyazaki's Kiki's Delivery Service? Ghouls and witches are supposed to be sweet and friendly and would greet you on a broom! At least, it's often so in Japanese stationery which really are sincere season's greetings.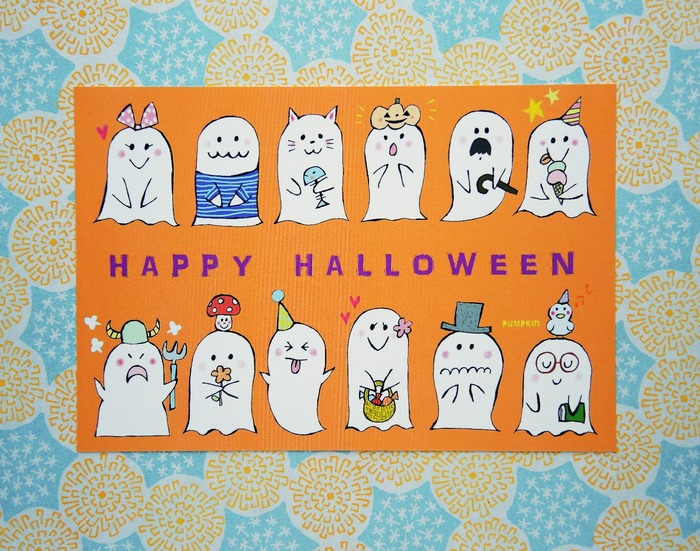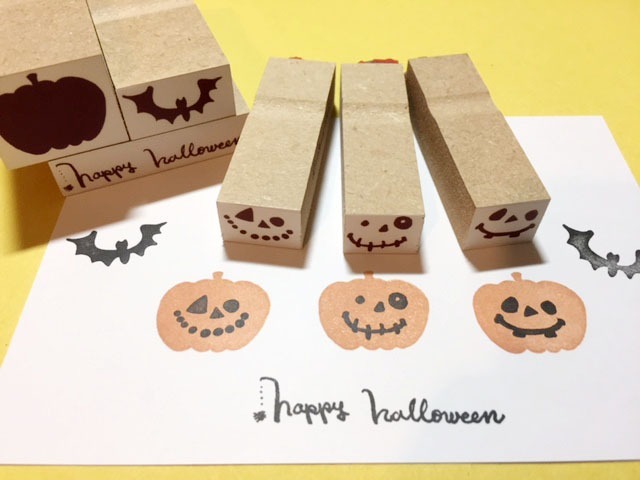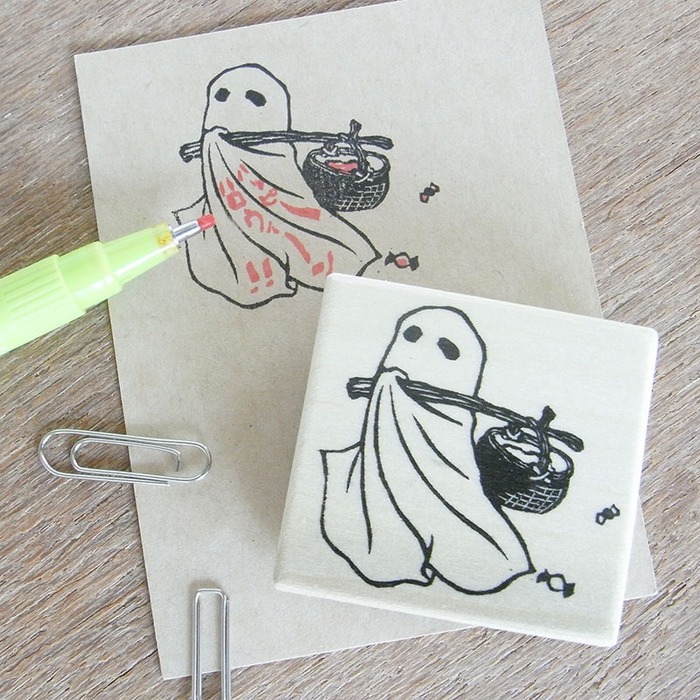 ▲ Wandering Ghost Rubber Stamp
Don't forget to add a touch of ninja and manga.
7. Halloween bento, Halloween phone case, Halloween tableware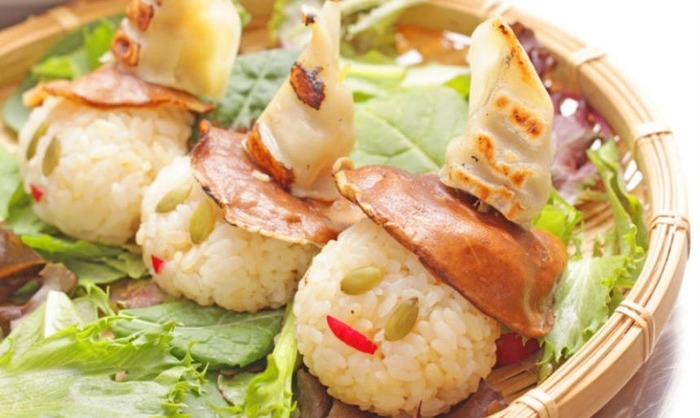 Source: All About Japan
Seasonality is deeply ingrained in Japanese aesthetics. Cherry blossoms in spring, hydrangea in summer, maple leaves in autumn—Changing our everyday objects to fit with the season is a way to fully appreciate both nature and our mundane human lives. Well, seasonal seems to include the Halloween season now!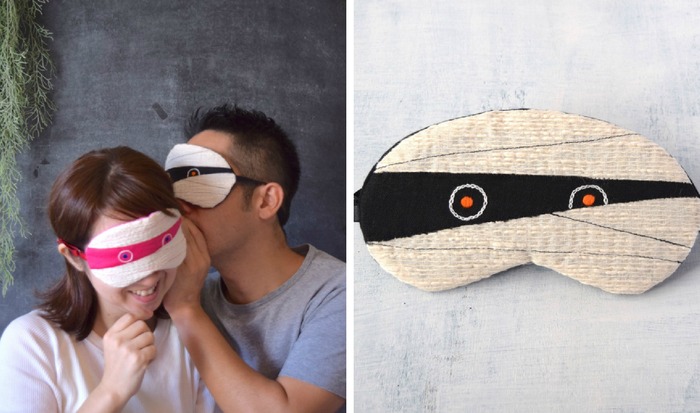 Pillow talk is not the same when you can be a lovely mummy couple.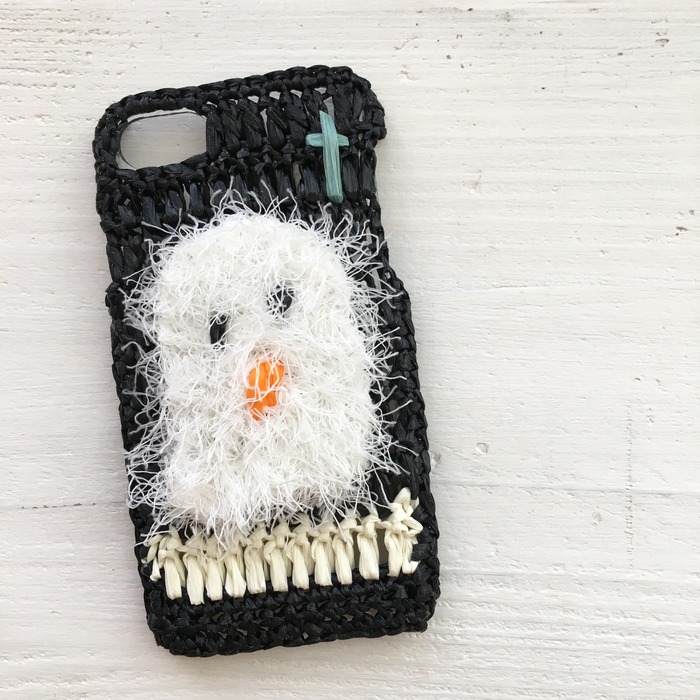 Such a ghastly interpretation of everyday objects like the phone case really make our hair stands on ends!
Like many other things in Japan, Halloween has taken on its own life, and we like it! What do you think?

Pinkoi Anniversary is happening now. Pinkoi's Anniversary is about seizing the moment! We should be living for now, not waiting for the perfect moment. It's time to take control of time and to finally seize the moment.
Until 10/31 (GMT+8), all orders over US$45 can get US$3 off, or US$60 get US$5 off.
'Tis the season to be wacky
► ► Cuteness overload this way! 9 adorable Halloween stationery
► ► 8 ideas to complete the look for your Halloween alter ego
► ► October style inspirations: 8 dark & witchy styles to wear all month
► ► Spook up your home with easy Halloween decorations
► ► 8 funny t-shirts to make your hard life easier
Text: Melissa