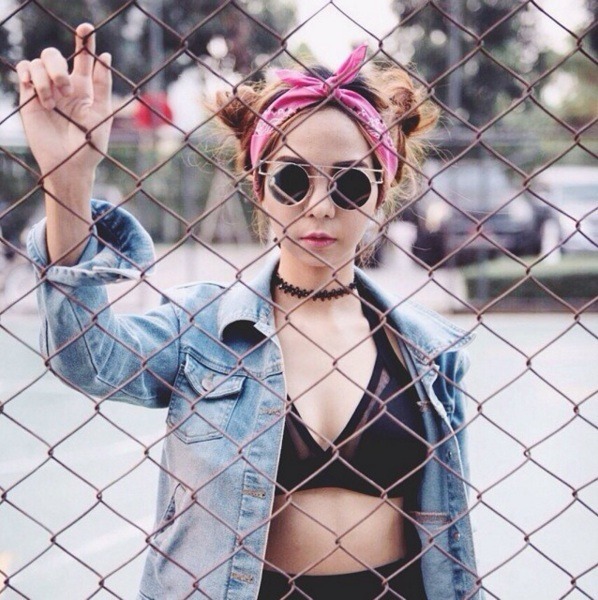 With the perfect swimsuit, there's still one step left before heading to the beach: finding the right cover-ups.
Between walking to your car and dining before and after the beach, we need something to cover up with, but finding the right one could be a challenge: Besides going well with the style of your bikinis, it should also be loose and easy to put on, is not too precious for the sands or water, but suitable for the beach bar or cafe. How will we ever decide on the right piece? Here's how to go at it!
1. Pair with loose top
A top goes well with both one-piece swimsuits and bikinis. It's not too much cover, and versatile in style.
Good for: no extra spending (you probably own a piece like this!), versatile styles, still shows off your swimsuit
Woven shirt
Dig up a gauzy cotton shirt from your closet and you'll never worry about cover-ups again! A button-up with collars will make you extra sophisticated: Leave it open or button up a few, tie up at the waists… you can customize the look.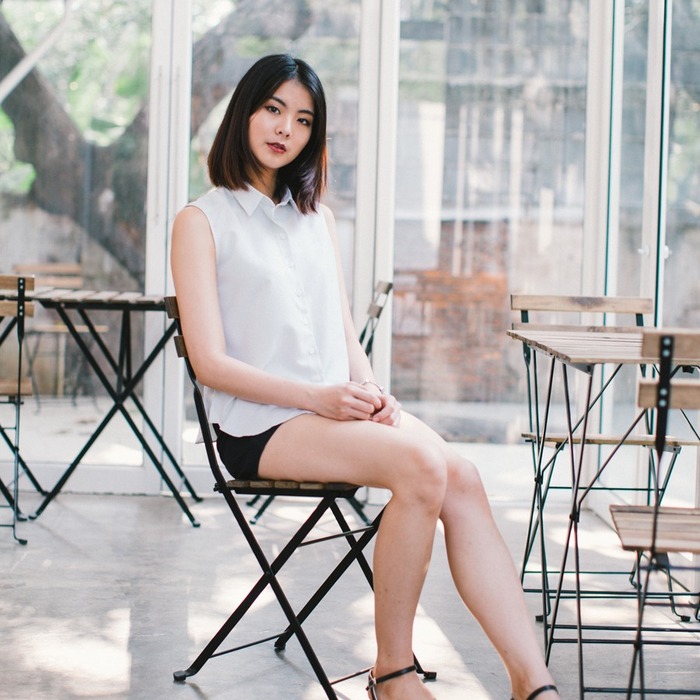 Sleeveless Collared Shirt from Issara
Cut-out top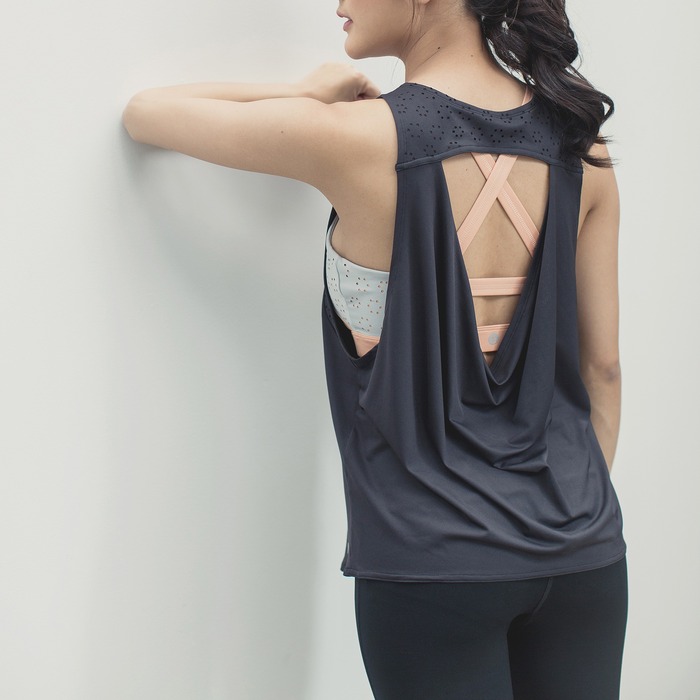 Wing Beat Cover Loose Tank from Waking Bee
Good for the gym and for layering, your stylish cut-out top has a place at the beach as well. Pair a solid color with a patterned swimsuit or vice versa.
Kaftan top
 
Kaftan Top from 6th February
The elegant kaftan gets young and chic in a short top version!
2. Loose bottom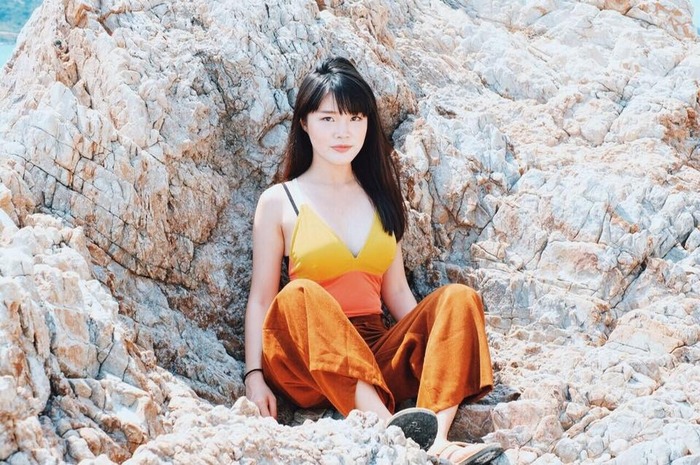 Macaron One-piece from Daydream
Cover up your hips if you'll be heading to the cafe or if you'd rather show off other parts of your body.
Good for: sitting in public spaces, sun protection, shifting temperature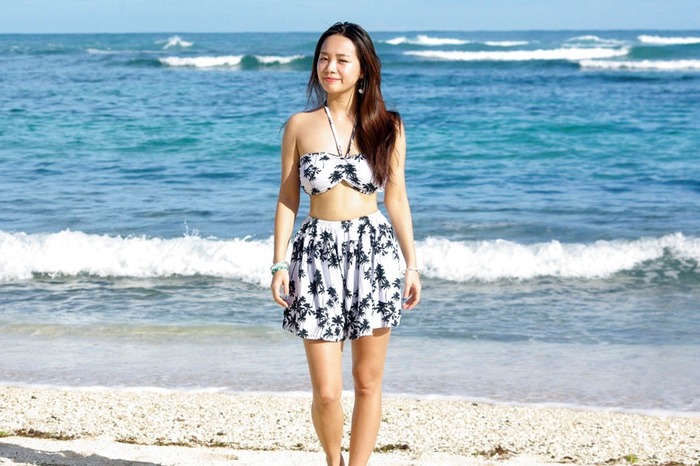 Stretch shorts from Blue Waters
3. Large scarf or sarong
Top or bottom? Cover the swimsuit or let it shine? A sarong or large scarf will give you maximum flexibility for whatever you feel like on the beach.
Good for: flexible coverage, doubles as bag or scarf, easy styling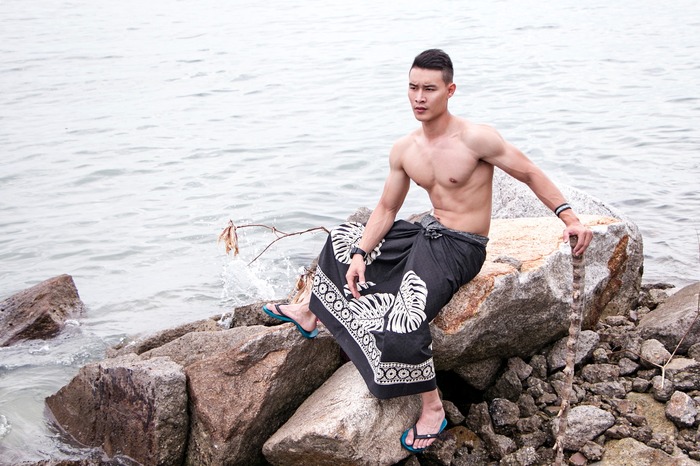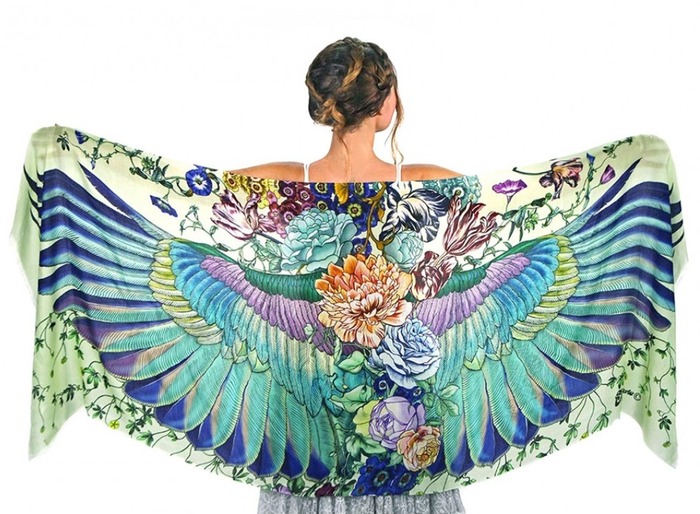 Cotton Scarf from Shovava
4. Romper
Rompers might not be the easiest to pull on or off, but since you're planning to lie around doing nothing anyway, what's a better time to wear this cute and stylish one-piece?
Good for: fashion and style on and off the beach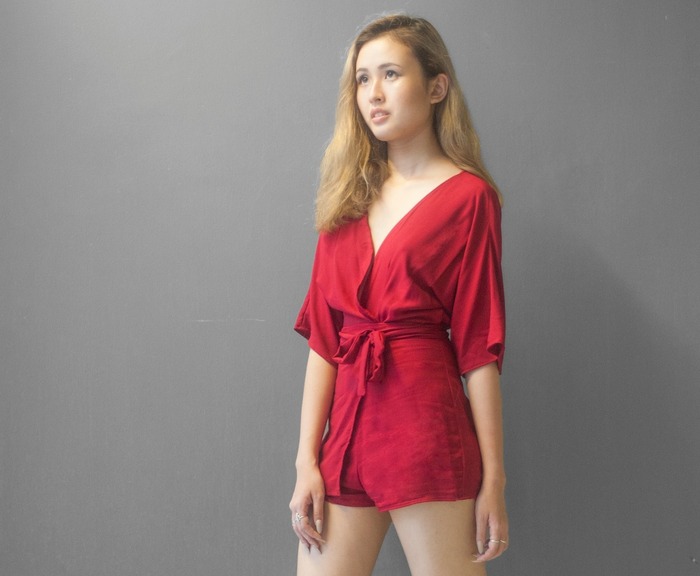 Romper from Kool Hunters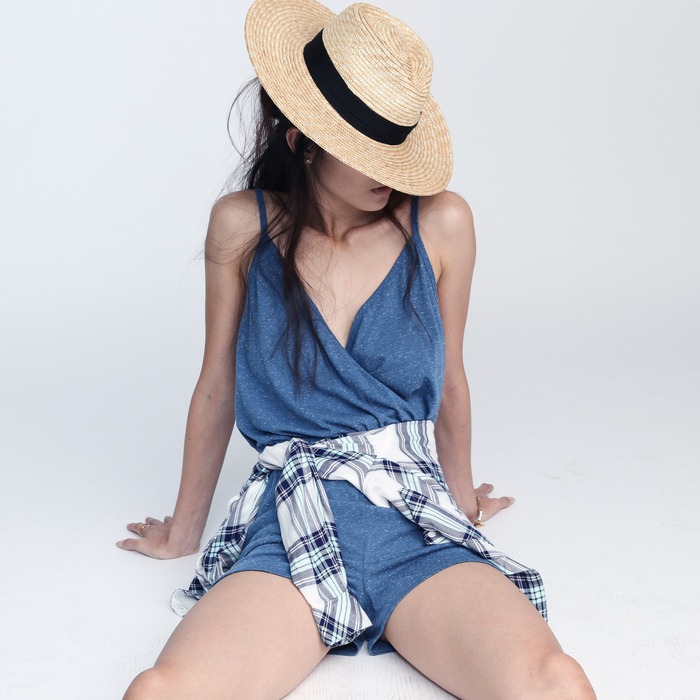 Hermosa Beach Romper from Cash and Puppy
5. Kaftan or cardigan
Another versatile piece that's easy to style is the long kaftan. You can easily throw it on to cover your skin from the sun, but it's light and flowy enough to maintain a beach feel. With a cardigan or a poncho-style cape, you don't need to worry about hiding your swimsuit either.
Good for: shade from the sun, effortless tropical look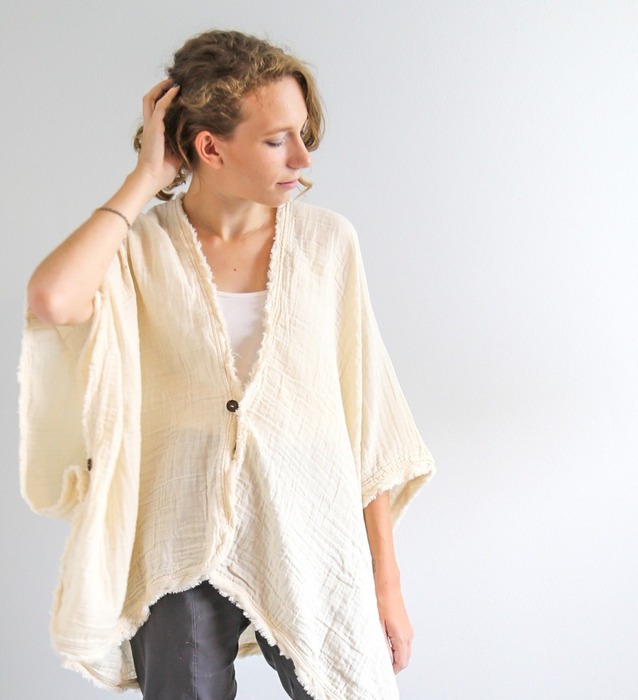 Poncho from Elpis Studio
6. Dress
If you want to substantially cover up and transform into a different look, take a lightweight, flowy dress. It will still make you feel feminine and summer-beachy.
Good for: getting off the beach, easily create a look different from the swimwear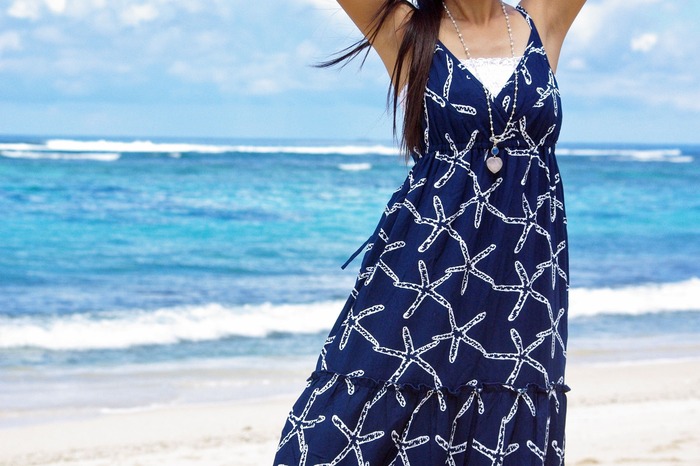 Starfish Maxi Dress from Blue Waters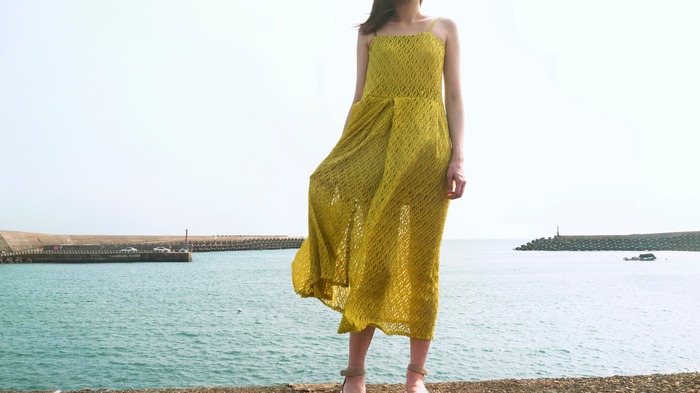 Zooey Asymmetrical Lace Slip Dress from Kimmy Kuo
Get your summer beach outfit ready!
► ► ► Spice up Your Summer Styles with the 7 Color Challenge!
► ► ► 9 One-of-a-Kind Swimsuits to Try this Summer
► ► ► 10 Romantic Summer Dresses for Every Special Occasion
Text: Melissa