Latte, milk tea and cider! Pumpkins, apples and caramel! We love sweet fall drinks and the wide range of fall flavors. The jury is still out whether Maple Pecan Latte tastes better than the PSL, and we, for one, don't really care whether it'll snatch the Pumpkin Spice Latte's iconic status or not.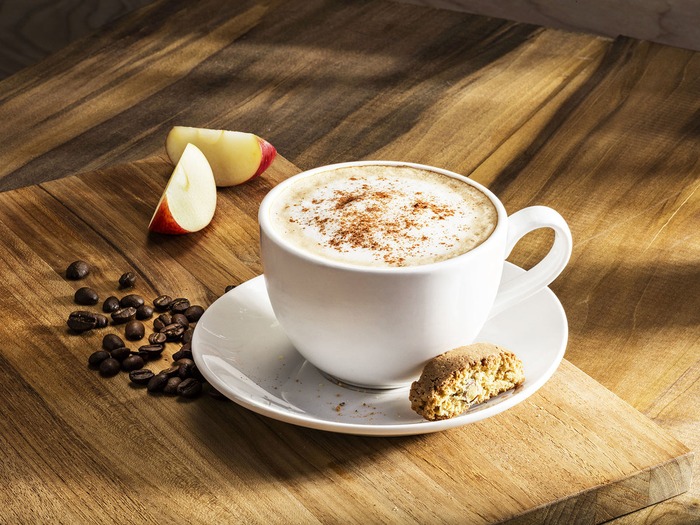 Olive Garden's Caramel Apple Butter Latte. Source: Olive Garden
Olive Garden is disrupting the scene with Caramel Apple Butter Latte, and even Starbucks in China and Japan have their own featured fall drink flavors, so why limit our imagination to the pumpkin spice latte versus maple pecan? Here's a bunch of fall flavors to get excited about!
But of course, we had to start with the MPL (Maple Pumpkin Latte!) everyone's talking about.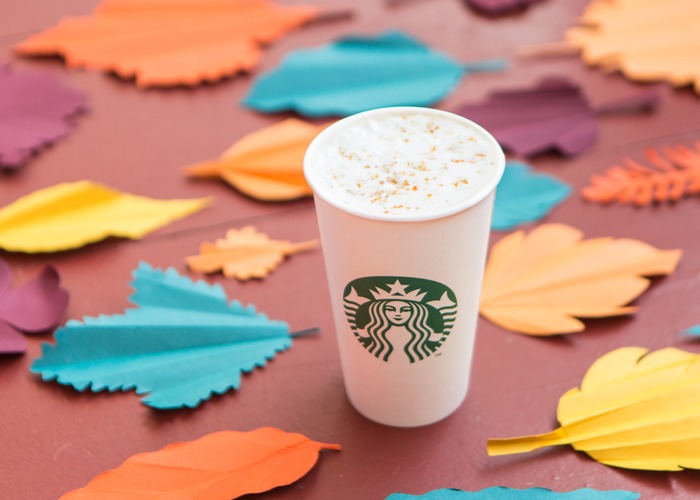 Source: Starbucks
Maple pecan sounds like a good ice cream flavor in any time of the year, and while Dunkin' Donuts announced it first, at Starbucks, it is maple syrup, pecan and brown butter flavors swirled with espresso, resulting in a slightly smoky and a heavier taste than the pumpkin spice latte.
The orange and white sugar toppings are meant to revoke images of falling leaves, although they look a bit sodden and dispirited in our drink.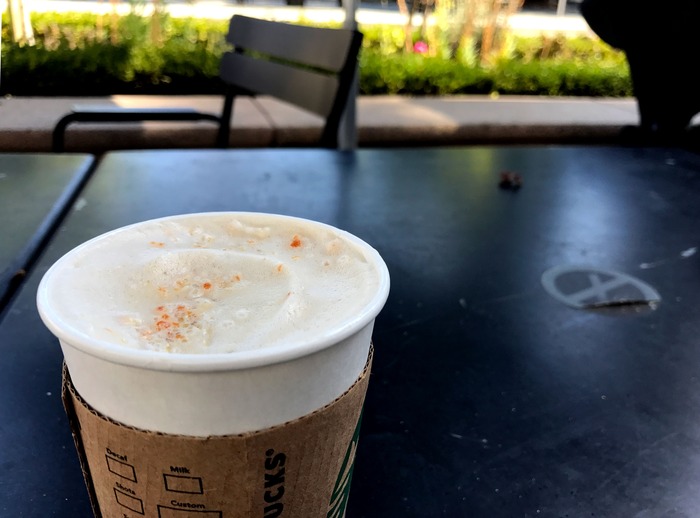 We're already thinking of the Chestnut Praline Latte. This drink from an older Starbucks holiday menu suits us just right. It is creamy, earthy (chestnut and praline—double the nuttiness!), mellow and comforting. The praline crumbs add just the right amount of aroma.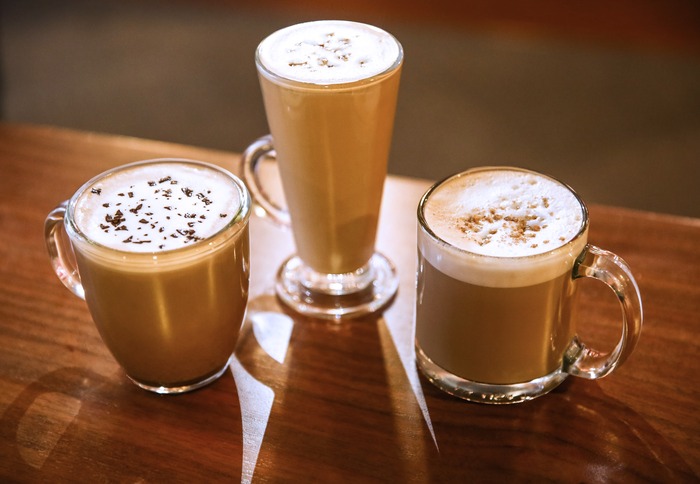 Chestnut Praline Latte on the right. Source: Starbucks
Pumpkin Spice Latte has also been introduced in Starbucks Singapore, but check out what's in Starbucks China and Japan.
In Japan, almond milk and granola frappe is brightened up with beautiful dried fruits, hinting at vibrant fall colors.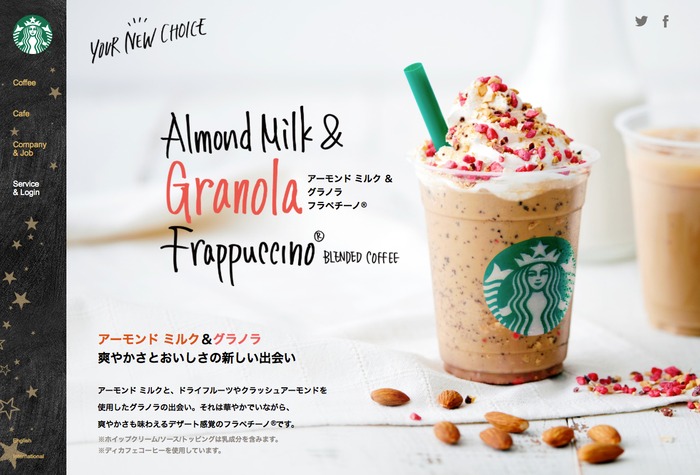 Source: Starbucks Japan
In China, there's naturally a mid-autumn and tea theme. Osmanthus and cherry with white chocolate sounds delightful for early fall!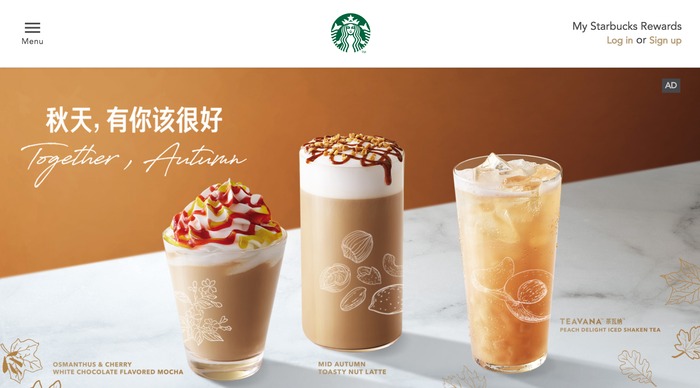 Source: Starbucks China
Which brings us back to the time when Starbucks in Taiwan presented a locally-inspired coffee drink: Lei Cha Latte. Lei cha is the local Hakkanese pounded tea consisting of grains, beans and herbs, making it a nourishing goody for autumn time wellness. Start with black sesame and try grinding some of your favorite grains until you come to a lei cha recipe that suits your liking.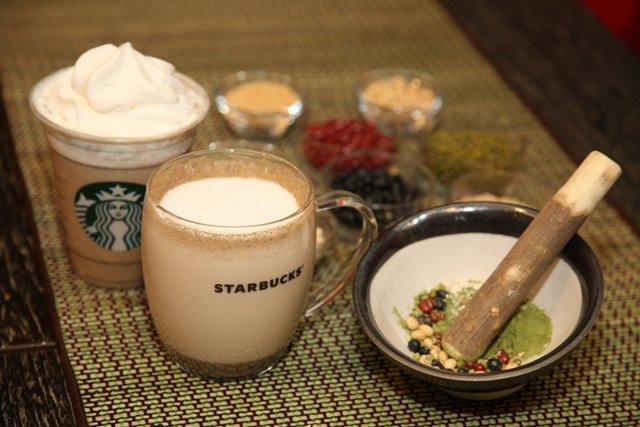 Source: Good Life
Also, there's no blockbuster chain to back us up, but we think oolong and Tieguanyin tea lattes are perfect for fall too. There's a saying that goes, "Drink green tea in summer, black tea in winter, and oolong all year long." Tieguanyin milk tea's popularity in Taiwan has gone off the charts in the past few years; the toasty, complex flavor is the kind of companion you'll want for an afternoon relaxing in the park.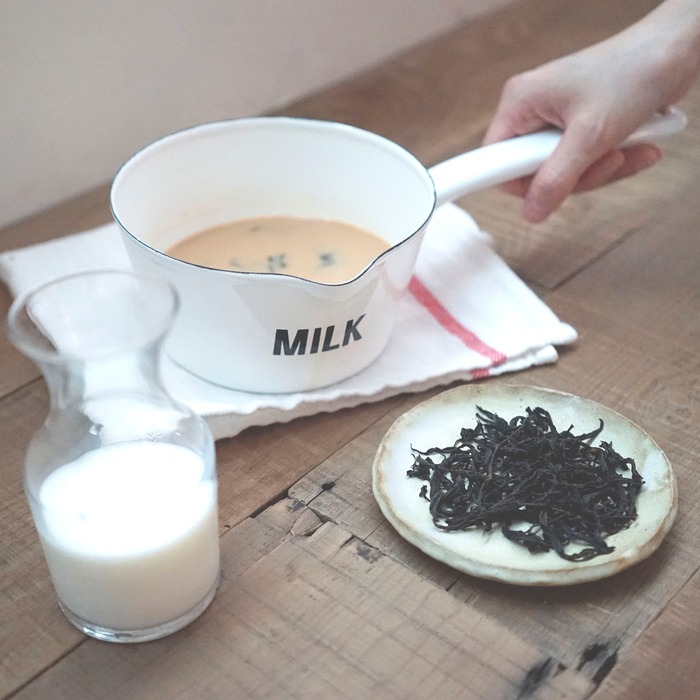 Wolf Tea's "Best for Milktea" Set
With all these fall flavors from west to east and around the world, we'd be busy trying them out at coffee shops and at home to satisfy the sweet tooth.
So, shall it be farewell to the pumpkin spice latte era?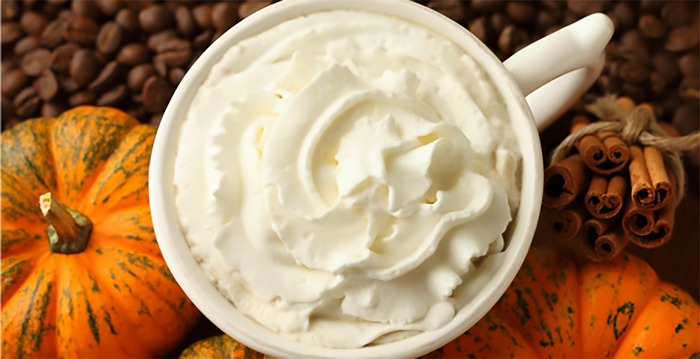 Source: Starbucks
We're all for caramel anything. What about you?
Sweet fall flavor drinks & recipes
► ► Healthy herbal teas for wellness in fall
► ► Nutty or fruity? 4 two-ingredient liqueur cocktails for fall
► ► How to Make Herbal Milk Tea
Text: Melissa