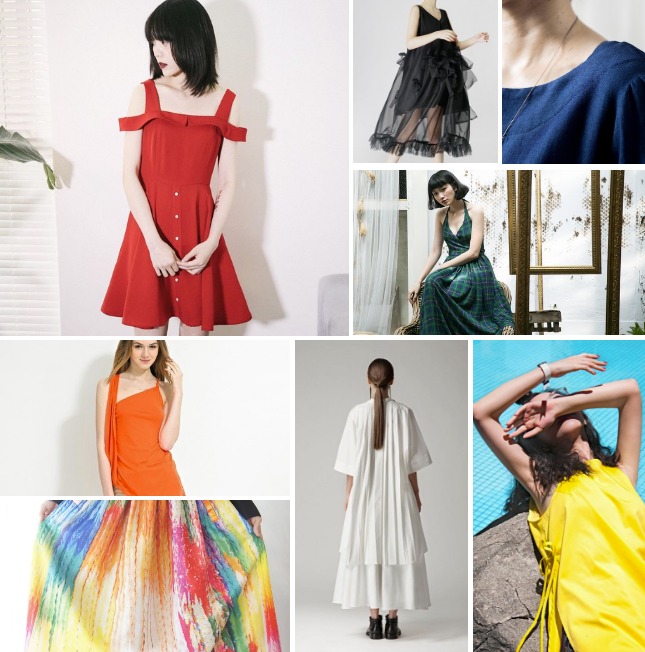 Summer is about going all out in colors. This season, give florals and patterns a break, and take the seven color challenge! Choose one color to wear each day as boldly as you can, and give it a twist. From rainbow hues to grayscale, whether it's a color you love or one you usually shy away from, have fun and indulge in that single hue for a day!
? Sweet Red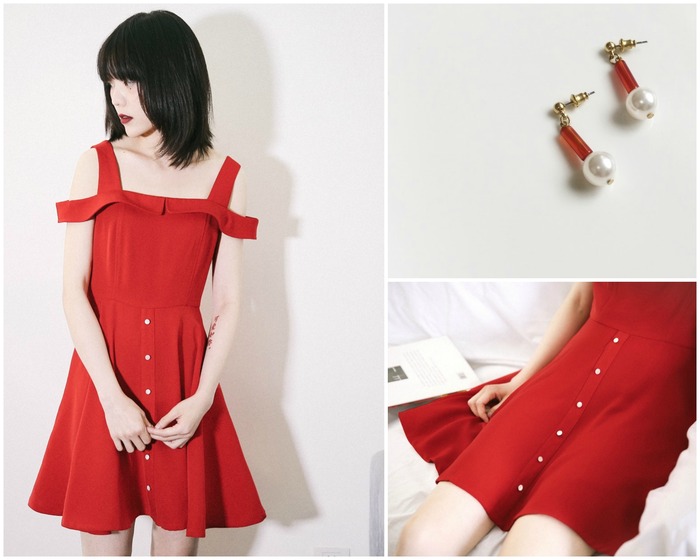 Cold Shoulder Dress | Pearl Brass Earrings
How do you challenge yourself to wear a single color? A dress is the easy answer! For the bold and sophisticated red, add a touch of girlish sweetness with short skirt. Pair with pearls or glass beads that lightens up and give the right amount of shine in this hot season!
? Sophisticated Orange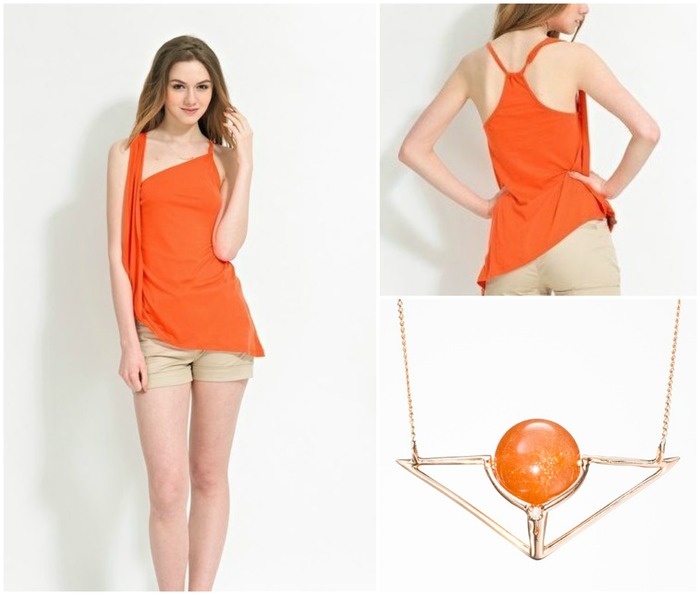 Asymmetric Top  |  Pyramid Necklace
Bright and beautiful, orange is great as a decorative color! If you're worried all-over orange seems too puffy and primary, play it out with sharp geometric cuts that transform this playful color into a planned and well thought-out look. A dash of metal (brass, silver…) cools down the look as well.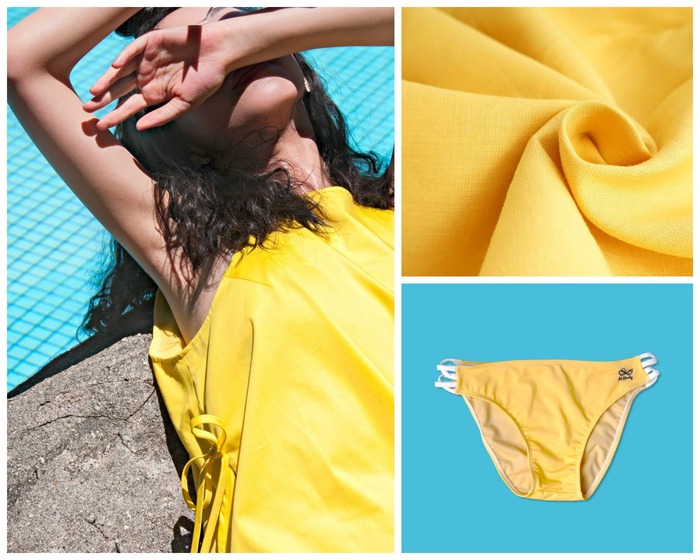 Cape Top |  Linen Skirt  | Bikini Bottom
From bright lemon and canary to low-saturation butter cream, yellow is charming in soft, thin fabrics that create elegant folds and drapes. The shades soften the impression, and the yellow appears more alive and less bulky with your natural movements.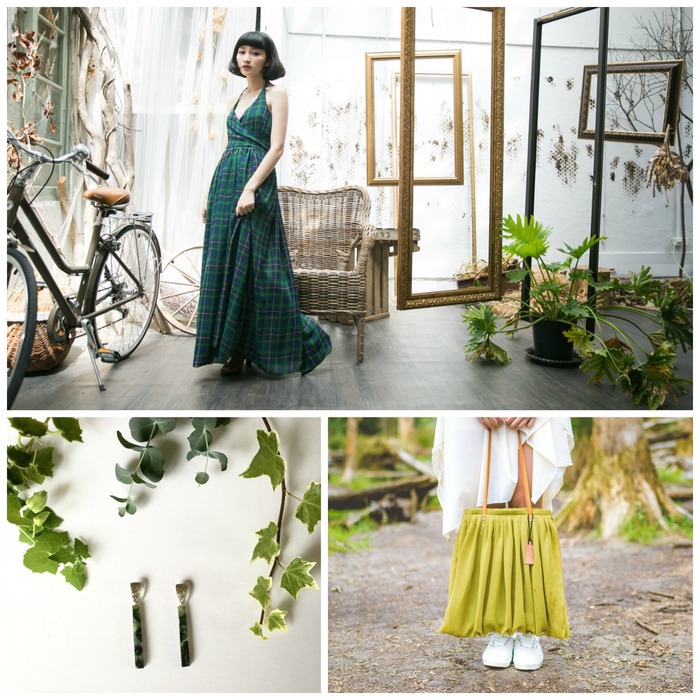 Maxi Dress | Aventurine Earrings | Shoulder Bag
Remember how hard it was to imagine Greenery all over the catwalk? The right green outfit can be really elegant, such as green on a feminine fit-and-flare long skirt. With a forest queen look, it's suddenly less about the color and more about the style, and people will still wonder how you pull it off so well!
?  Natural Indigo Blue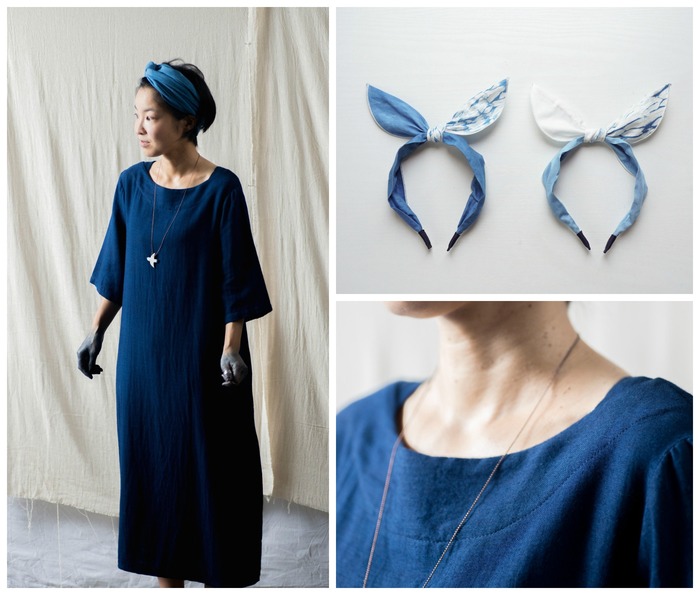 Different from the previous colors, the challenge of blue might be how to wear it without being predictable. Natural indigo dye items are the way to go! Since they are hand-dyed piece by piece, a natural indigo dye dress will be truly unique both in the color and the story behind.
? Alternative Black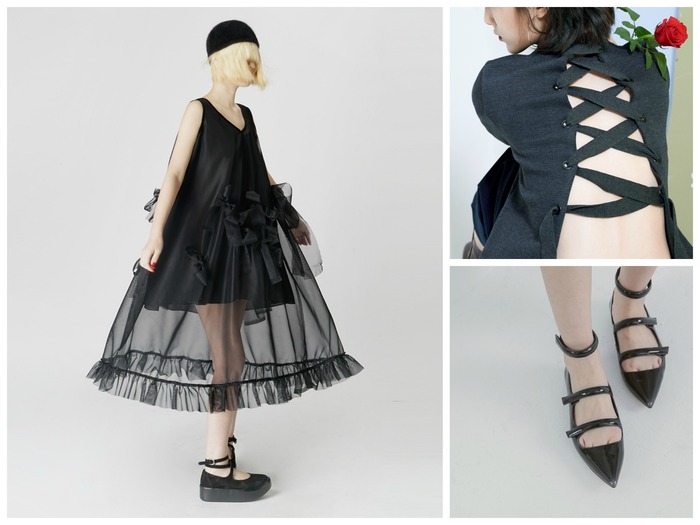 Butterfly Cloak  |  Lace Up Top  |  Strappy Shoes
Instead of the usual blazer and LBD, wear black with an edge! Consider mixed materials like lace, mesh or even PU leather, or incorporate lace-ups to bare skin in unexpected places. This will give your black outfit a real kick and summer flutter!
? Futuristic White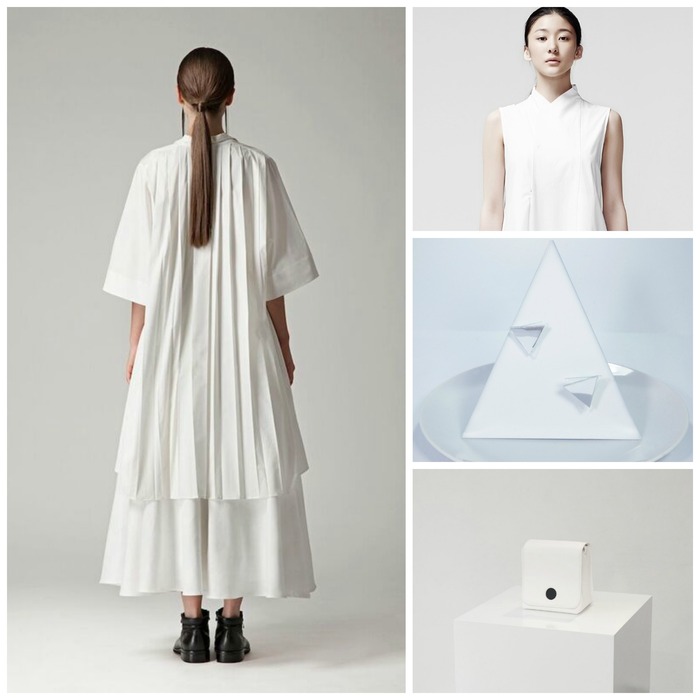 Pleat Back Dress | Dress | Earrings | Crossbody Bag
You probably already have a romantic white summer dress. Go against the flow with a daringly cold white outfit! The style is futuristic with stiff fabrics and minimalist cuts. Don't forget to pull up a sleek ponytail and accessorize with metallics and synthetics.
How will you style up with this 7 color challenge?
Endless styles to try!
► ► ► One of these Trends Might be the One You've Been Waiting For
► ► ► 10 Pieces You'll Love from Thai Fashion Designers
► ► ► 10 Romantic Summer Dresses for Every Special Occasion 
Text: Melissa