Happy Mid-Autumn Festival, and happy Mooncake Festival! Shopping for mooncake gifts is a big event for the Chinese, and this tradition is never out of fashion. Every year, people look forward to the newest for Mid-Autumn gift boxes to gift and enjoy at home. Brands and bakeries big and small will come up with new packaging ideas around the cake, new fillings within the cake, or even creative inedible lookalikes that are actually functional household goods!
Whether you're abroad or home in Asia, these new trendy Mid-Autumn Festival mooncake gift boxes will please your relatives and colleagues!
1. The classic mooncakes: sweet bean or date paste wrapped in crusts
Classic means two things: traditional fillings made of red beans, jujubes or lotus seeds, and the ornate stamp-like pattern carvings on the crust. Whether they are autumn nature-inspired patterns or Chinese blessing characters, these are the essential Mid-Autumn Festival elements!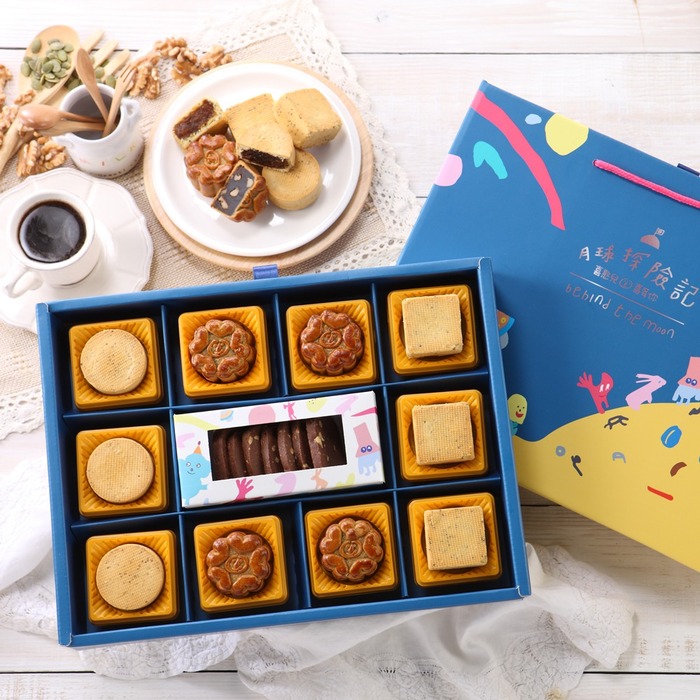 Mooncake staples are always appropriate:
and more—especially when it's made by the children of retardation at Children Are Us Foundation's bakery that so many in Taiwan are familiar with.
✔ Product: Discover the Moon Mooncake Set
2. Other traditional sweets for Mid-Autumn Festival
Other classic cakes to enjoy for the Moon Festival includes flaky egg yolk pastries (dan huang su) with various fillings like bean pastes, taro fillings, pork, and more, but modern twists are more popular than ever now.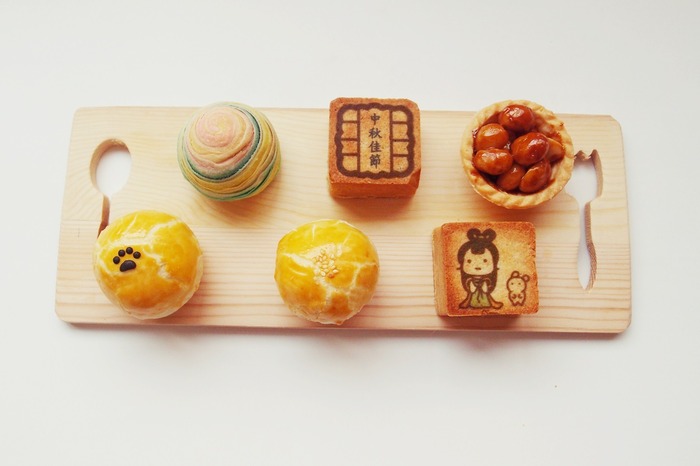 For example, this set contains the classics: Egg yolk pastries with bean paste, taro pastries, pork and egg yolk pastries; and the twists: toffee fruit tart, pineapple cake, rainbow colors and cute illustration design.
✔ Product: Chang'E Invitation to the Mid-Autumn Festival
✔ Inquire for International Forwarding Service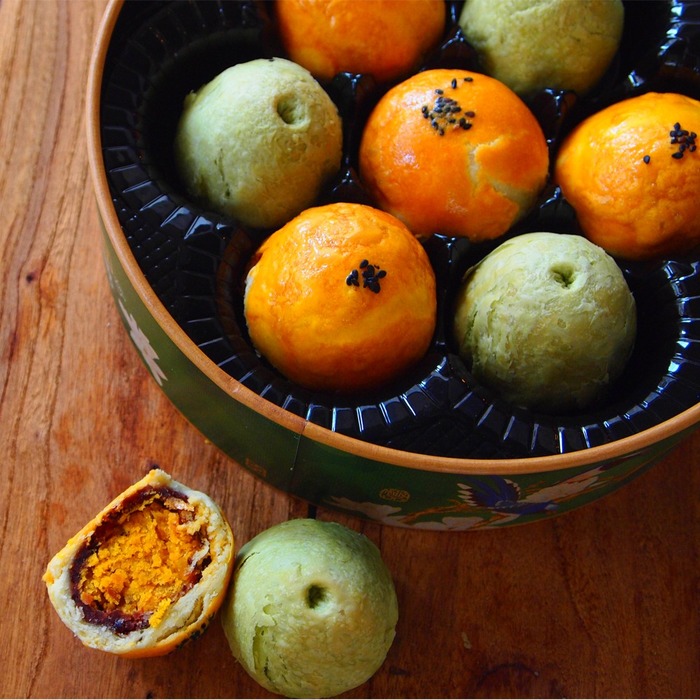 Classics: Egg yolk pastries, a balance of with savory egg yolk and slightly sweet fillings. Twist: Matcha pomelo mooncake in pomelo shape.
✔ Product: 7 Piece Mid-Autumn Mooncake Gift Box 

 
3. Gourmet tea gift boxes to pair with mooncakes
Specialty teas are the perfect pairing for sweet mooncakes and are therefore very appropriate gift options. The pair brings out the best of each other and creates a cultural feast of the senses on a full moon night.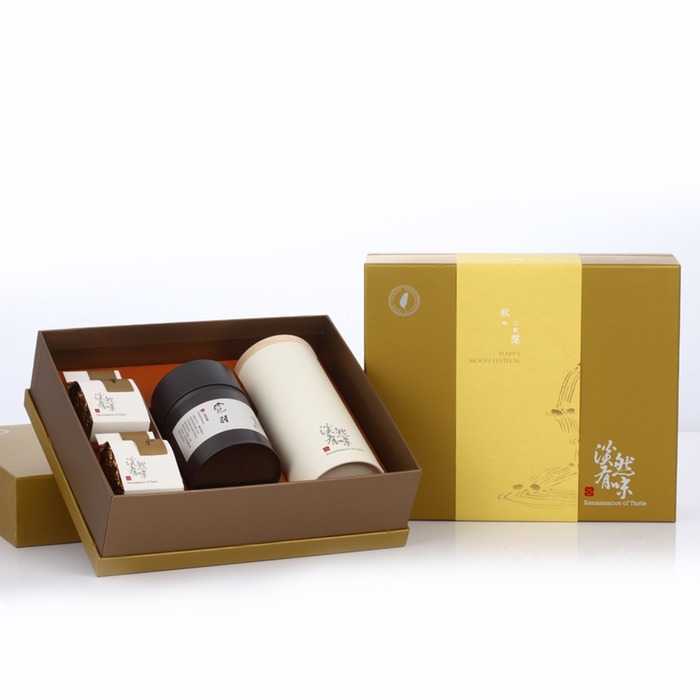 From Renaissance of Taste, a young brand committed to educating and reviving Taiwanese tea culture, comes this luxurious set of Oriental Beauty, Wenshan Baozhong, Alishan oolong, and Dongding oolong. They have a range of gift sets from small to big.
✔ Product: Limited Edition Mid-Autumn Set  
✔ Inquire for International Forwarding Service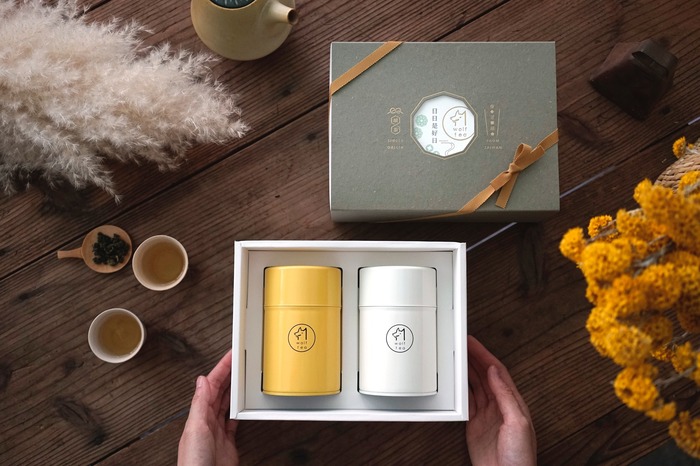 Wolf Tea not only specializes in Taiwanese tea, they also take Mid-Autumn Festival seriously, each year coming up with new sets, fine packaging and thoughtful gifting concepts. Check their entire line of Mid-Autumn gifts.
✔ Product: Grilles Collection Duo Tea Set 
✔ Inquire for International Forwarding Service
4. Modern and western influence gourmet gifts
Catering to different tastes and dietary concerns, gourmet cookies, jam, dried fruits and western sweets have also become popular Mid-Autumn gifts.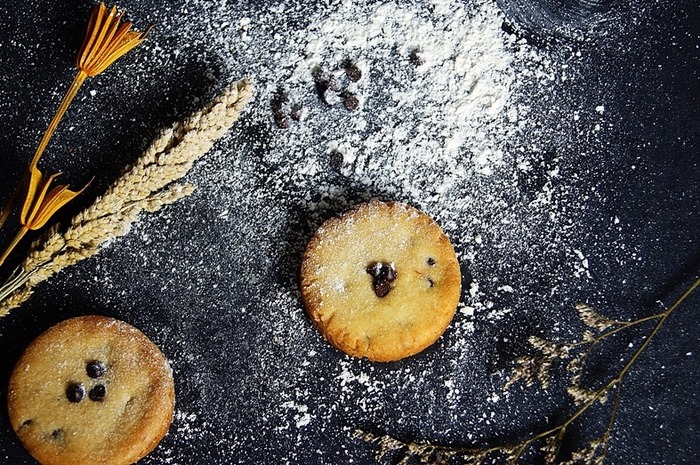 With a full-moon-shape, classic pomelo, oolong and red bean flavors, as well as a shortbread-mooncake texture, you'll have a delightful French fusion Moon Festival.
✔ Product: Full Moon French Shortbread Set
✔ Inquire for International Forwarding Service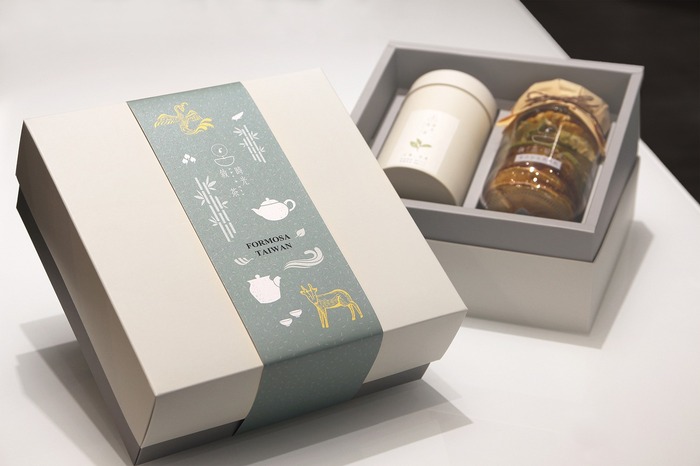 Enjoy the cultural nuance of the graphics detailing the land on the packaging, and enjoy Jinxuan oolong tea and dried fruits including pineapple, guava, and apple. For the younger generation in Taiwan, it is the way to do traditional gifts in a new way!
✔ Product: Tea and Dried Fruit Set 
✔ Inquire for International Forwarding Service
5. Festive cups and home decors, especially those resembling full moon and reunion
What do you serve tea and cakes with? Beautiful ceramic tea pots, cups and plates are also classy gifts to perfect the holiday. It's also a functional gift if you're not sure of the recipient's taste for sweets!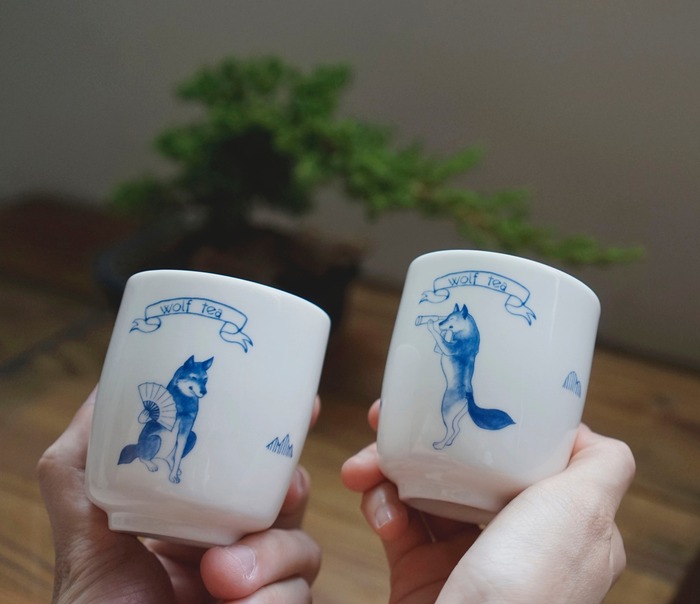 Also from Wolf Tea, in this set you can choose from Oriental Beauty or Wild Oolong with and Milky Oolong black tea, along with the pair of ceramic cups.
✔ Product: Tea and Ceramic Cup Set
✔ Inquire for International Forwarding Service
6. Mooncake lookalike soap sets: perfect for shipping worldwide
You might be surprised why soap has become a popular Mid-Autumn Festival gift. Some people love the looks of mooncakes but not particularly the ingredients. Some live too far from where the cakes can be shipped. Some simply love novelty gifts. For all these reasons, mooncake lookalike gifts, especially beautiful handcrafted soaps, have become top gifts that are festive, colorful, fun and functional.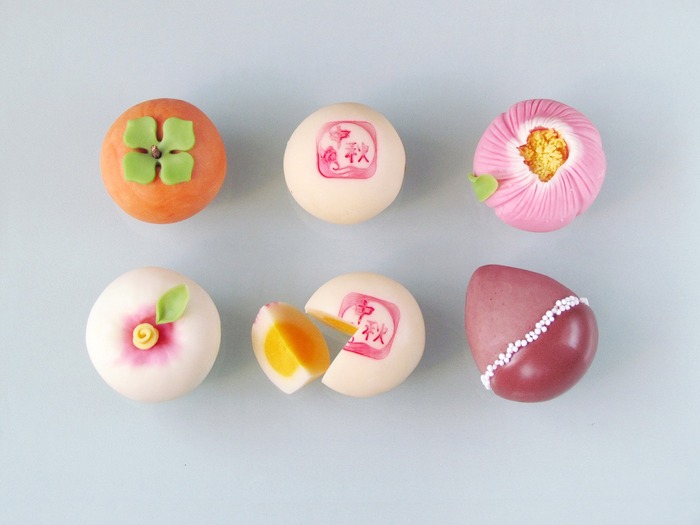 This delectable mooncake set has probably the longest shelf life! Also, the hidden egg yolk is so delightfully lifelike.
✔ Product: 4 Piece Mooncake Soap Set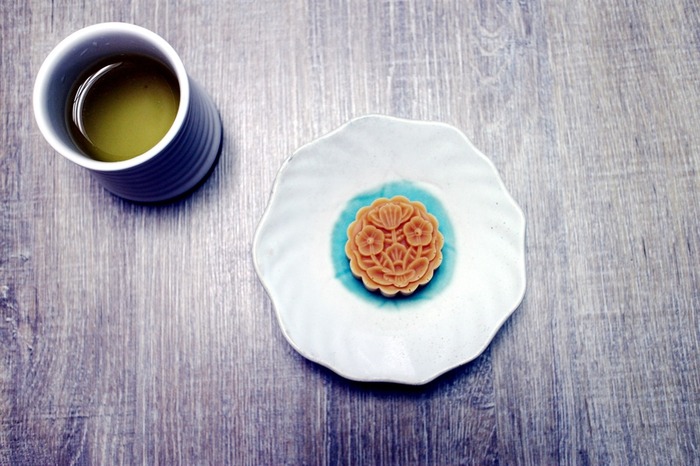 With beautiful mooncake carvings and range of colors that looks just like actual traditional sweets, these are gifts that can be displayed throughout the entire Mid-Autumn season. The brand Ryamber have these soaps ready as workplace gifts.
✔ Product: 6-Piece Mooncake Soap Gifts
Now you've seen a range of the newest and most popular mooncake gift ideas. From mooncakes, specialty food, tea to mooncake home goods, you have a lot to choose from. Start searching for the ideal Mid-Autumn gifts now!
Celebrate Moon Festival!
► ► 10 Popular Mid-Autumn Festival Gifts to Wow Your Chinese Friends
► ► Celebrate Moon Festival with these 7 Activities
► ► 8 Atypical Moon Accessories that Light Up the Night
► ► Make Your Own Pomelo Tea and Spread for Mid-Autumn Festival
Text: Melissa