Washable paper, or kraft paper fabric, or Kraft-Tex, has become a favorite leather and fabric alternative in design products like bags and wallets and among eco-conscious crafters. Since it's lightweight, washable, cruelty-free and biodegradable, there's no wonder that shoppers and makers driven by cause (and style!) love products made with kraft paper fabric.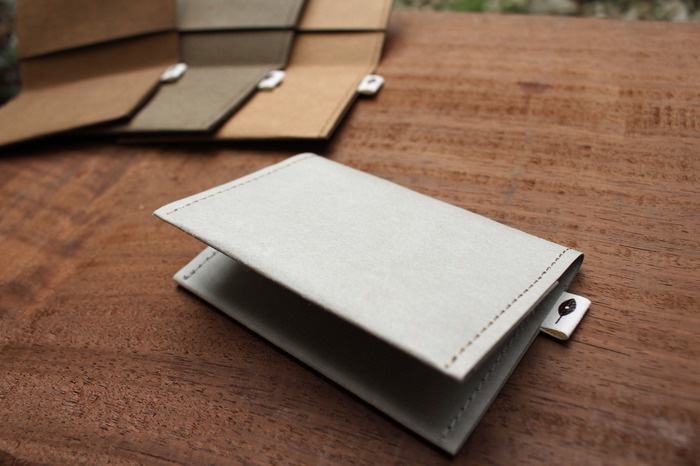 While you have probably read about the material itself and craft ideas the most, designers who had worked with this material for a long time have a lot to say about the environmental side of this newfound material. Three designers from Jomu Studio, Sidonie Yang and Ideas From Life are dedicated to this leather alternative, and here's why it makes a difference!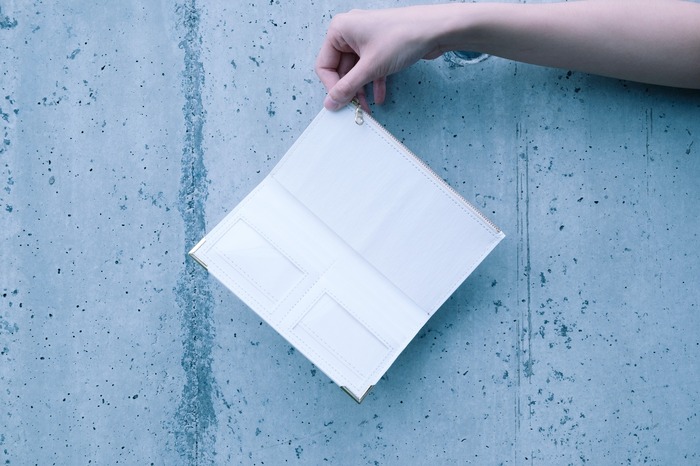 People give it different names: washable paper, washable kraft paper, kraft paper fabric, leather paper, Kraft-Tex, etc. Basically, it is a lightweight kraft paper with high tear resistance, made of biodegradable natural fiber.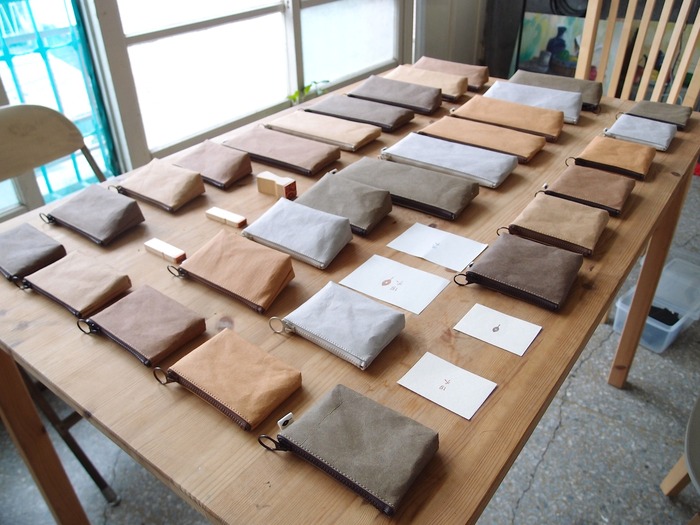 2. What do people make with kraft paper fabric? 
Wallets, bags and purses— products often made with leather.
Purely kraft: As leather develop character with wear, so does kraft paper fabric. Jomu Studio designer Hsin therefore design bags to showcase the most original colors and texture of the material that are meant for everyday style and everyday use. They're nothing precious, but just as treasured. 
Jomu started with making smaller pouches and cross-body bags and now to larger totes.
With experience, now we have improved structures that hold more weight and volume. We're also trying out new blue washable paper fabrics—they're a bit thinner, so they're reserved for certain products.—Hsin, Jomu Studio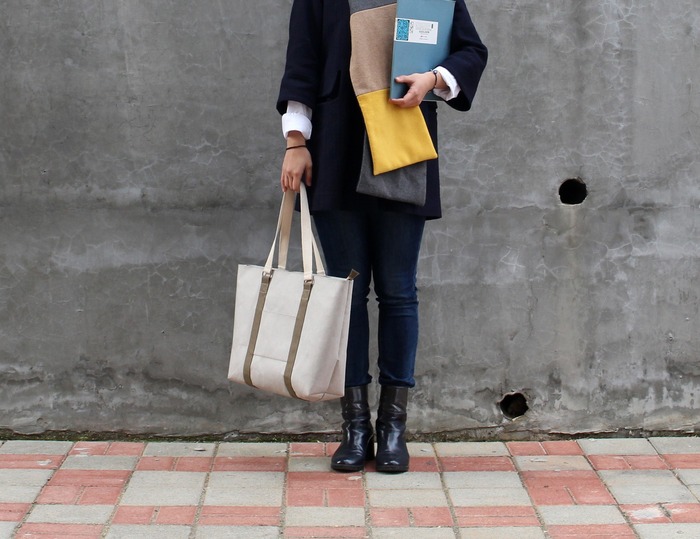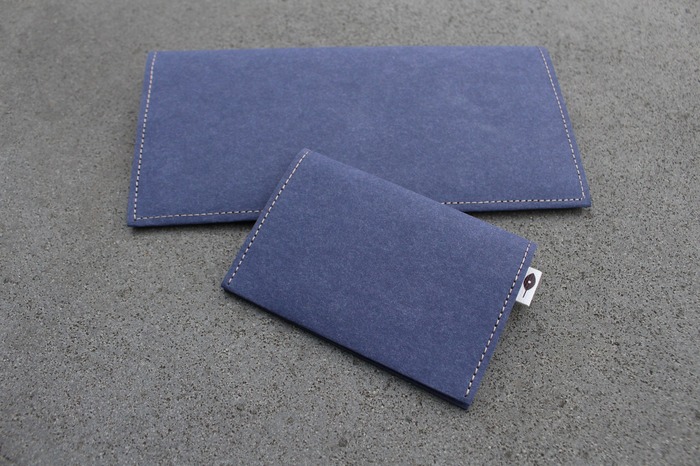 Another designer, AhFook from Ideas From Life, is also excited about its application on bags. "I've made big backpacks and tested them on the road carrying more than 3 kilos (around 7 pounds) with no problem. Some people make them into shopping trolleys, which are awesome too."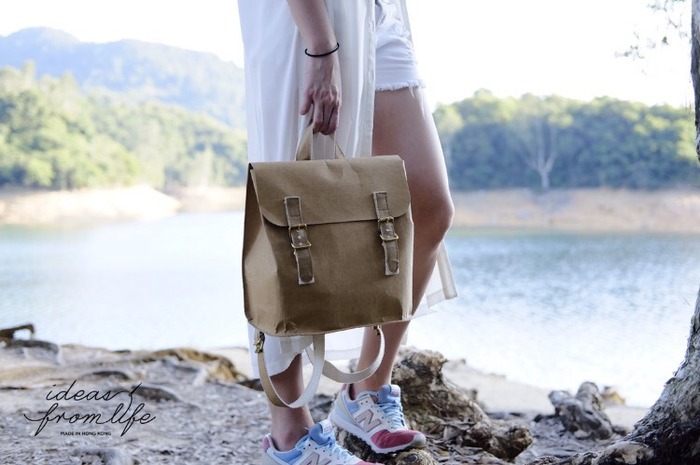 Satchel Bag from Ideas From Life
Mix and match: While Jomu is all about presenting kraft paper fabric's natural beauty, Ideas From Life explores different aesthetics to get customers' attention. "Many customers question how durable 'paper' can be, so we mix it up with different materials to show its potentials."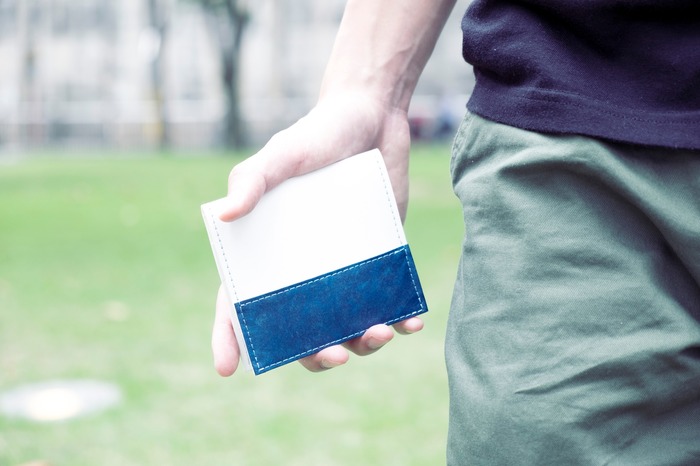 For example, while making passport sleeves, we sew pattern fabrics over kraft paper fabric to make happy, colorful designs to suit the mood of traveling. We also design our own fabric by using splash-ink. This makes every piece of kraft paper fabric unique like individual artworks.—AhFook, Ideas From Life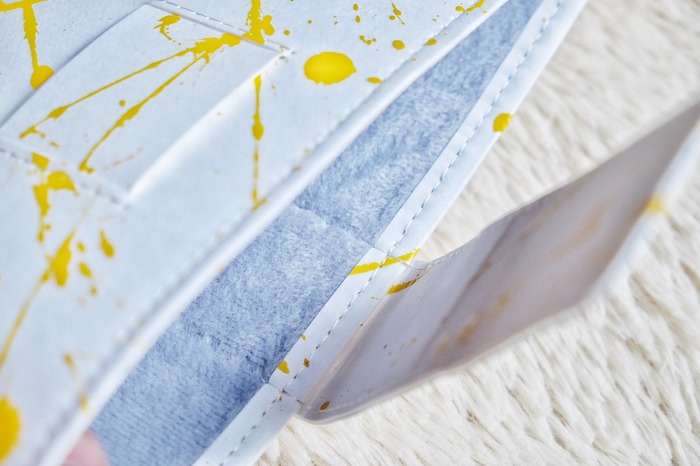 ► Read more: Lightweight kraft paper fabric accessories people are using
3. Why is this "leather paper" so popular among designers?
Washable kraft paper was a promising new playground for designer, Sidonie Yang. She loves the process of testing ideas for feasibility, durabability, and scalablility. She and her husband stumbled upon this special material in 2011 when they noticed one of the tags on their plants lasted through two summers and a winter in Vancouver, even when other plant tags were long gone.
We did a bit of research on the material, and discovered that it was paper! It had many applications that were mostly industrial, but there were not many applications in consumer products. Our research led us to discover that only three paper mills in the world made this type of paper; one in Germany and two in the US.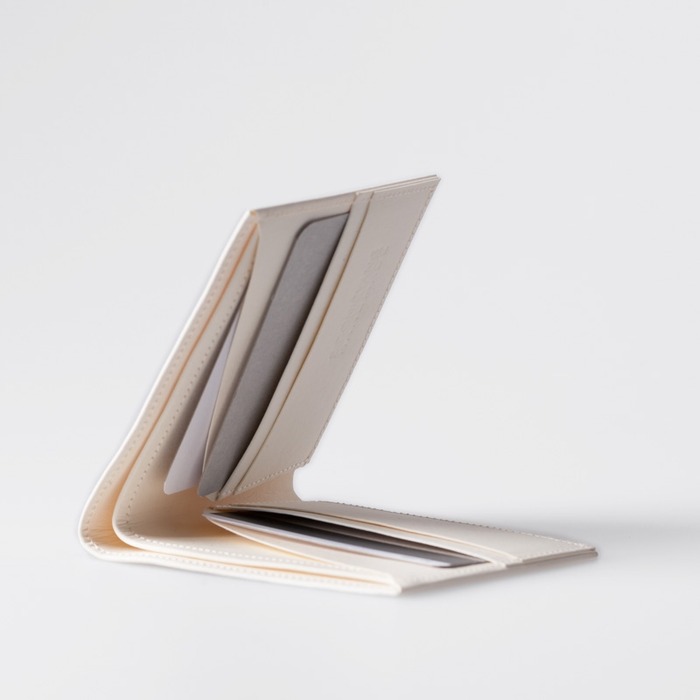 What appealed to me first and foremost was the fact that it was cruelty-free: no animal or animal products were used in its manufacture. The other reason that I loved washable paper was that it is biodegradable yet strong enough for wallets and other accessories.—Sidonie, SIDONIEYANG
For AhFook, the encounter was not as pleasant. When she first started making products and went shopping for leather in Sham Shui Po in Hong Kong, a shop owner rolled out a piece of leather for AhFook and exclaimed, "This is a wonderful piece of lambskin leather! Lucky you—look, you can see the entire shape of the lamb from this leather—its head, its front legs, back legs, and its tail—this is very good quality!"
Shocked, AhFook saw the lamb alright. "All I could see was an image of a dead little lamb washed up in blood. Since then, whenever I see leather products, I feel like I'm seeing a carcass being carried around. How can human be so selfish? We've already deprived animals of their rights, and now we even kill them as symbols of status and luxury. "
Therefore, it became AhFook's mission to promote awareness for animal rights through kraft paper fabric. She intentionally uses it in common leather products like watches and wallets, so as to take people by surprise when they take a close look and realize it's not leather.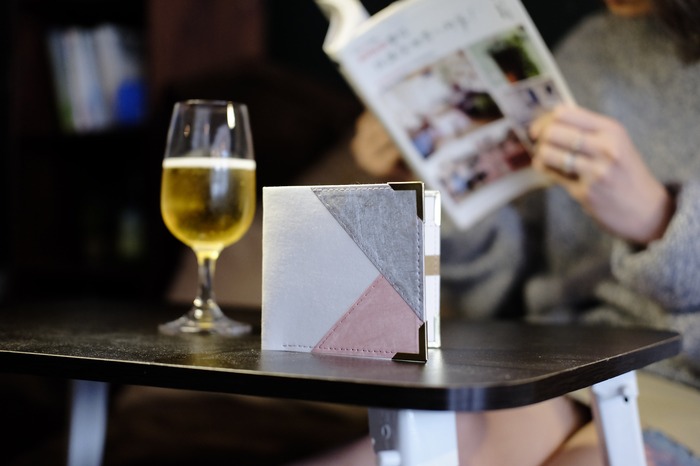 This way, they will be really surprised and remember that there is an earth-friendly and animal-friendly alternative to leather. They'll also know vegan doesn't mean boring.—AhFook, Ideas From Life
 
► Read more: 6 Topics Designers Want You to Know about Loving Earth
4. Is it easy to make crafts with kraft paper fabric?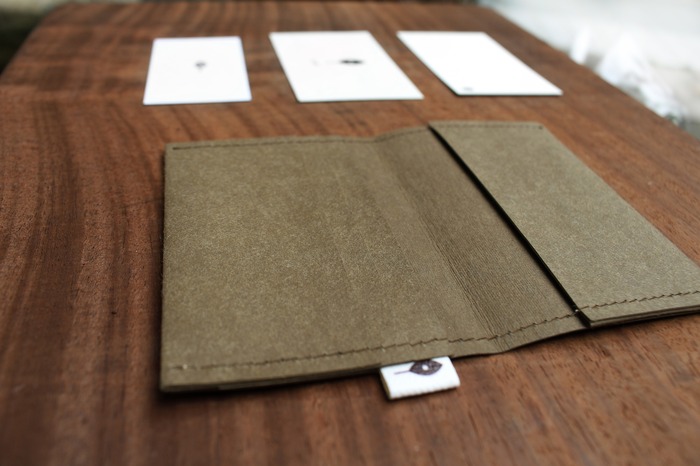 Working with kraft paper fabric is a little like working with paper, after all. While it is tear-resistant, unlike fabric, the material gets damaged more easily through holes. So according to Hsin, "Sewing, cutting and folding needs to be very well-planned to avoid unnecessary stitches and folds. Any stitching should be planned ahead to reinforce the structure."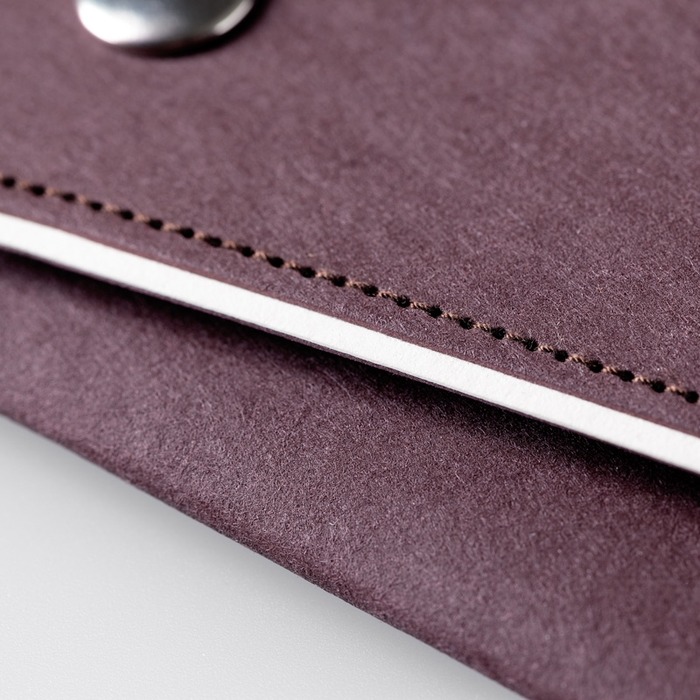 Having worked with washable kraft paper for years, Sidonie understands the material so well that even though she could probably make any physical object with it, she thinks small accessories are the best application for the time being.
5. Why do customers like washable kraft paper?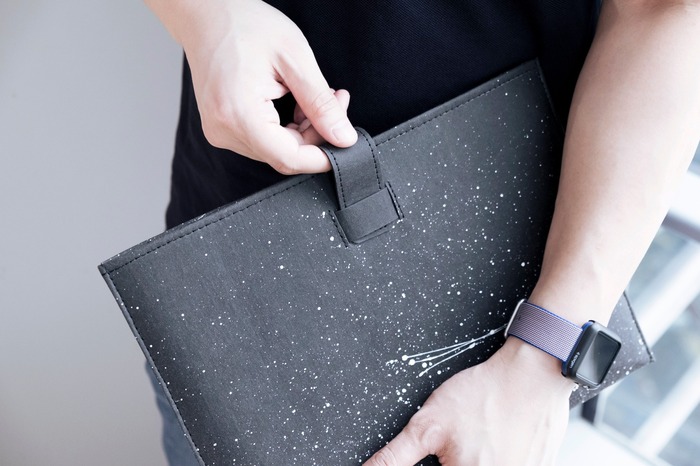 Ideas From Life attracts like-minded vegan shoppers who loves diverse independent designs, and SIDONIEYANG has loyal fans who are committed to earth-friendly practices or have a fine taste for minimalistic design aesthetics.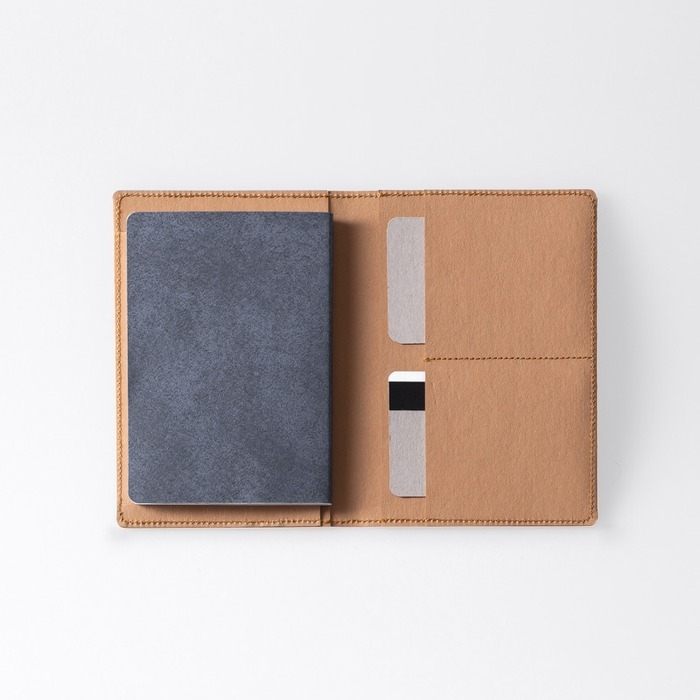 How about the "washable" part?
"Some call it washable paper because it is washable, printable and dye-able, meaning that it stands wear, water and moisture. If it gets dirty, a toothbrush and a little soap water is the best way to care for it. However, it is not waterproof, so it still gets wet (it just dries and stays intact more easily), and it is less straightforward to clean compared to fabrics." Says Hsin, who test-use their own bags for a month before listing and selling them. Sidonie even conducted an experiment washing washable kraft paper products in the washing machine.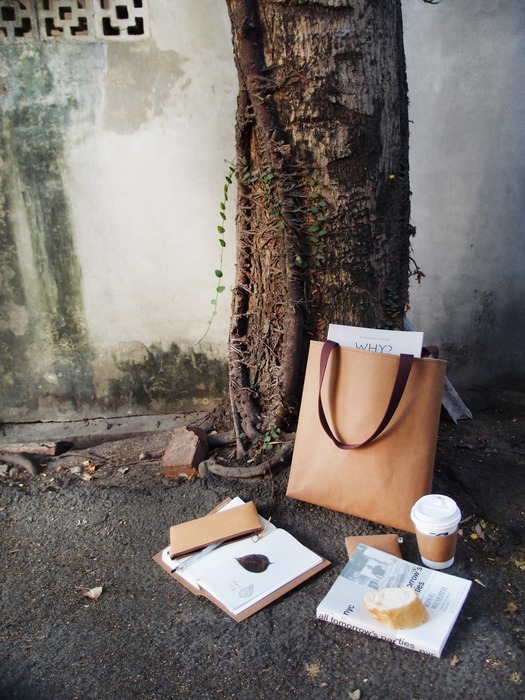 Hsin, AhFook and Sidonie all come back to how environmentally-friendly kraft paper fabric is for a material that's so durable. Sidonie credits fellow residents of Vancouver for valuing the environment, animal welfare and quality of life. Made with natural fiber, kraft paper fabric starts breaking down after two weeks in the soil, yet the products can stand several years of use. "If we use more of this 'leather paper,' we can reduce the number of animals killed for leather." AhFook vows.
With so many experimental properties and personal stories, no wonder kraft paper fabric is such a game changer for both makers and shoppers! 
This is how they created a kraft paper fabric brand:
► ► Hsin's brand story: Designtrepreneur | Jomu Studio
► ► Sidonie's brand story: Featured Shop | IDONIEYANG
► ► Visit AhFook's shop: Ideas From Life
► ► Sidonie's experiments: How Washable are Kraft Paper Wallets?
► ► What to buy & what to make with kraft paper fabric
Text/edit: Melissa