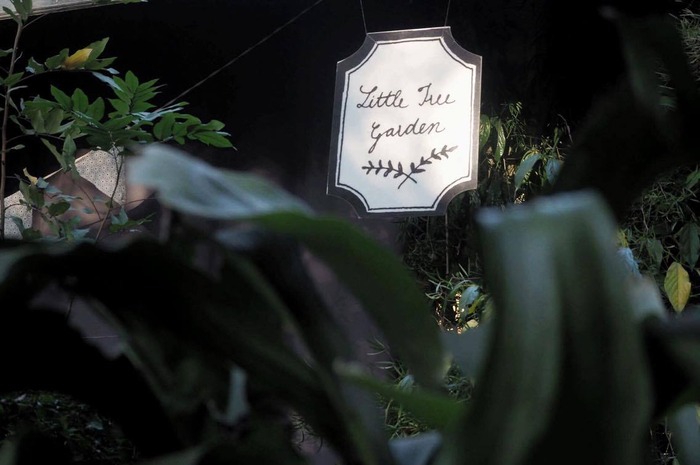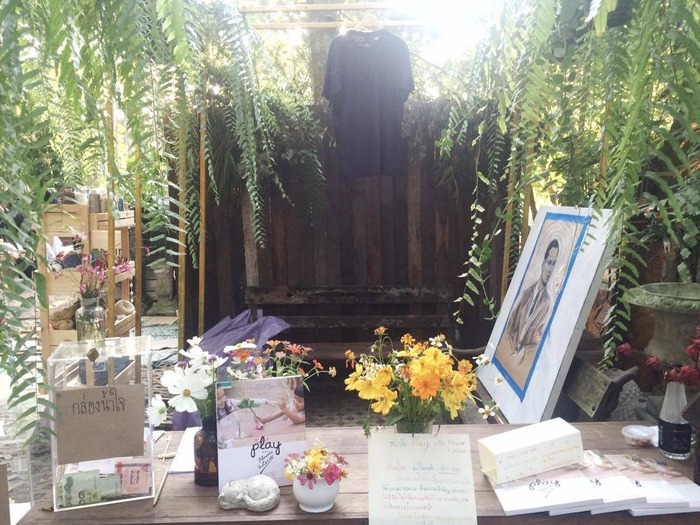 If you're looking for an off-the-beaten-path delight in Bangkok's Nakhon Pathom area, come to Little Tree. This garden and coffee shop hosts a craft market every June and December, making Little Tree a small, hidden oasis for crafters, families, and nature lovers.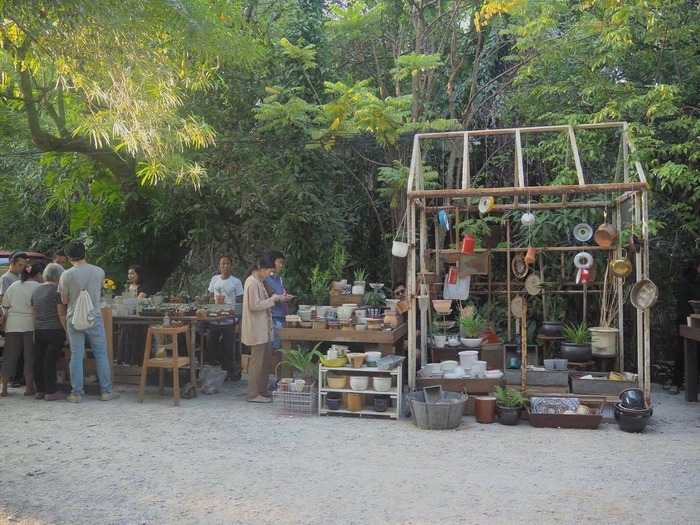 The intention of Little Tree Market is to play in and play with nature. At the market, you can enjoy the garden full of lush green trees and tables decorated with the owner's beloved plants and flowers. They even published a parenting book on how to encourage kids to play with nature.
The spirit of nature extends to the crafters vending at the market. Most of the designers selling at Little Tree Market are either inspired by nature or use natural materials in their handicrafts. For example, we saw a few designers working with indigo dye, embroidery, pottery, etc.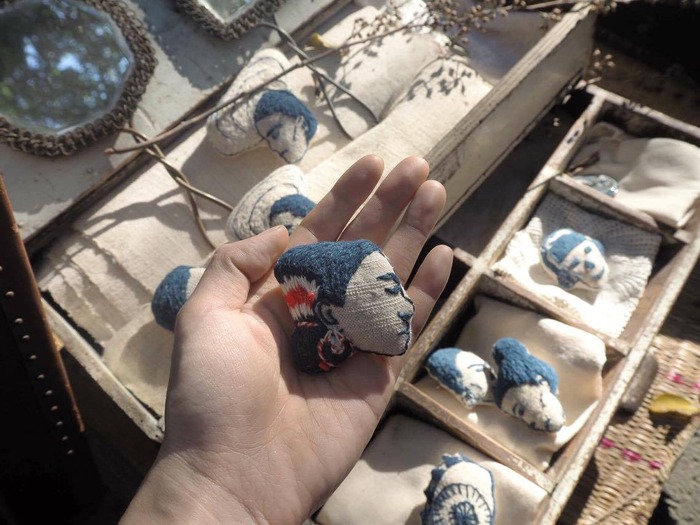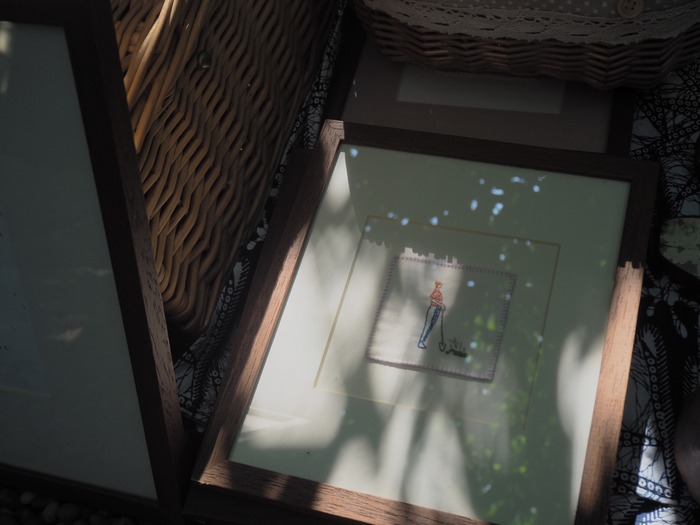 Little Tree Market is also very family friendly! There were many children's activities to keep the kids busy, such as pottery building and painting, indigo dye workshop, and singing games. It's adorable!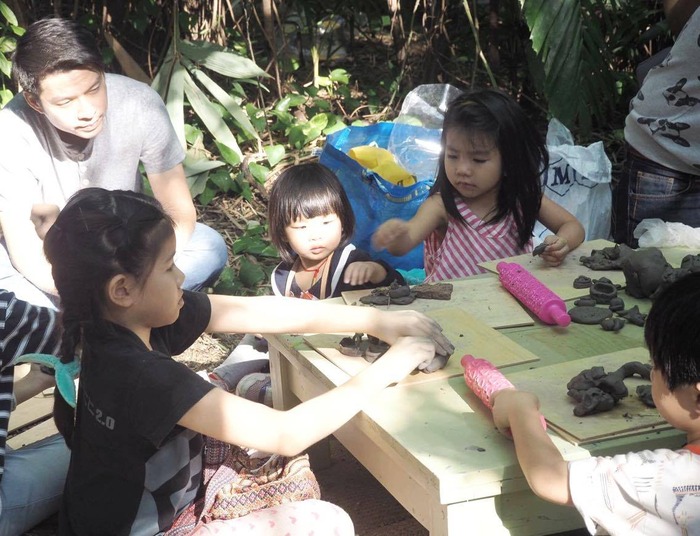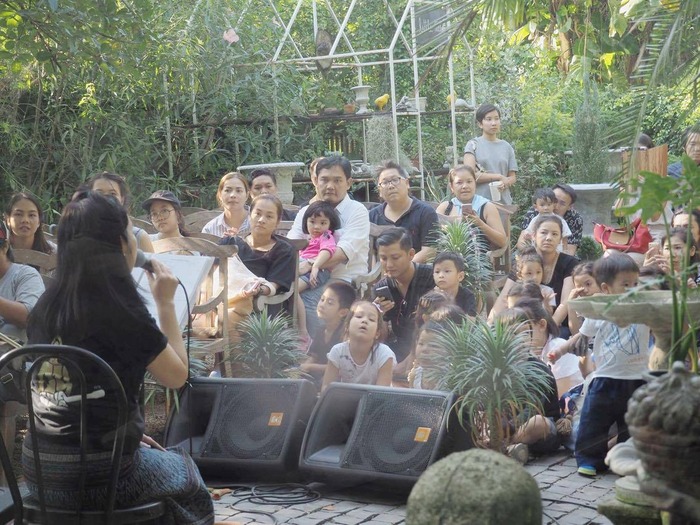 Let's take a look at some of the interesting vendors. We liked this handmade wedding accessories brand very much.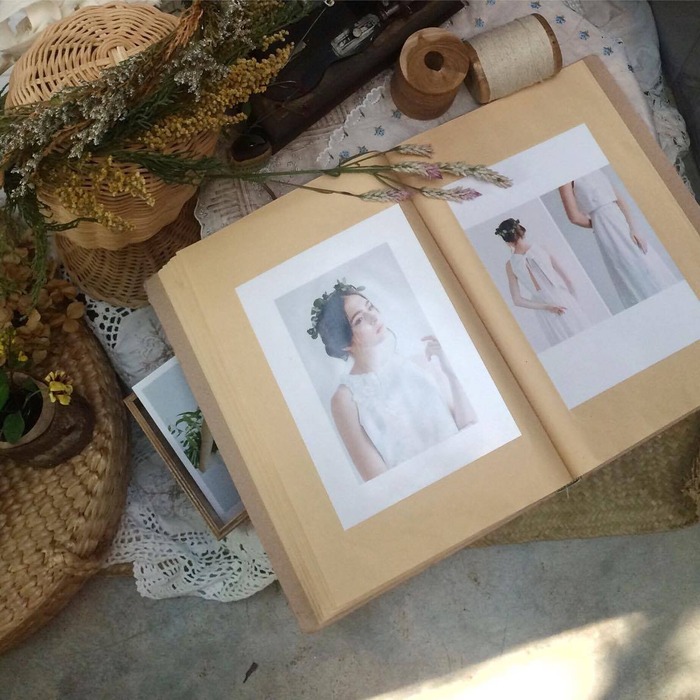 Simple, yet classic, and on top of that, handmade! It makes the memorable event even more special and heartfelt.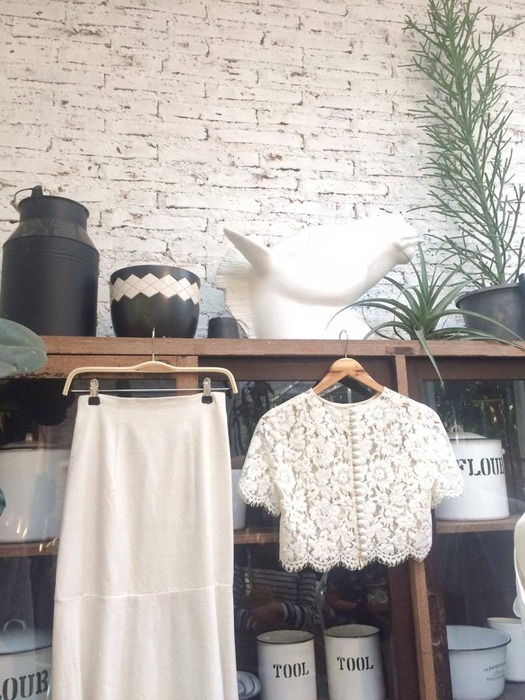 The animals come alive in these embroidery. Too bad these pins are all reserved! Next time, we'll have to be early if we want to take a piece with us.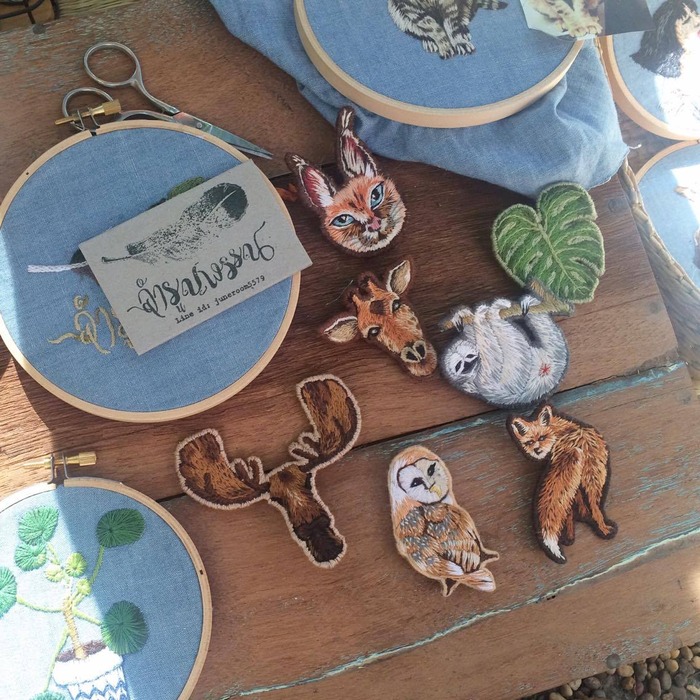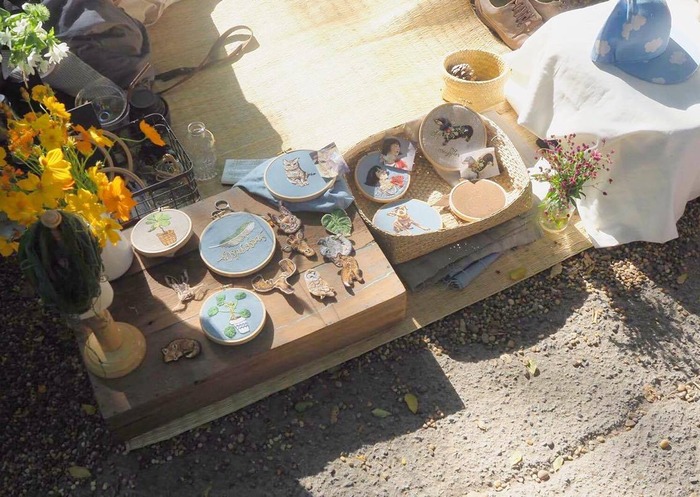 The other thing that's special about Little Tree Market is that many designers make their crafts here. They sell as they make, so we can see how the crafts come into being right at the market. We also saw designers chatting up and making friends with neighboring designers. After all, It's a nice opportunity to bond, inspire, and plant seeds for the future!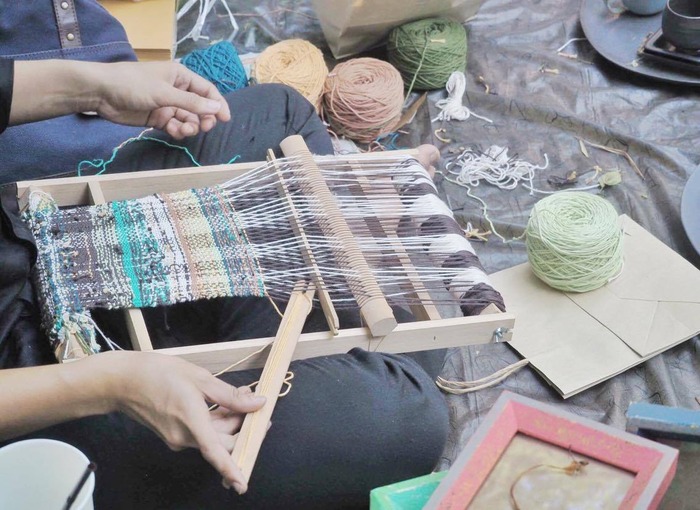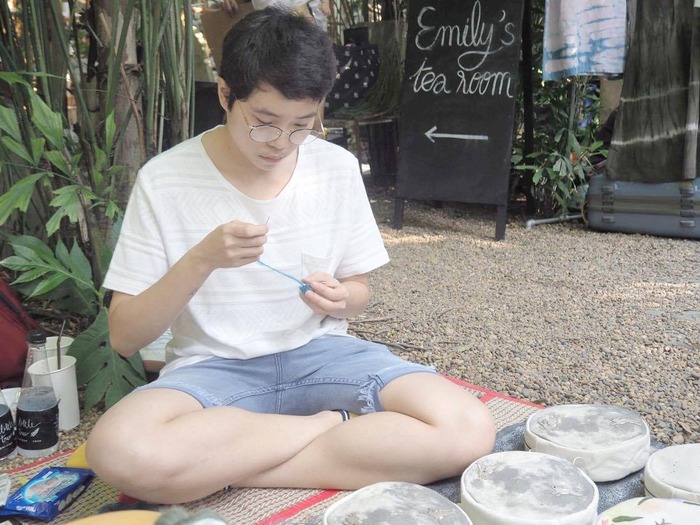 Familiar faces selling on Pinkoi also attended Little Tree Market, such as pottery accessories brand Joon Studio and pressed flower jewelry brand Get Nature House. Their creations were prettier than ever under the natural sunlight.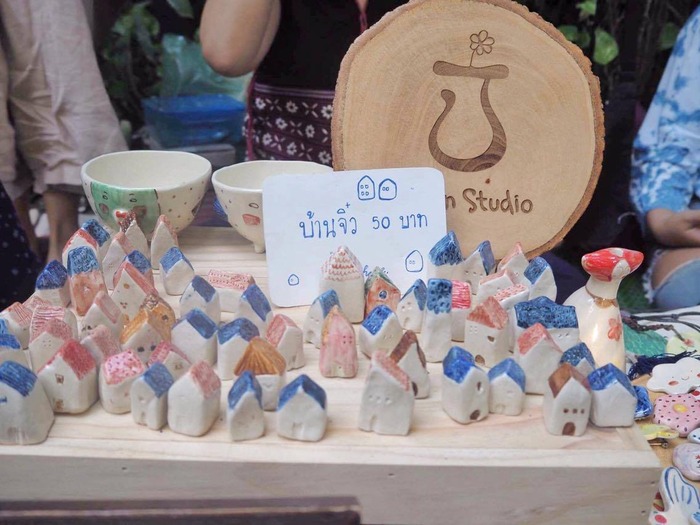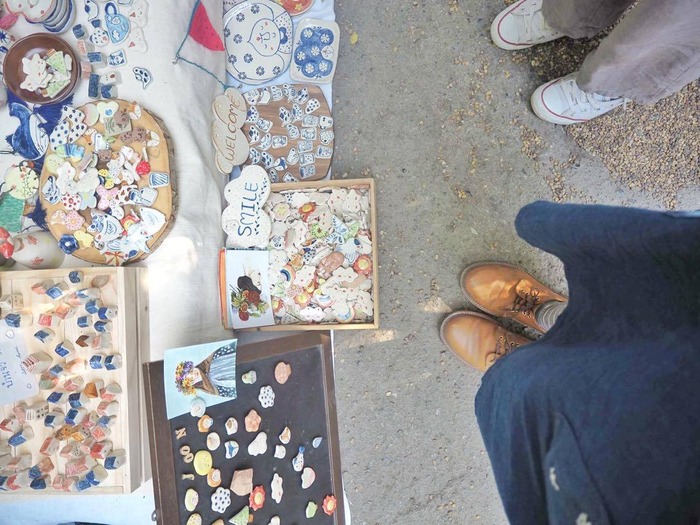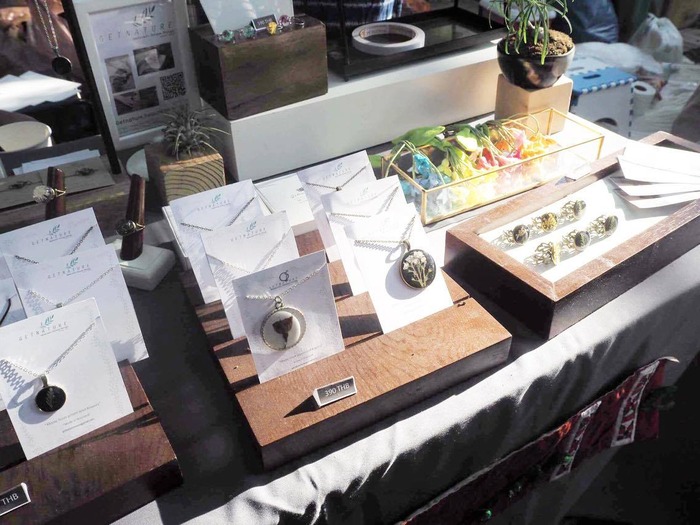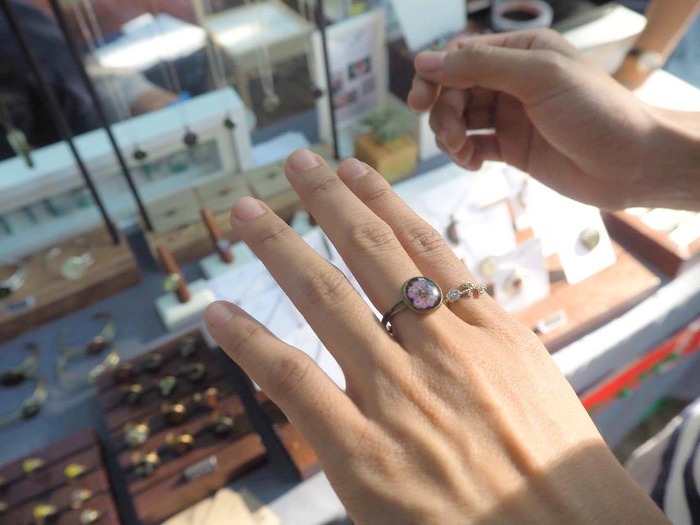 Besides selling crafts and goods, many designers came to offer interesting experiences, such as this vintage style photo booth. You can bring the memories of Little Tree home with you!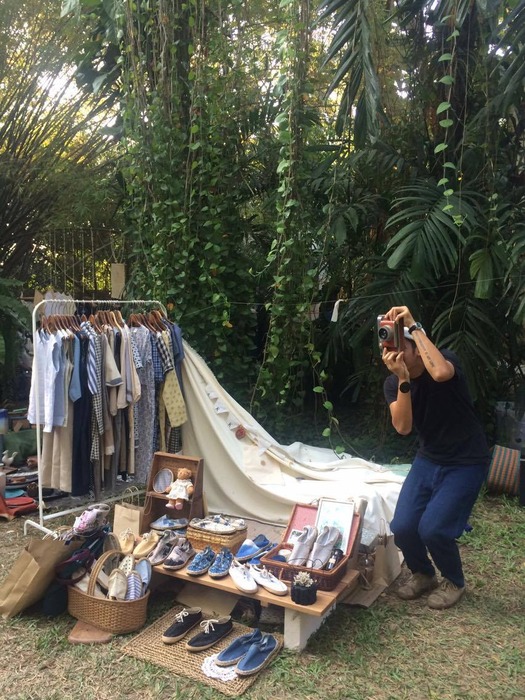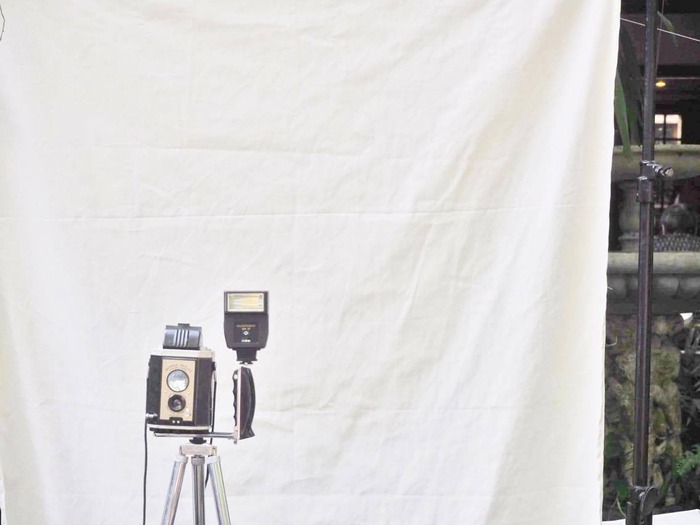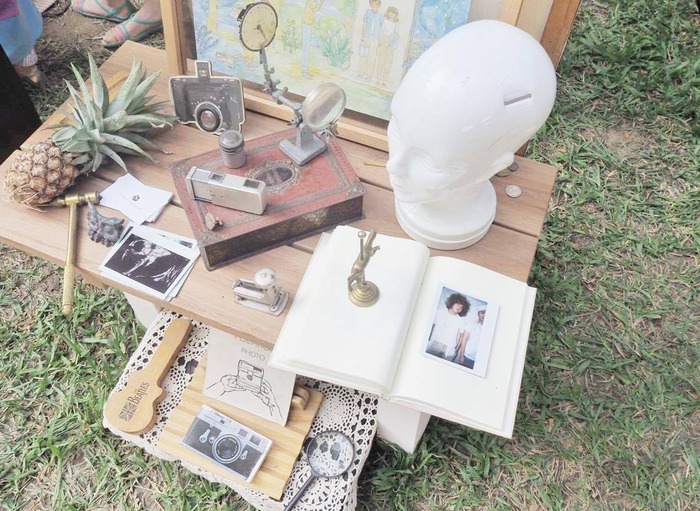 There's also a portrait booth. We really liked this artist's illustration style: kind of abstract, kind of cute.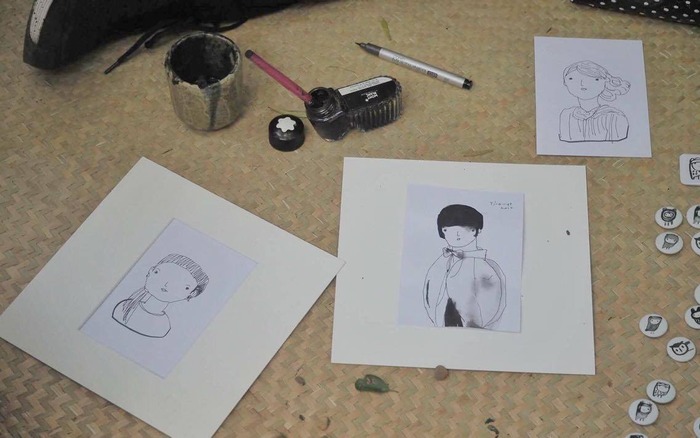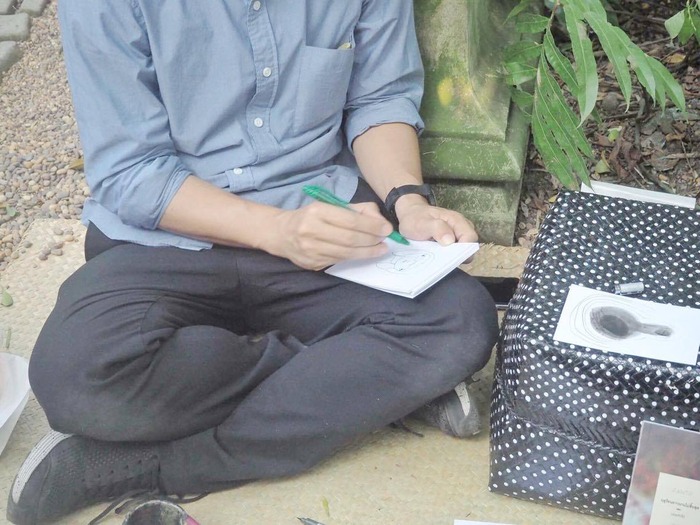 In this market, Little Tree Market also invited participating designers to create art and portrait in memory of Thai king Bhumibol Adulyadej. Seeing everyone commemorate the King through their most skilled art medium is a very touching scene.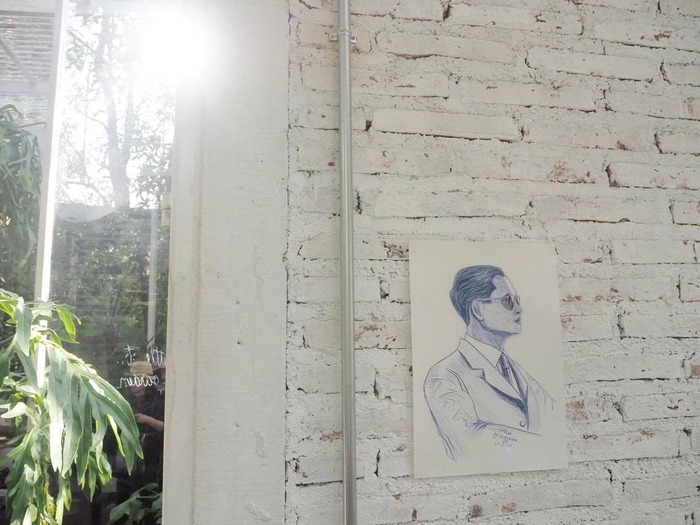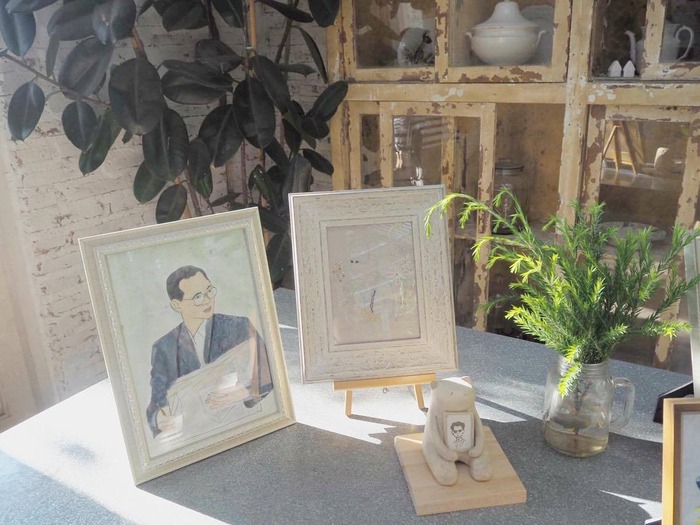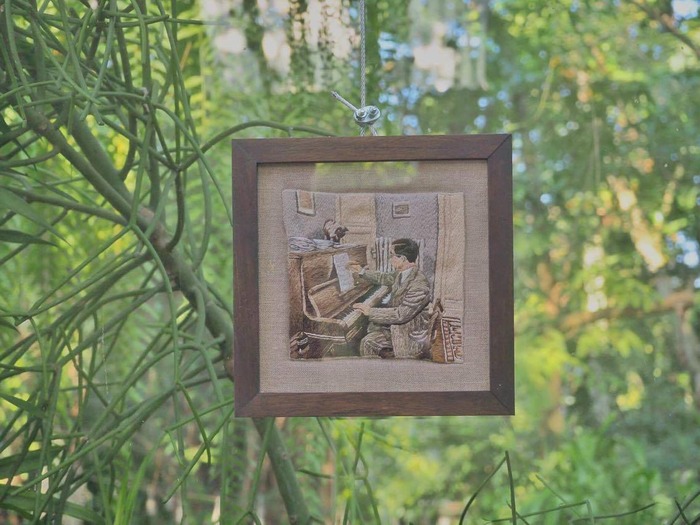 Fairs and markets are abound in Thailand. If you're looking for something different, don't forget to follow Little Tree's Facebook page and visit their upcoming market in the gardens!
Travel to Thailand!
► ► Pinkoi in Bangkok | Our 8 Favorite Coffee Shops to Visit
► ► Pinkoi in Chiang Mai l The Collision of Art, Tradition and Culture
► ► 5 Popular Thai Design Brands to Shop for Clothes, Bags and Accessories
► ► 8 Popular Thai Bag Brands All the Girls Want
Text: Jampa
Photos: Jampa, Jikgee
Translation: Melissa