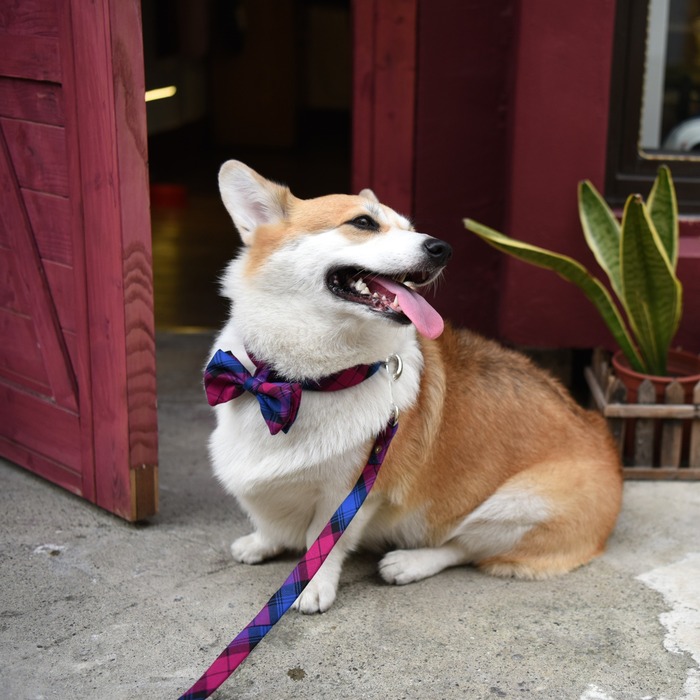 Tartan pattern dog leash
If you can't imagine a life without corgis (like the Queen), this article is for you! We have selected 25 corgi items, ranging from stationery, accessories to home decor, all to satisfy your passion for corgis!
Corgi Stationery Overload
Getting sick of writing your to-do list for tomorrow? Missing some cuteness on your bullet journal? Let corgis help you out! Here are some corgi planners, holiday cards, even something you can DIY with!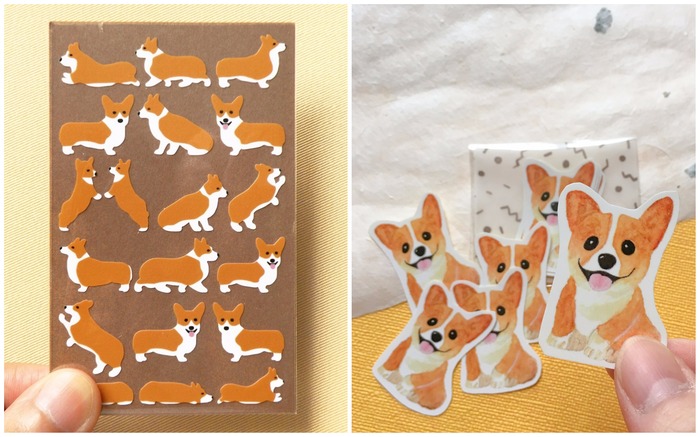 Mini Corgi Stickers | Watercolor Corgi Stickers
Stickers are so easy to use: stick them on your planner if you've made a mistake, or stick them on a card for an instant cuteness!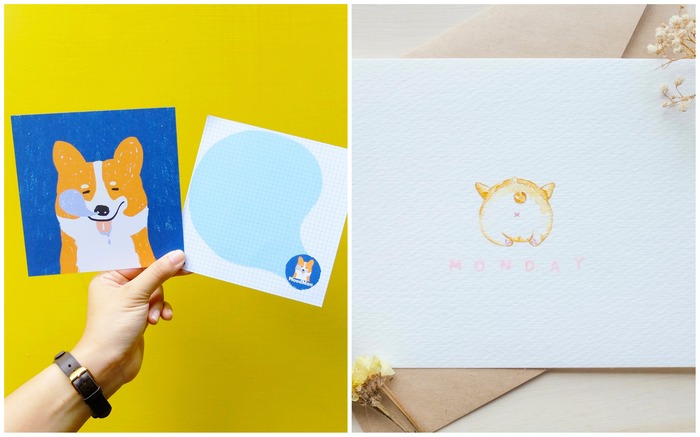 Snoozing Corgi Postcard | Watercolor Corgi Butt Postcard
Who's doesn't feel like this on Mondays…?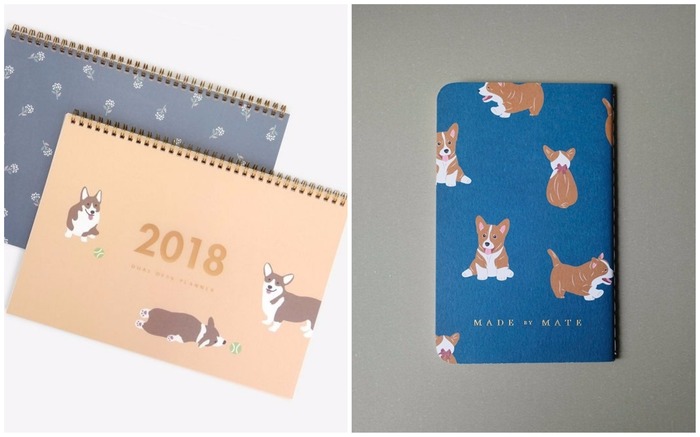 2018 Double-sided Corgi Planner | Corgi Prints Notebook
If you're not a planning type of person, you will surely become one with these corgi puppies to boost you up!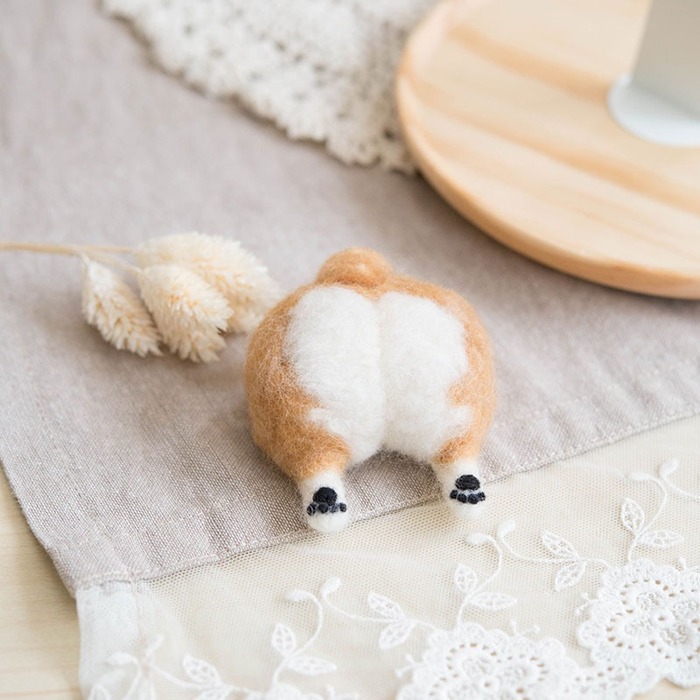 DIY Corgi Pin Kit
If you're looking for a hobby, why not try making your own fuzzy corgi pin?
Operation "Wear-a-Corgi"!
For corgi lovers such as ourselves, there's nothing wrong with wearing a little corgi prints out and about. We've searched high and low for wearable pieces with corgi designs, so you can always show your love every day!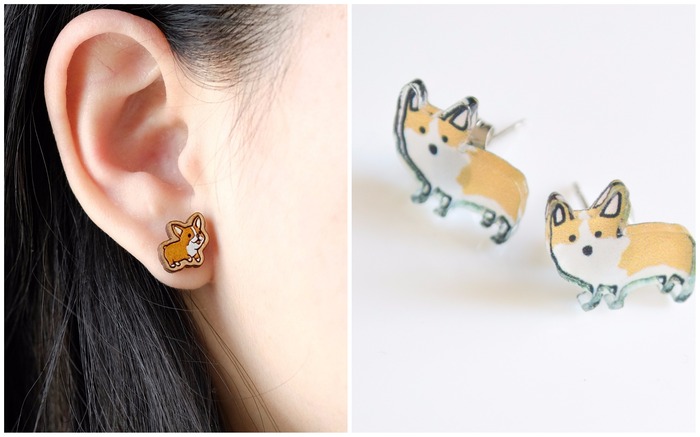 Wooden Corgi Earrings | Corgi Studs
Subtle and adorable, these corgi earrings will definitely brighten up your day.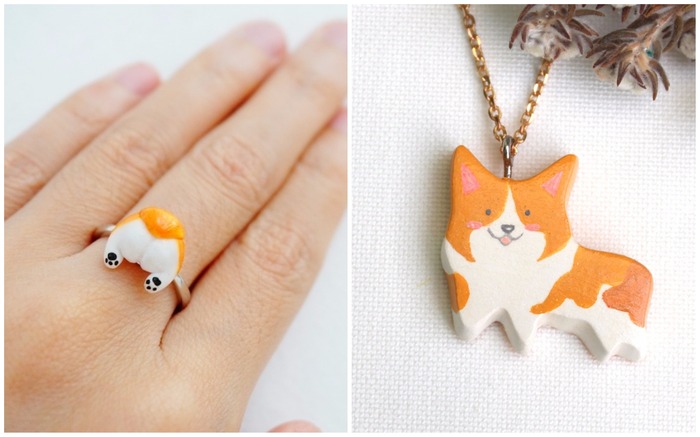 Corgi Butt Ring | Corgi Clay Necklace
One of the cutest things about corgis? Their bubble butts!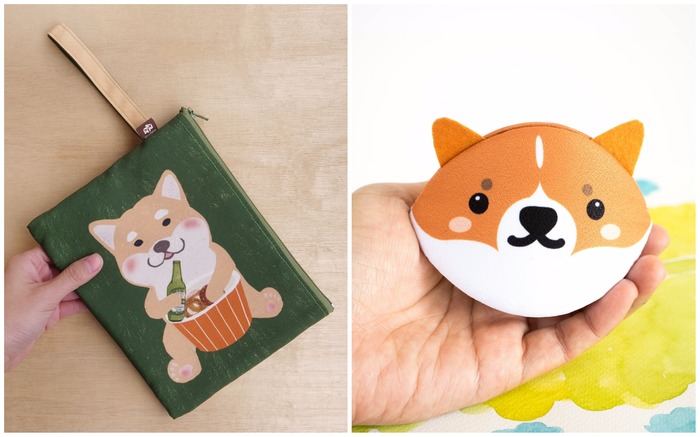 Corgi Canvas Clutch | Corgi Coin Purse
For bigger accessories that are also more useful, look into clutches and purses. They are meant to be show-stoppers, so don't be shy!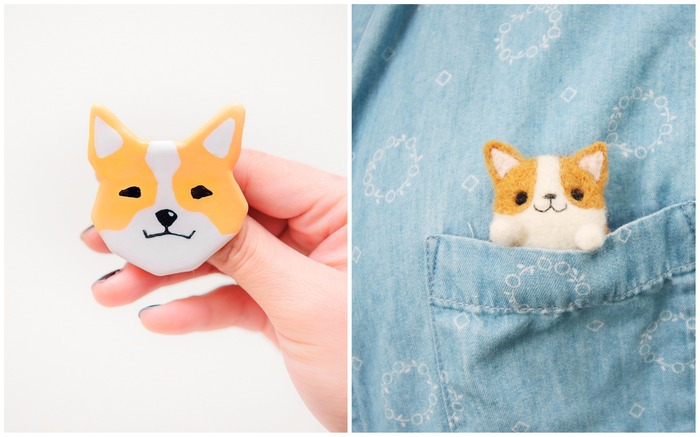 Corgi Resin Pin |  Corgi Wool Pin
We love this idea: pin a corgi onto your inner pocket for a little peek-a-boo fashion moment.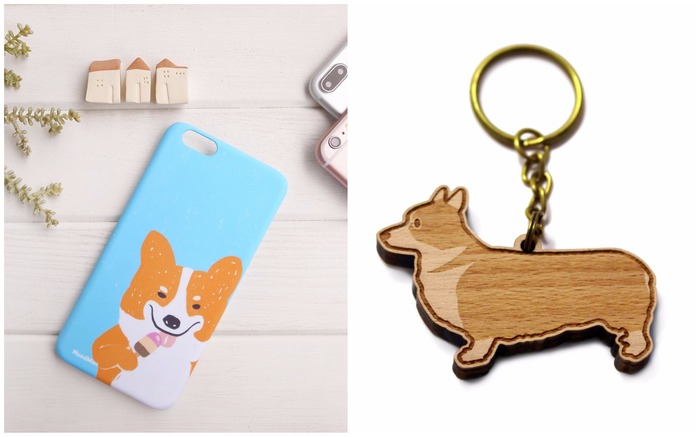 Corgi Eats Ice Cream Phone Case | Wooden Corgi Keychain
You can also decorate your phone or keys with small items like these.
Show Your Corgi Soul in Your Home
If those weren't enough for you—congratulations, you are a true corgi soul! Bring corgis into your home with coffee cups, clocks, and cookie rollers!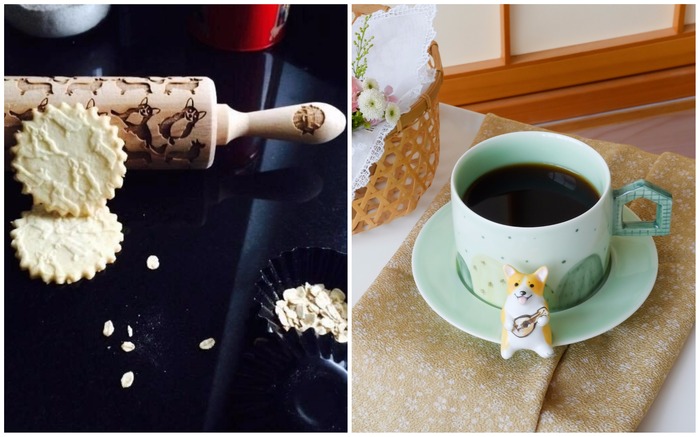 Corgi Cookie Roller | Corgi Coffee Cup
Alright, stop. Corgi cookie rollers? A corgi sitting on the edge of your coffee saucer? We're sold.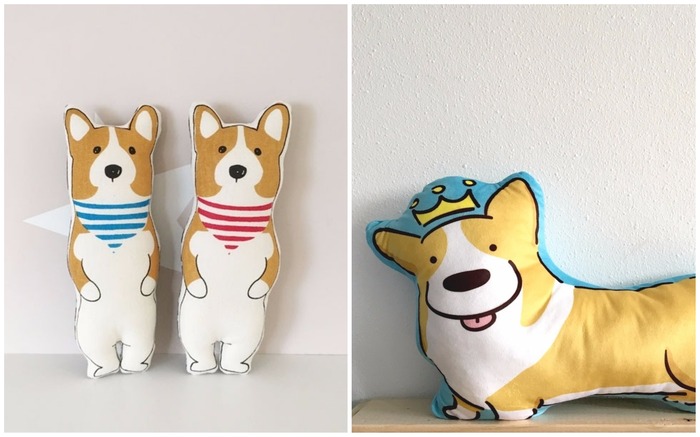 Small Corgi Pillow | Corgi Cushion
Corgis are so cute we want to squeeze them hard until their heads pop! You can do that with a pillow, too.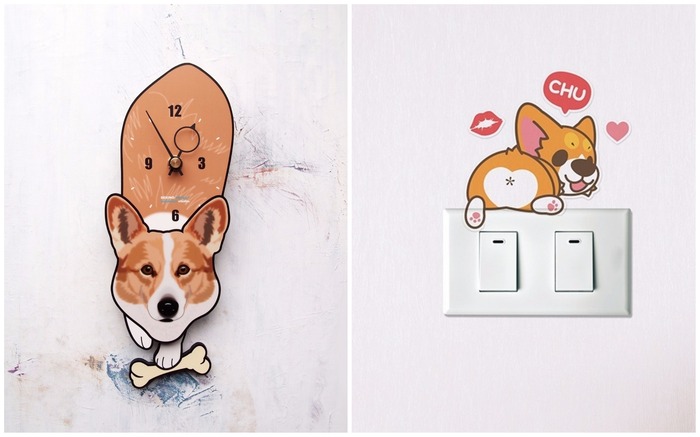 Customizable Corgi Clock | Corgi Butt Wall Sticker
A corgi clock definitely adds a unique taste to your space, it's so corgi-friendly!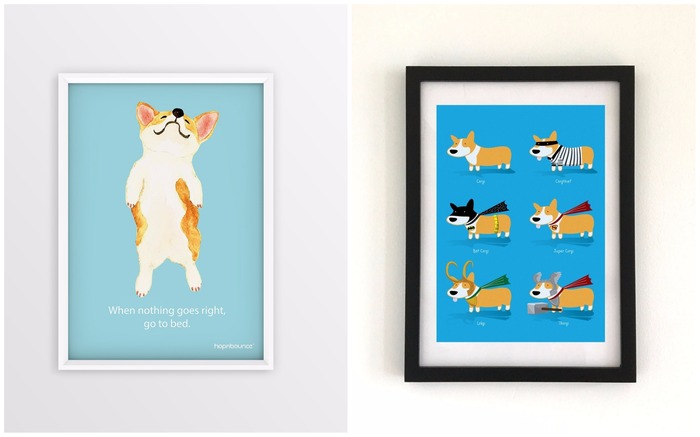 Sleeping Corgi Art Print | Suit-Up Corgis Art Print
Putting up some corgi art prints are also a great way to showcase your corgi love!
We're not going to lie—even we got hooked on corgis after selecting all these star items out for you! Which one is your favorite?
More stories about our favorite animals
► Why We Love the Fox & 20 Cute Fox Gifts We Can Look at All Day
► 10+ Purrfect Gifts for Cat Lovers for Every Occasion!
► Comma's Cat Pile Game Conquered Cat Lovers and Revives Family Business
► 5 Homeware Pieces That Turn Your Living Space Into Cat Haven
Text: Litta