Think of all the things you carry everyday: a bag, a wallet, a purse, notebooks, cardholders… the weight really adds up! But now, you can swap to the same products made with lightweight washable kraft paper fabric material. With a leather-like texture, naturally sleek designs and all that weight off your shoulder, you'll have made this season's best switch in accessories!
Washable kraft paper are popular in wallets because wallet can get so bulky and heavy. Most washable kraft paper wallets have an elegant minimalist look that makes you want to keep life simple and treasure your material goods. We say it's a way to respect your money, too!
Long Wallet: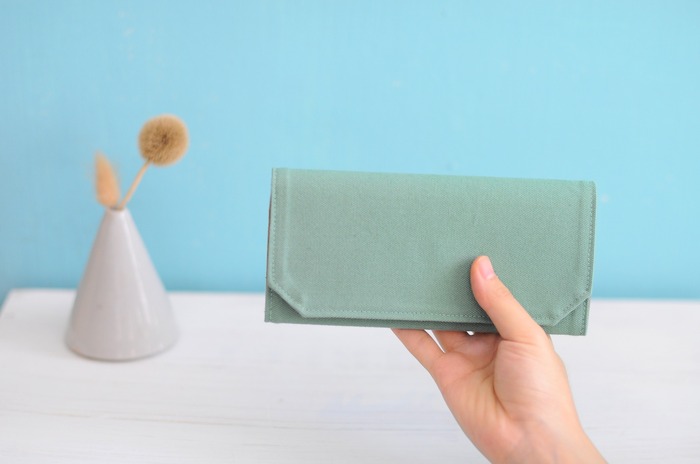 Long Wallet from 1983ER
Made with a canvas exterior and a leather paper interior, this wallet stands out from the usual style with half the weight! The turquoise canvas color is refreshing as well.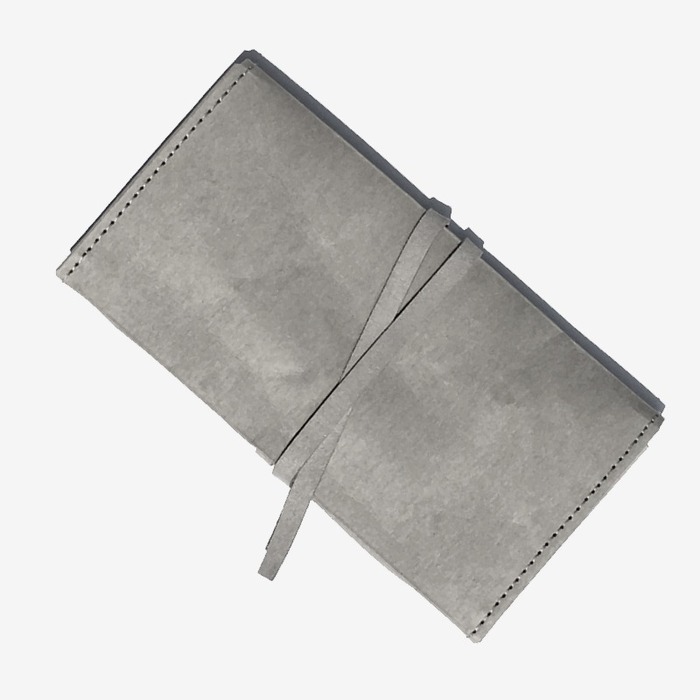 Long Wallet from More Than Sketch
The cement-like grey washable paper goes towards another direction with industrial chic, complete with wrap details, customizable with a gold foil signature of your own to up the luxe factor.
Short Wallet: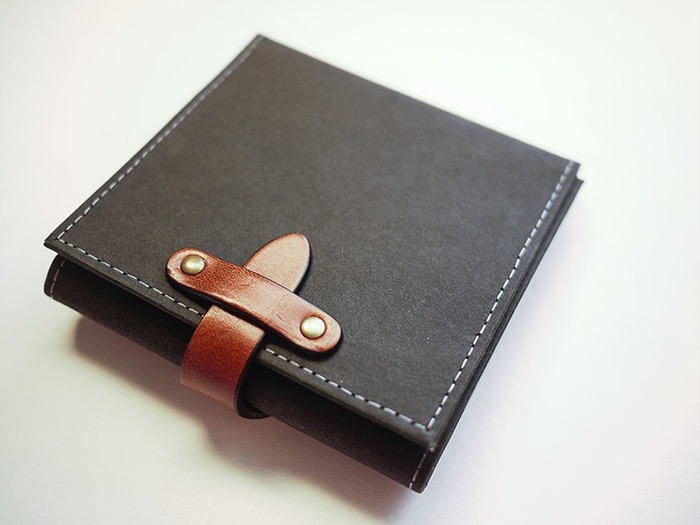 Short Wallet from Butter Two
This black tri-fold short wallet is adorned with dark brown genuine leather details, making it a great option for guys.
A durable canvas or leather bag can get heavy. That's why light-as-a-feather kraft paper fabric bags make so much sense. They stand against wear and tear, and you can fill them up as much as you like!
Tote bag: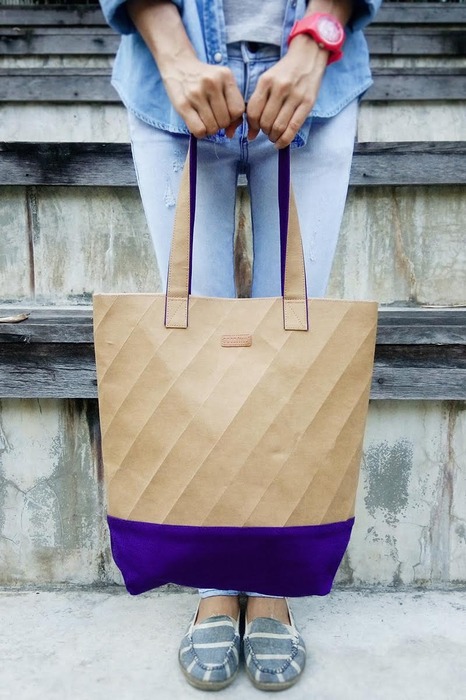 Tote Bag from Good Luck Goods
Using creases to create a unique pattern and pops of color to catch your attention, Good Luck Goods goes outside the box and makes you smile!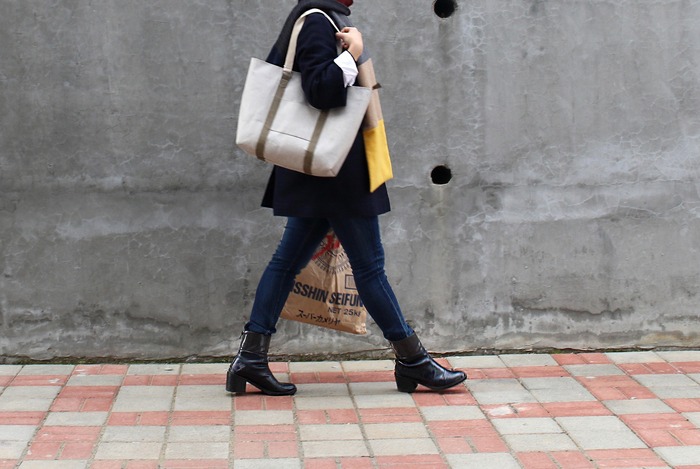 Shoulder Bag from Jomu
Whether it's for school, work, or groceries, a roomy tote is exactly the kind of bag we need to be lightweight.
Clutch: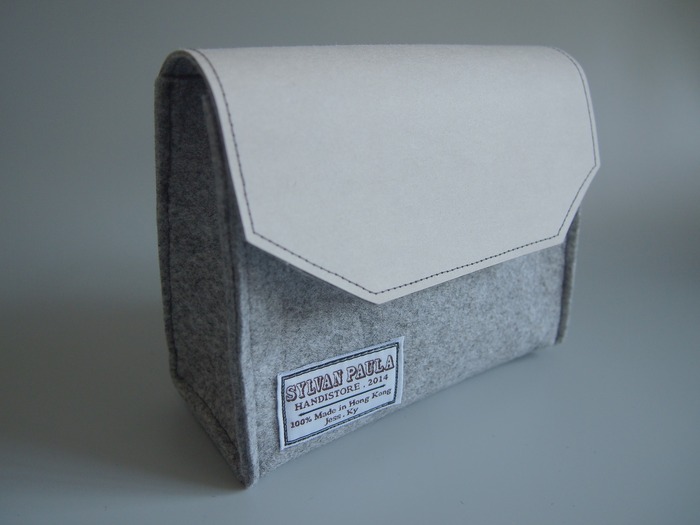 Clutch from Sylvan Paula
The leathery cover paired with non-woven fabric body creates a refined yet playful style. What's more, you can choose your own contrasting colors for both parts.
Coin Purse: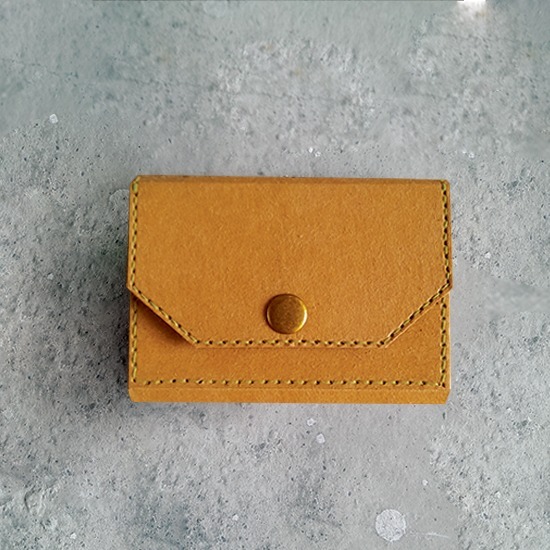 Coin Purse from The Way
Don't keep too many coins on you. But when you have to, try this lightweight, gender-neutral-style purse with two pockets and the color option of black. Customize with your choice of thread color from 9 options and create a distinctive look!
These sleek stationery add peace and sense of zen to your office table, and the natural fiber material is the perfect match with your paper goods and writing tools. You'll be more focused and more willing to stay put at the desk!
Binder: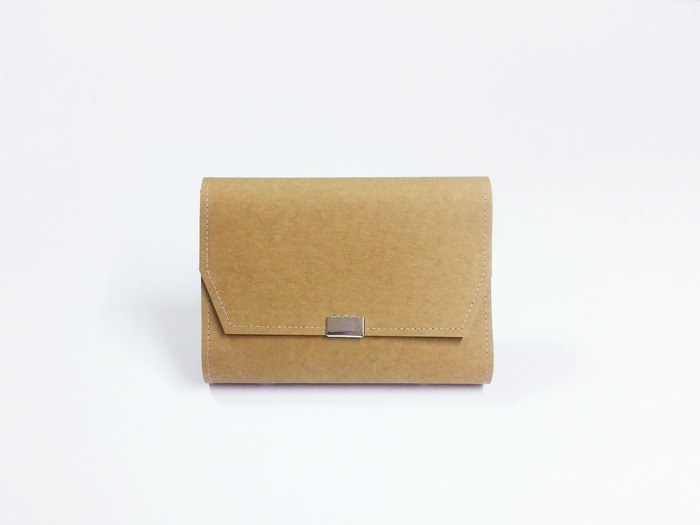 Planner Binder from Rushi
Flip open this ringed binder for small notebooks, and it has everything you need: pockets, card slot, pen holder, and that breezy feeling when you can easily snap it close and be on the go.
Pouch: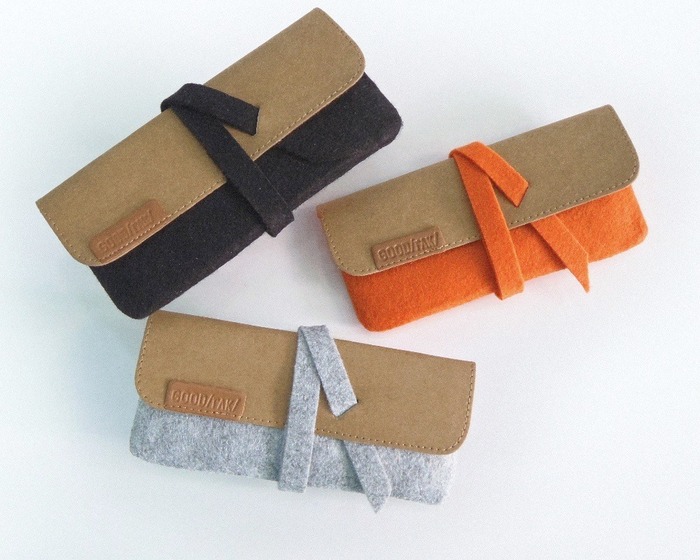 Suckerpouch form Good Luck Goods
These cozy little pouches made with felt is a protective home for your pens, Post-it's, bookmarks, glasses, and more!
Pencil Case:

Pencil Case from Jomu Studios
Jomu's pencil case collection comes in a array of cheery earthy tones from orange to light gray. Grab a few so they can help you keep organized!
These kraft paper accessories are not only beautiful in photos, they are also delightful to carry around and put to use. It's time to get yours!  
 Still looking? Here's more!
► ► Kraft Paper Fabric: Why Designers Love this Leather Alternative
► ► 5 Tips to Keep Your Bags Light and Organized
► ► New Semester, New Look: What's Your Back to School Style?
Text: Melissa