Buying gifts and souvenirs from Taiwan? Then you've probably come across Mao's Happy Pottery, the family-run ceramics studio that's been around for the longest and has been growing with us since 2011, the first year of Pinkoi's founding.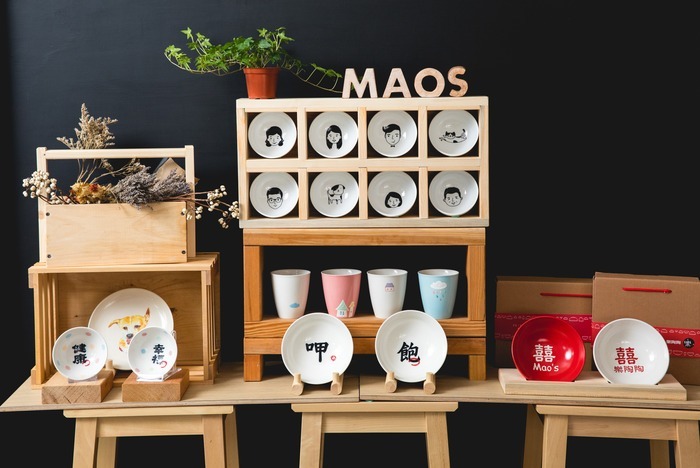 Situated in Taipei's famous ceramics town, Yingge, Mao's was first Hsanig Shin Ceramics Kiln that a father of three was running in the 80's. Decades later, brother and sisters Chieh Hsuan, Hsuan Yuan and Liang Hsuan returned home, armed with work experiences and a tighter family bond, to support their father and keep the kiln firing away. 
Now, Mao's is the go-to brand for customized ceramics gift full of local Taiwanese character. Here's how Mao's studio has grown from a traditional kiln to a popular gifting brand.
How did you decide to start a business for Mao's Happy Pottery?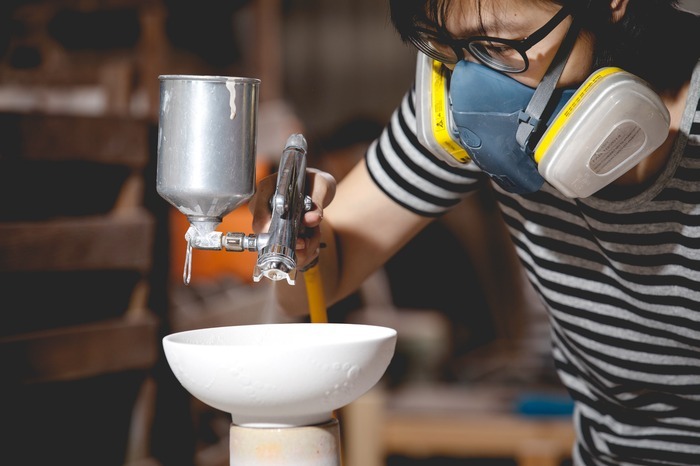 Chieh Hsuan is the oldest sister of the three, Hsuan Yuan the second elder sister, and Liang Hsuan is the youngest brother. Chieh Hsuan started working very early on and has done everything from telemarketing to sales rep to cosmetics counter sales rep at Sogo Department Store in Taipei's top retail zone Zhonghxiao district. Hsuan Yuan, on the other hand, headed straight to the studio at the plead of their father after graduation. Before joining, Liang Hsuan had workaway in Australia for a year.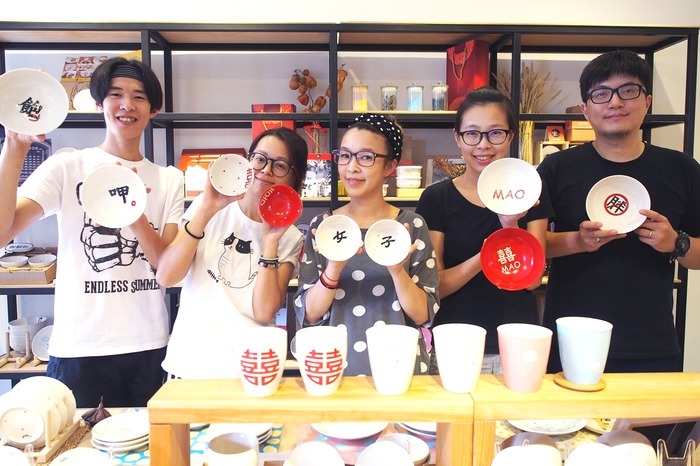 Chieh Hsuan was the first to return home to Yingge in 2006 to help out and paint the ceramics, worried that traditional industries like her father's own factory is facing a workforce gap. The next year, Hsuan Yuan graduated and joined the team. In 2013, Liang Hsuan also joined.
The biggest reason we all joined the business was because we've always been close to each other since we were kids, and since we knew that Father's studio needed help, we all asked each other to come help so the factory can keep running.
What do people enjoy the most about Mao's ceramics?
The core of our art is the everyday local lifestyle in Taiwan. Therefore, our creations gives a very friendly, accessible feeling, designed around the everyday greetings, people and characters that we are all familiar with. With our exclusive glaze colors, our ceramics is never unattainable art. They're easy for you to express feelings and create a smile with.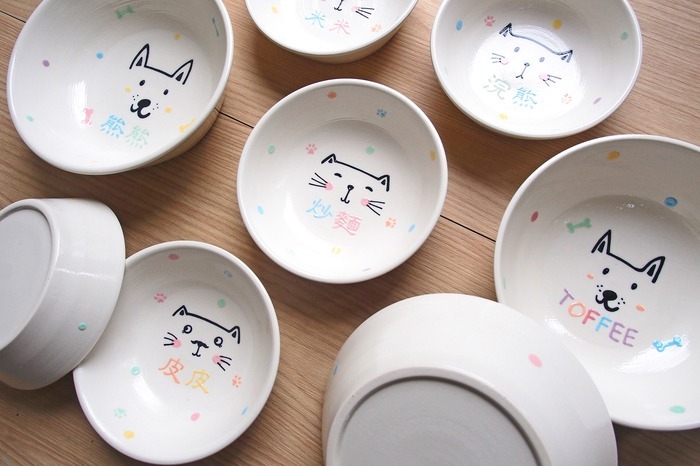 Defect rate is a big part of making ceramics, which makes custom orders challenging for a studio. Many customers request customized orders as gifts, so we often need to ship as early as possible. Therefore, we are always busy working between the kilns to the last second. However, customized ceramics are really meaningful, and that's why we're really motivated to work hard for it.
Which work do you consider to be Mao's signature piece?
Chieh Hsuan: Double Happiness Bowl Set. (the common Chinese wedding wishes)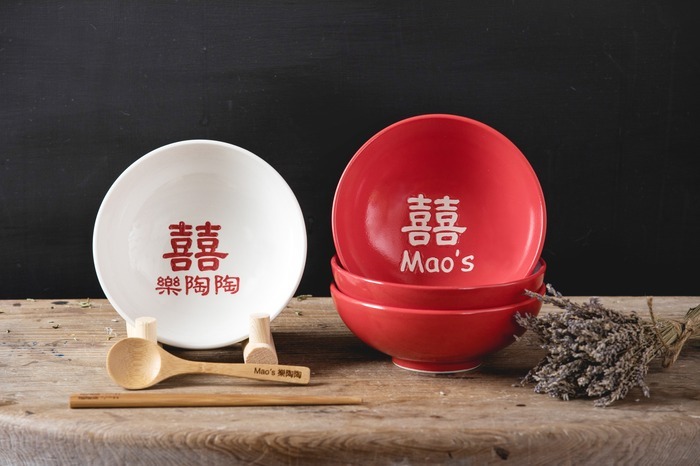 Red is a tricky color in ceramics. With my Dad's mentorship, we developed this new red color which is very saturated, perfect for festive occasions like Chinese weddings.
Hsuan Yuan: Full and Happy Bowl.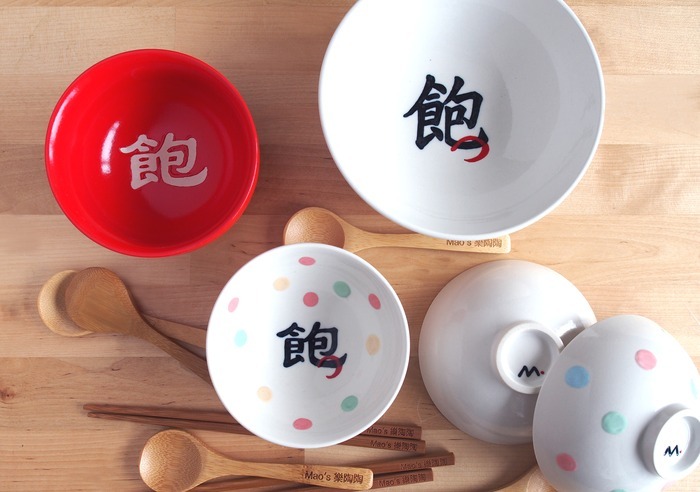 This is my first work at the kiln which was also Mao's founding product. It was the beginning of everything.
What were the biggest hurdles when you were starting out?
Everything was a challenge when we started out in 2010. There were only two of us, and we were running a full factory: spraying glaze, painting, stacking the kiln, etc. If we get it all done in the day, we go to the computer and review orders at night. We were really burning the candle at both ends.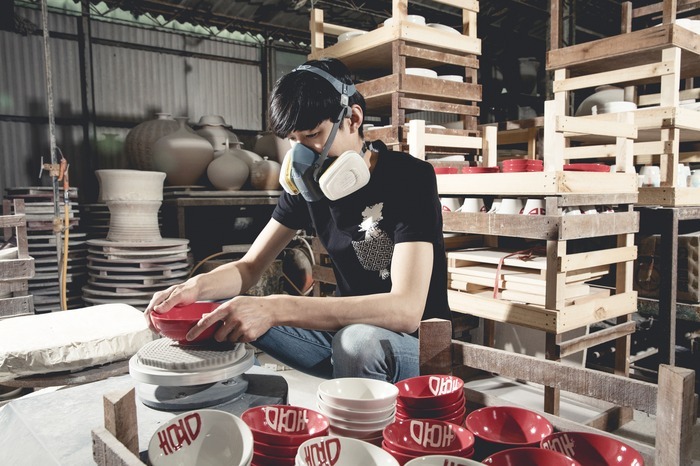 Later, our younger brother came to help with production, and both our significant others joined too. With more of us working together, we could finally do things better.
What is it like to start a business with your family? You and your father disagree often. Is it the same between sisters too?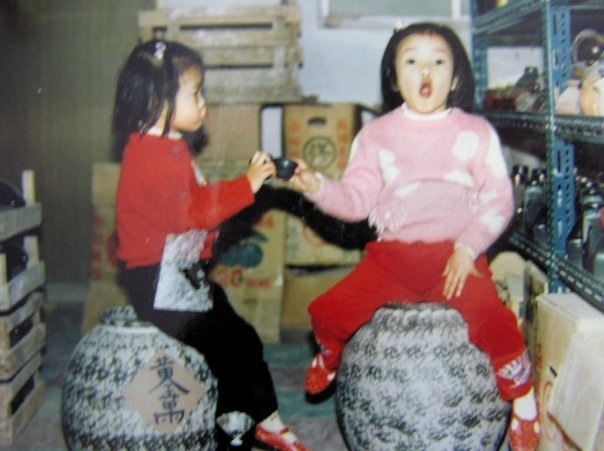 The closer you are, the more arguments you have. We all have inherited our dad's stubbornness and get into arguments quite easily in meetings. But through these conflicts, we all learn to take a step back and figure out how to do it better the next time. You'll find us arguing this moment and hugging each other the next—that's our family.
What is the milestone you are the most proud of?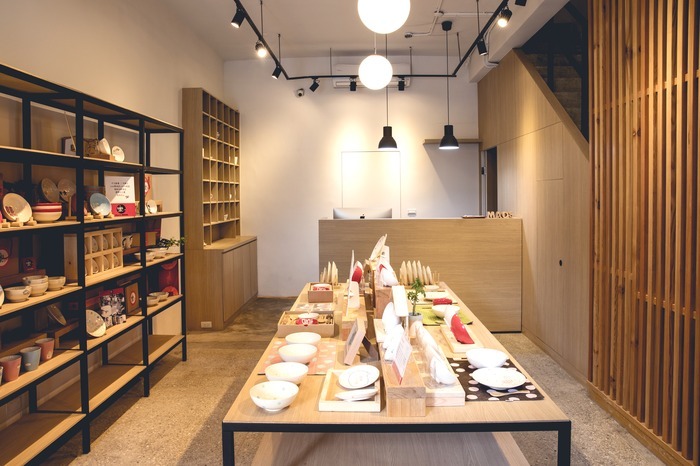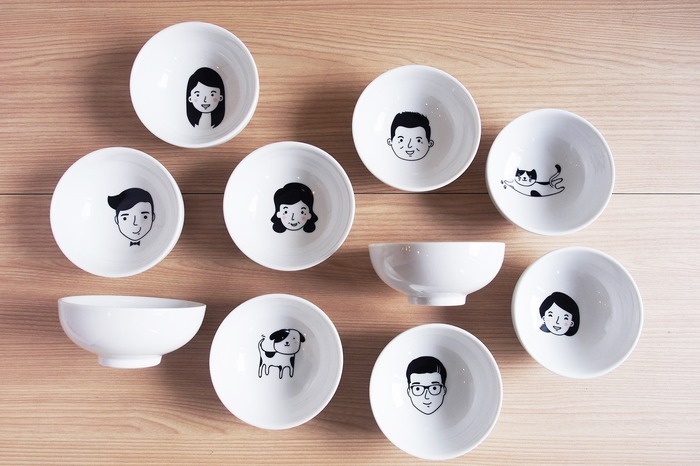 It was when we were invited to join Pinkoi's Pop-Up Goodie campaign in July 2013. 
When we joined and started selling through the campaign, we got really good response and even cute messages like "Take care and don't work too hard!" Every day, we had dozens of orders coming in and it was a big encouragement to us at that time when we had neither enough staff nor sales. We felt really grateful and a great sense of fulfillment too.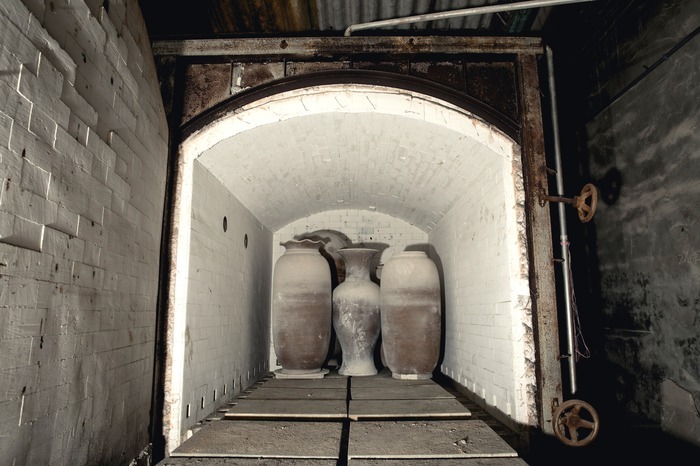 In December 2014, we received so many orders that even our biggest kiln was stacked full, and our father was quite happy. He told us, "You did a great job." Such simple words, but so meaningful: For the first time, we got his approval.
What is the biggest challenge you've faced so far and how did you overcome it?
We used to believe that we could face any difficulty as long as we had each other. But on the Chinese New Year's Eve of 2014, the first CNY after we both got married and therefore spending it with our in-laws, Father suddenly had a stroke due to due to high blood pressure.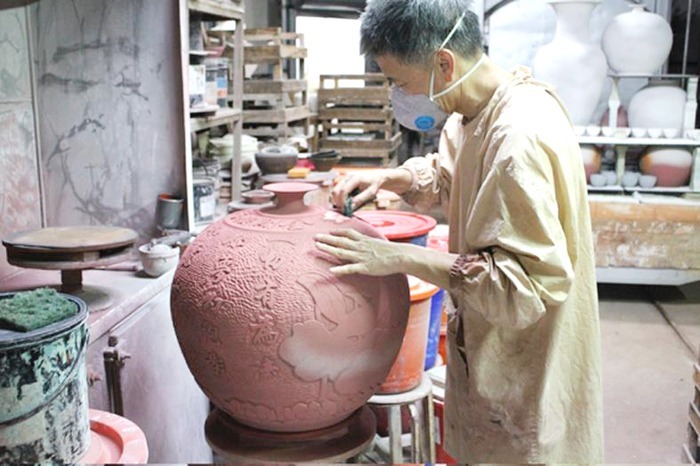 Due to his style, Father was the one who had the authority to everything in the factory. But since his stroke, he couldn't anymore. We took care of him, at the same time learning bit by bit how to run the factory. Thank god that Father recovered later on, and he taught us every little thing from mixing glaze to firing the kiln to other kinds of techniques. For half a year, we shadowed him to learn and took notes on his every move, so that the factory can be back and running.
Mao's ceramics are great as gifts. What are the most popular occasions people buy them for?
The ceramics are great for any gifting occasion.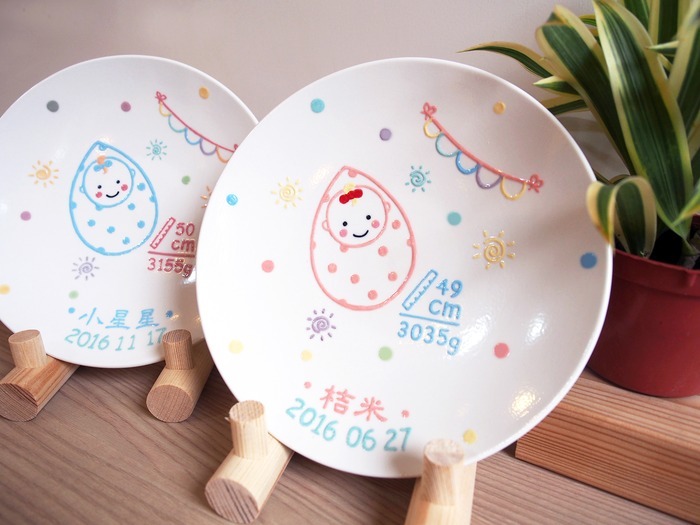 For example, the newborn plate. I designed the Baby's Full Month momento plate when I had my first baby. When my baby grows up, I could tell him that the plate marks the moment of his birth.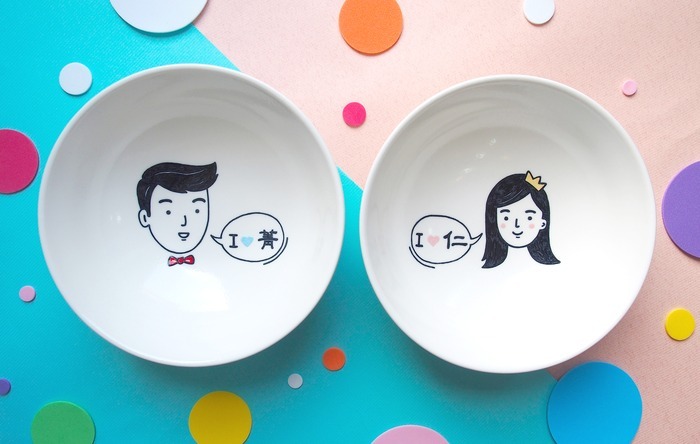 The Couple Bowl Set is also a delightful wedding and housewarming gift. We have illustrations that can be customized with names and words for your own needs.
Why did you choose to sell on Pinkoi?
In the end of 2010, we received an invitation from Pinkoi co-founder Peter to join Pinkoi. Whenever we had questions, he would help us out wholeheartedly. From our days of one order per month to steadily growing to expanding to offline retail opportunities, he's always been there. We are grateful for Pinkoi's care and support.
What is your experience with Pinkoi? How did your brand grow?
As of now, we have steady domestic orders as overseas orders continue to grow.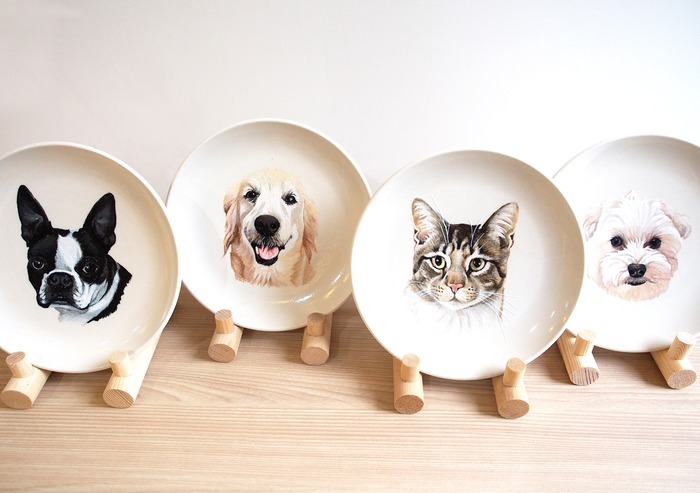 Since joining Pinkoi, our ceramics have been traveling the world—to Hong Kong, Japan, the U.S., Australia, Canada, and the farthest to Chile and Kenya—over forty cities across the world. Each time we ship to a new city it's like a badge of honor. We want more people to know that we are working hard passing down the legacy of traditional industries in this Taiwanese town of Yingge.  
What would you like to say to the Pinkoi team?
If it wasn't for Pinkoi, we wouldn't have started this great journey. Thank you, Pinkoi, for all the efforts you've been putting in.
Local brands, devoted designers and their Designtreprenuer stories:
► ► Forest Noodles' noodle business
► ► Kokomu's find woodcraft gifts business
► ► 5 Min's pottery business
► ► Jane One Piece's customized leatherworks business
► ► Wood515's wooden customized gifts business
Translation: Melissa