Preparing and styling for a product photo shoot is a long process, and it can really get on your nerves! To be honest, we share the anxiety when it comes to photo shoots: What do we need for this style and theme? Are props necessary? Where do we get them? Argh, this is going to cost a lot. Oh—there's a random object lying around, will it fit in?
Luckily, our (unofficial) Pinkoi in-house photographer is here to share some tips! Every month, he produces beautiful photos for Popup Goodie, and this time he's agreed to reveal his process and let us tag along in preparation for the MIDORI Traveler's Notebook campaign! In this post, we've put together 5 tips and 8 styling ideas for you. Read on!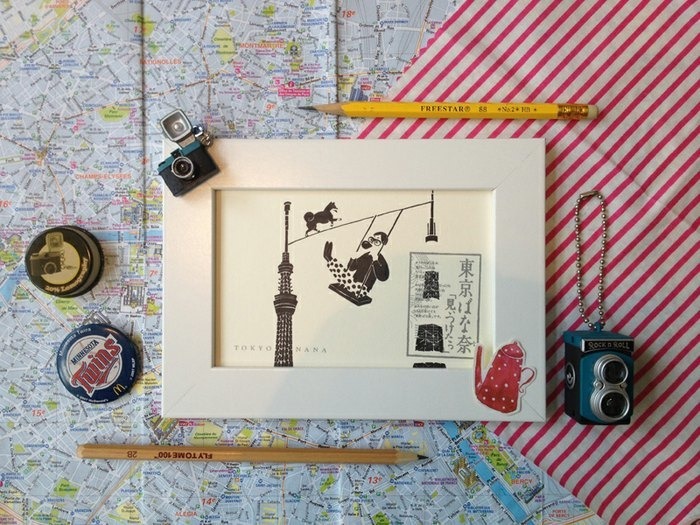 Prep Tips
1. Decide on a style
Know what style you're going for before you lose yourself in the endless possibilities of materials and supplies. For example, if you're going for a Japanese zen style, don't waste time obsessing over neon spandex.
2. Make a shopping list
Following Tip 1, make a shopping list for one shopping trip, including items from different stores in the same area so you don't forget anything.
3. Make spontaneity your friend
As you shop and hunt, you will see lots of props that will inspire new ideas. Be opened to them and write them down because these inspirations might work better than those from your office brainstorming sessions!
4. Compare prices
When it comes to fabrics, different stores often carry the same materials and brands, so be sure to compare prices before you make a purchase!
5. Bring your product along
Will the perfect set in your head match up to reality? Bring your product and check it in front of the actual props so you know for sure the best option!
On the hunt for fabrics
Our first stop was Yong Le Market, Taipei's well-known fabric market. Why? Because fabric in large measurements can serve as the photo backdrop and really set the tone of a style. Remember our first tip? Looking for fabric is a way to apply your style to actual choice of material.

It was pouring rain, but nothing could stop us from snatching a first-hand report!

Yong Le Market is huge! So we keep getting lost in this fabric wonderland… have we been here already?

Hunting for your product's soulmate takes time and patience!

Here's a tip: buy simple patterns in larger measurements, while remnants will do for colorful patterns.
8 Styling Ideas
Here are all the fabric we've gathered from the market! Now we'll show you how to use them to style a Tokyo Nana Print photo shoot. We built the shoot around the "travel" theme and came up with these 8 ideas.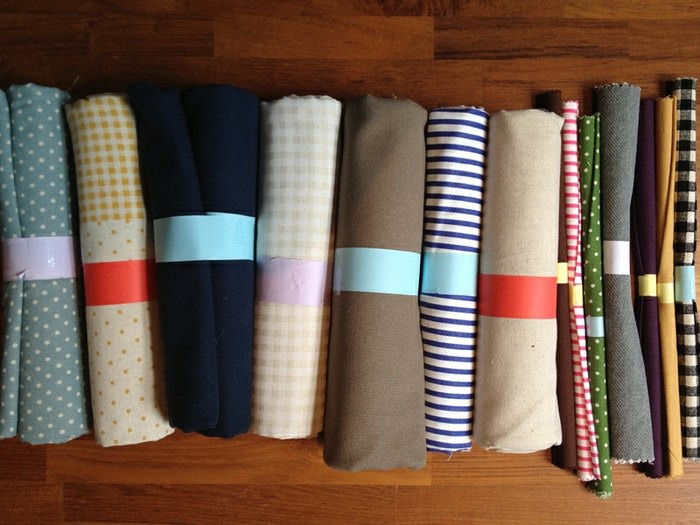 Set up is important because lighting is the primary factor for a successful photo shoot; therefore, we chose a wooden table in a sun-lit corner to take the photos.
Style 1: the bare essentials
First examine how the product looks by itself, then select props that will create a visual story. What's the story behind this product and what objects are related? When choosing the objects, remember that quality often beats quantity; just a few will bring out the best of the product.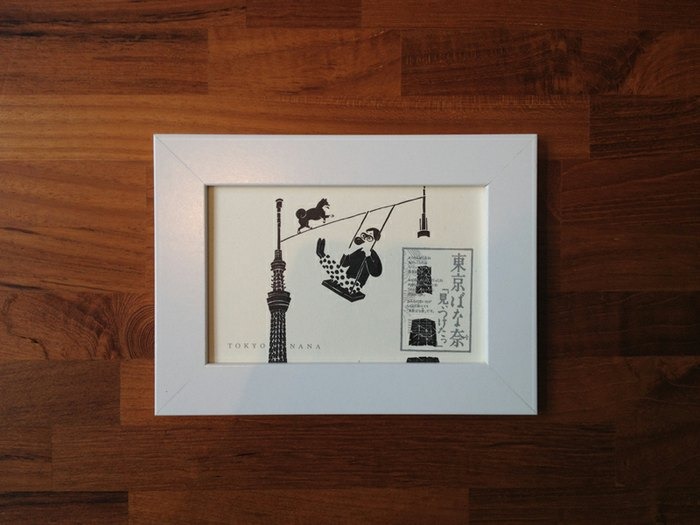 Style 2: cork, fabric, stamp
Experimenting allows the best idea to stand out—what would it be like to mix different materials?
Here's the result of cork placemats mixed with a fabric coaster and a rubber stamp!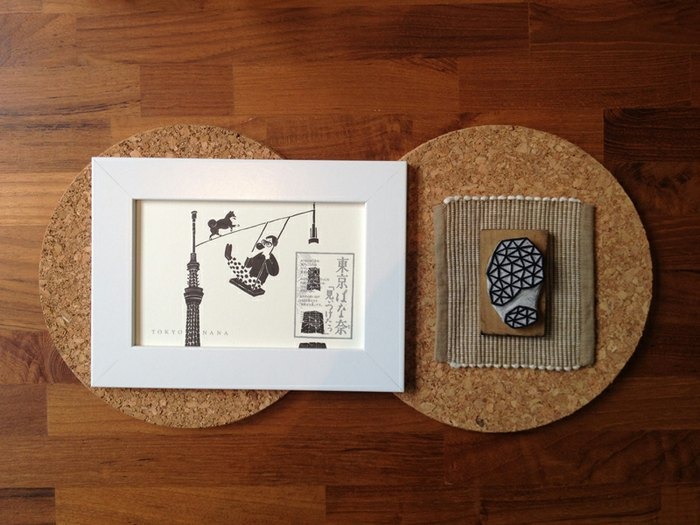 Style 3: Japan, dots, a little bit of nature
Imagine autumn in Japan… we used green polka dot fabric as background and sprinkled a few leaves from an IKEA dried bouquet to create a Japanese style.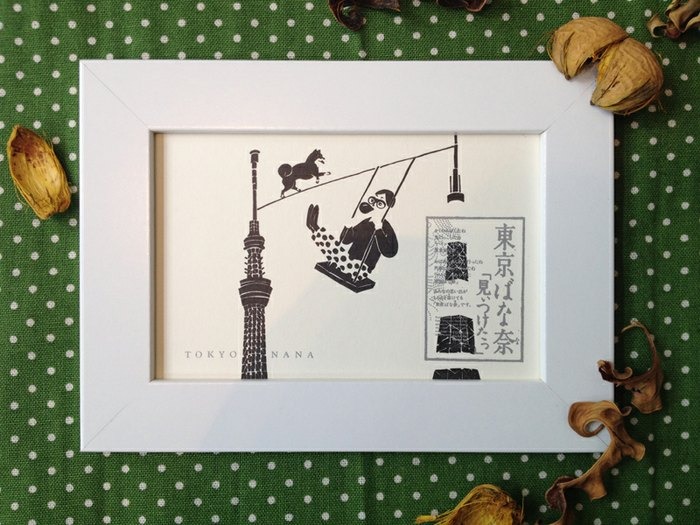 Style 4: metal, leather, washi tape, camera
Here we go for an urban look with materials like metal and leather, but still kept it lively with colors from washi tapes.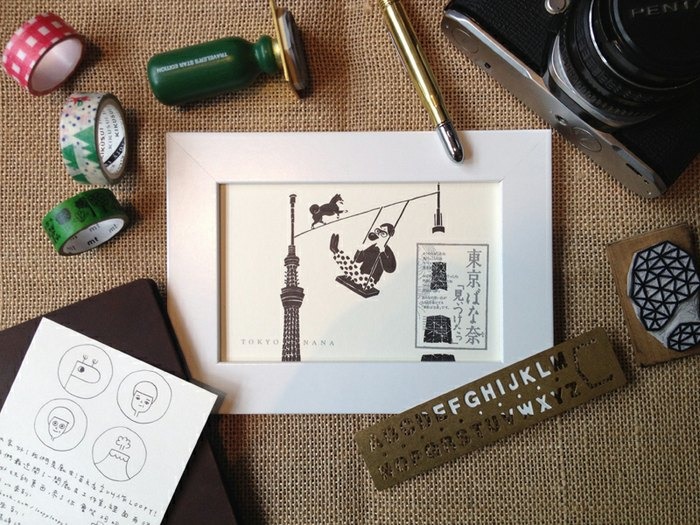 Style 5: France, maps, camera figurine, pencil
A map of France (a honeymoon momento from one of our colleagues!) and striped fabric (placed at an angle) brings out a subtle blue, white and red, perfectly hinting a French flair.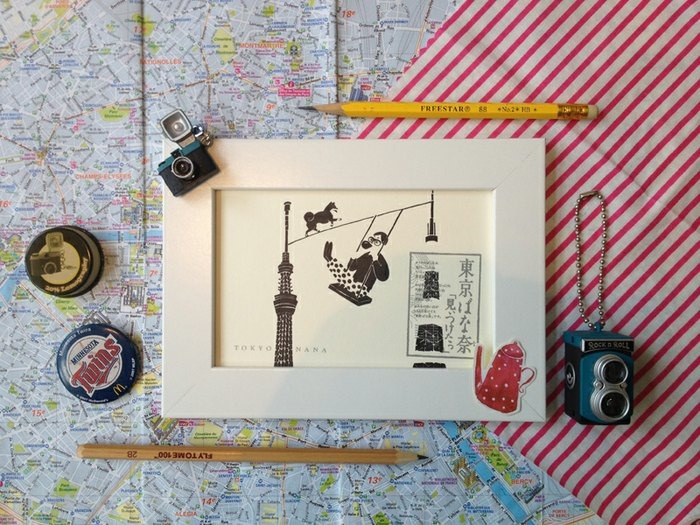 Style 6: coffee, polaroid, gift box, cream and sugar
Remember Tip 3? Be spontaneous! We happened to be having lattes which inspired a scene where a traveler pops into a cafe to write postcards home.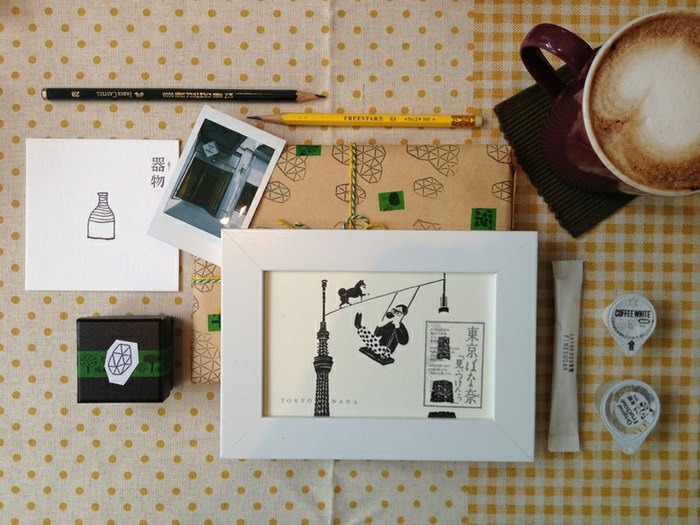 Style 7: spontaneity, illustrations, stickers, Jelly Beans
Make it a celebration with cute hand-drawn illustrations and vibrant Jelly Beans!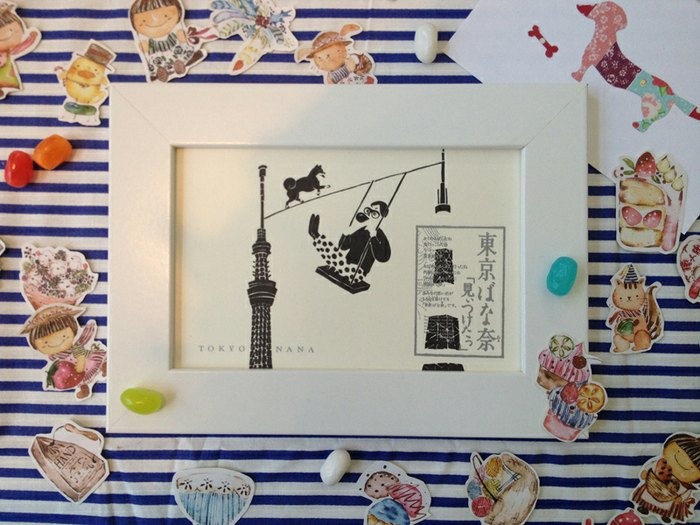 Style 8: the classics, felt tip pens, lens cap, leather
We saw did see a random tote bag lying around and decided to bringought it to the set, cameoming up with a refined yet laid-back classic black-and-white style!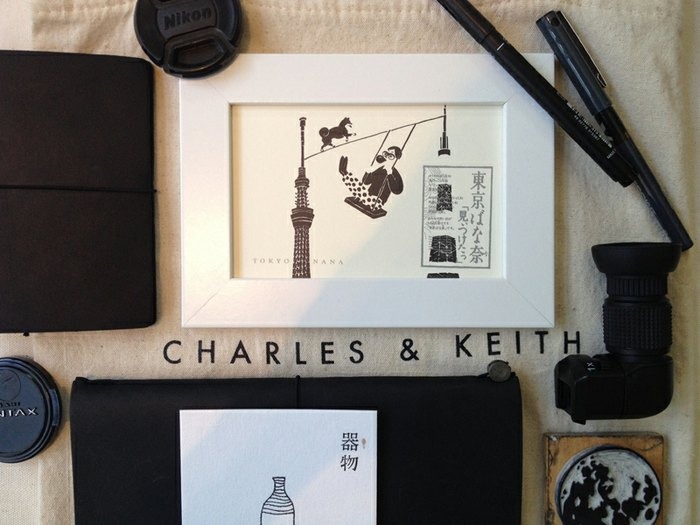 Did you like any of these styles? Or share with us your unique ways to apply these materials!
Summary
After the long photo shoot, our table has become considerably messier with fabrics, props and empty coffee mugs. From planning, shopping to shooting, we've learned to…
1. Try it! There are no bad ideas. Trying is the only way to come up with new, fresh looks.

2. Take many shots. Literally. (Charge your batteries first!)

3. Let your imagination fly. Make visual associations, develop stories, and grow your creativity!
The biggest lesson of all, is to adjust your mindset to believing good styling is attainable. It's hard work, but let things go a little and you can enjoy it more; we play with materials and ideas after all! It's true that it takes a lot of effort and creativity, and that's why getting inspired is helpful when creativity runs dry. Read magazines, browse websites and flip through photography books—they all help!
At the end of the day, you'll be so proud of yourself as you sit down and realize you have created so many styles and images! Practice makes perfect, so go for it!
P.S. All of the photos are shot with iPhone 4S, none of them were touched up—learn more about how to take great photos with your smartphone!
Source: Etsy、Pinterest、Kinfolk Magazine