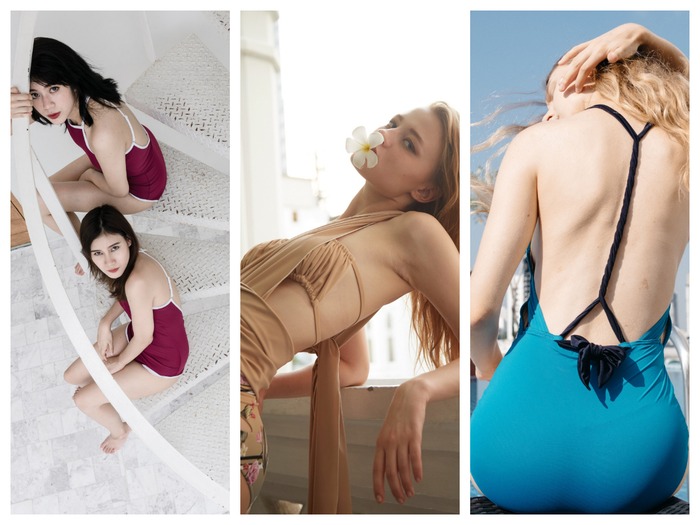 If you want to mix things up this summer, Thai fashion has got your back (again!). Summer in Thailand is year-round (except when it's winter—for a short period!), beaches are everywhere, and Thai fashion is as quirky and diverse as it can get. Follow any of the brands on Pinkoi or their Instagrams, and you'll soon catch up on insider tips of the best beaches and ways to enjoy summer. It's no wonder why Thai swimwear is coveted by girls of every style and personality. 
From sexy one-pieces to patterns with slimming effects to modest two-pieces, Thai swimwear designers think outside the box. The makers also know how to sit back and have fun. So, come discover what the locals love and which ones are right for you!
"Summer is no fun without me"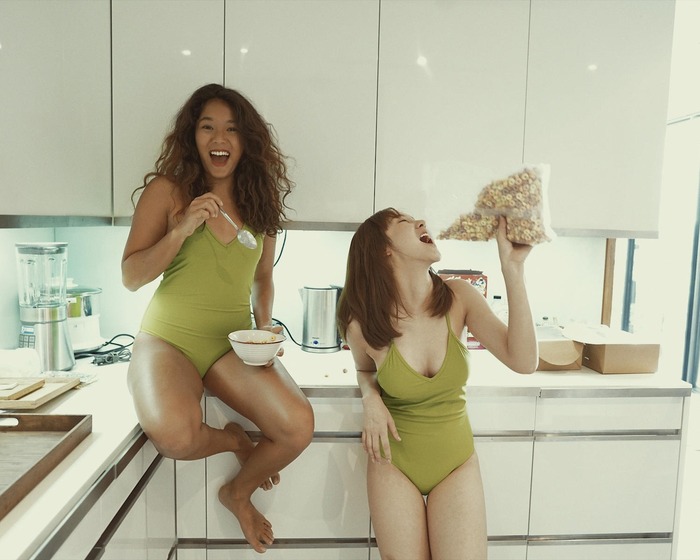 The green swimsuit is called "Eat Your Greens Kids." The yellow swimsuit is named "You Want Mustard On That?" With kitchen-party-themed swimsuits like these, you'll start looking at solid one-pieces in a different way.
Oh!Panty swimwear styles are straight-to-the-point, fully dressed with a fun-loving spirit. With mix-and-match tops and bottoms ready for the water, exercise and other adventures, Oh!Panty is happy "when you see our products and have a smile or a little grin on your face. Then, we know we did our job right."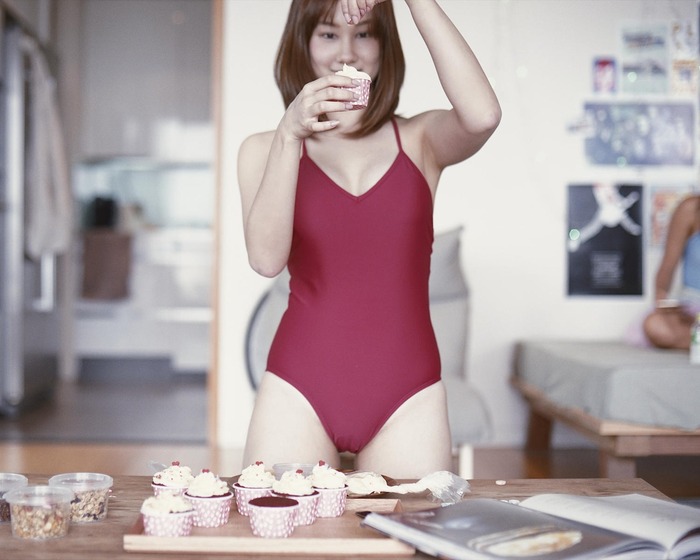 Get these together:
Mix and match the bikini tops & bottoms
Grab a leather bag or purse to go with your swimsuit
Sports bra and swimsuit
What's also special:
Oh!Panty also has bags to match your style, as well as sportswear and loungewear.
"Don't waste a second doubting the quality and practicality"
Aprilpoolday is a famous Thai brand beloved by the local girls. They are credited with bringing the vintage 80s style back to Thailand and are popular among all ages. They are sort of a success story, a pair of young designers winning the hearts of the nation and all over the world, with practical suits designed for actual swimming and wearing off the beach.
They also have a Aprilpoolday Boutique on Sathorn in the heart of Bangkok—we recommend seeking it out for yourself!
Get these together:
Mommy and me adult and kid's swimsuits
Swimsuit and wrap-around pleated skirt
"Just comfortably me"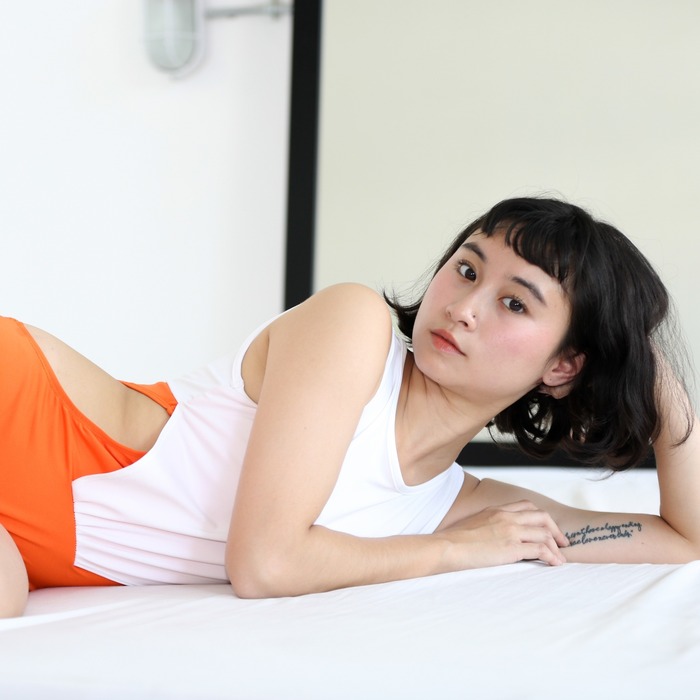 Ruffles, drapes, slit backs … Glamazed is the swimsuit version of a sweet summer dress. Also full of solid colors and a vintage pin-up vibe, Glamazed swimwear in juicy brights and elegant fabrics will you make you the center of attention on picturesque white sand beaches. The band in the bikini top also means more freedom for movement and the look of a fuller bust.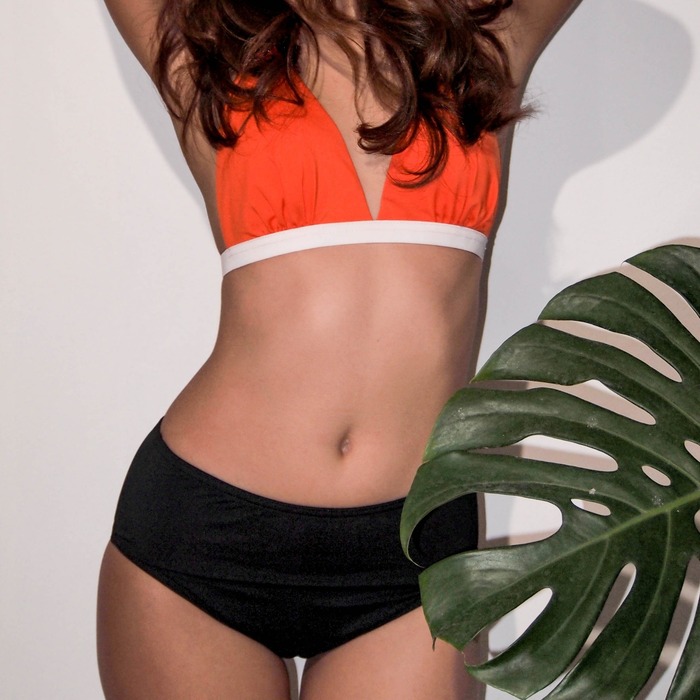 Get these together:
A bikini set and a one-piece for different moods
Two bikini sets for mix-and-match colors
"Passion for the tropics"
Moving away from solids, we have the perfect prints to put you in full Thailand vacation mode whenever you wear them. Based in Bangkok, Sea Salt & Vinegar love their tropics and has abstract coral reef, ocean waves and banana leaf patterns that'll drape you in a never-ending summer dream.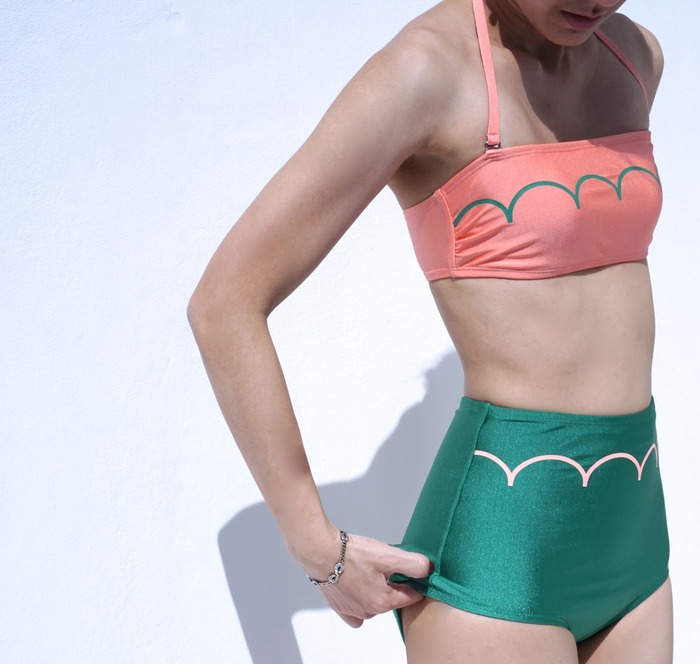 Get these together:
Grab a 3-piece set including a bandeau, bottom and vest
What's also special:
Sea Salt & Vinegar has a good selection of sporty rash guard swimsuits, such as long sleeve suits
"Folds and drapes that'll make you stare"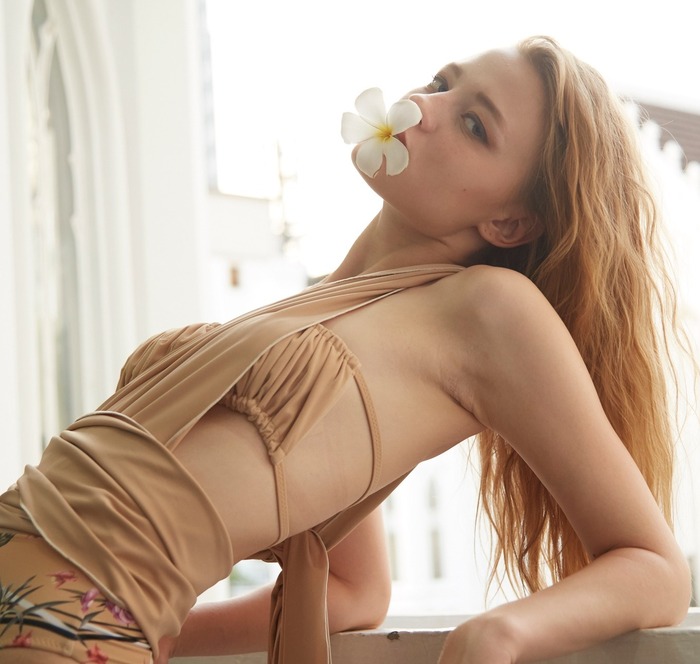 If you think Thai swimwear does cute and classy but not sexy, Yorata now proves you wrong. Our Thai swimwear brand specialist just announced Yorata the winner of the sexiest swimsuit! With floral painted prints, finely pleated cutout bandeaus and skinny straps, it's a unique and elegant bikini option with that'll tantalize the imagination. Wear the the top as halter or bandeau.
Get these together:
Bandeau with high waist bottom
Bandeau with low waist bottom
Swimsuit with an ethereal kaftan or a classy chain tunic
What's also special:
Yorata also has many cover-up styles that play with their favorite details


Enjoy discounted or free shipping on Thai swimwear until 5/15!
"Mediterranean coastlines and the scent of lime"
"Simply exquisite", Coralist is another sophisticated swimwear brand, but the swimsuit alone completes an amazing outfit. In 2018, Coralist dazzles you with the sunshine and breeze of the Mediterranean Sea. A few of our fashion favorites include the body-slimming Terra and Kay that doesn't for a second compromise lush prints or fun details, and the Myra and Ayu two-piece collections that feature elegant twist-front tops.
You can see and touch Coralist in trendy areas in Bangkok like Siam Soi 2 and Thonglor.
Get these together:
You won't be able to make up your mind, so get whatever you want
What's also special:
Coralist also have cover-ups and pajamas that matches up with the swimwear
"Design school is where I'm from"
As the Army of Interns mature into a full-fledged fashion powerhouse, Bullet by AOI swimwear is more serious than ever about differentiated cuts, high concepts, and challenging the brand itself.
From the earlier velvet and two-tone classics to the recent nature patterns and Urban Motor suits (injected with shots of Ultra Violet), Bullet by AOI takes its influence from New York and takes a different path from the common laid-back, beach-day Thai fashion styles. Meet the Army during their latest interview.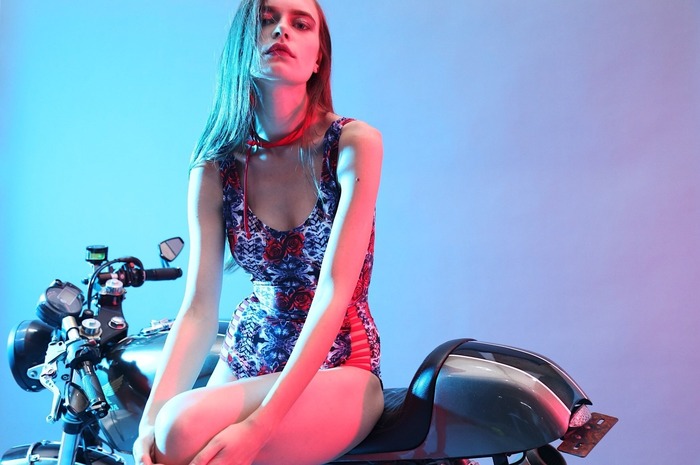 Get these together:
Get a Hidden Gems swimming cap with your swimsuit
What's also special:
Bullet by AOI has some reversible pieces!
"She's classy at the bonfire"
Classic, demure and full of joy, Beach Bonfire Bangkok has elegant one-piece and long sleeve swimsuits in some stately colors like cobalt blue and ivory white. With equally feminine beach dresses in the shop, Beach Bonfire is perfect for a girl who likes to keep her sandals on and hair tucked under a big straw hat.
Get these together:
A swimsuit and a flowy cover-up dress (for a picnic)
A swimsuit and a fit-and-flare dress (for a restaurant)
What's also special:
They are bringing in the dresses!
"I am floating to a faraway place"
Nothing too wild, but far from routine, Daydream swimwear is dreamy but not cloyingly sweet, even with collections named after tasty treats such as Bubble Gum, Creme Brulee, Donut and Mousse. The designer loves seaside travel, and we think the brand strikes a balance between pretty, imaginative looks and practical wear for playing in the water. Check out the shop for ways to enjoy yourself at the pool.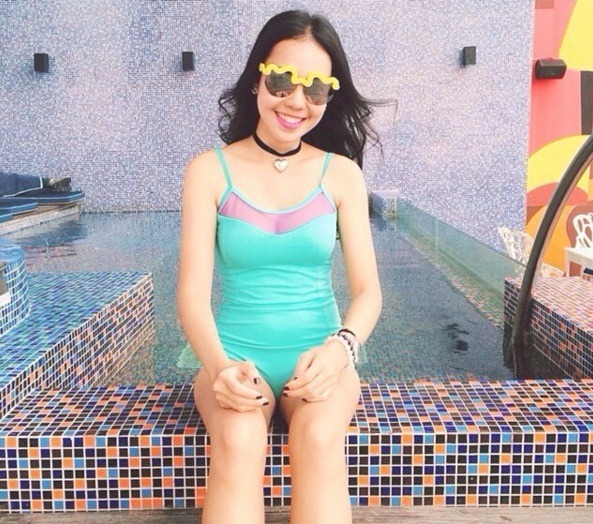 What to buy together:
With multiple items on sale, how about two colors of the same style?
What's also special:
We do love the sun-filled serenity in their Instagram. Follow the local calendar with Daydream and make-believe you live in Thailand!
"I see what you don't."
Maillot.Co is also a hit at the Pinkoi office. It's the brand that redefined sexy in one-piece swimsuits—especially for Asians. With beautiful set photos, Maillot.Co was also one of the first brands to fascinate those of us outside of Thailand with the Thai lifestyle and sentiments for your besties.
Get these together:
2 swimsuits: one for you, one for your bestie
Swimsuit and cropped vests
Swimsuit and pretty linen cover-ups
Accessories for the beach
One thing that troubles us the most is not the swimsuit, but what to bring. With a Merry Metric bag, you're truly ready for the beach. With these knitted beach bags, you'll never have to worry about getting the sand out again!
Merry Metric is created by a young designer to help the locals earn income after the harvest season ends. The bags are knitted using one simple cotton or hemp rope!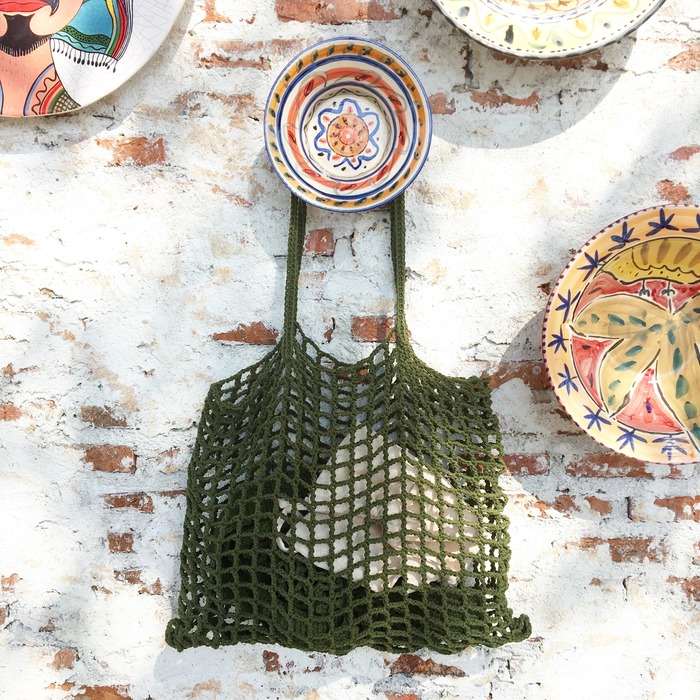 Get these together:
Knitted hat, neoprene-bottom bag, and knitted earrings
Whether you're looking for unique silhouettes, brilliant designs that redefines sexy, rich colors and materials that completes your summer look, or even just a beach attitude that matches your own, swimwear brands from Thailand will be your best bet.  
#SummerSwimming #SummerFun

► ► Featured Shop | Maillot Co Swimwear
► ► Featured Shop: Bullet by AOI Swimwear
► ► Thai Swimwear Brands are Killing it! 9 Iconic Swimsuits to Try
► ► Summer is Here! Is Your Phone Dressed for Summer Vacation?
► ► 8 Picture-Perfect Beaches in Thailand for your Swimsuits
► ► I Wanna be on Vacation! 9 Tropical Fashion Finds for the Summer Trend
Text: Melissa