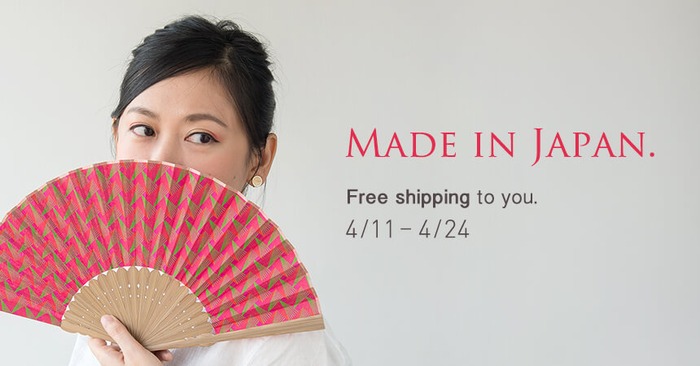 We're shining a spotlight on Japan's brightest designers. Between 4/11–4/24, save on shipping during our Made in Japan campaign.
We're greedy, yes; we want to try to introduce you to over 50 brands from Japan all at once, but that's a bit unreasonable. So instead, we'll be gentle. With this shopping guide, we'll walk you through the goodies you can find that are Made In Japan!
✔ Made in Japan means tons of designers are offering free shipping from Japan to the U.S.!
✔ Looking for home goods? Have a budget? Buying mom's favorite color? Use the filters to find what you want!
✔ U.S. members, take US$3 off orders over US$40 from Japanese designers!
✔ Want to know the most popular Japanese brands on Pinkoi? Check out top accessories, stationery, and more!
1. You can discover "hip" traditional Japanese crafts
▶ See all traditional prints Made In Japan
One of the most exciting things we see at Pinkoi is artists digging up their cultural roots and coming up with surprising new concepts. This includes Japanese grandma's knitted slippers redesigned at MERI and Saori Mochizuki's trend-setting wafu prints from Tokyo.
2. A different style of Japanese jewelry: vintage
▶ See all vintage styles Made In Japan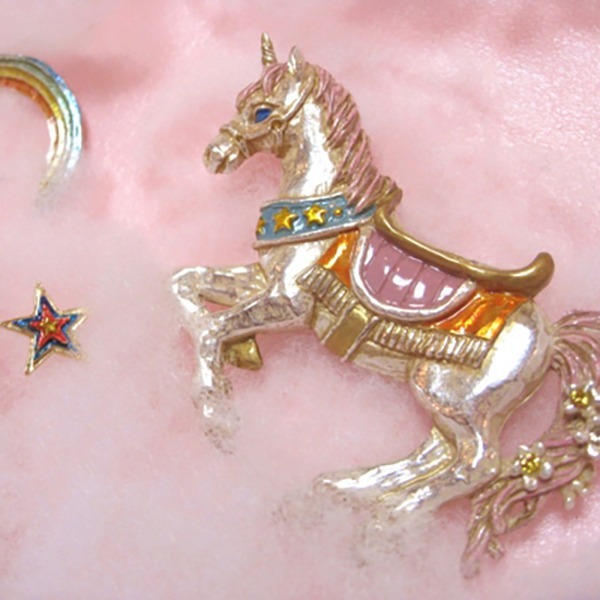 Unicorn Brooch from Palnart Poc
Japan has seen many bestsellers with light-reflecting gemstones and polymer jewelry. Chica3f, Marina and A.N. Accessory are a few brands you absolutely have to know.
However, we also love the vintage styles from Japan. From Palnart Poc's wearable daydreams to Malle la Brocante's keshi pearls, they have that unique blend of western influence and fairy tale-like nostalgia.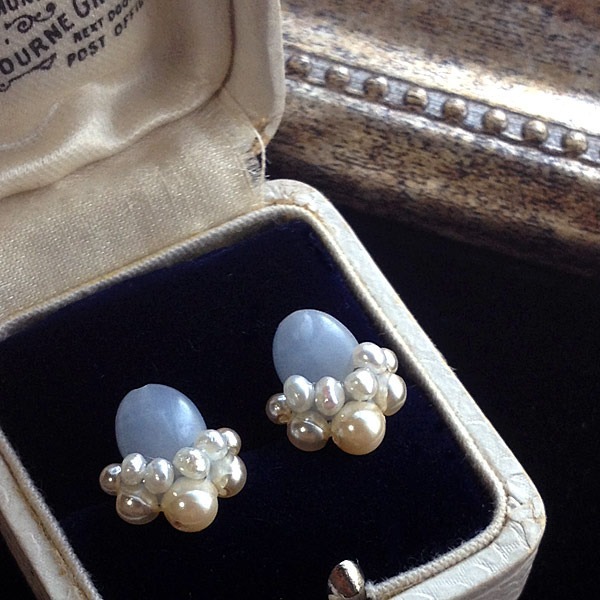 Angelite Earrings from Malle la Brocante
3. Get cute things that mysteriously make you happy
▶  See all the cute and funny things Made In Japan
Bird King's Walk Brooches from Uka
"Kawaii!" Cute things come in many styles: funny, girly, innocent… and they also make you feel wholesome. Japanese cuteness is full of wisdom, the humor is subtle, and seems to bring out the best side of ourselves. We're not exaggerating—some say the Japanese's love for cuteness may be related to their appreciation for harmony.
Mame (Beans) Tape from Spica Garden
4. Live the Japanese natural, decluttered lifestyle
▶  See all minimalistic styles Made In Japan
Rain & Mountain Double Gauze Dress
from Loosey Goosey
Wear uncomplicated Japanese styles with clothing and woven goods made by the Japanese themselves. Sometimes they are for making a statement, sometimes to look understated. Japan, home of Muji, is also home to neutral colors, organic cotton and minimal possessions.
5. Connect with kindred spirits who love the beautiful details of nature
▶  See all flowers and nature Made In Japan
Nasturtium Leaf Ring from Roro Luna Moon
Did you know that in Japan, there are holidays named Ocean Day and Mountain Day? Living with the seasons is the way of living in Japan, yet the longing for nature is universal, we think. Find Japanese designs that validate such yearnings with detailed depictions of nature, such as summer hydrangeas, one of the nation's favorites. Ultimately, just as the sakura blooms and fades away with the changing winds of summer, they remind us to live in the moment.
Hydrangea Earrings form Anne Designs
6. If you want one-of-a-kind items that surprise you
▶  See all art Made In Japan
Geometric Flower Pendant from Boroccus
If you know what you love, all of the above might be a tad predictable, but Japanese creativity can take you by surprise at any given moment, and we like to be surprised. While the art and humor might not be for every day and everyone, they definitely make the most unique gifts.
Statement Embroidery Collar from ifme
From quirky to mainstream, simple to luxurious, you can find everything in Made In Japan. For a quick visual guide, take a look at the Window and enjoy the shipping offers to the U.S. We'd love to know what excites you the most!

Featured Shops from Japan
▶ ▶ Featured Shop | Ponchise
▶ ▶ Featured Shop | Wagara Deco
▶ ▶ Featured Shop | uruguruGlass Jewelry
▶ ▶ Featured Shop | Takahashi Naomi Wire Crochet Jewelry
Text: Melissa