What's your goal for 2018? Become a craft beer connoisseur, or journey solo to the less-traveled destination of your dreams?
It's 2018. Get motivated by getting together with your friends! For this, we're revealing the inspiring secret talents and underground clubs at Pinkoi. From clubs for beer, video games to tarot reading and calligraphy, the ways hard-working Pinkoists have fun will have you pumped for whatever your dreams are in 2018!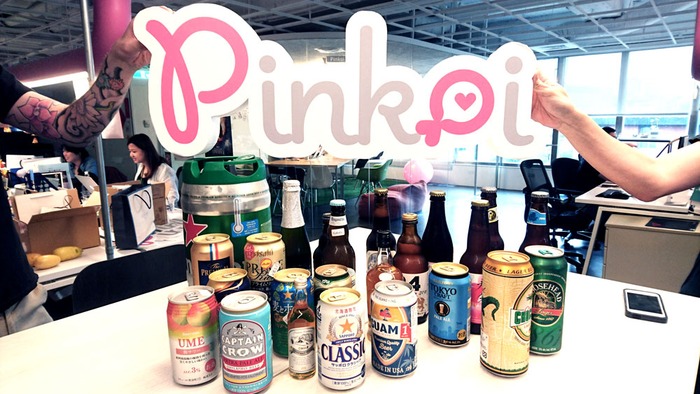 Source: Michelle 
First, the clubs at Pinkoi. Here at Pinkoi, anyone can get together a group of three or more people, form a club and get subsidized for regular outings. The hiking club has planned for moonlight hikes, the bento club brings homemade lunch that inspires plenty of appetites (and a few stragglers with empty plates and bowls), and the video game club is why some Pinkoists exercise their brains more than others do. 
Video Game Club
Video game club was created by front end engineer Fred, along with HR specialist Kate and UI/UX designer Remi. See how the club takes over the lunch room after hours!
To designer Remi, "Video games is a form of art. Some games explore existentialism, some are about revolution. I learn a lot about different thought processes, problem solving skills and even design strategy from all these games."
A "Pinkoi game" imagined by visual designer Gazhua.
Bento Club
At bento club, you'll learn the art of not just cooking and baking, but also plating, sake pairing, and foodie photos!
Source: Migo
Beer Club
Source: Kat
Committed founder and senior engineer Adam (upper right) has seen beer club through highs and lows. Now, beer club is about discovering bars after work, stocking beers in the office fridge, and buying beer together.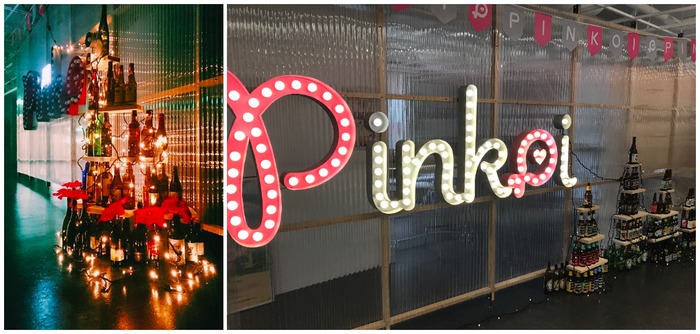 It's also your gateway to learning about international beers, Taiwanese craft beers, label designs, startup stories, and alternative Christmas trees, as well as socializing with visiting overseas Pinkoists!
Like any meetup, the monthly events at the clubs give you momentum to keep hobby participation up until it becomes a habit and a skill.
The hidden talents
Speaking of skills, there are so many hidden talents at Pinkoi, we can't introduce them all, but their happy faces and some less common interests will inspire you to keep doing that thing you've always been thinking about!
iOS engineer Ben's fifteen minutes of songwriter's fame in college is brought back to life when we put him together with UI/UX designer Remi, current bassist of local band Vector the Bike!
Backend engineer Toki can do mean calligraphy! For years, he has been writing and practicing, and perfecting the birthday cards for every Pinkoists with hand-written birthday wishes.
Editor Pegi is another example of pursuing your daydreams! The unicorns, monsters and dreamy girls inside her head are always evolving through new drawings and new mediums like prints, fabrics, and embroidery… who knows what's next?
You've also met longboard girl Kim who keeps skating despite the number of falls, and tarot reader Evelyn who only gives thoughtful advice and stands behind her craft.
There are so many ways to spend our time. If there's one thing that you can pick to make yourself happy this year, what would it be?
Does this look fun to you? Consider joining our team at Pinkoi with these career opportunities—we're hiring!
New Year Motivations
► 5 Type of Planner Systems to Achieve Your Goals in the New Year
► Workspace Goals! A Day in Molasola's Animal-Filled Designer Workspace
► Desk Goals: Declutter & Decorate your Office Desks with Pinkoists
► Seize the Moment with Healing Stones and Crystals!
► Live your Best Self in 2018! Birthstones for 12 Zodiac Signs
Text: Melissa