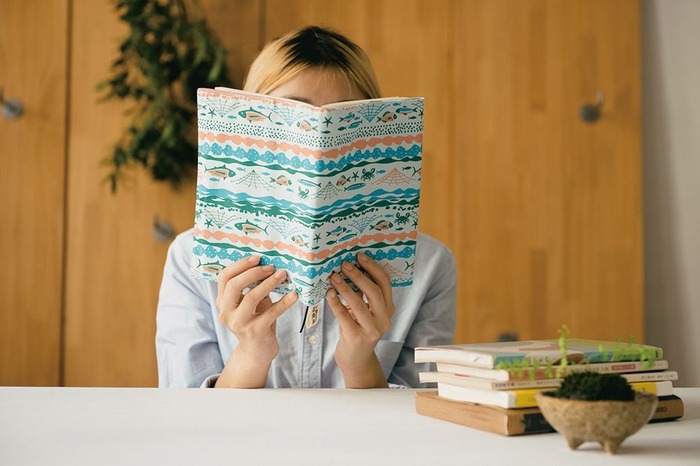 Fabric book covers do a lot. They protect your soft covers, they add a zakka aesthetic, and they can make good home decorations. If you like to have a book on the go, a book sleeve protects it from bumping and bruising. If you're reading on the bus or in a coffee shop, it also hides the cover and keeps others from reading too much into what you're reading—one reason that book covers has become popular in Japan.
Every book is different, let alone every book collector, so if you decide to get a fabric book cover, it's probably for certain reasons. With different sizes, fabrics, fabric patterns and details, choosing the right one can be a bit overwhelming. Here's what to look for when shopping for fabric book sleeves—including a few ones we love!
☞ Size: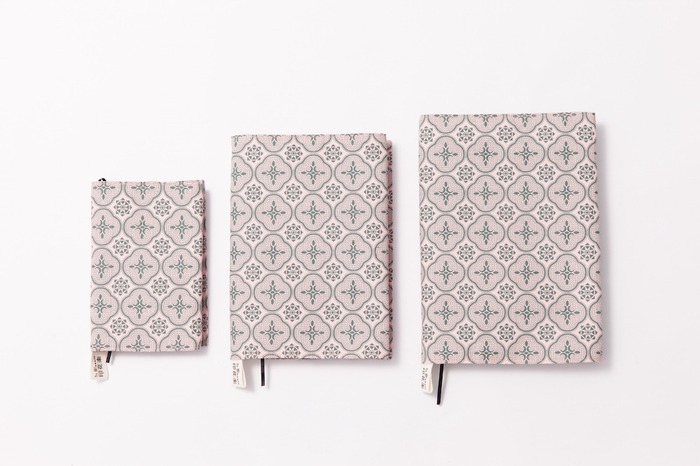 Book Cover from inBlooom
Size is the biggest issue to finding a fabric cover. Most makers in Asia provide the sizing information in international paper sizes like A5 or B5, or in centimeter measurements. Here are a few common book size conversions:
Common mass market books:
4-¼" x 7" – book cover min 10.8 x 17.8 cm – (close to B6 or 32K)
Smaller paperbacks/novels:
5-1/2″ x 8-1/2″ –  book cover min 14 x 21.6 cm (close to A5 or 25K)
Larger paperbacks/non-fictions:
6" x 9" – book cover min 15.3 x 22.9 cm (close to B5 or 16K)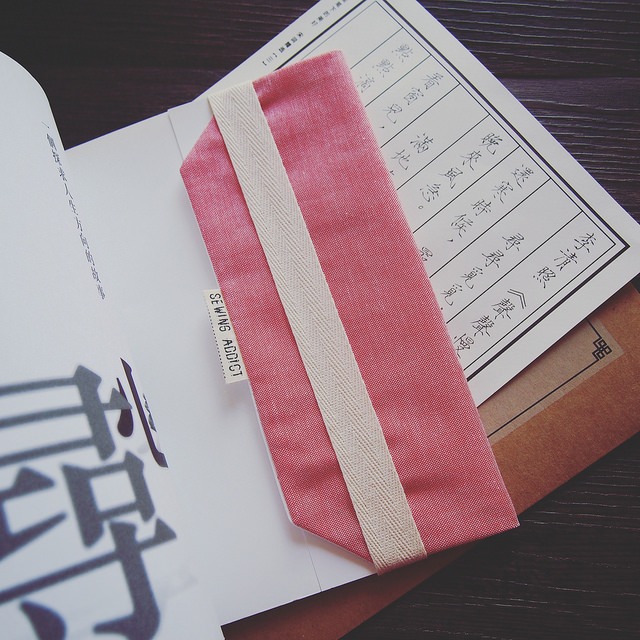 Watermelon Book Cover from Sewing Addict
Size: 21 x 14.5 cm
The width can go a little longer!
Even if the ratio of the sleeve doesn't match your book entirely, chances are your book will be happy with a little extra breathing space on one side! Another ideas is to look for adjustable sleeves like the above from Sewing Addict.
☞ Fabric type: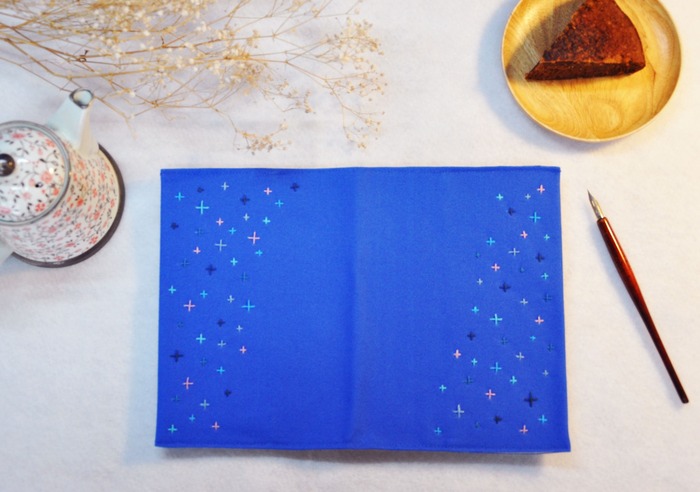 Sapphire Embroidered Cover from Frida
Canvas is the most popular choice since it is durable and maintains that everyday zakka feeling. Some would prefer linen, cotton, or even denim. Thicker fabrics give more sense of treasure and protection, which is great for books that have a personal meaning. The thinner fabrics give a lighthearted, accessible feel, and are very nice for protecting a poetry collection or guidebook before tossing it in your bag.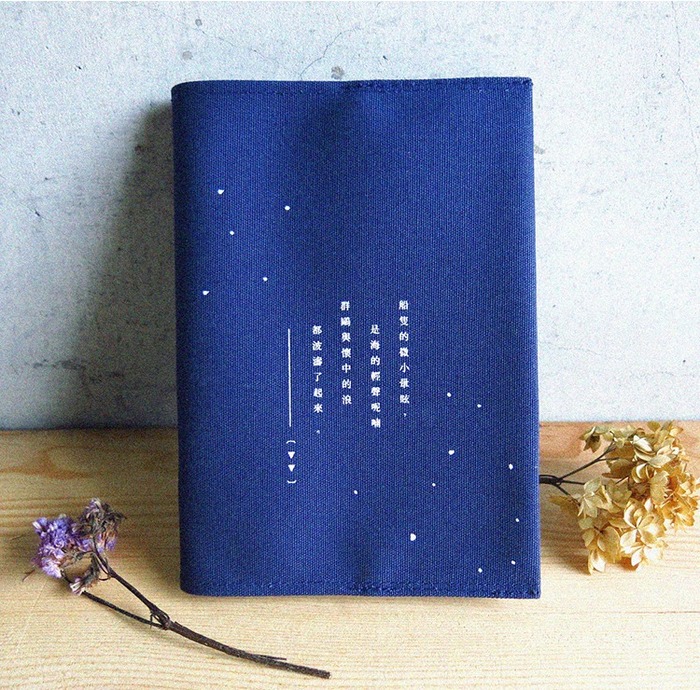 Chinese Poetry Cover from Sea Belongings
Poetry on an ocean-inspired cover can really transport us to a different world. The thick canvas offers a nice tactile, tangible reading experience too!
As a fabric design brand, inBlooom is specific about the types of fabrics they use as well as the weight. The environment-inspired designs are always a pleasure to discover too. If you're curious whether the fabric lies on the thicker or thinner side, don't be shy to message and ask the designer.
☞ Cover design: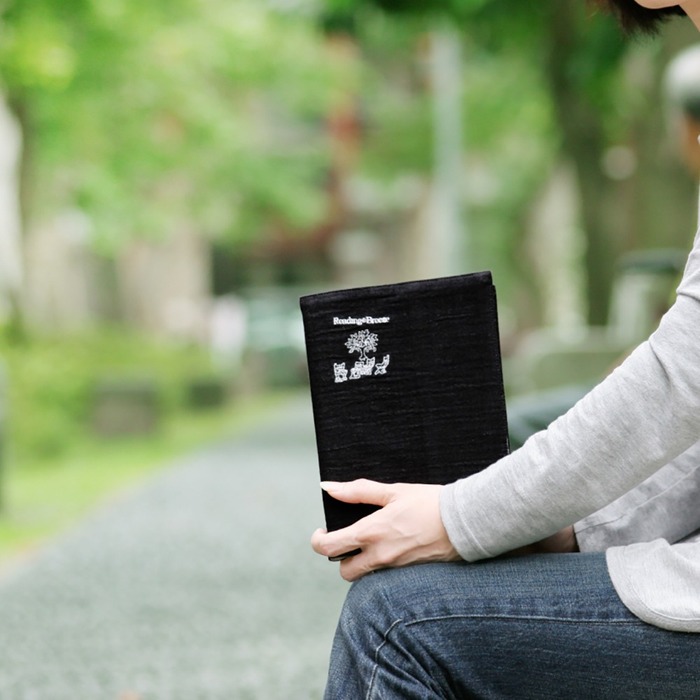 Cotton Book Cover from Leewu
Solids, patterns, or artwork? Front design, or all-over print? Cover design is where you express your reading style, the relationship you have with the book, and your relationship with the environment you're reading in.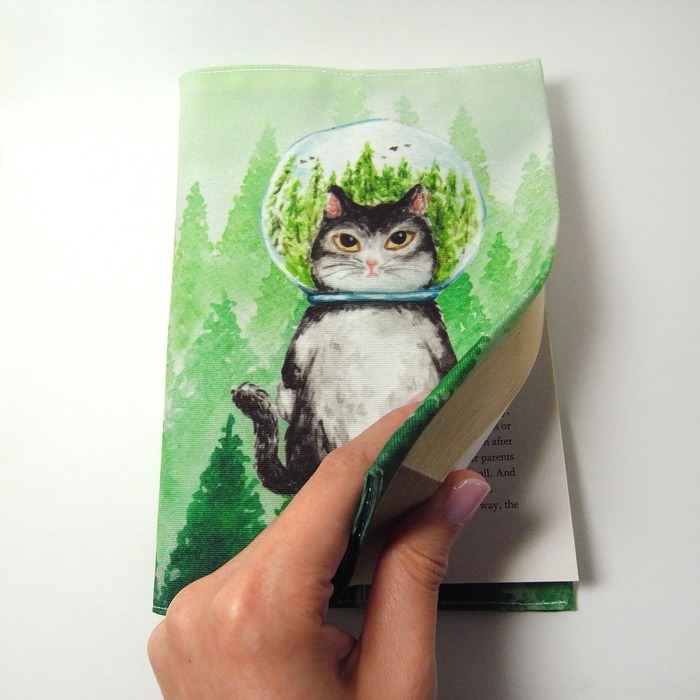 Glass Globe Cat Cover from THOU.s.HAND
An all-over print of a giant kitty in the woods!
A pleasing artwork is like the special dress you save for a very specific occasion. It'll greet you loyally and guard your reading time and space as you flip it against the outside world. Low-key, minimalistic designs help us settle into the mood for reading. With it, we can disappear into the world of words and imagination, whether reading by a tranquil lake or in a noisy coffee shop.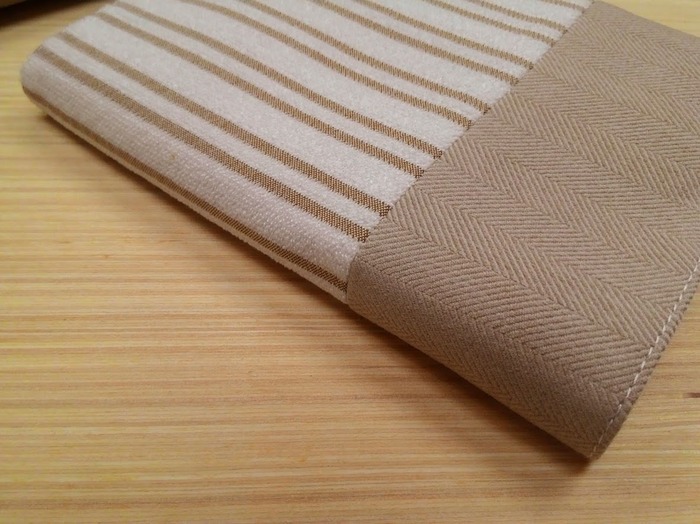 Khaki Book Cover from Cococats
☞ Details:
Handmade and customizable book covers come with thoughtful details that adds to your reading pleasure.
Pen holder design: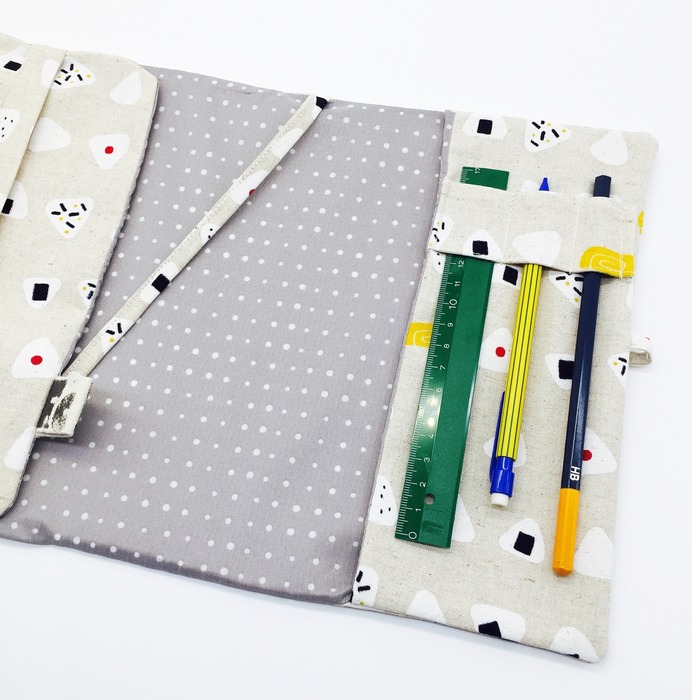 A dedicated pocket for holding three pens is great for the note taker or the reader-writer.
Additional sleeve design: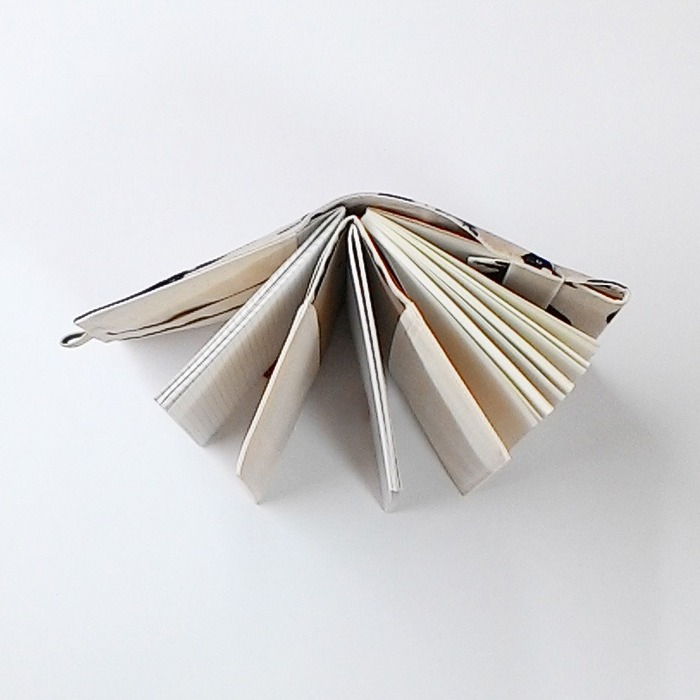 With flexible additional covers, you can protect two to three books at a time and keep them in the same space.
Pocket design: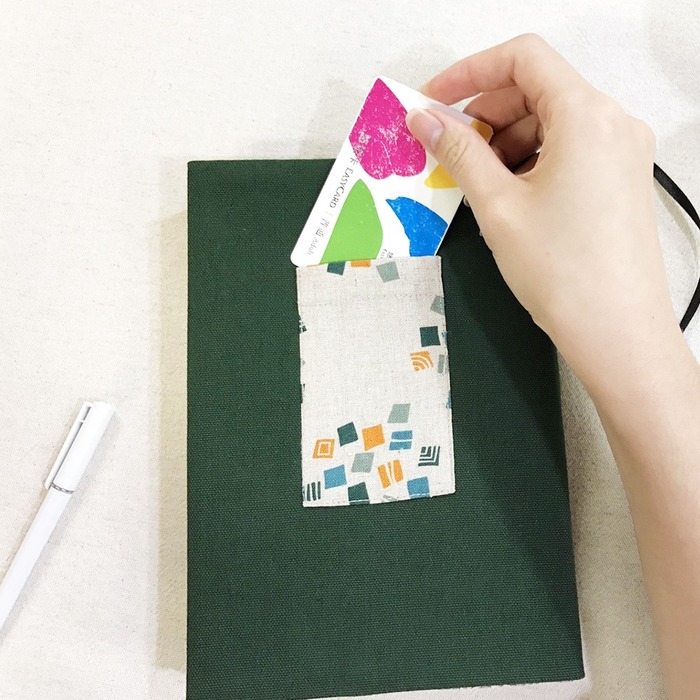 The patterned fabric is actually a pocket for—you'll know what it's for if you are one of the rare humans who head out just to go to the library—your library card!
So many designs, so many styles. Oh proud bookworm, which is the sleeve your favorite books need?
Bookish pleasures on the go
► ► ► Cowork and Colive with Digital Nomads at Surf Office Lisbon
► ► ► Ideal Bookshelf has Your Favorite Novels as Enamel Pins
► ► ► 10 Types of Bags Every Girl Needs Day in and Day Out
Text: Melissa