Many designers ask, with so many design products on Pinkoi, how can I stand out and reach my target audience? This is a multi-layered question of course, but make sure you have considered resources right here in your backyard: promotional opportunities on Pinkoi designed to help you get discovered.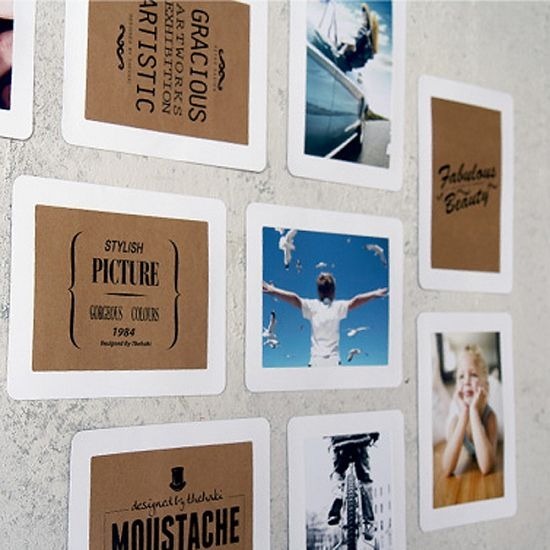 From ways to get featured to discounts you can share with your customers, the promotional opportunities on Pinkoi are already built in the Pinkoi experience. They are essential tools to drive traffic to your shop and increase brand awareness. The more you are aware of them, the more Pinkoi can be your marketing partner. Best of all, these resources are accessible to every designer on Pinkoi!
Are you ready to upgrade your marketing toolkit? Read on for the 5 essential promotions and discounts on Pinkoi!
5 Pinkoi promotions you should know
1. Homepage features and Window features
Every day, customer see curated products on the Pinkoi homepage and on the Pinkoi app. They also see themed Windows on Facebook created by Pinkoi social media managers all the time. Both homepage and Window features are powerful traffic-boosters for any Pinkoi shop.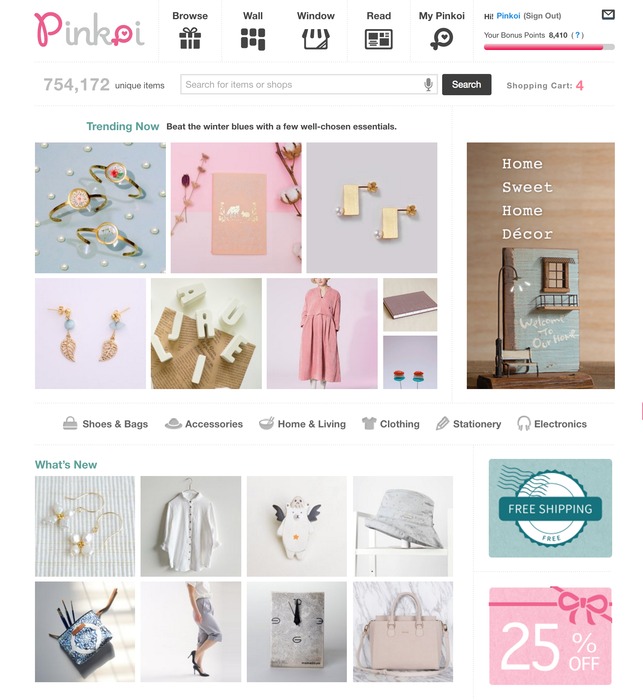 ▲ Every day, 16 products are featured on Pinkoi homepage.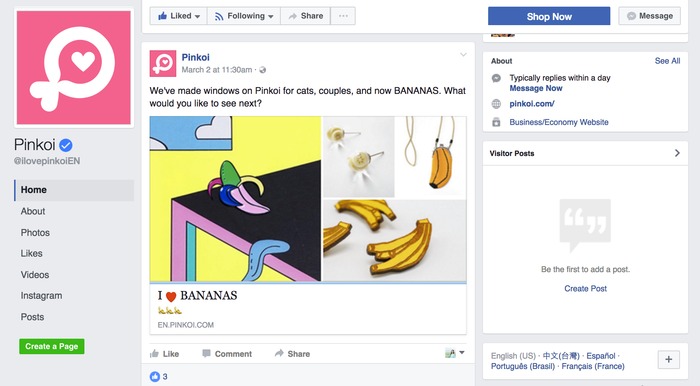 ▲ Our Facebook managers come up with all kinds of themes to showcase interesting designs.
How to up your chances:
We've laid it all out for you in How to Get Featured on Pinkoi Homepage and An Insider's Look on Pinkoi Homepage Features. Clean, sharp photos are one of the favorites.
2. Pinkoi Zine and Featured Shop features
Pinkoi Zine reaches readers from around the world with articles about lifestyle ideas, cool products, designer interviews and more. What this means is that your product might be selected and featured in a Cool Finds article. You can also be proactive and apply for a Featured Shop interview (under Marketing Tools in your Shop Manager). Many brands that grew with Pinkoi are also invited to do an interview for the Designtrepreneur column!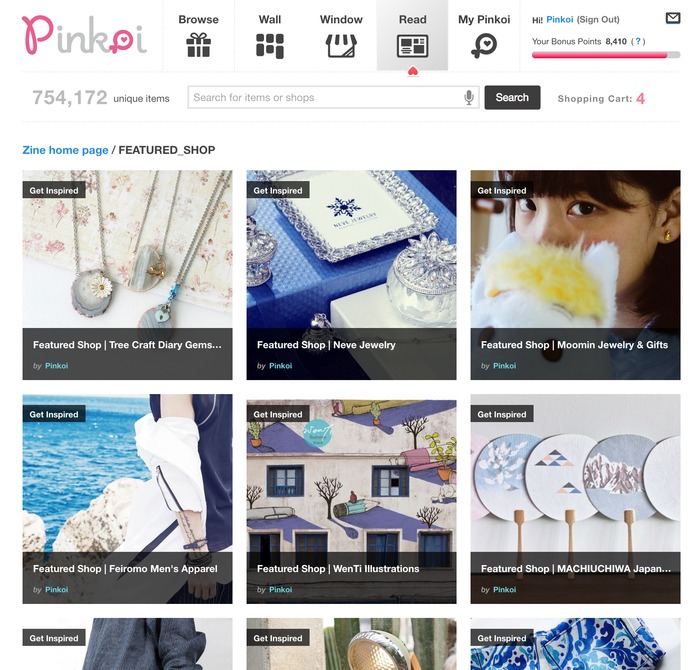 ▲ Brands get featured in Featured Shop. Shops from Indonesia, Taiwan, Thailand, Japan and more have been featured.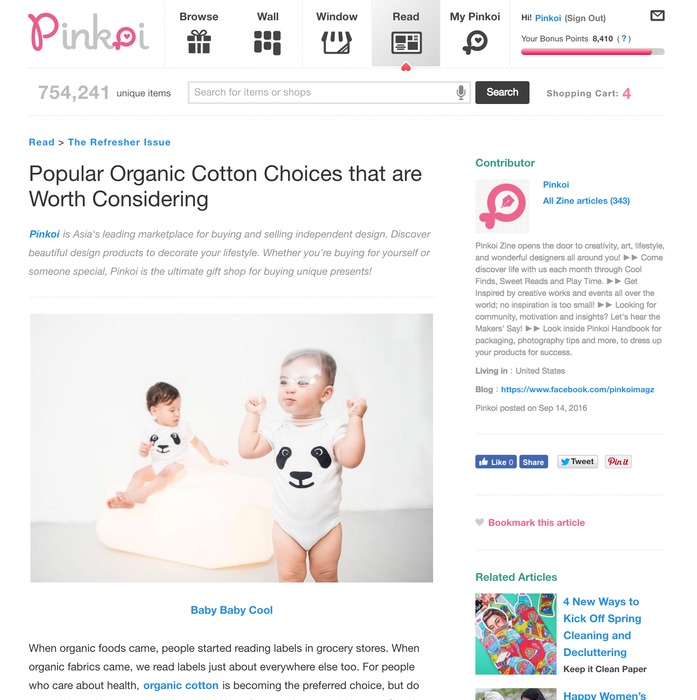 ▲ Products get featured in Pinkoi Zine articles.
How to up your chances:
Like homepage features, products with good photos are always a plus. Product and shop descriptions that provides useful information and brand background also adds to Zine features.
3. Makers' Say Pinkoi Zine column
See your own article published on the Makers' Say column in Pinkoi Zine, and let readers discover you through your personality or professional knowledge. Whether you write about practical tutorials, perspectives or life stories, submitting to Makers' Say is a good way for potential customers to know your values and build trust.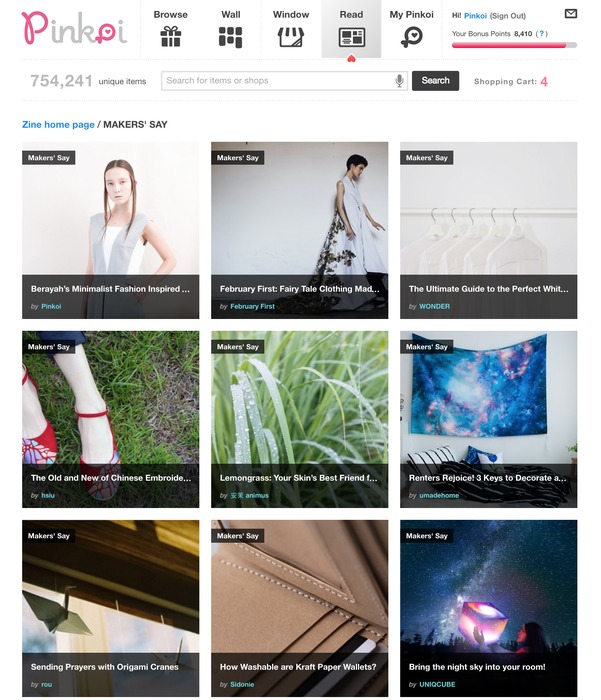 ▲ Makers' Say articles from designers.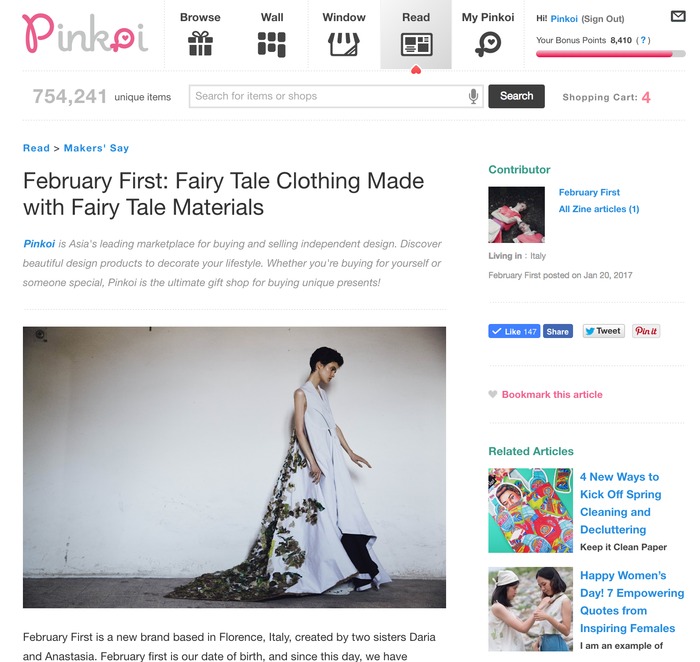 ▲ Stories connect your brand and yourself with readers.
How to up your chances:
Think like your customers, and think about what you'd be chatting about with them. How to care for your products? A recent trend? Find what you feel compelled to share.
4. #PinkoiNews Tag
Adding the #PinkoiNews tag in your social media posts increases your opportunity to be seen. Pinkoi team constantly browses the tag #PinkoiNews for newest posts about your products, videos, gifts and news. It's quite an efficient way for us to help spread the word! Smart customers can also learn to follow this tag for the latest updates.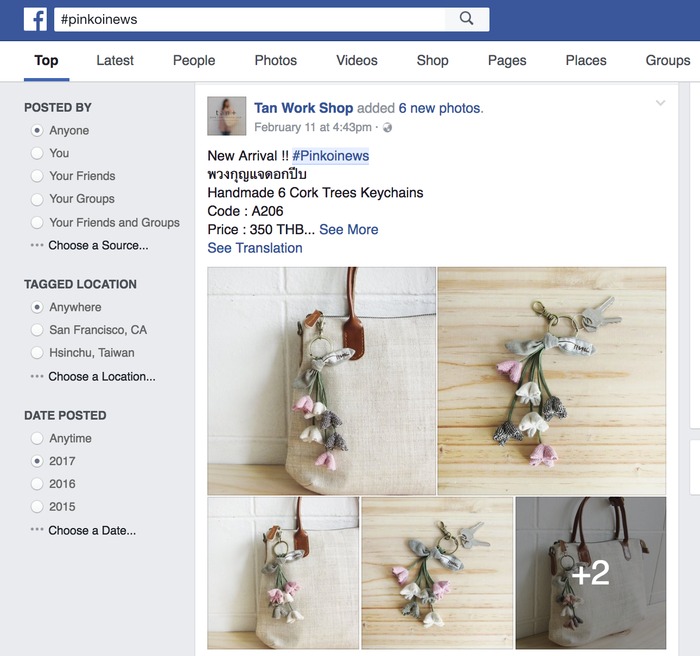 ▲ What #PinkoiNews looks like. Use it on Instagram too!
How to up your chances:
Our Designer Relations team points out media like GIFs and short videos are most likely to be shared. Time sensitive information are also eye-catching in a filter like this.
5. Seasonal campaigns
Pinkoi has several major campaigns throughout the year for Chinese New Year, Pinkoi Anniversary, Planner Campaign, and Christmas. During these times, some products might get featured for various reasons: they're very seasonal, or they are updated with a very seasonal photo, or they are easily discovered through accurate tags and descriptions, etc.
4 ongoing discounts to pull you closer with customers
In addition to the promotional opportunities, available discounts are also good to know because they help you connect with customers too. Leverage your social media channels and provide discount information. Reminding your fans to make use of of discounts is pretty thoughtful.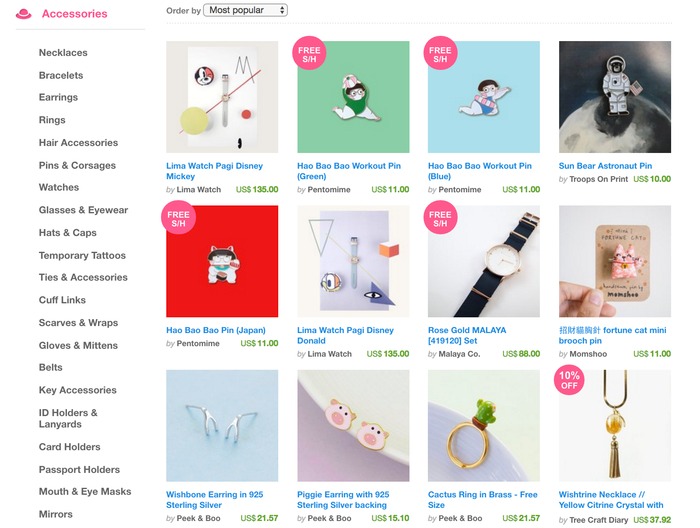 The above shows discounts you can create for your shop, but there are other ongoing discounts offered by Pinkoi that your customers would want to know.
1. First purchase discount
Customers get a discount for the first purchase on Pinkoi. Post on your social media to remind your fans to use it (for something in your shop!)
2. Member Day discount
The 10th of every month is Member Day. Every month, the offer differs. Remind them to check their emails and discover the surprise.
3. Follow a Shop discount
You can offer a coupon for fans who follows your shop on Pinkoi. Check the coupon settings under Marketing Tools in your Shop Manager.
4. Bonus points discount
Customers can receive discounts by redeeming their bonus points. Remind them that adding your products to the wish list earns them points, too.
Every now and then, check out Pinkoi homepage, Pinkoi Zine, Pinkoi Facebook and Instagram (@Pinkoi_en) to get a feel of what's being featured. It'll help you manage your shop, and if you got new ideas or questions, bravely bring them to your account manager!
Start here for Pinkoi Handbook
► ► ► How to Get Featured on Pinkoi Homepage
► ► ► An Insider's Look on Pinkoi Homepage Features
► ► ► Tips and Guidelines for Making Your Pinkoi Shop Banner