Opening up to the international market is not only a goal, but also a challenge to tackle for many independent brands selling online.
Perhaps you're joining the fast-growing Southeast Asia e-commerce market, or maybe you are expanding outside of Asia. What are the priorities here?
Many designers here at Pinkoi also share the same goal and have tips and experience to share with you. Read on for the five things you can do to expand to the international market.
1. Build trust through language
Pinkoi designers and customers come from all over the world. If you want to tap into this big market, be prepared both ways! Christy at Christy Studio from Malaysia puts it well:
I believe language is the most important channel to prepare before entering international market. Using the customer's preferred language shows a form respect and effort, and this makes them feel more confident and comfortable when shopping.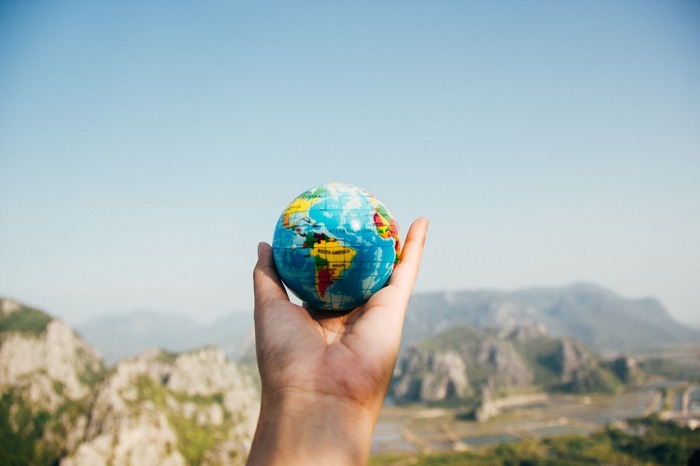 Fabric accessories brand Momshoo from Singapore is also aware of the broader audience out there and utilize Pinkoi's auto-translation function:
I am grateful Pinkoi has auto-translation on the platform. It allows us to reach audiences of different languages. My language abilities only go as far as English and Chinese, so beyond that I will leave it to the auto-translation!
To optimize your product description for auto translation, bullet-point these information:
●  Basic info: size, materials, details
●  More info: product care information, return policy, shipping information (such as estimated shipping times)
The more succinct it is, the better auto-translation your overseas customers will see!
2. Stay with the customers throughout the shopping process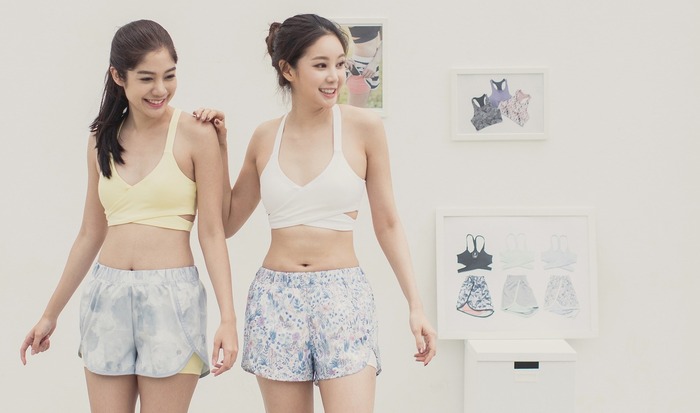 Experienced designers tell us that product descriptions and Pinkoi inbox messages are all opportunities to make an impression with international customers.
Maintain personal conversation
Seller and buyer on the internet cannot meet face-to-face, so our goal also is to not appear commercial and maintain personalized conversations so each customer feel that the product they buy is unique.—Christy Studio, Malaysia
Optimize product descriptions
Good product descriptions should give sufficient details in English and provide more product photos to illustrate how and why customers need the products. Try to be responsive to customers' inquiries in Pinkoi inbox, and help guide customers along their shopping journey.—Wakingbee, Thailand
3. More specifically, prepare international sizing chart.
Just think about how shoe sizes differ with Japan, the U.S., UK, and European systems! If customers need to convert your sizes with every product they're browsing, they might lose patience quickly.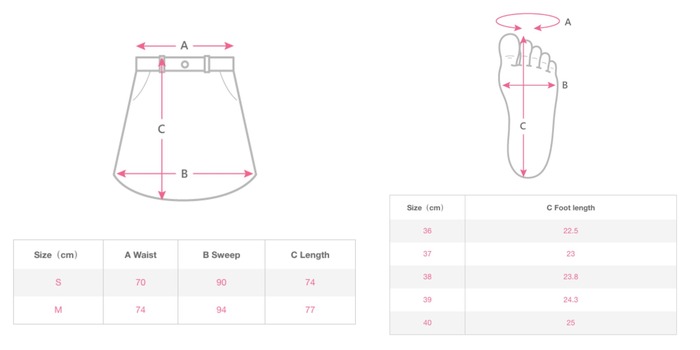 ●  Use Pinkoi's sizing chart template to provide converted sizes
●  Use images to illustrate the definition of each measurement detail
Active wear brand Wakingbee from Thailand is known for feminine designs and provides thoughtful sizing information:
Our size is standard size (XS to L) across all models. For tops, we make it easy for customers by comparing our size with their regular bra size. For example, if they are wearing A32 B32 C32, it'll be size S for our sports bra. For bottoms, we use standard waist and hip measurement to guide suitable sizing for customers.
4. Get your international shipping fees set up!
First of all, shipping fees influences the shoppers' decision to buy. Realistic fees clearly stated for their country and even an estimate shipping time for each country will motivate them to make a purchase. On the contrary, roughly-estimated shipping fees that are too high could make them question if you are really willing to sell internationally and give up the order.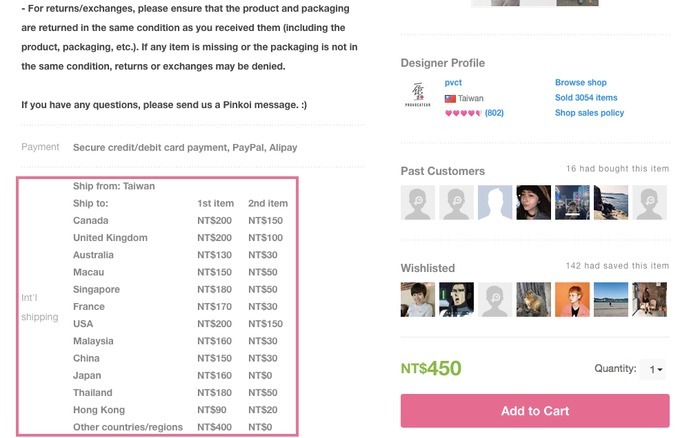 Secondly, for you, it starts with understanding your country's mailing options. Here's more advice from Momshoo regarding couriers, regulations, and packaging:
For shipping, we use the national postal service that connects to each country's national post. As our items are small and lightweight, this is the most economical option for international shipping! We also include registration in shipping so we have a tracking number. It gives us peace of mind to know we can track our products as they travel to their destinations.

As for regulations, as long as the package doesn't contain liquids or dangerous goods, they are good to go! We make sure to have custom declaration labels on our packages, so hopefully it will speed up clearance.

It is good to ensure your envelope/box can take a lot of handling. Those we use have a waxy interior coating, making it more tear-resistant. We also use bubble wrap which is light and provide a cushion for our products while keeping it water-proof.—Momshoo, Singapore
If you are still not sure, begin by studying other Pinkoi shops with the same product category as yours, or from the same country as yours. When in doubt, head over to the Pinkoi Designer Community to chat about it.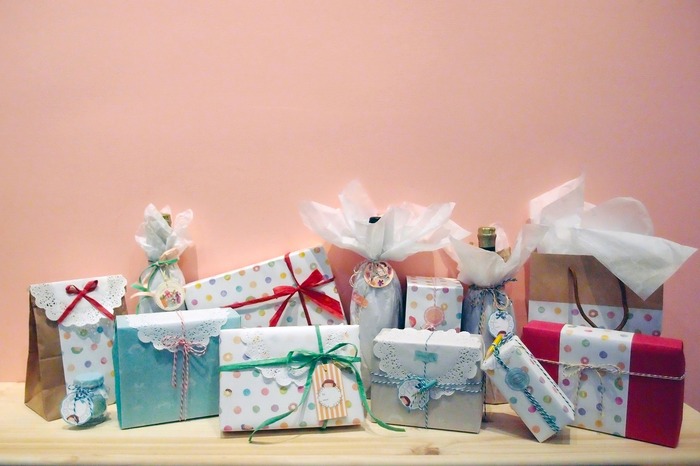 Thirdly, on a marketing note, remember to include a thank-you note, coupon or DM. This way, the customer will have something in hand to help spread the word about your brand.
Last but not least, prepare ahead for a lost item policy because effective communication could still leave a good impression on the customer. Write your policy in your shop, be willing to work out a solution, and offer refund or shipping a new product according to your policy. Be understanding and offering an apology—it might go a long way!
5. Seize the opportunities.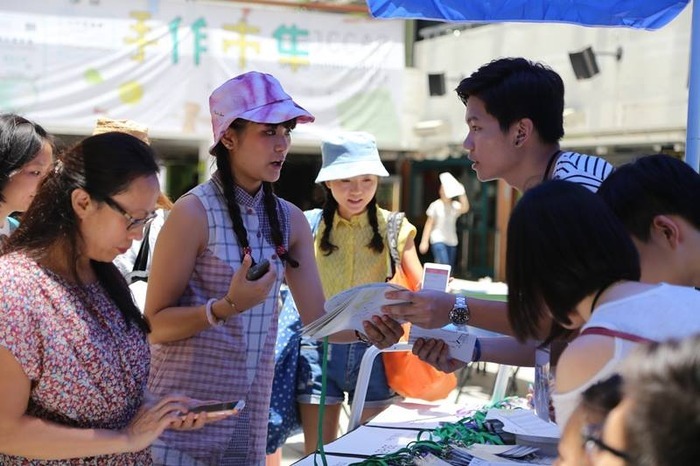 Using the customer's preferred language, providing product details and specifying shipping options are all winning strategies to attract international customers. With all these in mind, you can further work on branding and marketing to be seen!
At Pinkoi, we participated in various campaigns that Pinkoi team arranged to promote brands to international customers, such as the Thai Festival for Hong Kong and Macau customers. These kinds of campaigns help a lot in getting our brand known in other countries."—Wakingbee from Thailand
Begin preparations early for peak season

(from Pinkoi's anniversary in October all the way to Christmas holiday season)
Attend Pinkoi Market to meet customers face-to face!
Both Wakingbee and Momshoo mentioned reaching out internationally by attending Pinkoi Markets:
Some items that sell well in our home country may not do as well elsewhere and vice versa… you never know! Attending overseas fairs and shows help you interact and gage customer reaction to your products. We were lucky to attend April's Pinkoi fair in Taipei and got to meet our Taiwan customers in person! —Momshoo from Singapore
Make sure your brand name is unique and easy to remember
Depending on the context, Christy Studio's identity can go professional or personal:
I use my name in my home market because it sends message to the customer that I am making quality products for each customer personally. However, a good product will speak for itself. Creating and maintaining the quality of your product is the key to build a successful online shop.—Christy Studio
With these helpful tips and experiences from fellow designers, we hope you have discovered more international opportunities for your own shop!
Here's what you can work on to get ready:
► ► Write Great Product Description
► ► Convert Sales from Social Media Fans
► ► Make the Most Out of Pinkoi Designer Community
► ► Increase Shop Traffic with SEO and Keyword Tips