Saddened by the fact that their college design education isn't a place for their silly ideas, two designers set out to manufacture their own products outside school. Watch out when young Designtrepreneurs have the mission to change the world with goofiness and kindness, because they're bound to make it happen!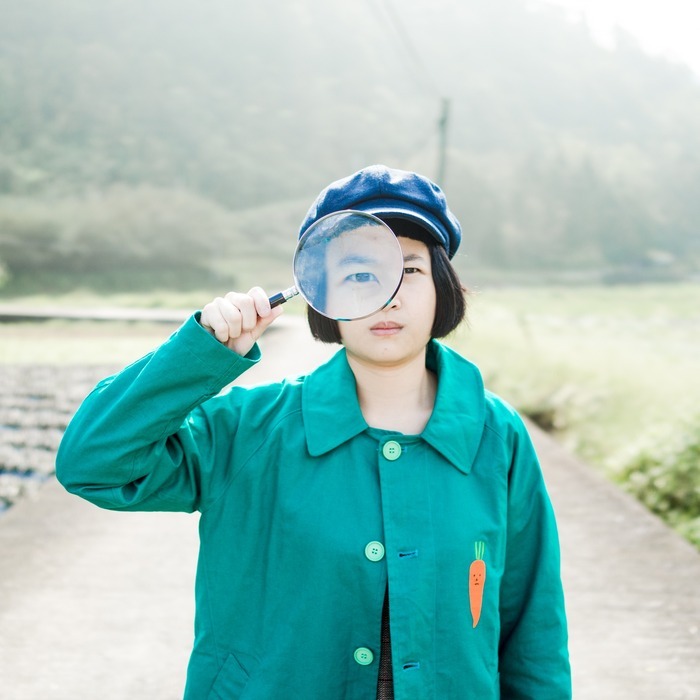 Gua Gua Lin is a designer who was born with a talent for drawing. Lucky Chen is a physics drop-out who chose design as his next battlefield. They met, recognized each other's potential, and established a kingdom together: Loopy.
How did the brand Loopy get started?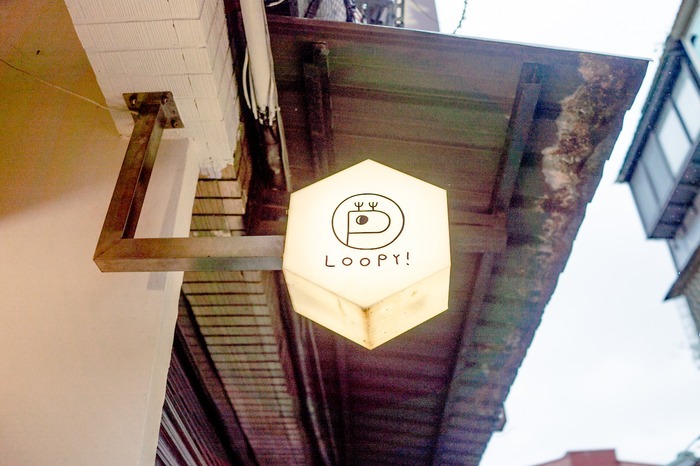 We started Loopy when we were still full-time students. After we started Loopy, we became full-time CEOs and part-time students, ha! So Loopy is our first full-time job.
Although we studied product design at school, the program was very rigorous, and there's no room to cook up silly ideas. We tried to bend the rules with our humor, but our teachers wouldn't take it. So, in the summer before our junior year, we decided to make our own products—products that are silly. We were flipping through the dictionary for our brand name and discovered the word "loopy". It not only looks cute but also has the meaning of silliness to it, which suited us perfectly, and that's how we named ourselves.
What is the brand message you're trying to spread with Loopy?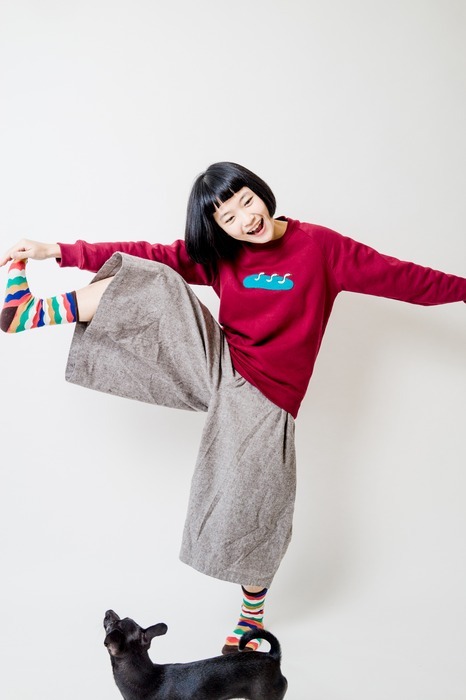 Be a goofy, kind, and accountable Earthling!
Loopy's style is humorous with a good heart. We hope when people see our works, they'll not just smile but also feel their hearts open up a little. If there were more people telling jokes with a good heart that would be fantastic. Also, we often discover a lot of wisdom and strength from each other's silliness, therefore we want to keep that silliness in our products.
What's the greatest fulfillment of running your own business?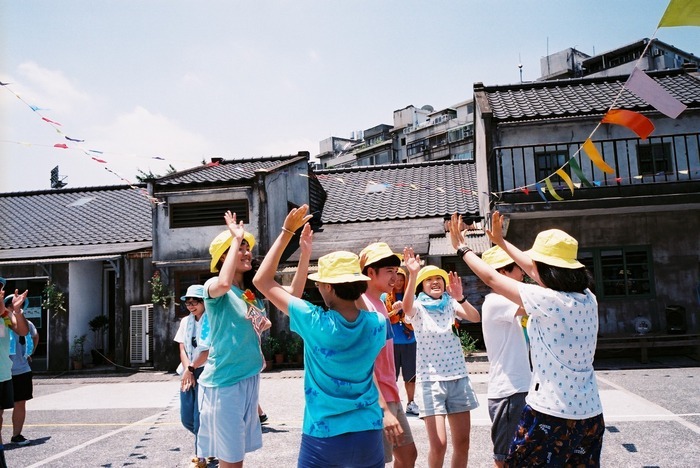 One is that people come to whatever weird event we can come up with. One time we had a Loopy Sports Day and invited everyone to a plaza to do some strange morning exercises we invented. Another time, we had a Dragon Boat Race with little clay boats and we raced by fanning them on.
The other is the "Cheers to Tragedy" Club we formed in 2016 summer with a theater instructor to promote long-term home and hospice care in Taiwan. We hope through our funny little plays, people will find more courage to face their hardships. We fortunately earned some funding for this project, so in 2017 we will visit old local communities and put on plays to spread awareness and encourage discussion about long-term care. We've always wanted to contribute to the society with Loopy, and this project fits us perfectly. It's our greatest accomplishment so far.
What was the biggest challenge of starting a business?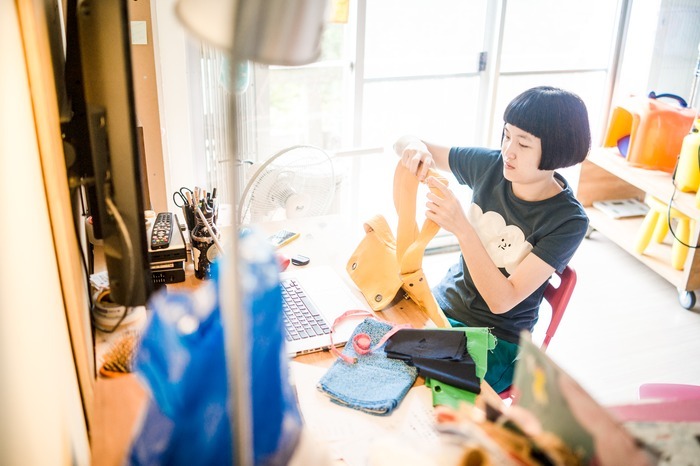 The hardest part is probably looking for manufacturer. We wanted someone producing good quality and willing to work with detail freaks like us. We began by searching and calling every number on the web, hoping that the misters and ladies at the factories will surrender to our youthful charms. Now, our brand has been growing steadily, and we are able to produce more refined products.
When we run into difficulties, we tell ourselves to stay positive, and to look at the bright side even in the worst situations. Other than that, do good things, because God bless!
How do you keep yourselves driven and motivated?
Loopy is our life, and our life is Loopy. We are simply living our life by designing products. While we do get tired or lost at times, but seeing that we can make a difference in the society always pushes us forward.
How did running Loopy change your life?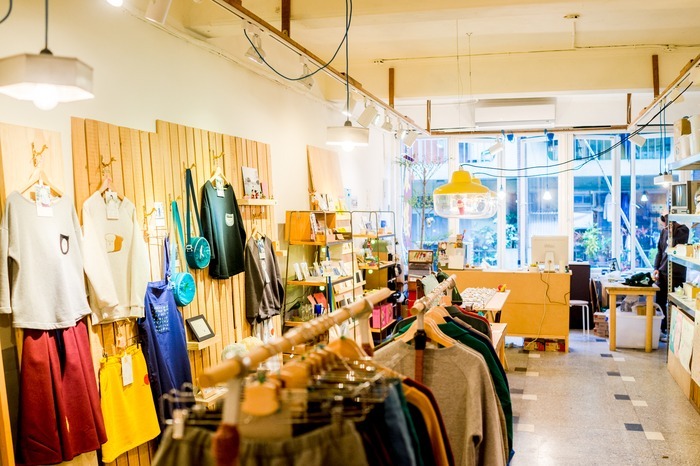 We met many interesting creatives and customers because of Loopy.
We don't get to hug strangers a lot, but now in our own Loopy store, we've hugged countless adorable customers. Also, we told foreigners about Loopy when we traveled abroad and one of them really came to visit our store. We're lucky to have so much fun while we're still young.
Tell us the good and bad of running a brand as a couple.
We have the same goals, same interests, and that makes being together twenty four hours a day from work to sleep very enjoyable. It also means we always have each other's back. There is one drawback though: we find a lot more things to fight about. But, the good definitely outweighs the bad!
What did you learn about each other from working together?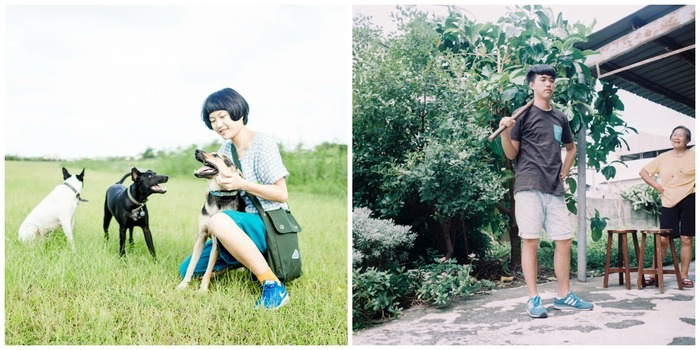 Gua Gua can handle complex matters very discreetly and with care, and she pretty much manages everything in the shop. She's a life hacker too! Lucky is the idea man; he's responsible for many of the funny product designs and event ideas.
Why did you choose to sell on Pinkoi?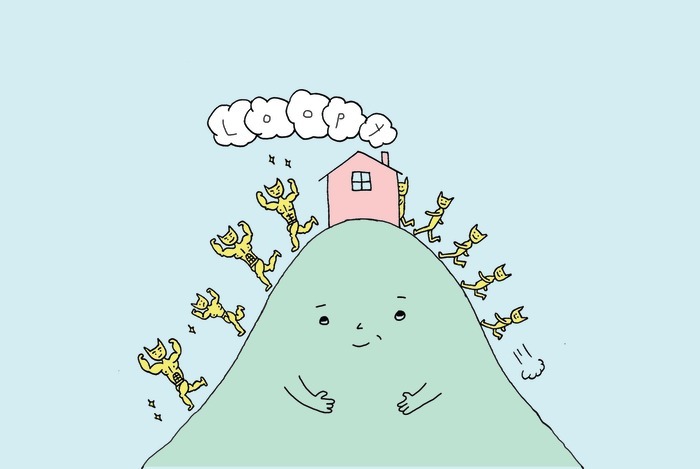 We really liked Pinkoi's clean interface. Now, a third of our revenue comes from Pinkoi, and many people discover us through Pinkoi too. We've attended overseas Pinkoi Fairs twice, meeting old customers from abroad while meeting new clients! So glad Pinkoi brought us these opportunities.  
What is your experience with Pinkoi? What did you learn?
Even when you're facing a screen, not a human, you need to try and make your customer feel your warmth and goodwill!
Post your every thought and every image from the heart, with good intentions, and customers will appreciate them.
What's next for Loopy?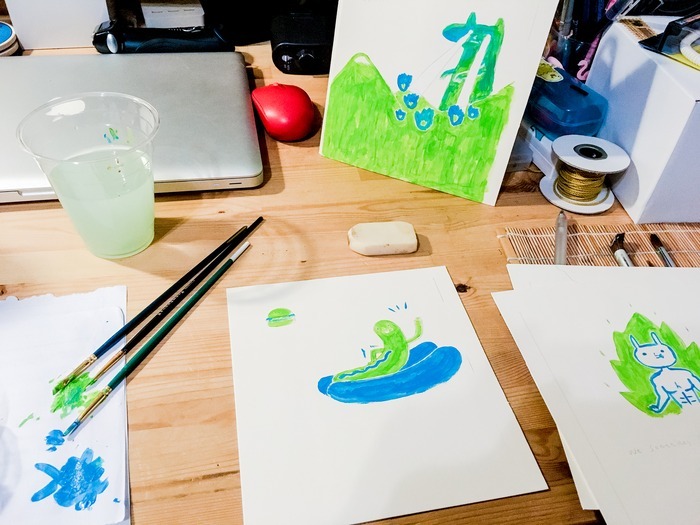 Our short term goal is to make better quality products that will attract even older customers to our cute designs.
Our long term goal is to be less busy. Hopefully, once we reach a certain point, we'll have more time for our family and exploring nature. And our next-level goal would be to change the world with kindness!
What advice would you give to to up-and-coming designers?
Just be yourself! Enjoy what you enjoy, and be honest with your art. It's tough for everyone, unless you were born special, so you have to maintain your passion from within!
Read more Designtrepreneur stories
► ► ► Designtrepreneur | La Dolce Vita Illustions
► ► ► Designtrepreneur | hao Apparels
► ► ► Designtrepreneur | DYDASH Bags
Translation: Melissa