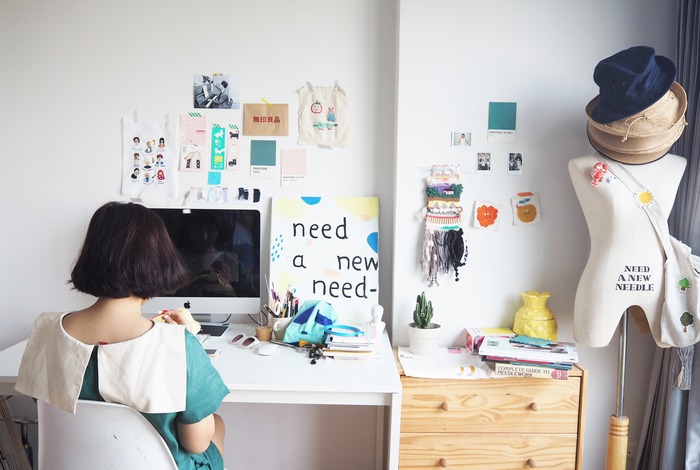 At Need a New Needle's studio in Bangkok, it's apparent how much designer Poly loves embroidery and color! This is our lucky day as we arrived at the studio of the Thai brand, Need a New Needle, and met the brand designer, Ploysiri Rangkadilok. She spends quite some time experimenting with eye-catching color palettes for her bags and clothings. Let's take a closer look at Poly's embroidery and clothing brand!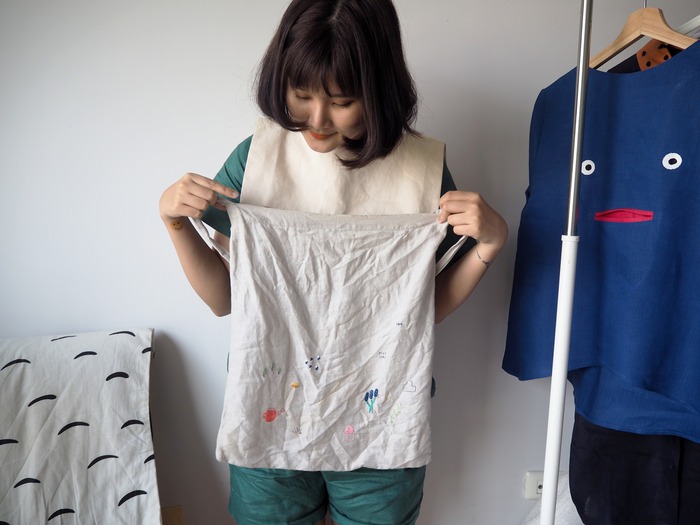 ▲ Ploy still keeps the first bag that she made by herself.
After I graduated from Silapakorn University studying art, I worked at a company as sales for a year while freelancing graphic design. When I had free time, I would make embroidery bags. I didn't set up any Facebook page or Instagram at that time and only posted photos of my work on my personal Instagram account. But people became interested in the things I made, so later I decided to quit my job and start my brand.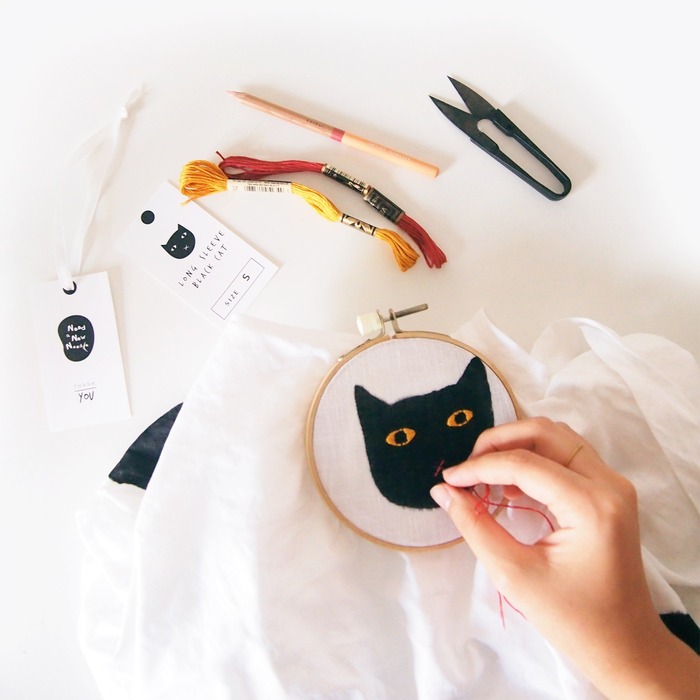 My major was printing, my hobby was embroidery, and I took many fabric-related classes like dyeing. I did embroidery a lot on my own time and I used to lose my needles a lot. They are so tiny and hard to find if I drop them, so I had to spend a lot of money buying needles. "I need a new needle" was on my mind all the time, so I made it my brand name.
What is the brand message of Need a New Needle?
I want embroidery to be interesting and intriguing. The brand is also my expression of how I see the world in this day and age.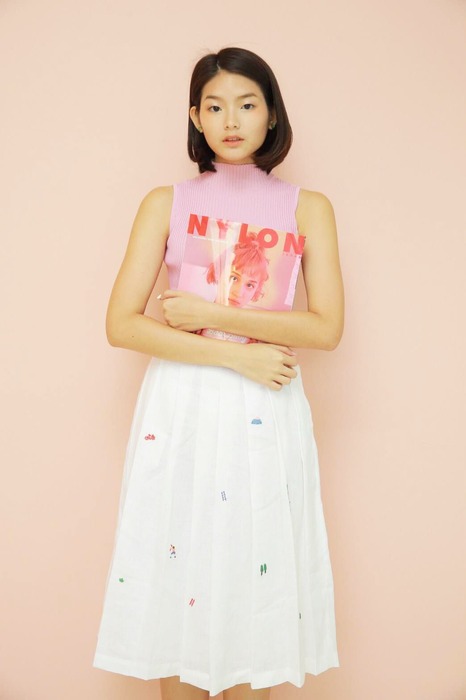 I had a clear vision of the brand when I started, and the longer I've been running it, the more I know what I want to say with it. Simply put, Need a New Needle is a clothing brand with childlike wonder and a bit of pop art elements for grown-ups.
What inspires you?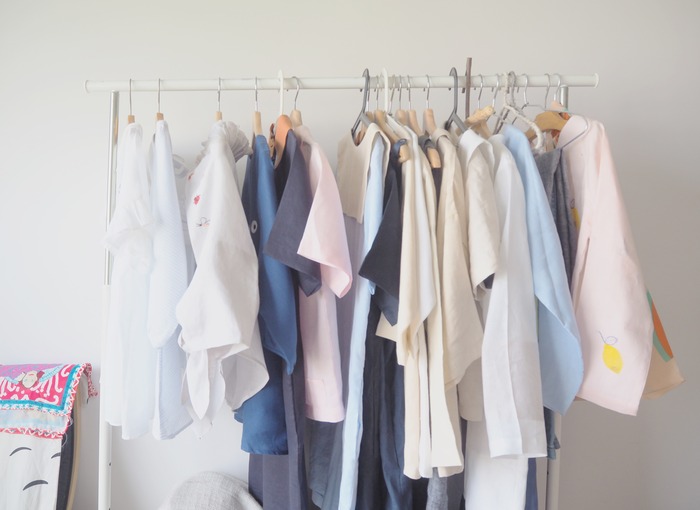 I look for inspirations in my everyday life. I don't force myself to churn out new designs within certain time periods, because more importantly I want to develop uniquely different designs.
For example, this newest Forest Humming top came from a moment when insects were resting on me.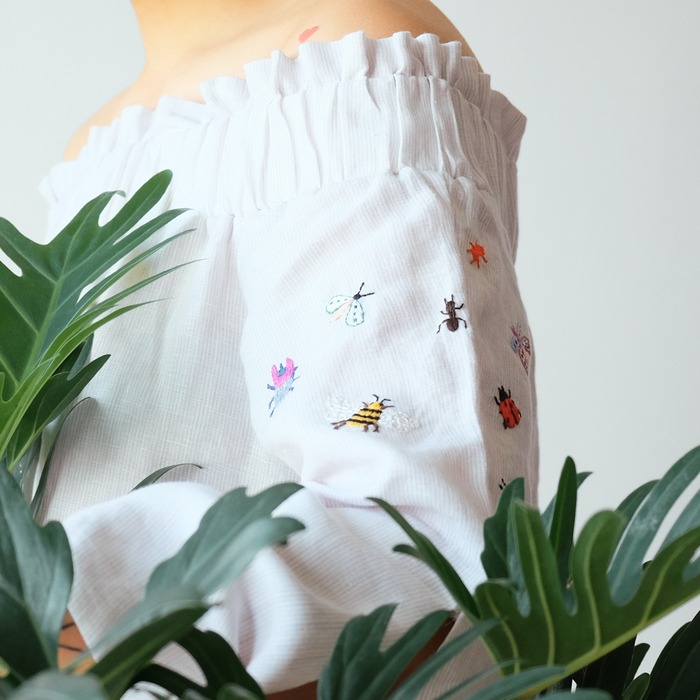 Another example is the Mr. Fox design in a shirt and a dress that is really popular on Pinkoi.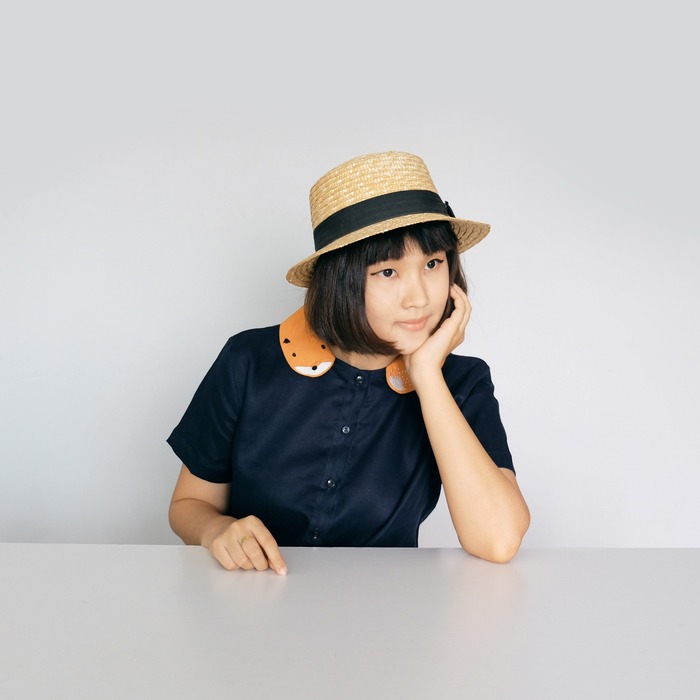 The idea came out of the blue and I discussed with the seamstress to make sure it was feasible before actually making them, and they turned out to be really popular! Next came Little Snake, and customers began to request custom koala and rabbit versions too.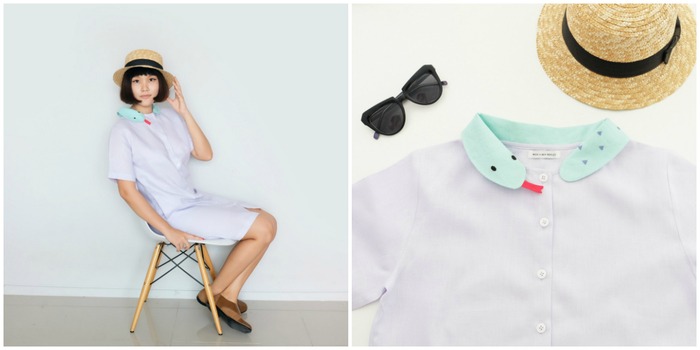 What is your favorite piece of work?
My favorite design is the Trick or Treat top. It's really comfortable, and every time I wear it, people get curious and want to play with the pocket. It brings me opportunity to interact with people.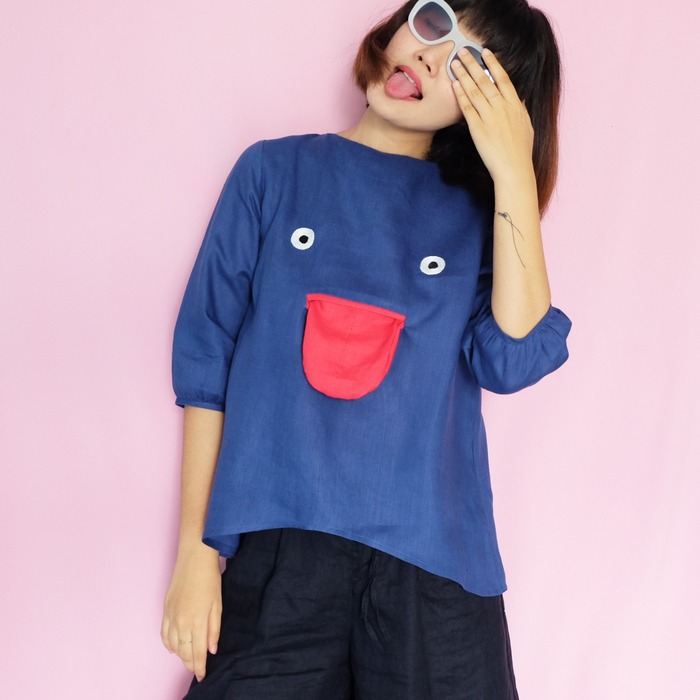 What's your vision for Need a New Needle?
I want Need a New Needle to be more than a fashion brand; to become a lifestyle brand. I would like to expand into different product categories, such as the shoes we had, because we don't want our ideas to be limited to clothing. We want to deliver what customers enjoy about Need a New Needle in different types of products.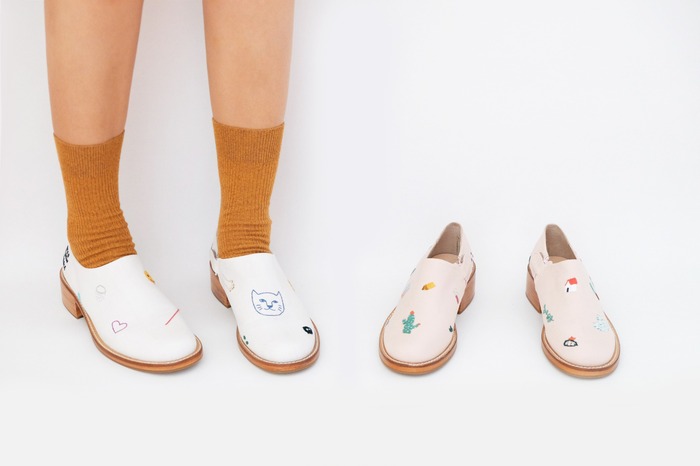 As a designer, have you ever felt lost?
I remember we often had assignments in college where the professor gives a subject like "nature" and we all explore and present what "nature" means to us. In the process, you will understand what that subject means to you personally, and you will discover the things, objects and colors that you like. We did a lot of referencing and imitation exercises in art school, and through this process, you discover what you like, and the core of who you are.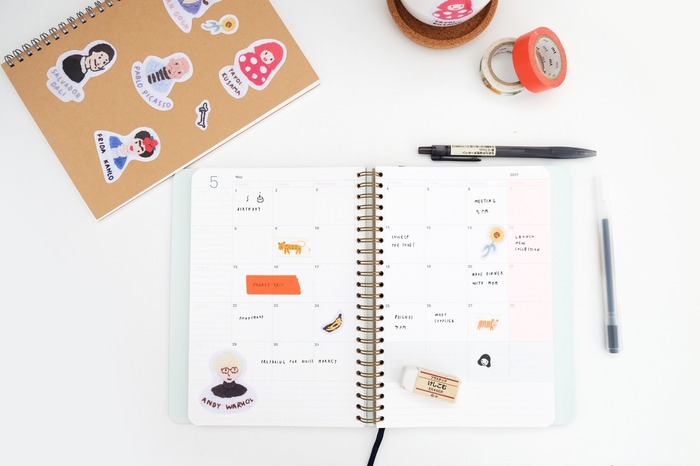 Please give some words of wisdom to up and coming designers!
Understand what's at the core of your being, and go for what you really want!
The core of my being at this moment might not be what I understood myself to be in the past, because people grow and change with time. But I am the kind of person who would take action on whatever I set my heart on! 
Meet designers who love fabrics
► ► ► Featured Shop | DOUBLE-X Bags
► ► ► Featured Shop | GAUGUO Women's Apparel
► ► ► Featured Shop | Chandamama Kids' Clothing 
Translation: Melissa