Every girl has imagined herself standing confidently at the beach wearing the perfect swimsuit. As swimsuit trends come and go like ocean waves, Maillot Co focuses on elegant designs that sticks with a girl's inner beauty.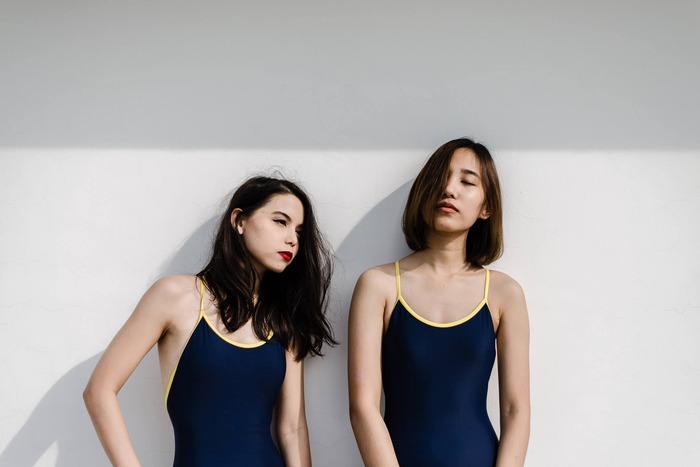 We hope Maillot helps each girl find the confidence and sexiness inside herself," said designers Yolly and Bow. And we believe your lovely self is all it should take to rock a swimsuit! Here's how Yolly and Bow are making it happen.
What is the brand message of Maillot Co?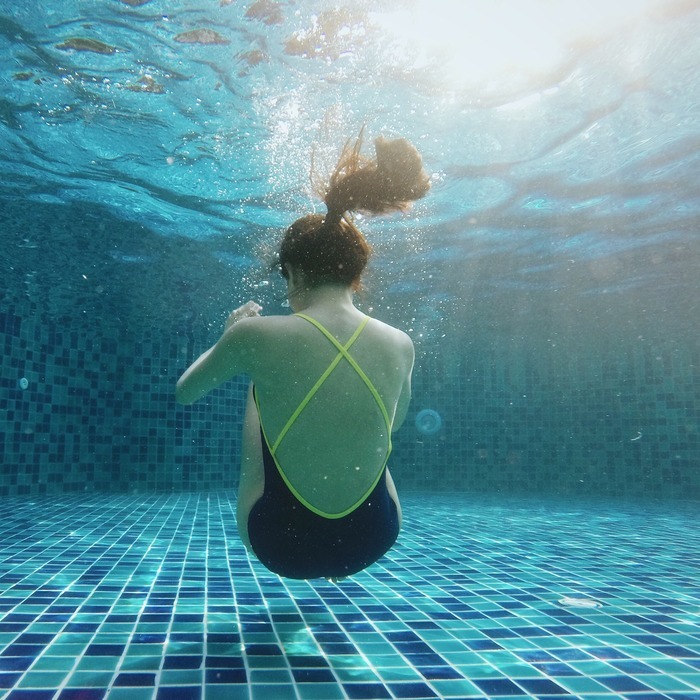 We want our brand to highlight the beauty in every woman and give them self-confidence. Clothes will enhance any woman, but true beauty is confidence in who you are.
We love traveling ourselves, so we want our swimwear to be easy to wear, not only to the beach, but also for other occasions. We want our customers to feel every day is a journey, and that our swimwear inspire them to go outdoors and explore life.
What is the Maillot girl like?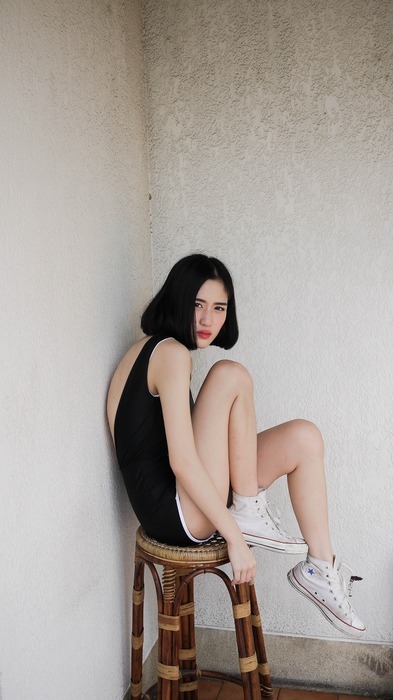 We would say the Maillot girl is a classic woman. Her style is minimal and timeless, and she knows how to wear a piece again and again without getting bored. That's her!
How did you meet each other and decide start a brand?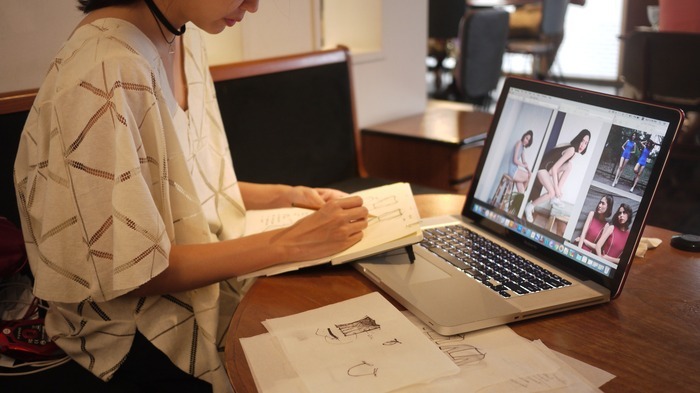 We both studied architecture and liked to design new things. We met each other when working and found we had a lot in common, both in character or in style, so one day we started talking and Maillot Co happened on that day. We found it fun to do something different, forming our own brand and designing garments while being landscape architects.
Where do you look for inspirations?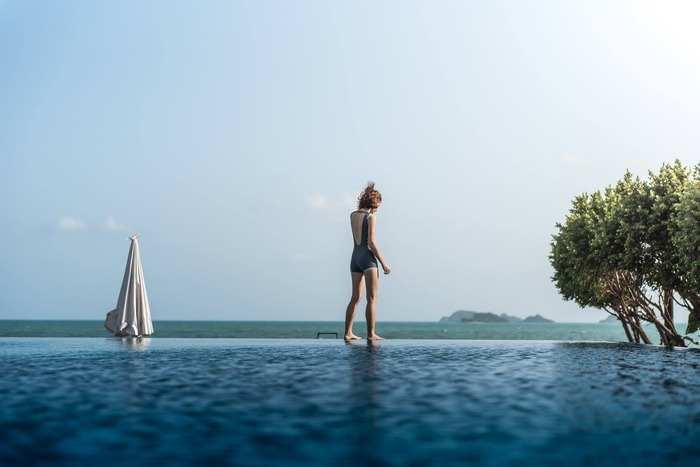 The inspirations for our designs come from everyday life and what people are wearing during their days. If we get stuck, we go traveling and splash some water in the face. Ideas always come to us randomly. Inspirations also strike sometimes when we are people watching, walking on the street.
Does your background in landscape architect influence your current designs?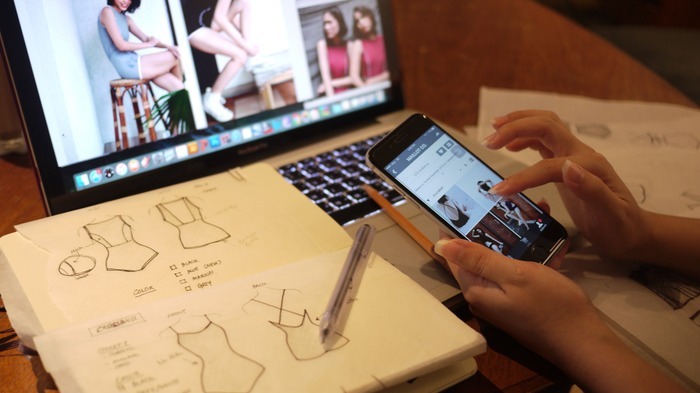 Being a landscape architect does affect our attitude in design. We think an architect is different from an artist because we come up with the question first and our design is the solution. Now, this is still the basis of our every work.
What does design mean to you?
We think design is decision making. There is no ideal beauty and there is no definition for it because everyone sees things differently. So we think that design is decisions about what problem to solve, what direction to take our work to, and how to communicate that process to our customers.
In the architecture world we call it the "design process". The difference of a designed product to an ordinary object is that a designer's thinking process has created the final product. That's how the same type of products can be unique from each other.
What is your experience selling on Pinkoi?
Even though we are relatively new to Pinkoi, we did have many wonderful experiences with our customers. When we have problem and inform customers, they are very understanding and even helpful. The reviews that we have received exceeded what we expected, and it makes us very happy when customers wear and review our product on their vacations. 
Which one of your swimsuits is the most popular?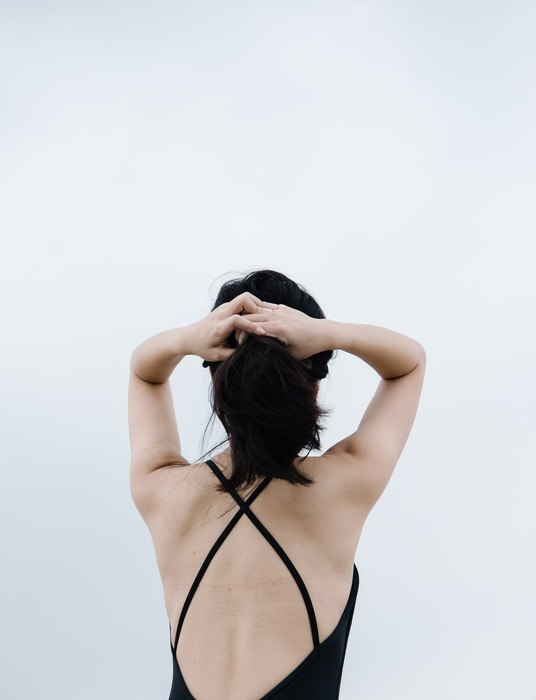 Our best selling product is the cross back one-piece, which is from our first collection and received lots of good responses. We think it's so popular because it is so simple and easy to wear. Even though it might not look very sexy in the first glance, but when you put it on, it makes you feel confident and very sexy.
Please offer some words of wisdom to up-and-coming designers.
If you have ideas, just do it. There's no time to hesitate.
Featured swimwear brands
► ► ► Featured Shop | Bullet by Army of Interns
► ► ► Maillot Co's 8 Picture-Perfect Beaches in Thailand
► ► ► 10 Swimwear Brands Beloved by Grls in Thailand
Edit: Melissa