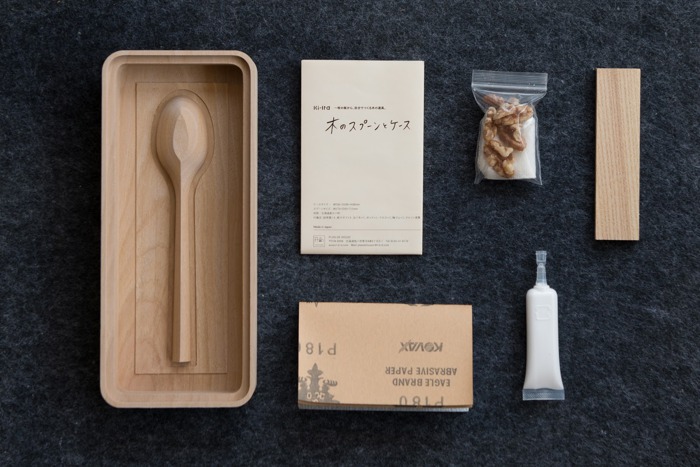 Asahikawa-based interior shop Plan de House and siroro design studio's Shunsuke Kondo have created Ki-Ita, a series of small DIY products that can be made into your very own wooden cutlery. Each kit is made from Hokkaido birch and comes with instructions, sandpaper and walnuts – everything you need to make your very own wooden spoon. Pinkoi travelled to the furniture mecca of Asahikawa to speak with designer Shunsuke Kondo & Plan de House's store manager Chisato Tokairin to better understand the story behind the collection.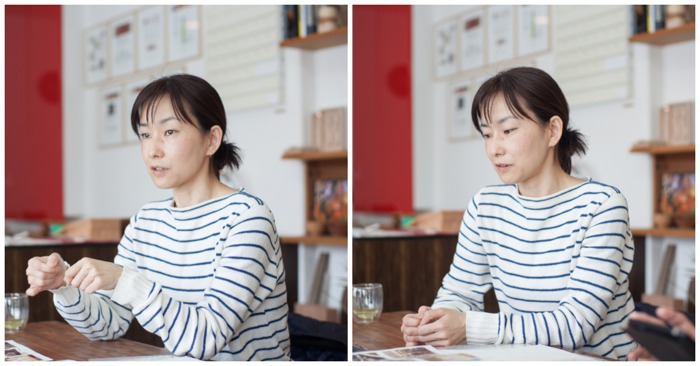 ▲ Plan de House's Chisato Tokairin
Could you tell us a bit about Plan de House?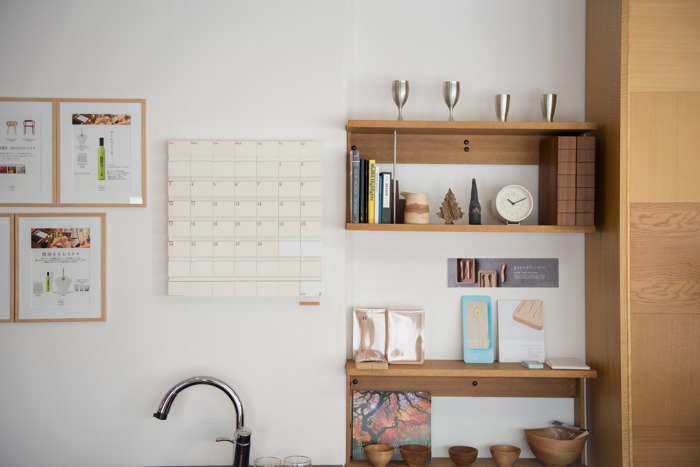 Plan de House is a select shop in Asahikawa that sells furniture and interior accessories from designers and craftsmen in Japan and around the world. The shop itself is managed by F Drive Design, a design company that specializes in custom order furniture and space design, with main clients being hotels and stores in Hokkaido. From time to time, we also work on custom furniture for individual clients' homes as well as renovations.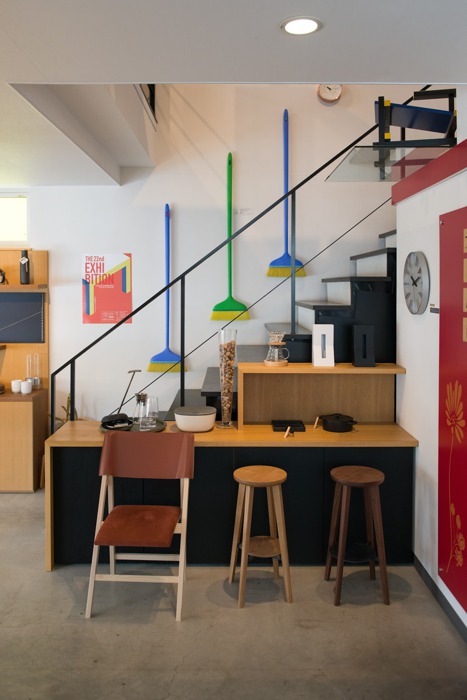 ▲ Located in Asahikawa, Hokkaido, you can find a great selection of design and crafts at Plan de House, ranging from Hokkaido wooden crafts to European furniture.
How did Ki-Ita series first emerge?
Aside from stocking designs from other brands, Plan de House also produces our own wooden products – from custom novelty goods to original, made-to-order small objects. In September 2017, we got an order to make under several thousand pieces of wooden cutlery that were intended to be used as a novelty gift for the opening of a new store. The tight deadline and budget required us to use the CNC machine, which can cut wood in large quantities, to effectively produce a uniform design in a short amount of time. This was the start of Ki-Ita.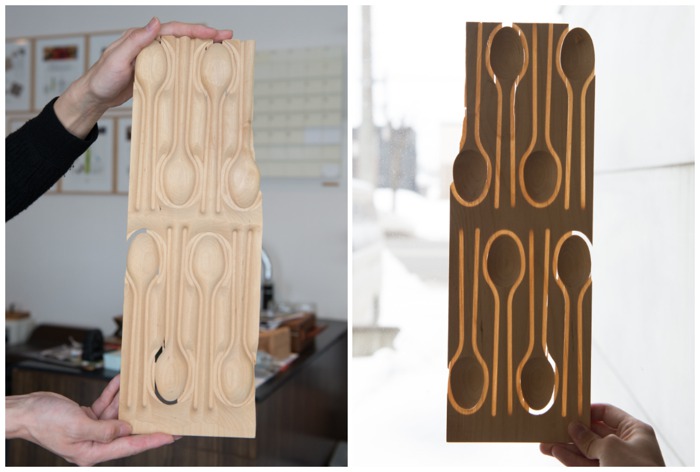 ▲ Wooden spoons cut with a CNC machine. One of the key features of Ki-Ita is how it provides users an experience of making their own cutlery from this plank of wood, already roughly cut into the shape of spoons.
As the novelty items were well-received, we moved to develop this design as one of our original products for Plan de House. However, many questions came up during product development as we realized we needed to redefine the exact meaning of us designing this product: Why do we use wood, not plastic or steel? Why make it in Asahikawa, Hokkaido? How do we differentiate this wooden spoon from those made by artisans who specialize in this?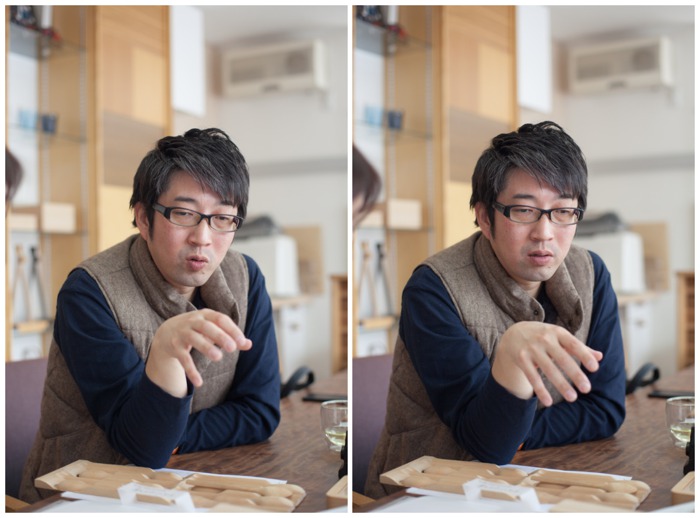 ▲ Shunsuke Kondo, furniture designer and CEO of siroro design studio
What was the vision behind the Ki-Ita series?
Over the course of Ki-Ita's product development, the goal was not to simply make a finished, complete spoon, but explore how to deepen the relationship and understanding people have towards products made out of wood. Asahikawa is surrounded by trees, and as such has historically been home to a strong furniture industry with excellent woodworking techniques. Because of this, it is natural that manufacturers here in Asahikawa make things using high-quality wood – but that's not the case in other parts of the world, where there is not much opportunity to come in contact with wood.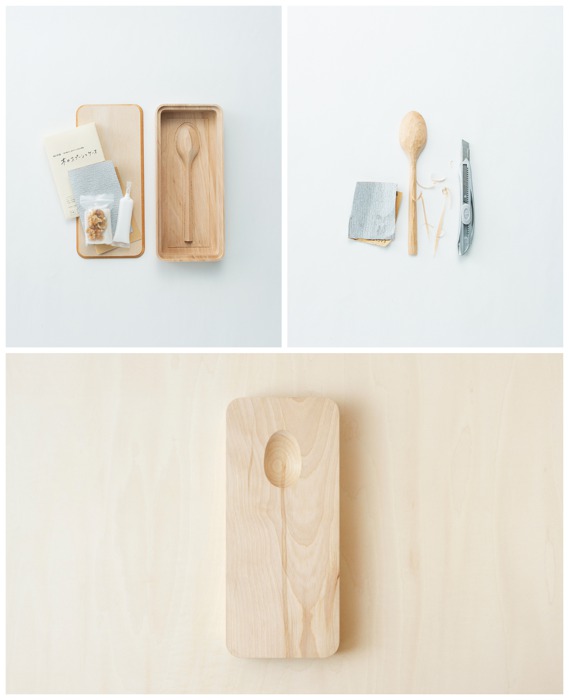 ▲ One of the original pieces of the Ki-Ita series, Wooden Spoon and Case. Most people think "What is this?", and then open the lid to realize that the case contains a spoon carved from a single piece of wood.
In Japan, the term "entry furniture" refers to furniture bought knowing that it will eventually be replaced. In a similar vein, the intention behind Ki-Ita is that it can act as a gateway for people to learn about wood and Asahikawa's furniture. In this case,  Ki-Ita can be seen as "entry wood", a product that can help people understand wood more before delving into buying wooden furniture.
This is why we decided to use local Hokkaido birch, a material that is often used in furniture here, but also reasonable cost-wise, strong, and easy to work with. By having users – especially young ones – experience the process of shaping their spoon with their own hands, more people will develop a basic understanding of wood through the experience of making, and hopefully eventually over time, to choose the wooden furniture made in Asahikawa for themselves as well.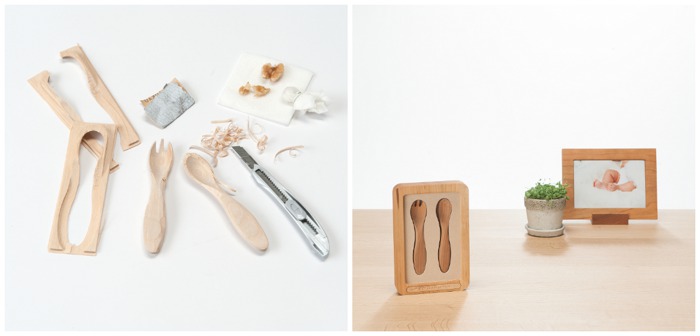 ▲ The Kids' Wooden Spoon and Frame. Requested by a customer who wanted a kit version for kids with both a fork and spoon, this is the newest product of the Ki-Ita series. Instead of stowing it away once it outgrows its original use, putting it in the frame gives it new life as a memento.
What is the role of design here?
Instead of designing to add value to the wooden spoon, I designed it thinking about how to create "new value" from the wooden spoon itself. In the case of Ki-Ita, that value can be completely different depending on the person – whether it is the perfect form that you have achieved after carving the wood, or the time you spend with your loved one making the spoon itself. The "value" of Ki-Ita manifests itself as the interest towards wood and an attachment towards made objects created during the process of making the product – becoming something special and unique for each person.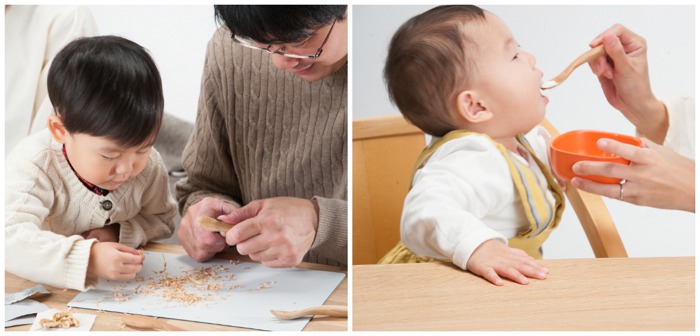 The two design offices behind Ki-Ita have poured much thought into its naming. The words "ki" and "ita" mean tree and plank respectively, alluding to the process of turning the tree to a product that is delivered to the end user. It is also a play on the word "kita", which means north in Japanese, referring to the how the product originates from Asahikawa, Hokkaido – which is located in the very north of Japan.
What's next?
With Ki-Ita, our goal is to help people develop a connection with wood, but eventually we would like to design a product that can bring attention to artisans and craftsmen. In 2018, we invited 36 designers and craftsmen to give their own take on Ki-Ita's wooden spoon. Even though they all started with the same shape, the spoons that they made became vastly different creations, filled with originality. With each spoon being the product of different ideas and techniques, all together they pushed the boundaries of what was possible. Inspired by this, the next step would not just be about wood, but to provide in the kit a special tool used by professionals. This tool would make it possible for anyone to create a spoon similar to one made by artisans – with the intention of shining a light on the talent of designers and craftsmen in Asahikawa to the rest of the world.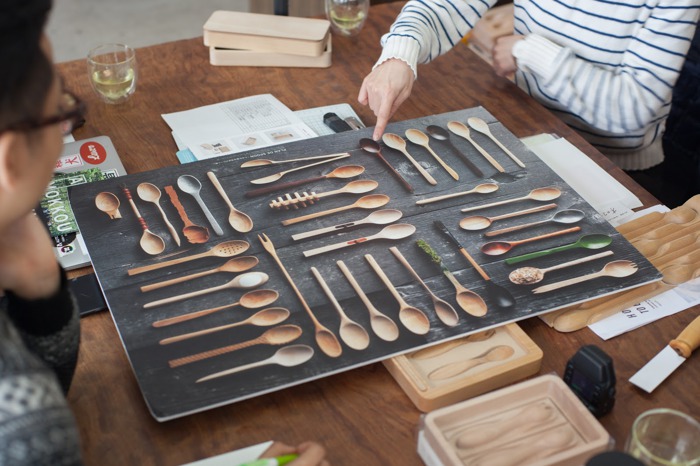 ▲ The wooden spoons carved by designers and craftsmen were first unveiled under the "Wooden Spoons as Shaped by Professionals" exhibition at Asahikawa Design Week (ADW) in 2018. This exhibition will be back for the 2019 iteration of ADW as well – check it out! 
▲ Cutting the wood was surprisingly easy with a sharp utility knife. It is easy to see to see how people can spend over an hour gently carving their spoon. You can use a utility knife to easily shape Ki-Ita's spoons. Taking anytime from thirty minutes or an hour, you will be fully immersed in the experience once you start.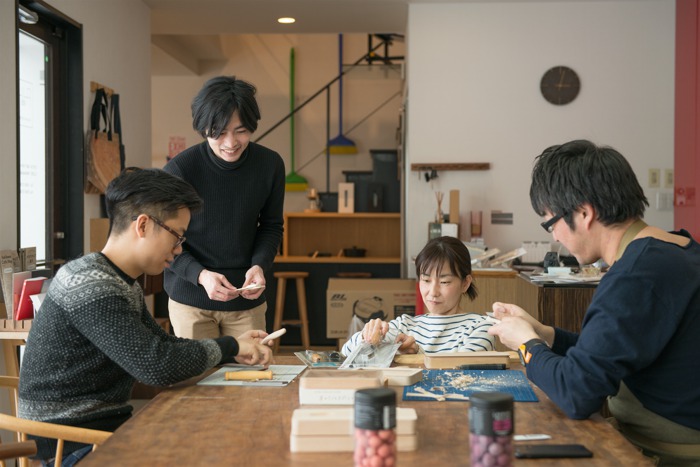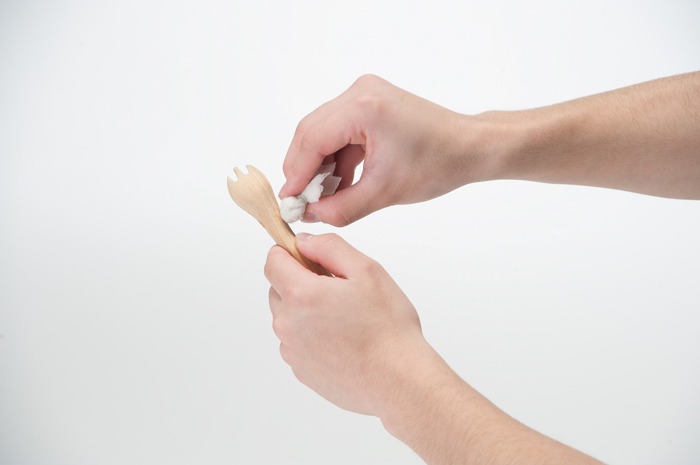 ▲ The process of crushing the walnuts and then use the natural oil to coat the finished spoon was both a fun and interesting experience!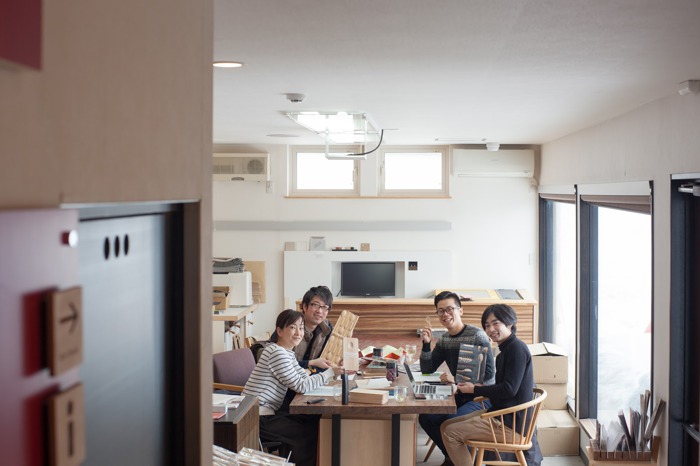 This article was written in collaboration with HOKKAIDO TO GO, a project for discovering, unearthing, and sharing new attractions of Hokkaido as well as the culture created through the interaction of fascinating people, objects, and things happening in the region "now."