When you receive a Cocomojo leather bag, you are receiving a dreamworld materialized. This is done by Wendy Mak, a woman entrepreneur, leatherwork designer, founder of Cocomojo Bags, dreamer, and the fourth generation of a family leather business.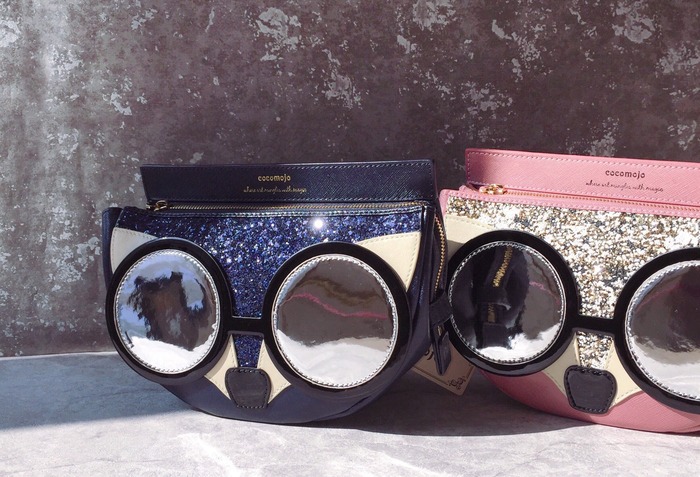 In every Cocomojo bag, there are elements of Rococo art, folk magic, and artisan leather craft. On Wendy's 14th birthday, she received a little red purse made by her father with his signature on it. Everyone in Wendy's family is capable of making beautiful leather pieces, a tradition started by her great-grandfather 100 years ago. A Cocomojo bag is loaded with symbolism and means a lot to Wendy, who has infused art, ambitions of a modern woman, and a healthy dose of fairytale romance.
We caught an interview with Cocomojo founder Wendy so you know what's in your hands when you (or the woman you love) receives a Cocomojo bag.
1. What is special about your brand, Cocomojo?
Cocomojo is named after Rococo art of French and Italian influences as well as folk magic "mojo". The combination is the artistic inspiration of Cocomojo products, including the blessing aspect of mojo folk magic.
It's romantic, edgy, whimsical and fun. To express this, we use a definitive mix of materials and textures, such as exotic leathers, fabrics, lavish embellishments and intricate embroidery.
All these details work together to bring out the strong personality of the modern woman.
2. What is your favorite piece of work at Cocomojo? 
Cocomojo appeals to women who want to be both the princess and the heroine.

She is a budding rose, symbolized by her fairytale dreams as well as her daring confidence to make those dreams come true.
This would be our Amelia collection. Featuring a single rosette unfolding its petals in a symmetrical fashion, Amelia showcases the balanced duality in the Coco girl.
Amelia's strength is versatility. Wear Amelia crossbody or on the shoulder; wear it to the movies or the opera; wear it on a date or to a wedding.
3. You have your own fairytale book, which serves as the concept of where the brand comes from. How do you make the dreamworld tangible for women?
All my designs come from the stories I created in my notebook.
Cocomojo is a mystical journey through a land filled with enchantment, where art mingles with magic. It is full of love and romance, wizards and witches, princes and princesses, fairies and elves, fables and tales.
Our products are designed alongside this mystical journey from my stories, and use the distinctive leathers and coloring methods to make them tangible.
I guess to me, a "good design" is a design with story.
4. What is your special relationship with Cocomojo bags? Who would enjoy Cocomojo bags the most?
Cocomojo bags are full of meaning and imagination. I infuse life experiences of others and my own into the bags to give them meaning and a sense of positivity, transforming ordinary bags into statement pieces. 
I love working with natural materials, especially leather with strong symmetry. It illustrates the complexities of womanhood, and that embracing your inner self is the real beauty.
For example, our first line features one-of-a-kind soft deerskin and exotic leathers including alligator leather, ostrich leather, and snakeskin. With metallic panels and bright color combinations, it was distinguished as a bold alternative to ordinary luxury handbags.
5. You inherited a family business, but still wanted to create something new with Cocomojo. Please tell us about it.
My passion for leather exploded on my 14th birthday when my father made me a little red purse with his own signature on it. Yes, everyone in my family is capable of making a beautiful leather piece. I am the fourth generation of this family business now, and there's nothing more fun than contining the same journey that my great-grandfather started a hundred years ago.
As a child, I have had dreams of how things should be from the moment my journey began. In my dream, I met a girl named Coco, and "Coco" lives my dream. As I grow older, this dream has already become a part of me, so I begin my journey with the family business by putting my imaginations into words and enchanting art in my book.
I am carrying forward the family passion and pride in a very different way—to turn my dream into reality where art mingles with magic. So, I came up with the brand name, Cocomojo.
6. As a business owner, can you share with us some lessons learned?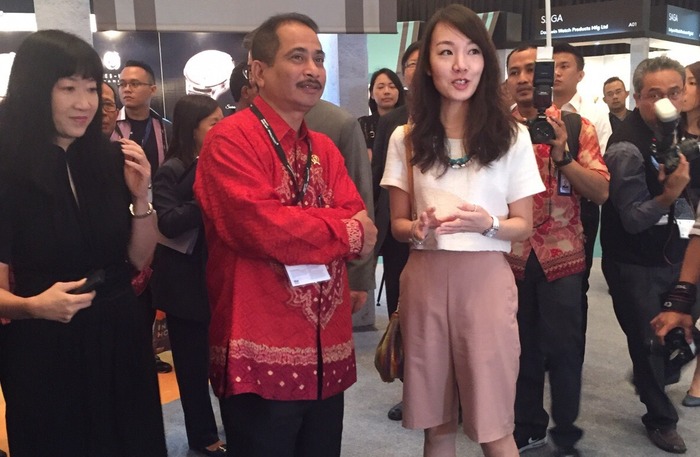 Having worked on the art, design and business aspects of Cocomojo, I've learned that magic works wonders for people who are in need. Therefore, the World of Cocomojo is created to bring together people who care.
We are now building our first Cocomojo Orphanage in Mindanao, the Philippines, where children can be educated and grow in peace, love and prosperity. The project is highly supported by Princess Isabelle Lafforgue of Mindanao, who gives her full support to the Cocomojo Orphanage charity.
My greatest success so far is to have met the angels of my life. They share with me their stories and lessons they've learned from their lives. They pass on their wisdom and ask for nothing in return. The simple act of sharing their personal experiences has the power to change my life in profoundly positive ways. Princess Isabelle is one of them: without her, the orphanage program would have never been a reality.
The collections at Cocomojo are so diverse, from cute to elegant, from palm-size to large, and with the backstory unveiled, now you know how much meaning they carry. See the Cocomojo creations at Wendy's shop. 
Cocomojo bag giveaway!
Until Feb 7th, 2018, enter to win a Cocomojo crossbody bag. See how to win a beautiful bag from Cocomojo! There's navy, black and pink!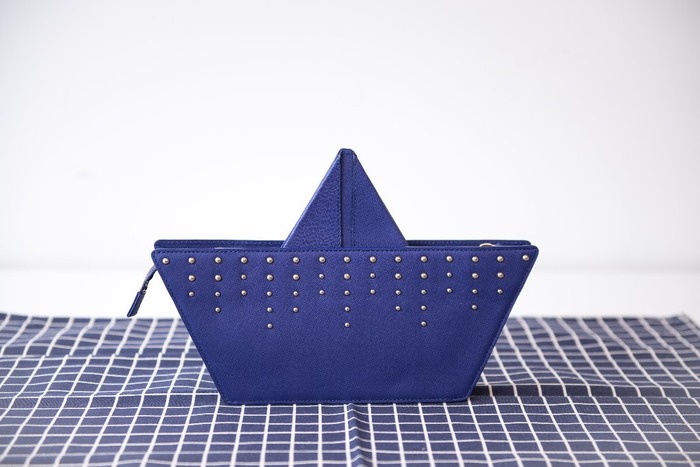 Premium designs created for the special one
► ► ► Featured Shop | Beara Beara Leather Bags
► ► ► Featured Shop | DOUBLE-X Designer Bags
► ► ► Featured Shop | February First Womenswear
Edit: Melissa