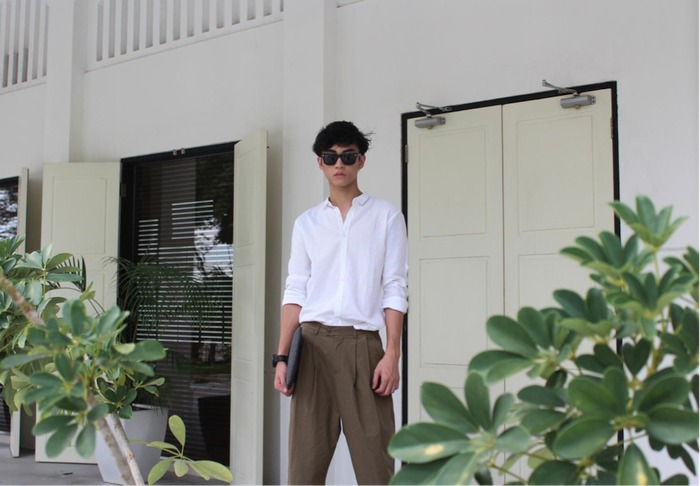 Tired of magazine campaigns that promote unrealistic ways to wear your clothing? Here we demonstrate the different ways you can style our pieces for daily wear.
GRAYE's men styling series is a compilation of styling tips for our FW'17 pieces. Be it for work, a casual day out or on a tropical holiday, we teach you how to utilise your wardrobe staples and accessories to achieve distinct looks for different occasions.
1. Casual Day Out: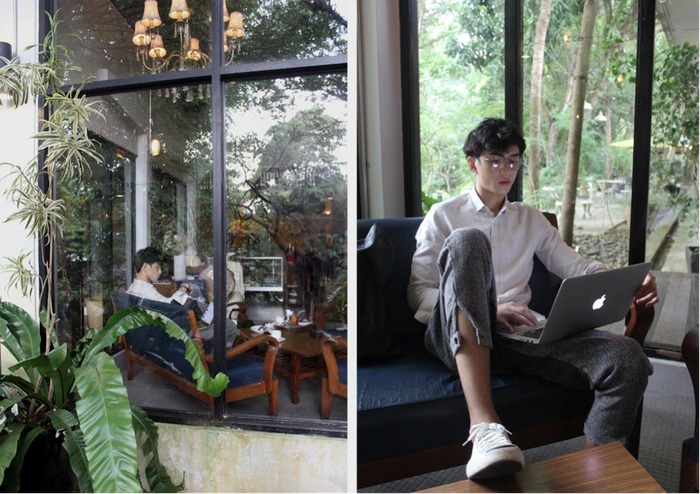 Enjoy a quiet afternoon cafe hopping and catching up on work in our linen shirts and Dual Tone Marled Grey Pants.
These pieces are incredibly comfortable to lounge in. The pants are well draped and its structure facilitates movement. Keep this look unfussy with loosely styled hair and casual white low cut sneakers. Details to watch out for: unbutton one or two shirt buttons to achieve a more relaxed look.
Q: How to style a street-casual outfit for nightlife?
A: The humidity in Singapore is real, making layering a tough trend to follow. Fortunately, our Faded Camo Hoodie is made with a light-weight polyester linen blend that is sturdy yet breathable.
Wear our Faded Camo Hoodie with a pair of ripped jeans and sneakers for a street-casual look that is suitable for a weekend brunch date, and can be worn throughout the day until it is time to hit the bar for drinks with your pals. For this particular outfit, we chose a plain white long sleeve top that pairs well with a mid-tone denim in a regular cut. The rest is up to you.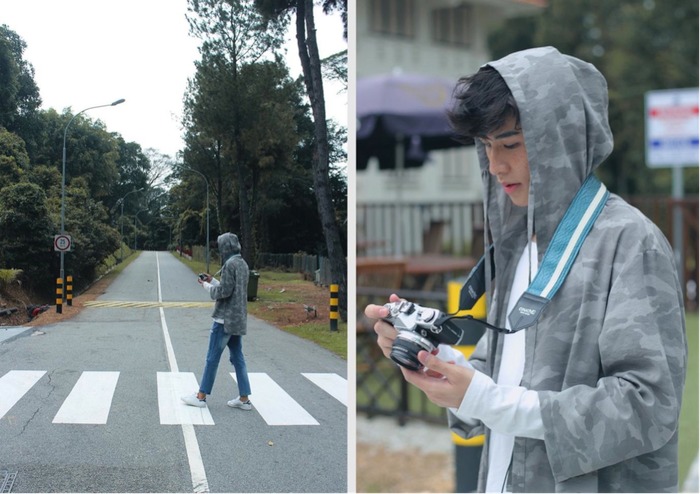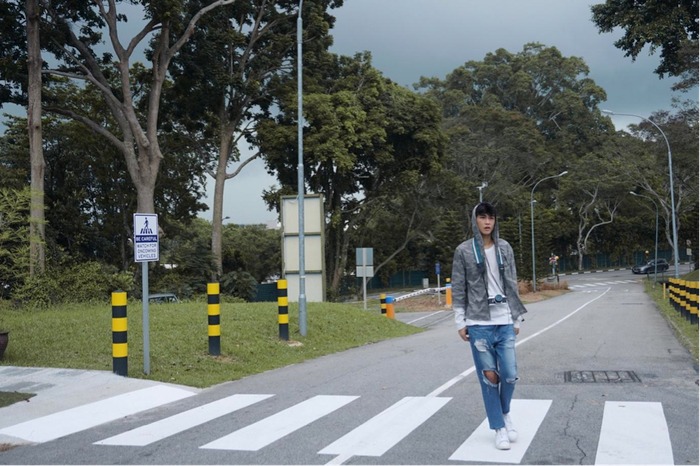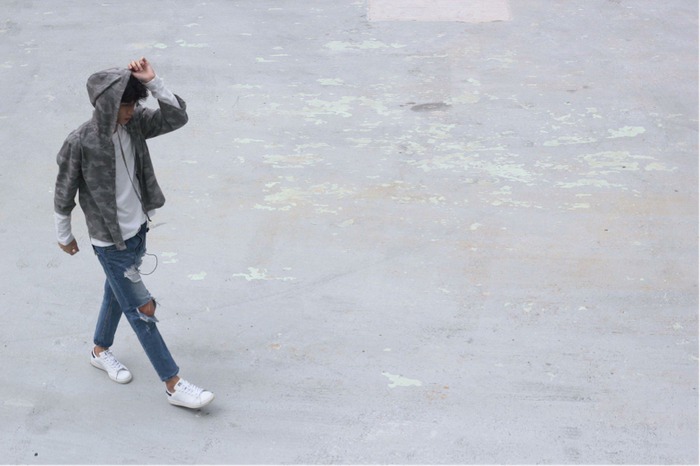 2. Semi Formal Workwear: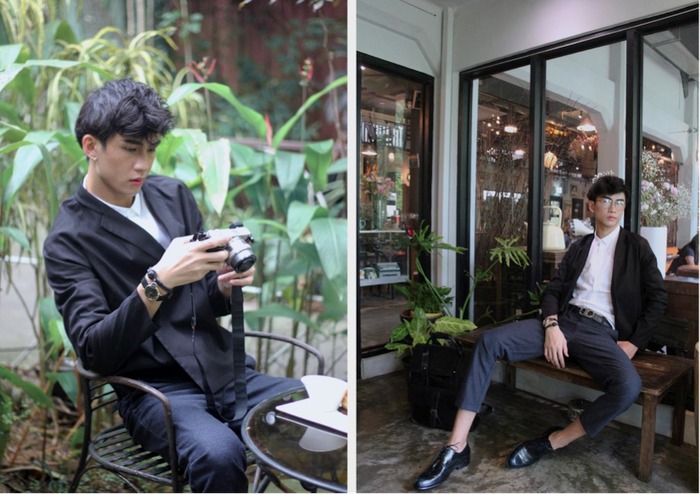 Q: Can you jazz up your Noir Linen Jacket for a more formal occasion?
A: We suggest wearing a light coloured convertible collared shirt underneath the linen jacket for a color contrast, and putting on a pair of formal wool blend pants (dark blue, grey or black). Wear a statement watch and one or two leather bracelets and leather brogues to bring the entire look together.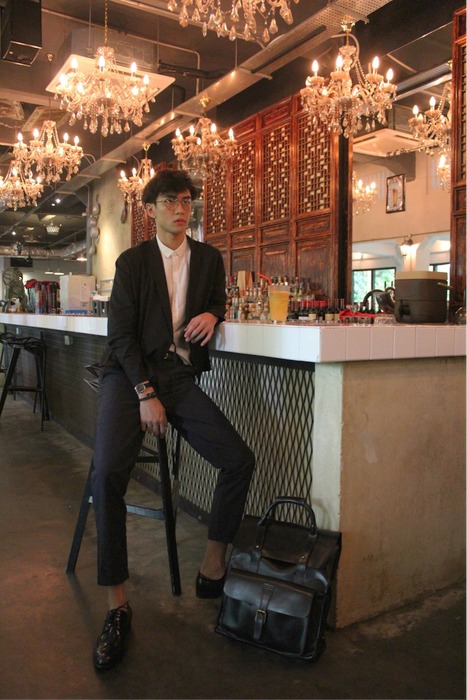 3. Travel Look: Travel in Style for your Next Tropical Holiday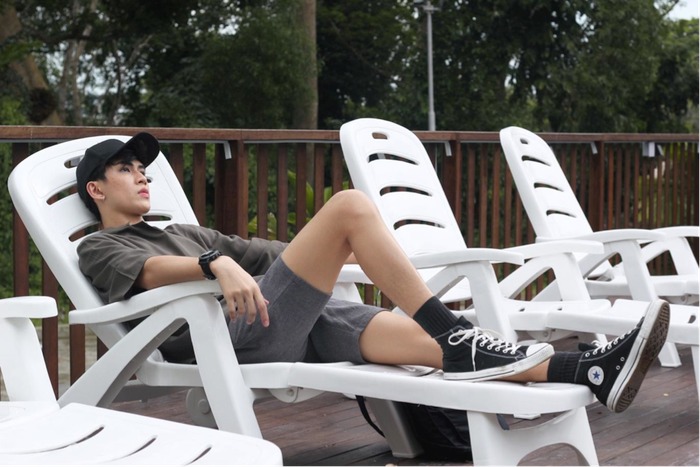 Our Olive Slit Collar Top is a wardrobe chameleon with its subtle collar detailing and breathable fabric qualities.
For your upcoming tropical holiday, try pairing it over a white tee and our Melange Grey Linen Shorts for a comfortable journey to and fro the airport. Accessorize with a plain snapback and some high-cut converses and for an understated backpacker vibe.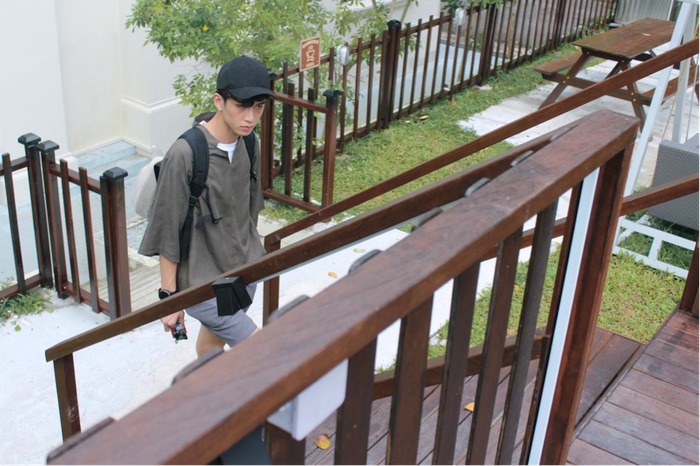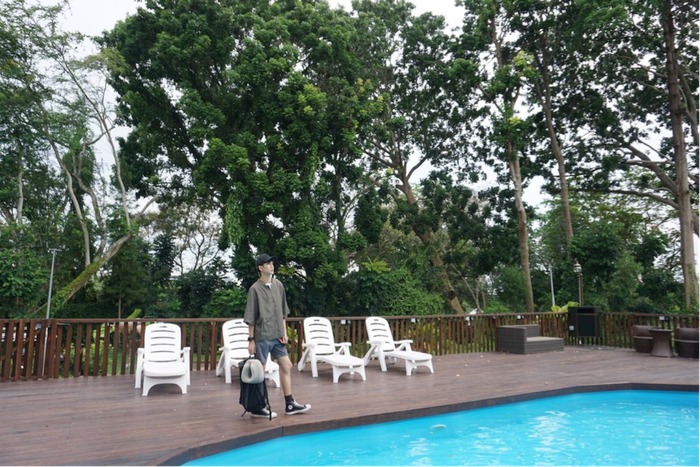 4.  The Quintessential Graye Outfit: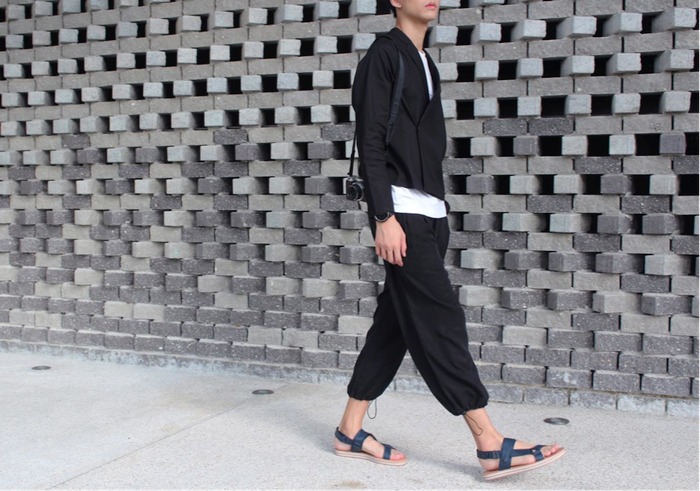 Graye is understated, high-quality and east meets west. This outfit is the epitome of Graye's signature style with the Noir Linen Jacket, Graye white tee and Tencel Drawstring Trousers (from SS'17 collection).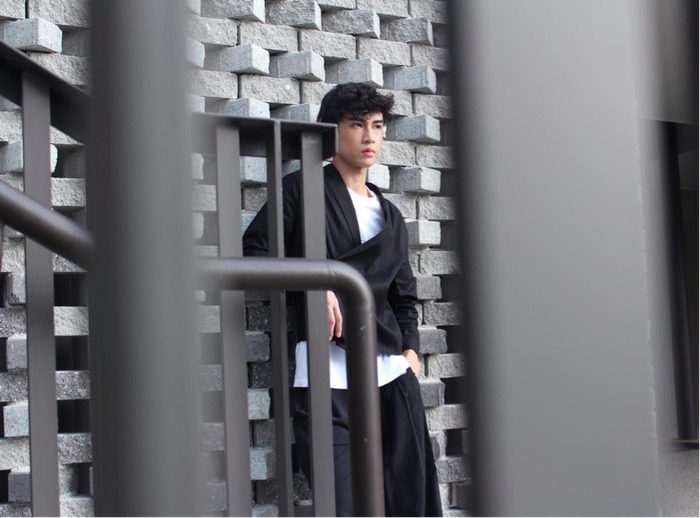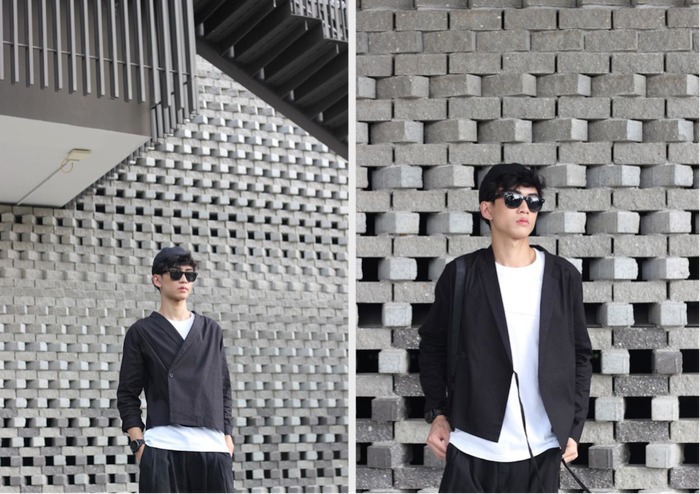 5. Post-Gym Outfit: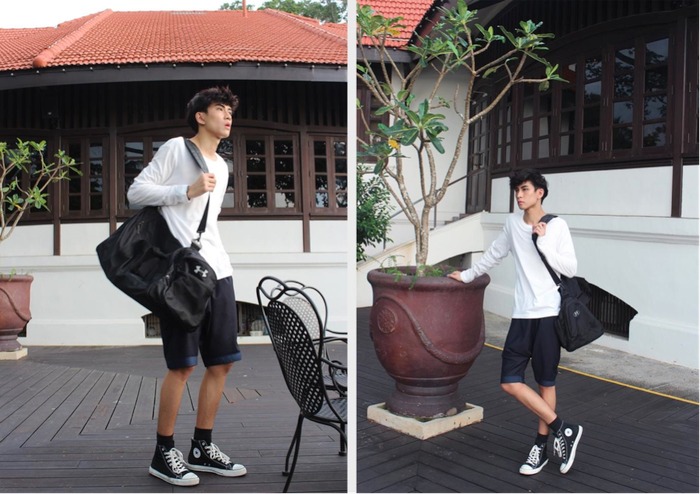 Q: Does Graye have any luxe sport pieces for the gym?
A: Yes! Our FW'17 collection includes several drop-crotch pants in wide leg cuts. There are so many variations to this style we could not resist designing our own version of drop-crotch harem shorts: the Frolic Harem Shorts. Here we chose to pair them with a pair of high-cut sneakers and a sports duffel bag that you would need for a good workout at the gym.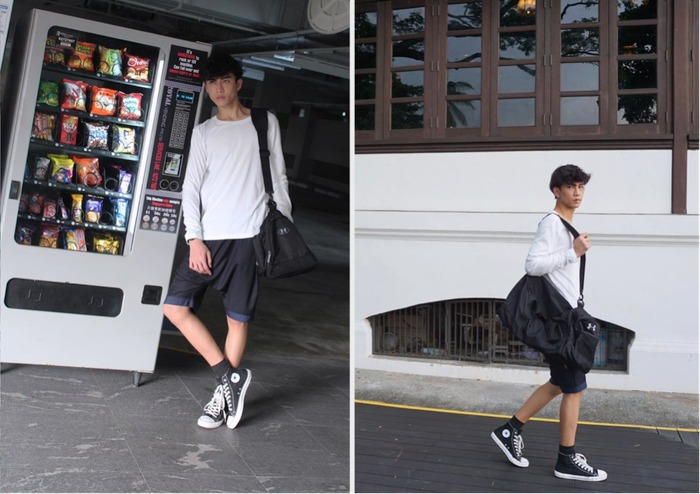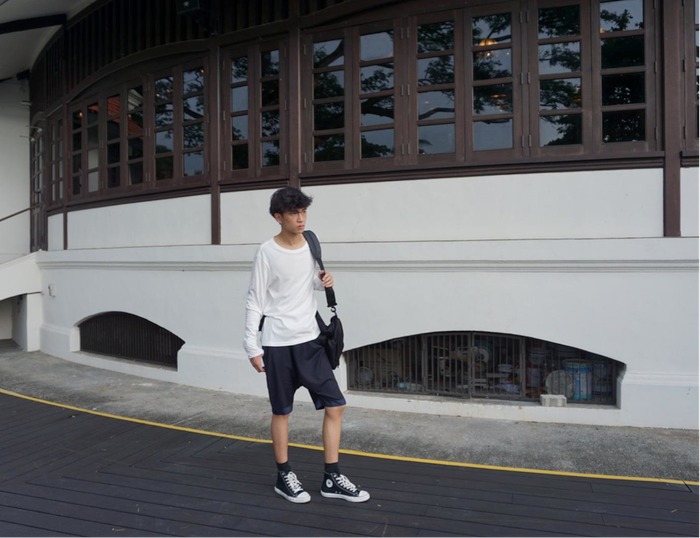 Enjoy these five styles from day to night on any occasions.
Contributor: GRAYE