Summer sales are over, and it's about time to bring out the warmer clothes for fall and winter! As we step into a new season, let's not forget to add some new pieces to our fall/winter wardrobe, but do you know which item is a must-buy this season? Today, we'll be going through 4 fashion trends that are totally wearable for your upcoming fall and winter.
Fall/Winter 2017 ⇒ All about that "Granny Chic" & 60s British style
Many looks on the Fall/Winter 2017 runway include inspirations taken from the 60s and 70s, so we see a lot of British-inspired pieces as we would portray as "Granny Chic" today. We can see the revival of the 60s & 70s fashion done with a modern twist to accompany the modern-day needs.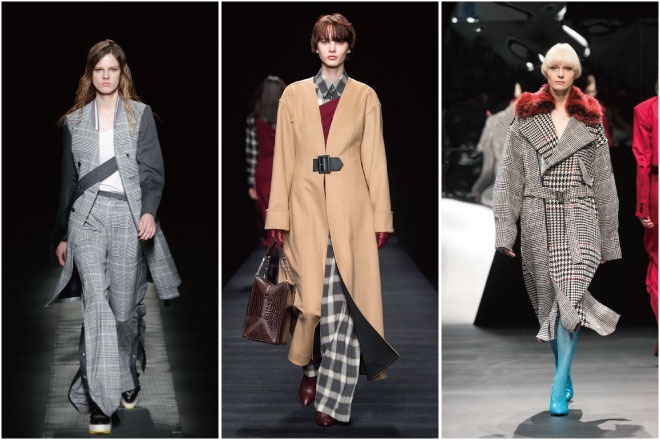 1) Plaids, Gingham, Checkers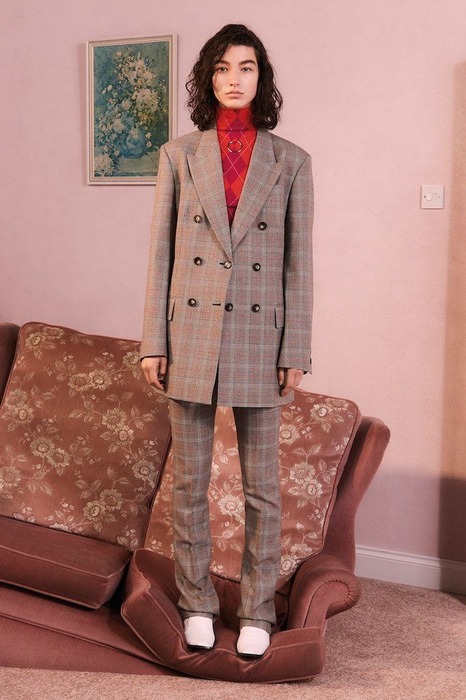 The classic checkered prints are transformed into various patterns, such as plaids and ginghams. From pantsuits, coats to dresses, we can definitely say this is one of the biggest trends in the Fall/Winter collections.
Source:ELLE Japan
To achieve the vintage look, items with a checker, plaid, or gingham pattern is a must. We want to bring this trend forward with some excellent pieces we found on Pinkoi.
✔ Oversized × Plaids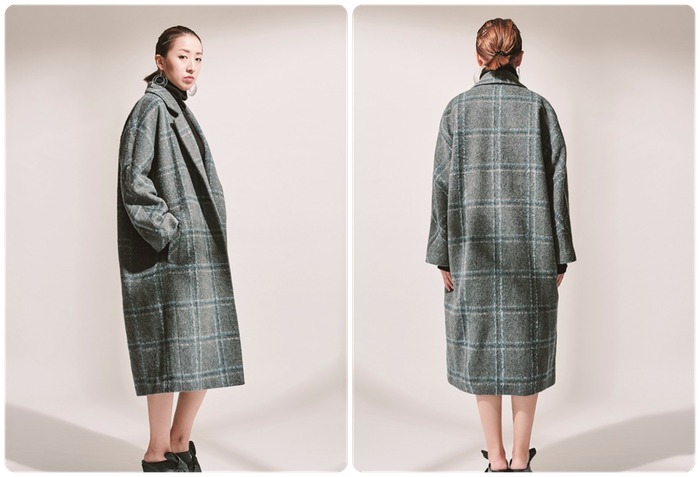 ✔ Monotones can never go wrong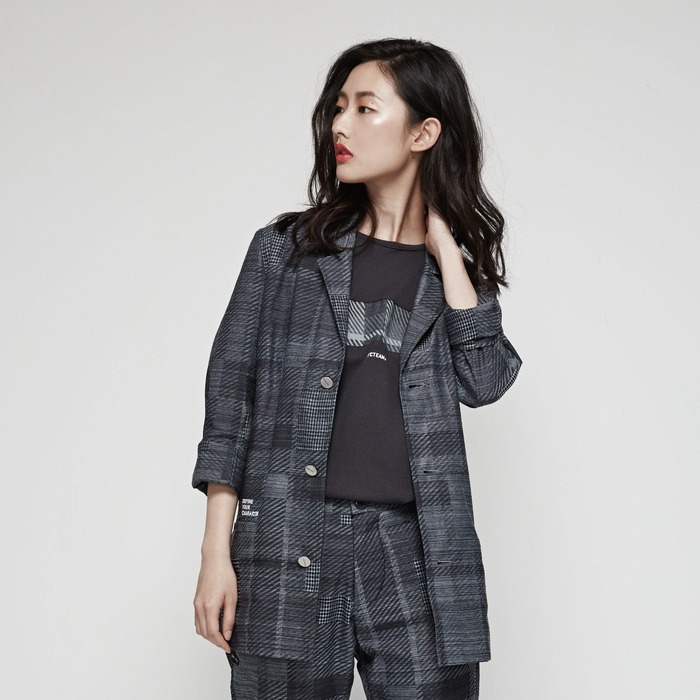 2) Retro Silhouettes is Key
Get on the retro train! Silhouettes and patterns done in a retro style is just what we need for the autumn months. Chiffon materials and straight silhouettes can achieve this retro look and make you look elegant.
Source:Vogue Japan
If you don't know where to start, start by picking out a top that has a retro vibe, keep your bottoms, accessories and shoes how you would normally wear. This way, the top will give your outfit a pop of surprise, but won't overwhelm your personal style.
✔ A chiffon shirt with delicate patterns brings out your femininity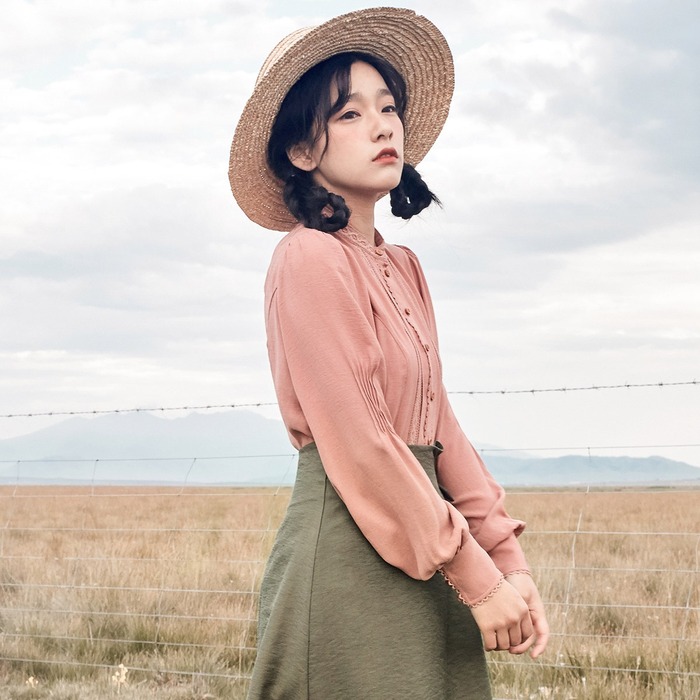 ✔ It may look like plaid, but look closer!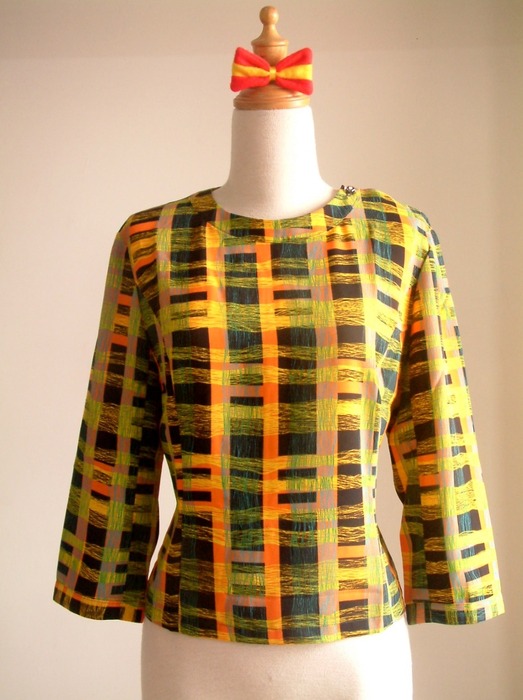 3) Navy Blue & Flaming Red Are the "It" Colors
Choose something lighter than black, so a deep navy blue is best.

Black is way too heavy! We would usually choose to wear navy when we want a casual feel. So why not replace black with navy this fall/winter? Bring the cool tones back into your life and be trendy!
Source:FORTUNE Japan
Navy blue is the most common color of fall/winter 2017, since it's easy to mix and match with other colors. It's the color we like most other than black, because it's a mid-tone color that would work with lighter colors easily.
✔ Look stylish with navy blue shoes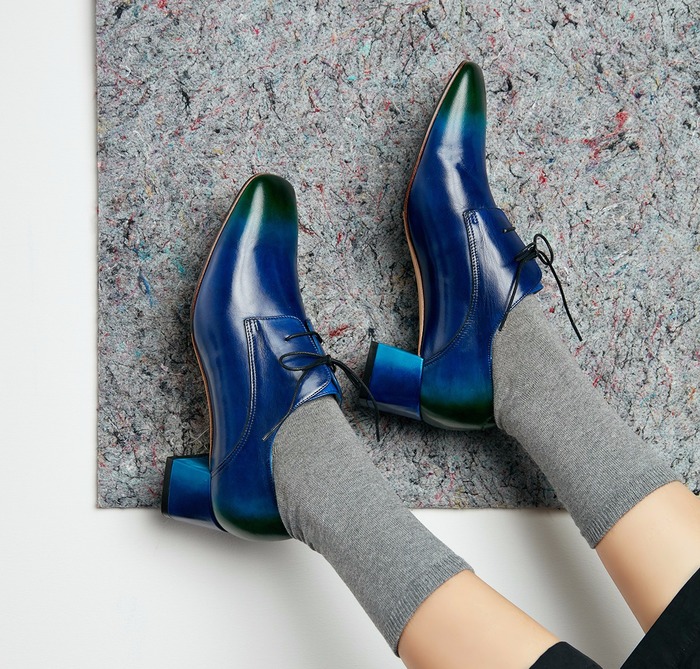 Red is both retro and glamorous in the colder months.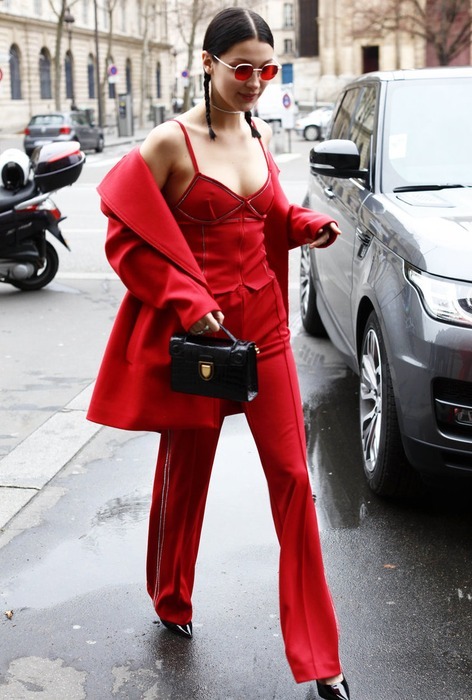 Source:ELLE Japan
Another trending color is red! We're not talking about dark or crimson reds, but a flaming hot red. Try out the vivid color and give your outfit a different touch.
Source:Holistic Style Book
✔ Challenge yourself to wear more reds!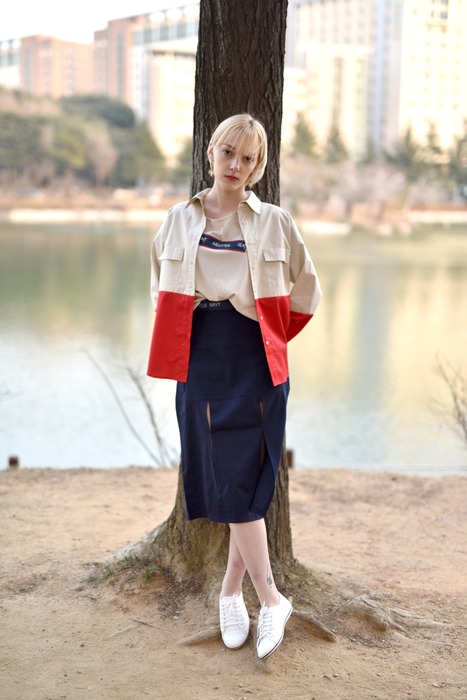 Red & Beige Color Block Jacket
✔ Red can showcase your strength and femininity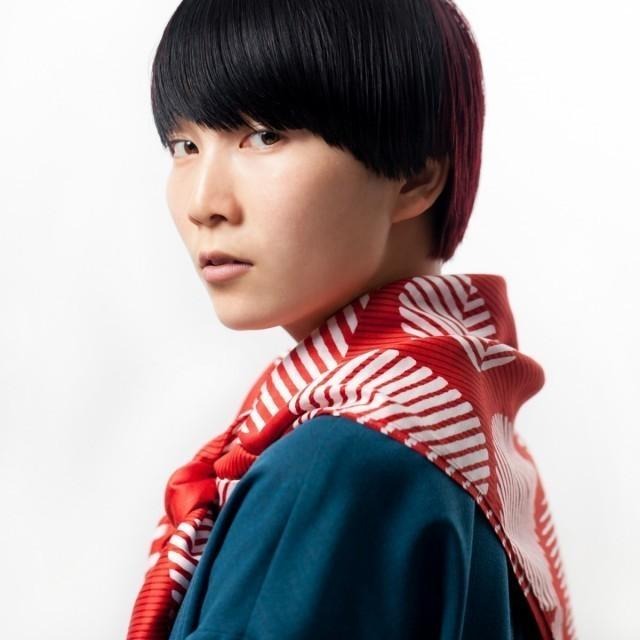 4) Velvets Looks Warm and Classic
When you're cold, wear velvets and velor. It creates a cozy mood and because of the glossiness, it also creates a festive mood. The furriness matches perfectly with the season, but what's exciting about velvets this year is the range of colors!
Source:FORTUNE Japan
✔ Velvets give you a beautifully glossy and cozy look.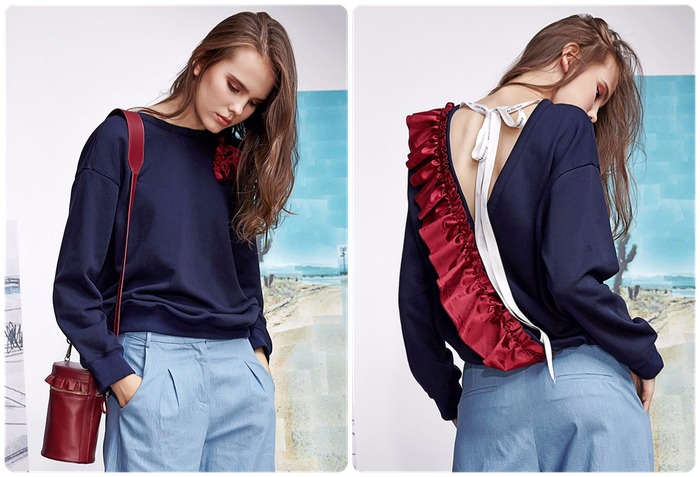 Low back red velvet ruffles sweatshirt
✔ Even your backpack could be velvety!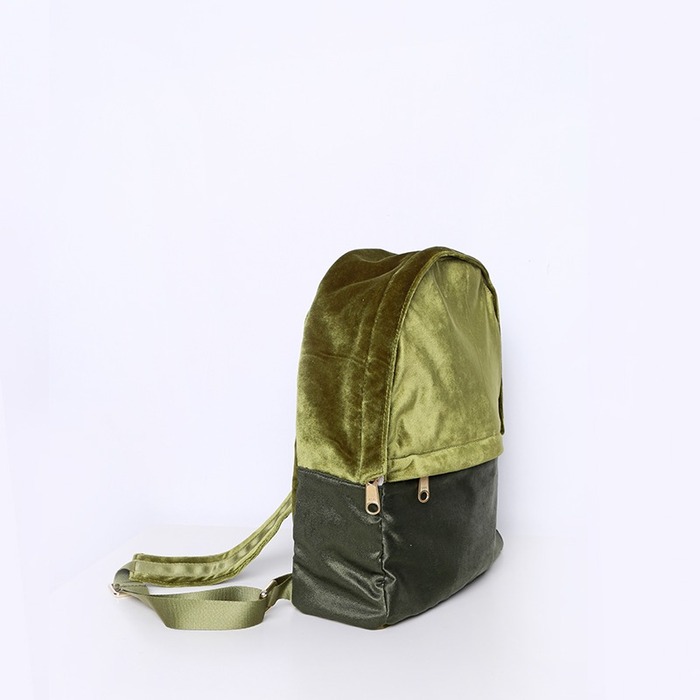 Two-tone Green Velvet Backpack
When most people hear "fashion trends", they immediately feel intimidated by the sound of being trendy. Hopefully the 4 trends we've introduced today won't be so frightening, and can be wearable for the everyday! 
Fashion Trends You Can Discover on Pinkoi
► 10 Pieces You'll Love from Thai Fashion Designers
► Top 10 Taiwanese Independent Fashion Brands to Check Out Now
► 10 Japanese Accessory Designers People are Buying from on Pinkoi
► Finally! One of these Trends Might be the One You've Been Waiting For
► Here's why Asian Fashion is going for Loose and Comfy
► New In! 2017-2018 Fall/Winter Fashion Trends from Taiwanese Clothing Brands
Text: Yoko
Translation: Litta