For ten years, Pinkoi has provided a personalized platform for Asia's designers and design lovers. In building an influential hub for Asian design, Pinkoi has become a household name.


In 2019, Pinkoi refreshed its brand identity in order to better communicate its values, vision, and mission, marking the beginning of a new era. With an intent to make design a part of our everyday lives, Pinkoi is determined to bring designers and design lovers a new level of market influence.
In 2022, Pinkoi and Shopping Design hosted the Pinkoi Design Awards to push designers to harness their creativity and infuse the mundane with design sensibilities. Brands from Taiwan, Hong Kong, Japan, Mainland China, and Thailand participated in the competition. The judging panel, including Taiwan's Johanson Lo, Japan's Yu Yamada, Hong Kong's Javin Mo, Mainland China's Ark Hsieh, and Thailand's Montinee Yongvikul, selected a handful of brands with both design sense and salient business models to be this year's Pinkoi Design Awards winners.
Pinkoi's founder, Peter Yen, likes to share this story: "For a long time, Everest was a distant dream for humanity. It was only after Sir Edmund Hillary published his account of a 1953 trip to its summit that crowds began to go there every climbing season."
At a time when many Asian countries weren't as concerned with design and aesthetics, Peter had a dream that beautiful design could become a normal part of daily life. This dream led him to found Pinkoi in 2011. In the beginning, there were only 50 shops on Pinkoi. Now, in 2022, Pinkoi's platform hosts more than 35,000 brands from Taiwan, Japan, Thailand, Mainland China, and Hong Kong.
As Pinkoi's platform has matured, it has formed a strong foundation from which Pinkoi has risen to showcase the peak of design prowess. Pinkoi's new focus is on encouraging brands to develop their abilities and enter the global market in order to become the aspirational companies that other brands strive to match. Thus, Pinkoi will help more brands develop toward commercialization, scale, and global reach so that once these brands mature, they can focus more deeply on making products that integrate design into their customers' daily lives.
Pinkoi provides the key elements that brands need to scale up, like industry contacts and experience. These services reduce the time designers spend on research and the costs of engaging in trial and error. For example, Pinkoi provides training resources for all participating partner brands. These trainings guide brands to create new business models, learn about financial reporting and market research, and build capital to reinvest in their company's growth.
▲ Pinkoi periodically hosts designer gatherings to assist brands and creators in finding opportunities, collecting resources, and developing commercialized designs on a larger scale.
According to Global Brand Communications Manager, Abby Chiu, "Brand development is a lot like mountain climbing. There are various ways to reach the top of the mountain. Pinkoi does not tell the brands what path to take but provides the tools and resources they will need on their journey. This approach allows brands to develop more organically. "


▲ Pinkoi's Global Brand Communications Manager, Abby Chiu
The main selection criteria for the 2022 Pinkoi Design Awards were design and quality, commercial development, and brand values. To clarify the reasoning behind these standards, Abby explains that "in the past, the focus of design awards has been on design aesthetics. But when you run a brand, you enter the business world. Designers must consider how they will enhance their creative product concepts with a business-oriented strategy to increase their brand's popularity with consumers."

Every order from a customer is like a vote. It directly determines whether this product and brand are made to last in the real world. — Abby Chiu
Due to the Covid-19 pandemic, online shopping and international orders have become more common. In addition to an increase in overseas purchases from Taiwanese, Hong Kong, and Japanese customers, Pinkoi found that the overall number of online orders on their platform grew by 80%. In the past, the market controlled shopping platforms. "Now," Abby says, "the circumstances of pandemic life require consumers to use these platforms. We are encouraging brands to seize this moment to develop their overseas markets." She adds that providing product descriptions in English or Japanese and configuring international shipping are examples of ways brands can take this opportunity to increase international sales.
▲ Well-known artists from all over Asia designed the Pinkoi × miffy collection with the theme of "TRAVEL with miffy." The collection's 48 limited-edition products can be found at several Japanese pop-up shop locations and online on Pinkoi.
In the next decade, Pinkoi will strengthen the Asian design ecosystem by providing more ways for brands to develop and thrive. Pinkoi hopes to uplift more brands through co-branding opportunities with popular franchises, cross-industry collaborations, shop optimization checks, and the implementation of global marketing strategies.
▲ The 3-week long "Pinkoi ‧ IKEA DESIGN STREET" event at IKEA's Taoyuan store featured many co-branded Pinkoi products.
▶ Let's take a look at the list of 2022 Pinkoi Design Award winners now!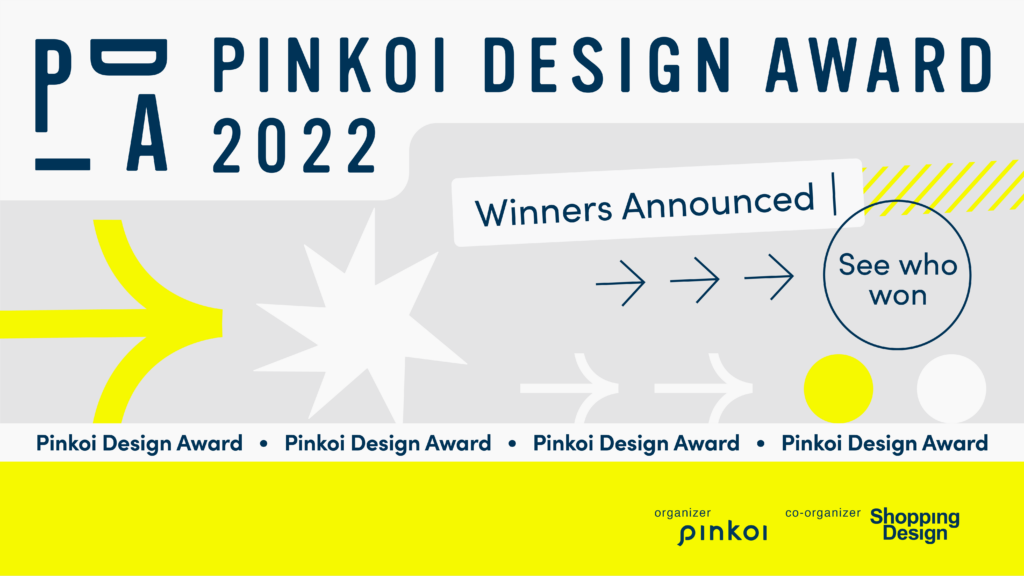 This article is reproduced in full from Shopping Design